We're a father and son duo that recreates our family's favorite Door County memories and traditions in LEGO brick form.
Here's a little bit about our story.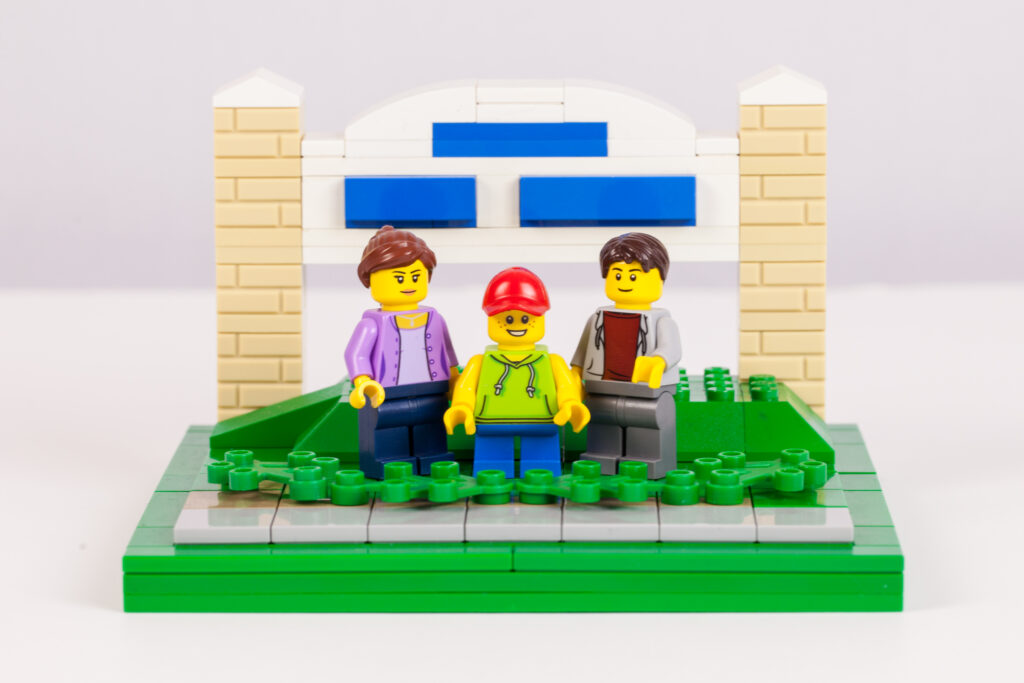 Our Story
What could be more fun than taking your favorite family vacation spot and recreating your fondest memories with LEGO® bricks?
Well, that's what this site is all about. 🙂
Why Door County?
Our family started visiting Door County, Wisconsin over 10 years ago. When our son was born, our semi-annual trips led to countless traditions we enjoy every time we visit.
We have so many great memories of our DC trips, its sometimes hard to decide which projects we should start next.
Why Lego bricks?
Why not? Papa and his brother always had Lego bricks around growing up, and when Christian started getting older, they were a natural fit for him, too.
After going through many of the official sets and building a healthy collection, we started to design our own projects and ordering parts individually.
Before we knew it, we had over a dozen vignettes designed and the projects started moving along one after another.
Who Are We?
Time to meet our Lego family.
These are the friendly faces (and friends) that you'll see in all of our finished projects.
Mama
The biggest lavender fan in Door County. Always looking to shop and have fun outdoors.
Papa
Primary driver, navigator, and keeper of all the toys: laptop, cameras, telescope, etc.
Christian
Our son, and the smiling face on all of our adventures. DC fan from 6 months old to today.
Our friends
Plush friends Christian brings along: Evers the bunny, Panda, and Avalanche the husky.
Follow Along
If you like what you see here, be sure to find us on Instagram at @DoorCountyBricks and follow along. We love being part of the Lego community online, so be sure to say hello as well.