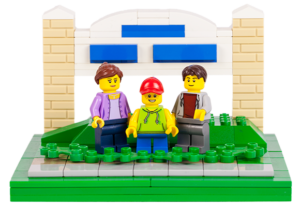 If you like what you see here and want to follow along with us on Instagram, check us out at @doorcountybricks. In addition to finding more photos of our completed projects, you'll also find other random fun photos and projects.
We love the vibrant and inspiring community of Lego fans on Instagram. So, if you're on Instagram, be sure to say hello so we can follow along as well.
We'd love to see you're building, too!
[instagram-feed]