Completed – Bridgeport Indoor Pool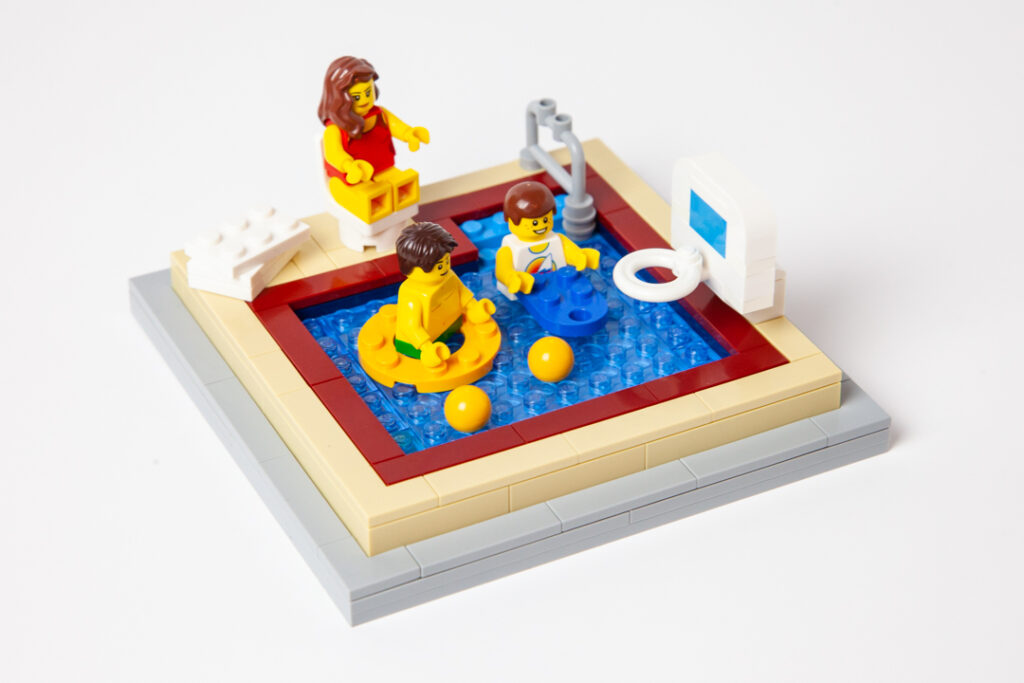 Some family fun indoors at the pool at the Bridgeport Resort in Sturgeon Bay.
About this project
The inspiration for this project was all the winter nights on our New Years Eve trips that we spent at the indoor pool at the Bridgeport Resort. While we love spending time outdoors in the winter wonderland that is Door County in December, the weather is not as inviting after the sun goes down.
The first element that we focused on for this project was the outer portion of the pool. We wanted to match the color pattern for the floor tiles, the dark red bricks for the end of the pool, and the dark blue tiles inside the pool.
From there, it was coming up with the water. There were a few options, but we went with the transparent blue plate for the water. The center of that was an 8×8 plate, which we ended up paying $11 for.  But it was fine, it worked well for us.
The next part was giving Lego Mama somewhere to sit and watch. So we carved out a little spot in the corner for a chair for her and a stack of towels for when we get out of the water. With that section added, we had the perfect place to add the steps and the handrail to get in and out.
Before it was time to jump in the water, there was one more item to add. And that was the basketball hoop. Ever since he was little, IRL Christian always wanted to try and make a basket. So of course, that meant we had to include it in our project. And a few basketballs in the water, for good measure.
And finally, it was time for Lego Papa and Christian to get in the water. For Christian, we went with a blue kick board to help practice what he's been learning in his swimming lessons back home. And for Papa, while not something we normally use indoor, we went with a round plate to act as an inner tube for a little decoration.
Photos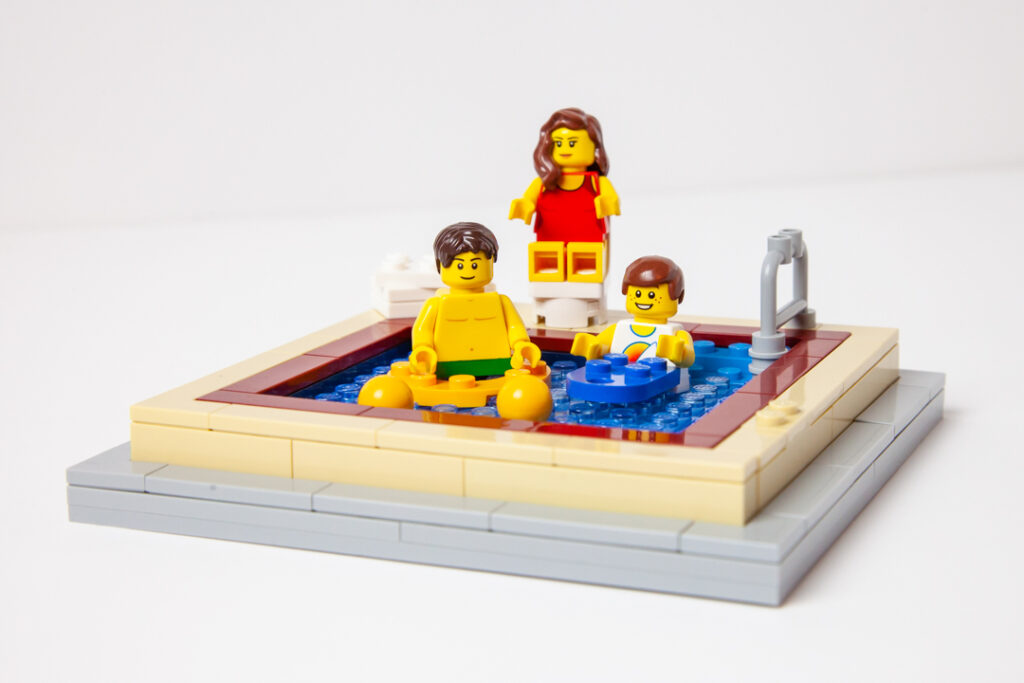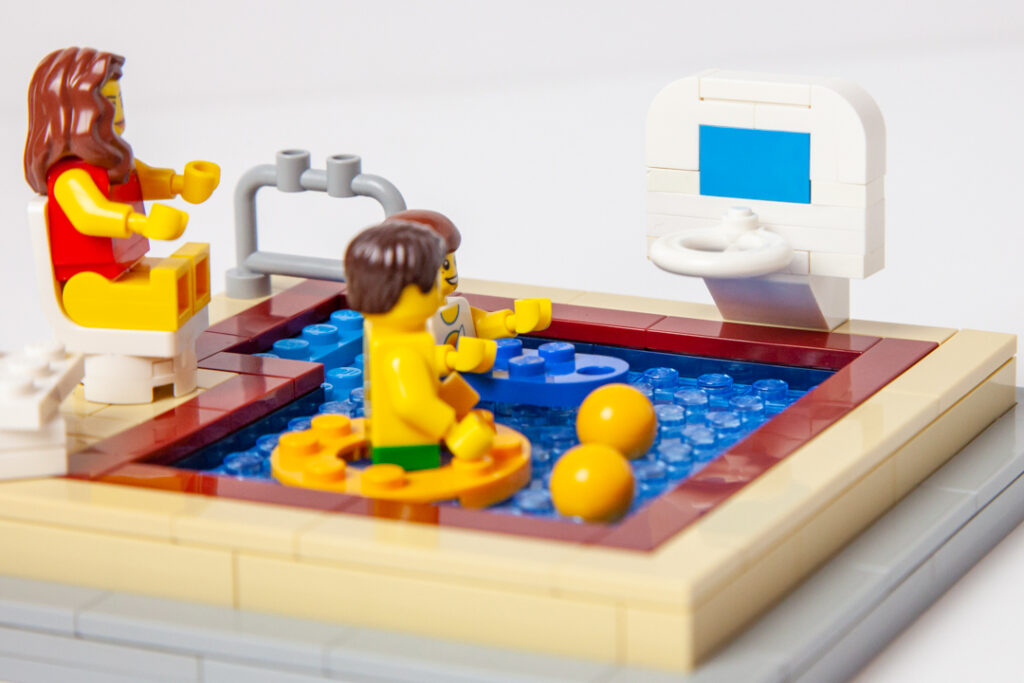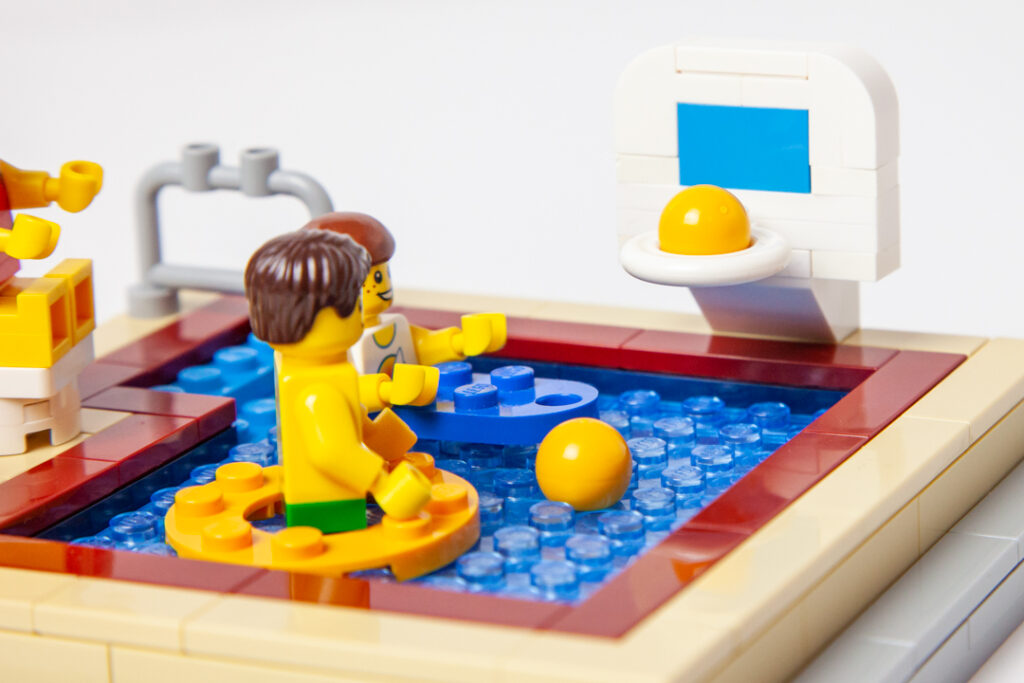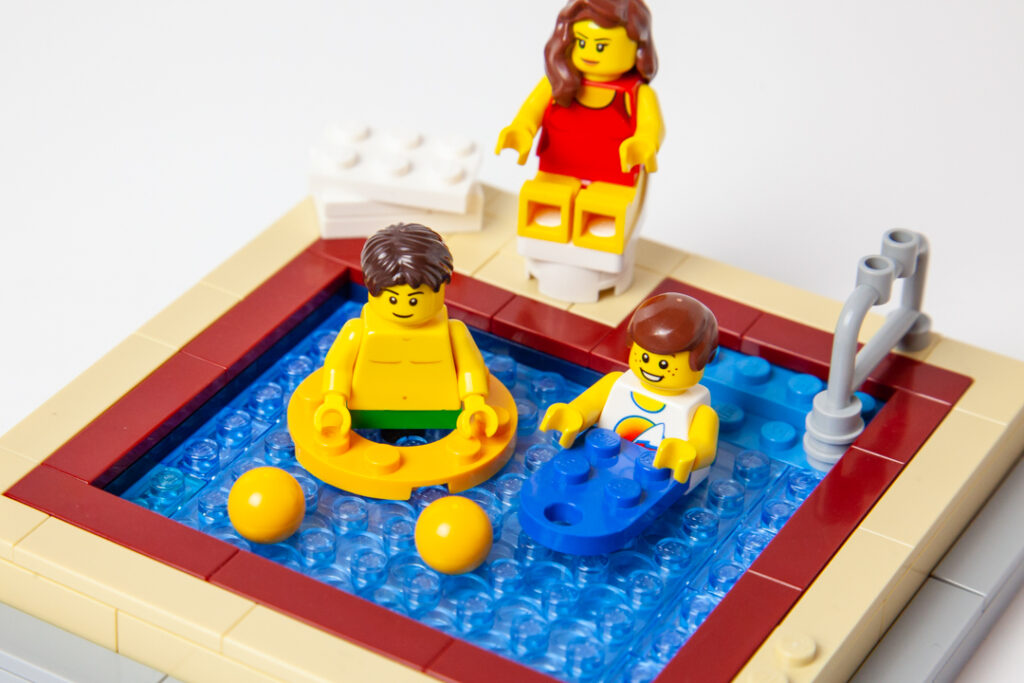 About this design
You can read more about this design in our Bridgeport Indoor Pool design post.