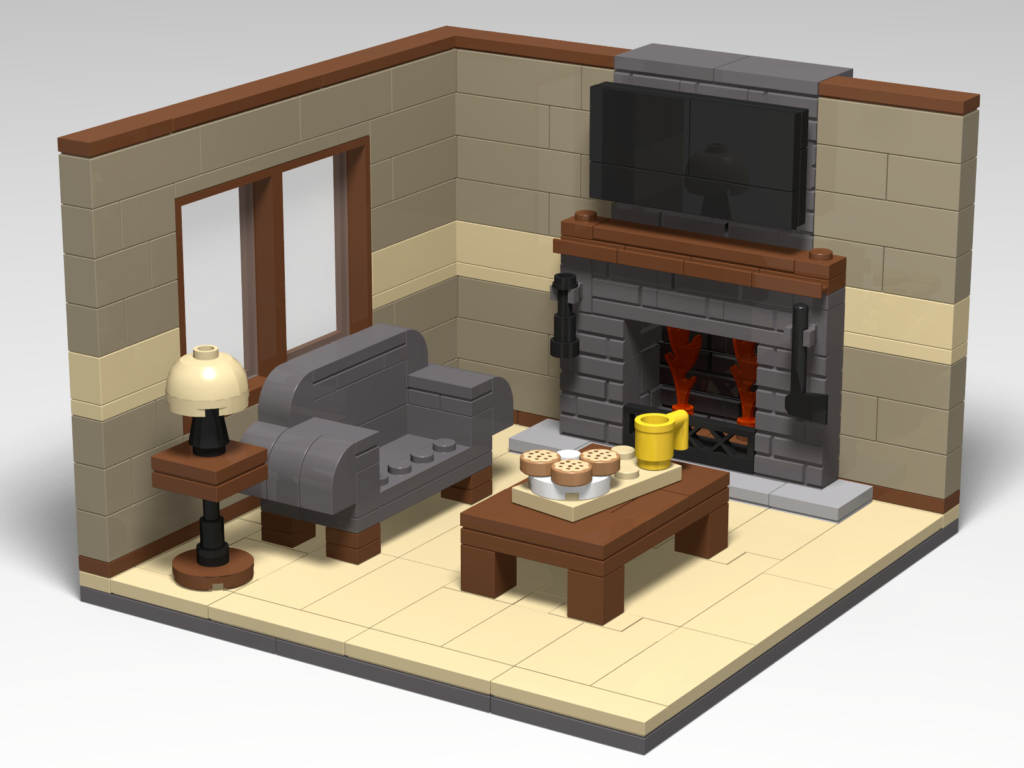 A cozy fireplace scene similar to our many stays at the Bridgeport Resort in Sturgeon Bay over the years.
About the design
This particular design centered around the fireplace, which was inspired by the official set, Santa's Visit, that the real-life Christian got for Xmas recently. We took it a step further, however, by making it wider, adding larger flames, and the flat screen TV we're accustom to whenever we stayed at the Bridgeport.
You can see the plate of cookies on the table, and that's based on our "milk and cookies" tradition we have whenever we visit Door County.
Project Status: Completed
This is another one of our completed projects. The final project has included a few additions, including pictures on the wall next to the TV on each side.  It also includes the entire family of minifigures, including all of our friends that come along with us on each Door County visit.
Once we have photos ready of the final project, we'll post a link here.