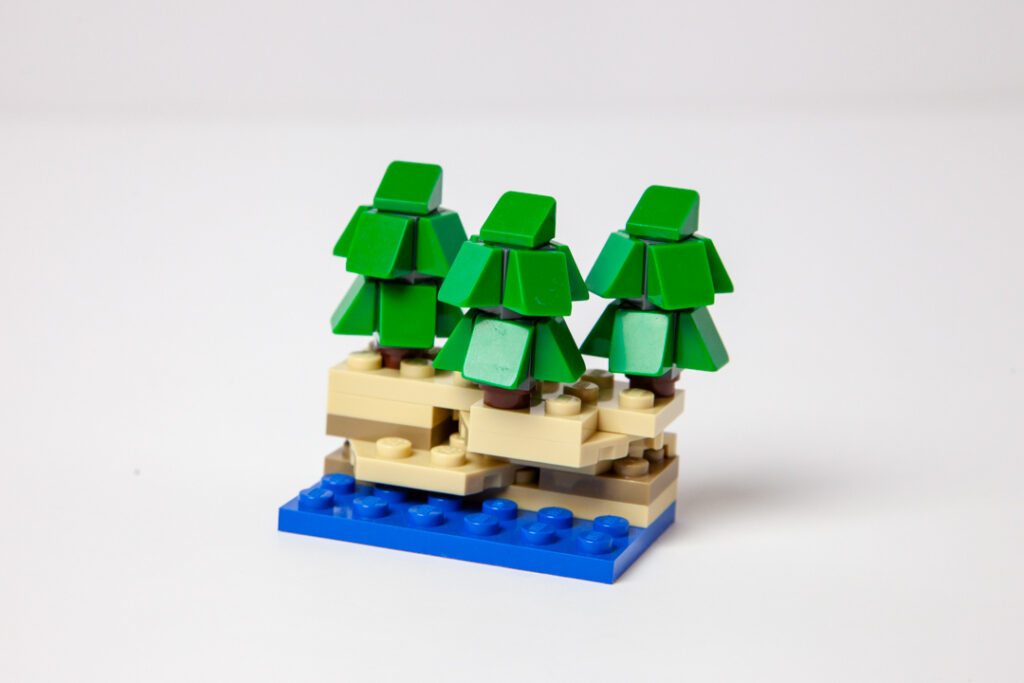 A mini Lego kit of the always awe inspiring Door County bluffs jetting out along the shores of the peninsula.
About this kit
This mini build is a smaller version of the recently completed Kayaking project. With the trees and the multi-color and irregular shapes, this kit is a great reminder of peaceful times out on the water in Door County.
This kit includes 49 pieces, as shown below: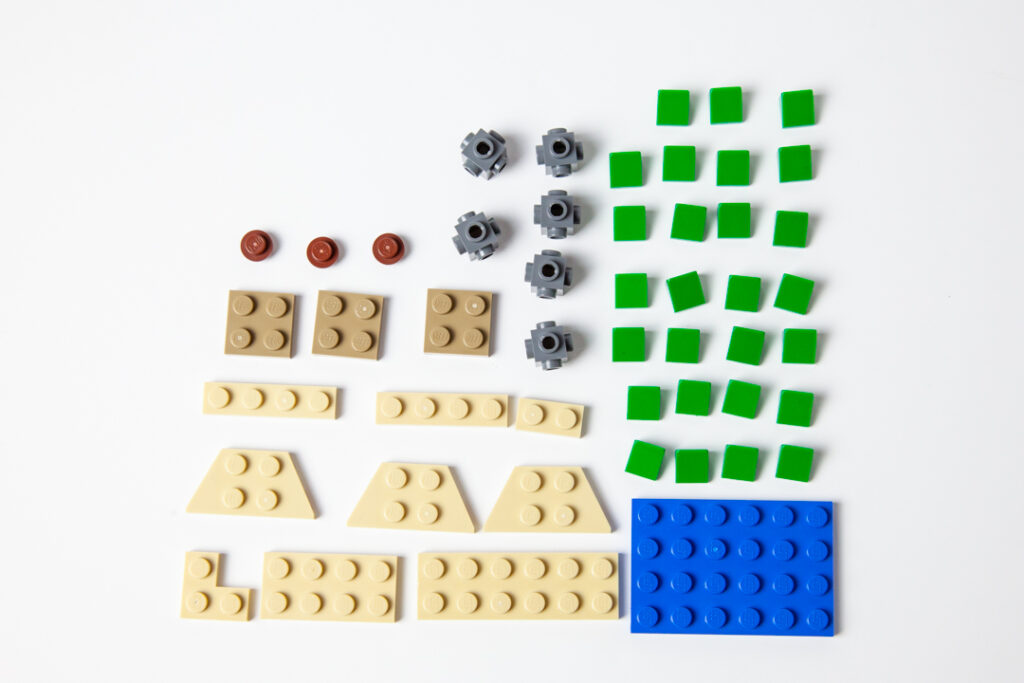 Kit instructions
You can download the instructions for this kit for free with the link below:
Download: Kit 010 Instructions – Mini Bluffs (PDF)
Order parts on BrickLink
If you're a Lego fan that uses BrickLink like us, you can also order your own parts as well.
Just take the parts list in XML format below and go to the Wanted List Upload page on BrickLink.