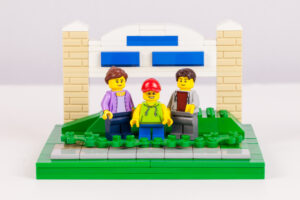 Welcome to the beginning of our website! There's still a lot to do here, but every site starts somewhere.
We have a lot of things planned, but the good news is, we already have many projects completed and waiting to be featured.
Here's a list of what we're hoping to include on our new website:
Design renders of our past and future projects,
Photos and details of our projects once they're completed,
Videos and overviews of each project and some of the background behind them,
Details on our process from design to completion,
Photos of some of our minifigures and projects IRL (in real life) out on our trips to Door County,
Other random posts and updates as we go along.
So, if you're reading this before there is a lot of content to enjoy, please check back again soon for more updates.
Thanks for stopping by,
– Papa