Completed – Blue Horse Beach Cafe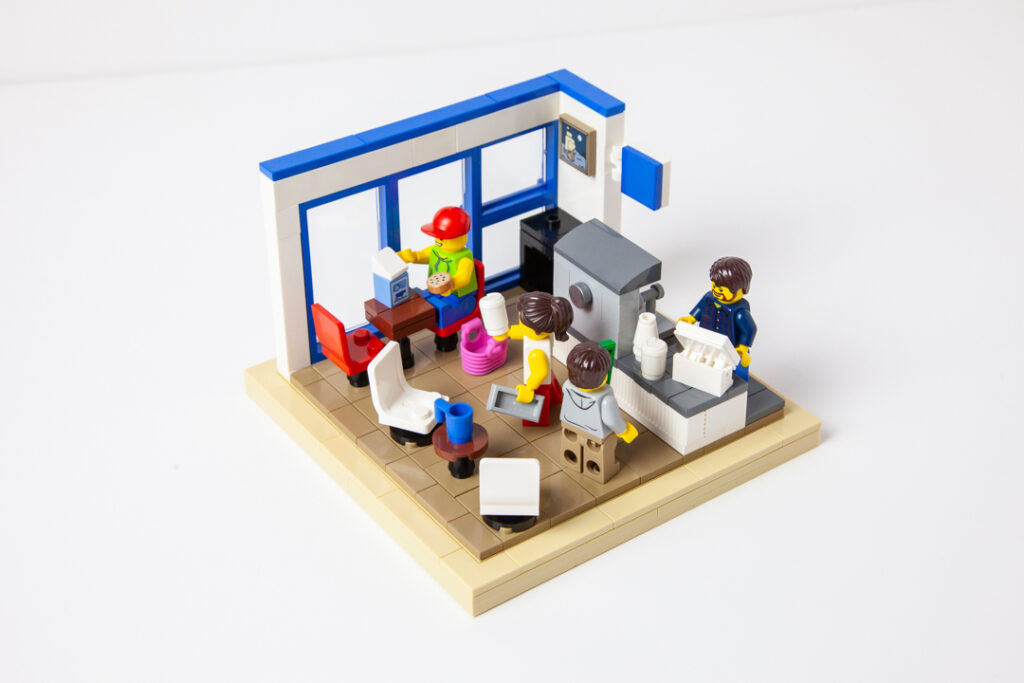 The Lego version of our favorite coffee stop in Fish Creek, the Blue Horse Beach Cafe.
About this project
If we're on the bay side in the middle of the afternoon and we're near Fish Creek, we're stopping at Blue Horse. It's automatic. That's why we had to have this one on our project list.
This was another project where we wanted to fit in a lot more than we were able to for our standard project size. For example, we love all the seating next to those windows with the great views of the water. But in this space, we could only fit in a small table with two chairs.
Another compromise we had to make was the barista bar and register. We originally wanted to include a pastry case and have the register on the left side instead of the right. But we ended up with this arrangement to add more balance to the layout.
We definitely made sure to ensure those comfy white chairs in the project, however. Every time we stop in, there always seems to be someone enjoying a nice drink and chatting with a good friend.
Photos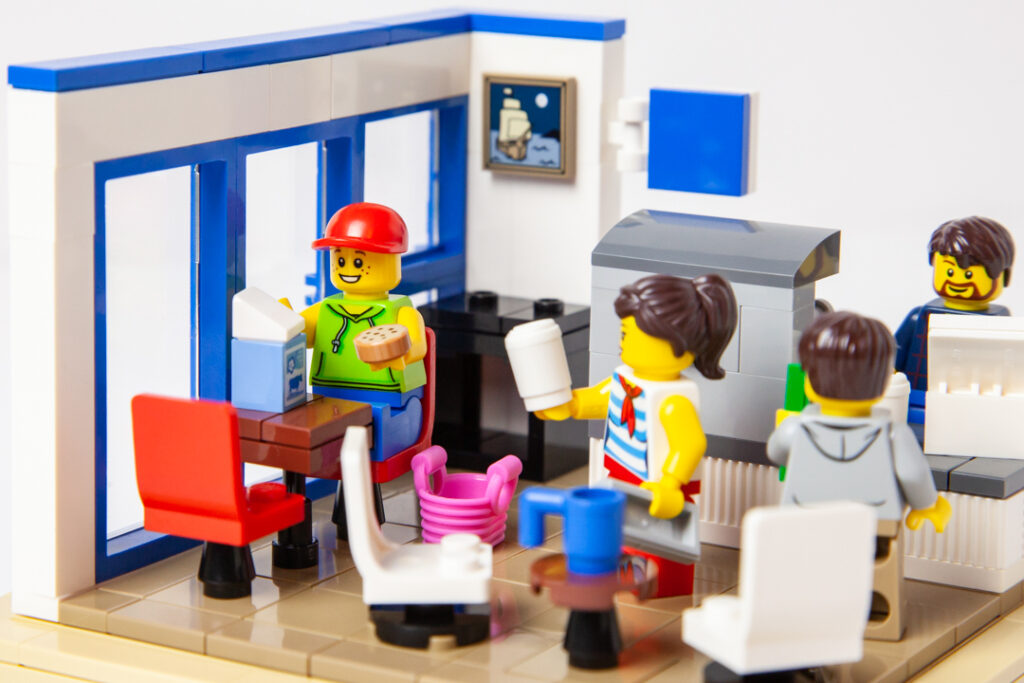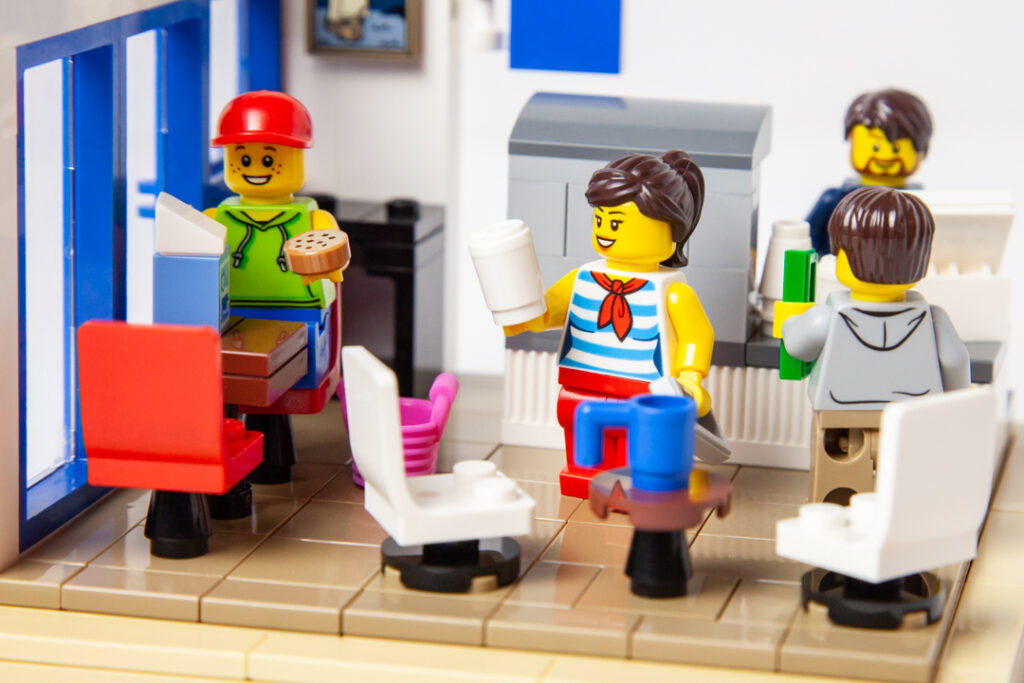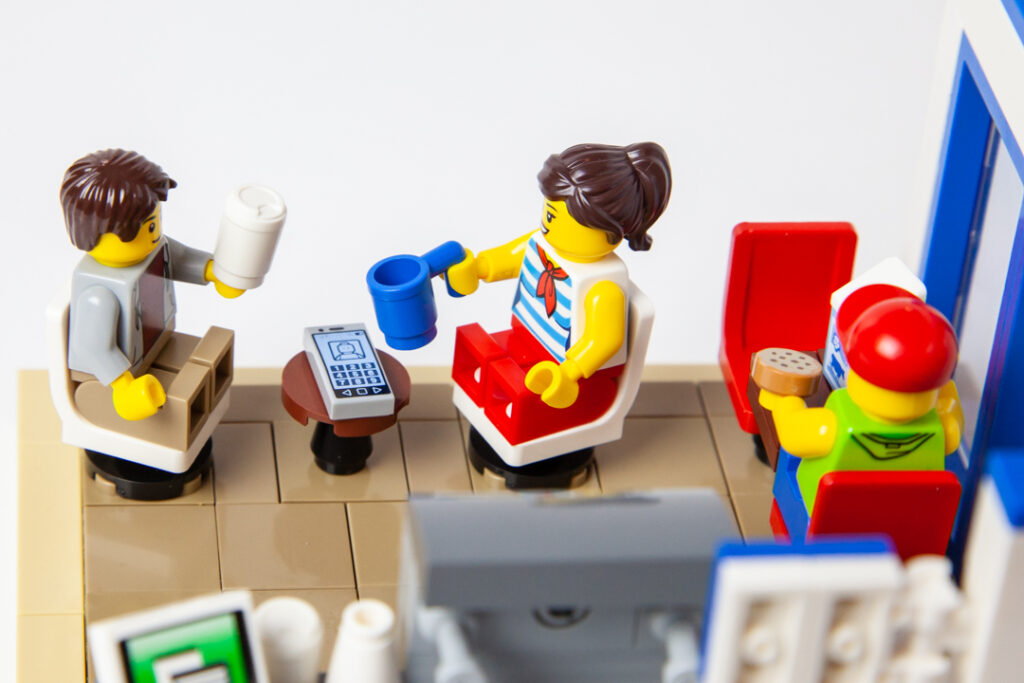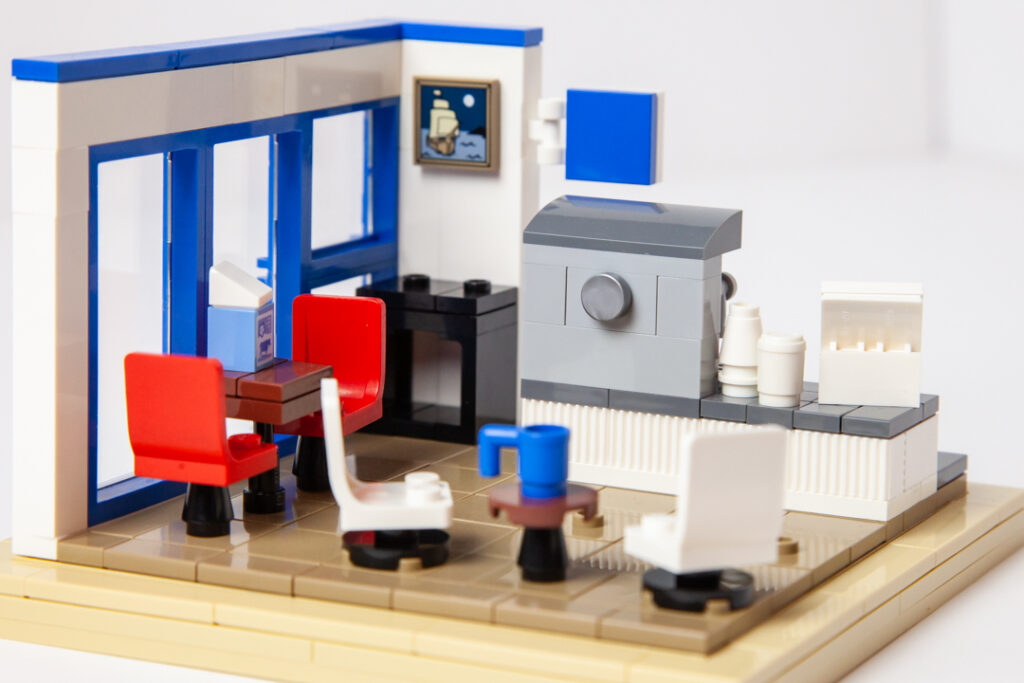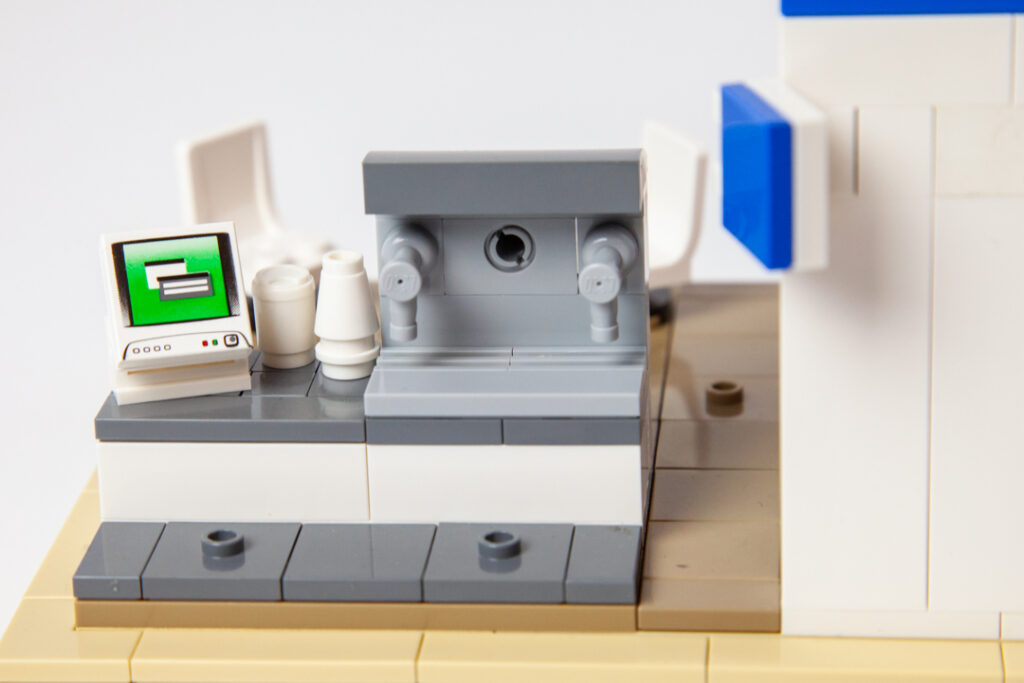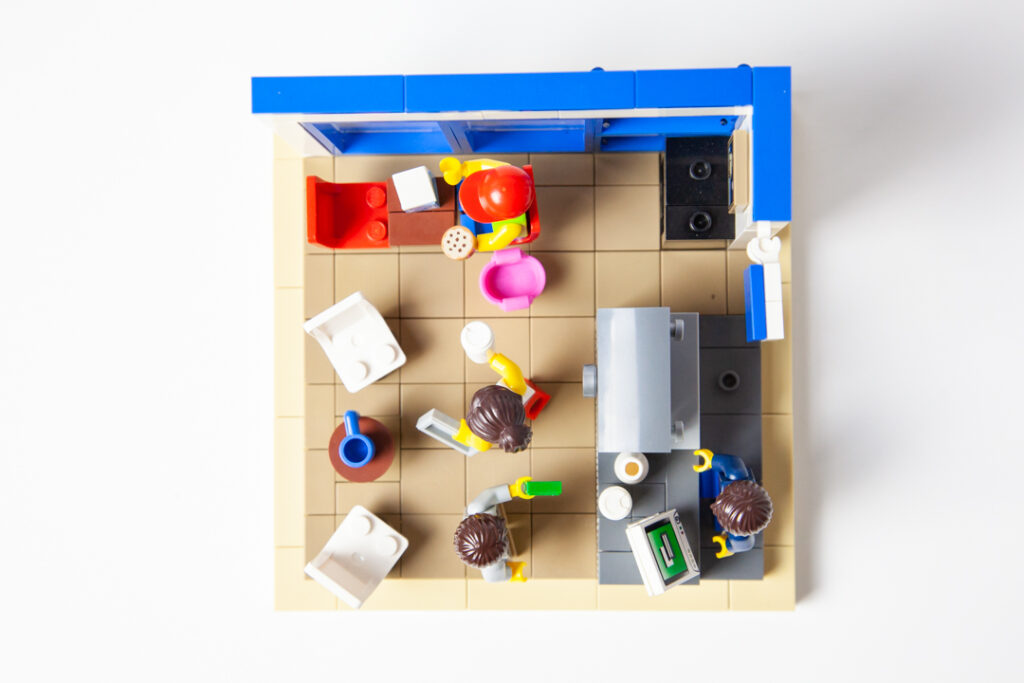 About this design
You can read more about this design in the Blue Horse Beach Cafe design post.