Completed – Cana Island Lighthouse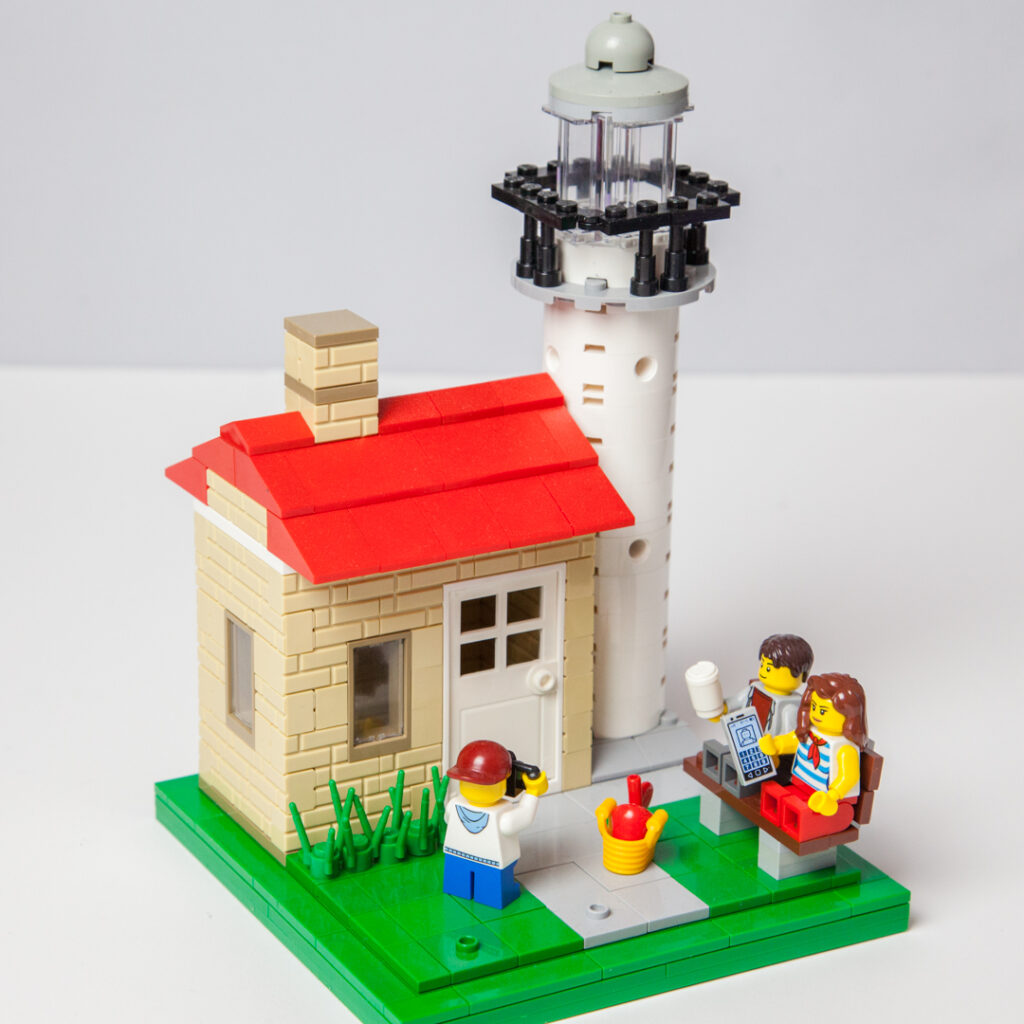 The famous Cana Island Lighthouse in Baileys Harbor was our top choice for a custom Lego lighthouse design.
The completed project
Our entire Lego family agrees that this is definitely one of our favorite projects. While there are other Lego lighthouses out there, coming up with our own design was a lot of fun. Sticking with our standard 16×16 plate design felt a little restrictive initially. But as the design progressed and we found the right size for the tower, things started moving nicely.
The fact that we were able to fit in a building with a full size door and a few windows was awesome. While the tower isn't exactly to scale with the building, it still feels like the lighthouse on Cana Island. We can't think of a single thing we would want to do differently.
Even with the lighthouse building and tower of this size, we still had room to fill in the foreground. The sidewalk splits up the grass area well, and leaves enough space to put in one of our standard benches.
From there, Christian gets the rest of the grass area to play as he wishes. In this scene, he's picked up his camera and is taking a few photos of his own.
Photos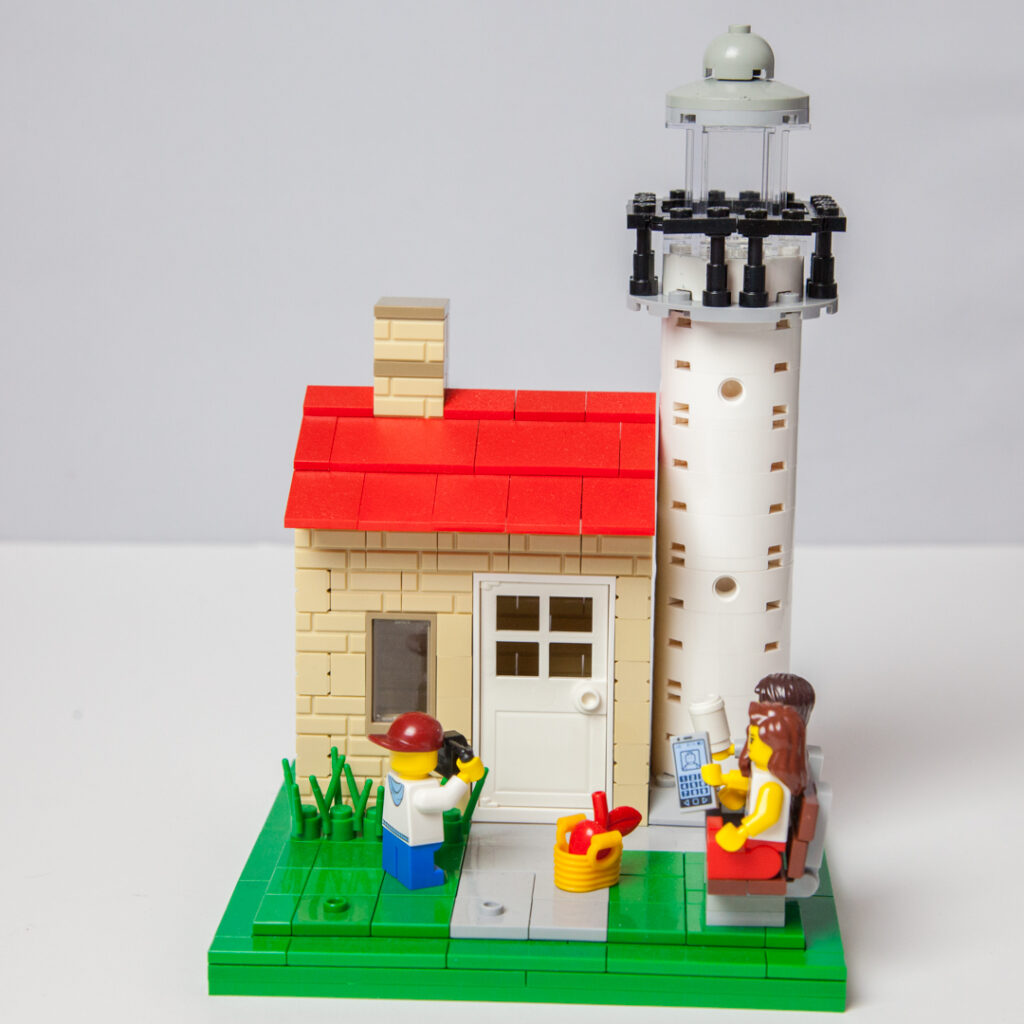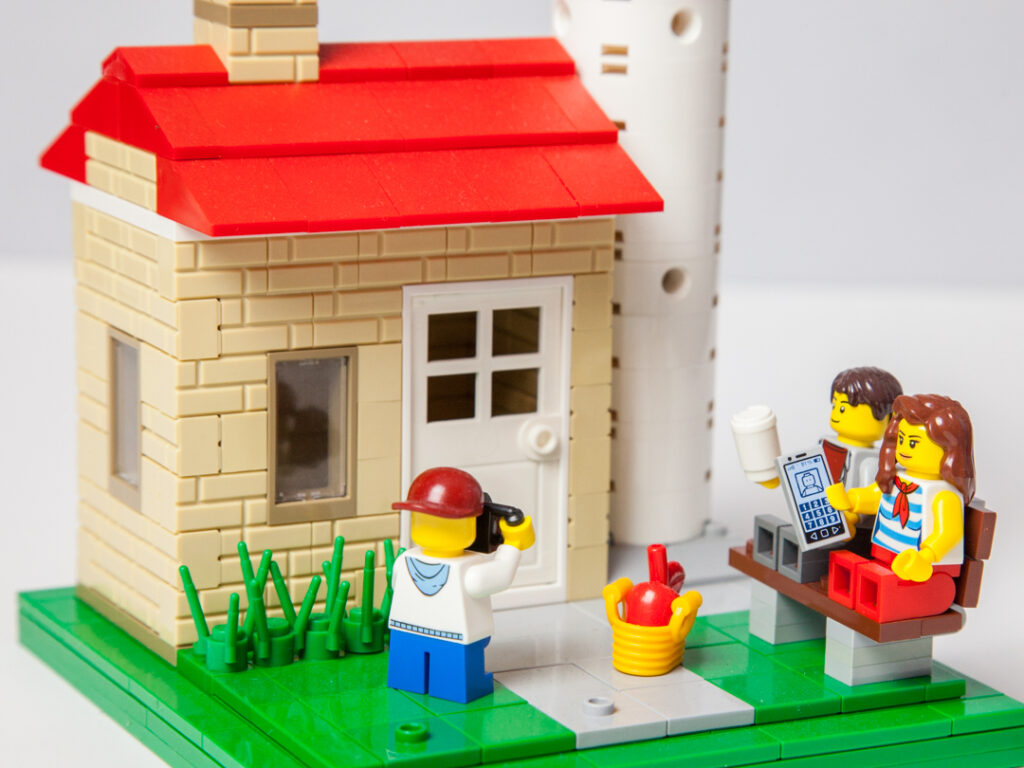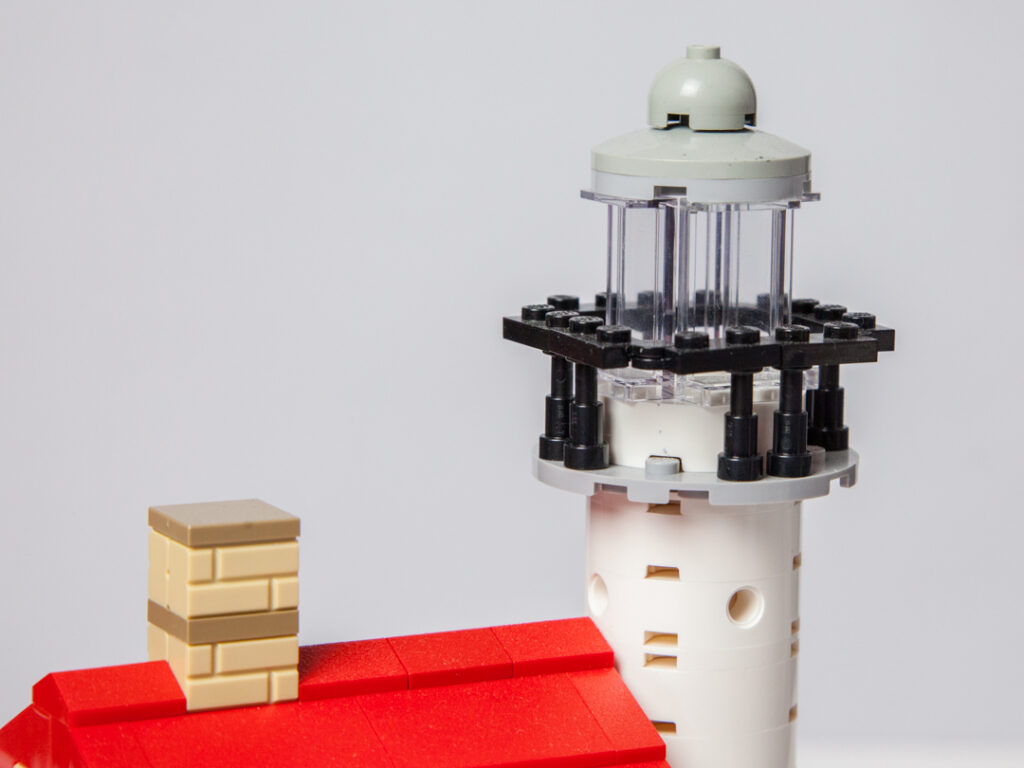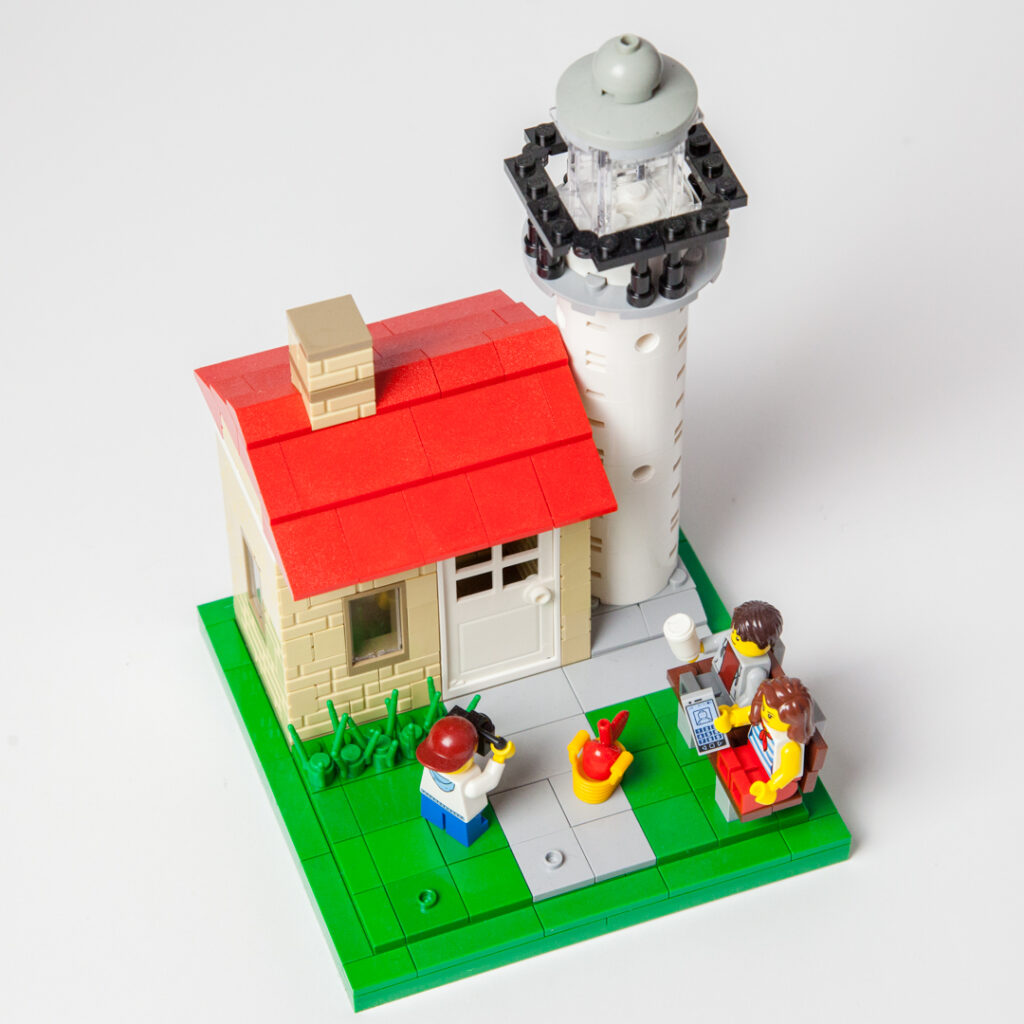 About the design
You can read more about the design for our Lego lighthouse in the Cana Island Lighthouse design post.