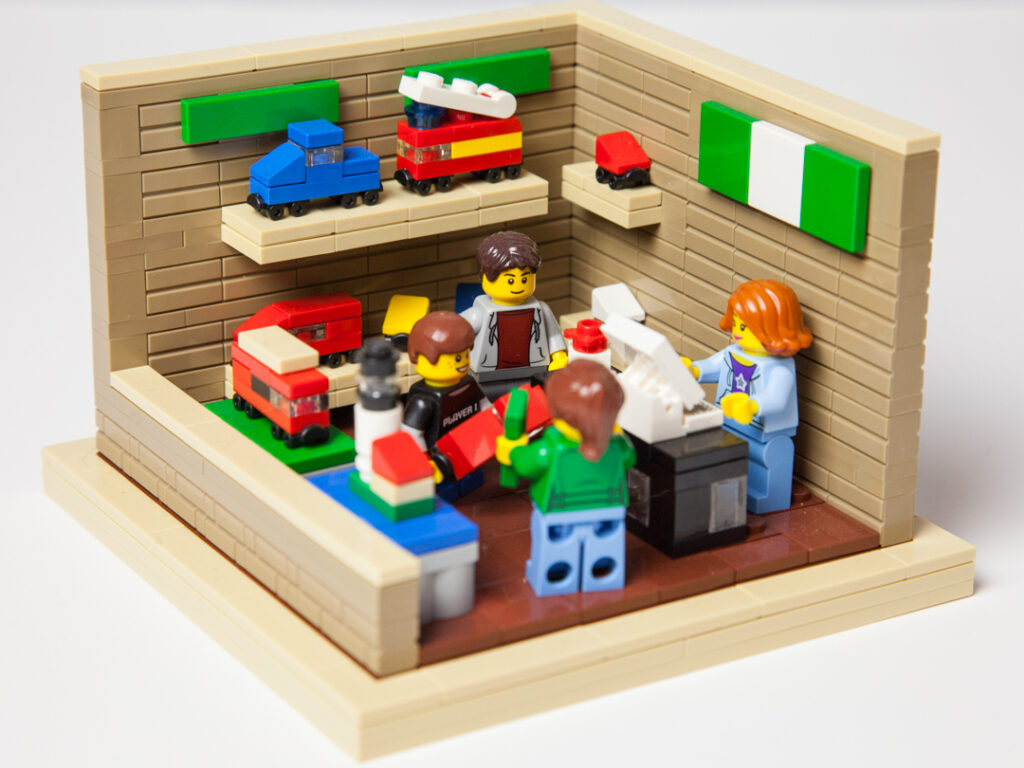 A visit to a gift shop and a new toy on every Door County vacation? Which Lego kid wouldn't love that?
The completed project
Our Door County Gift Shop custom Lego Project is without a doubt Christian's favorite. The design was inspired by shopping at the Door County General Store in Carlsville. He gets to pick out a new toy car, truck, train, or whatever his heart desires.
He's been enjoying this tradition for at least four years now. So when we decided to build this project, he insisted we create a second gift shop for him to play with himself.
While we started with some basic designs for the individual toy cars on the shelves, Papa also wanted to make a few of the toys with a Door County theme. In the photos below, you'll see the mini lighthouse and trolley we came up with.
Photos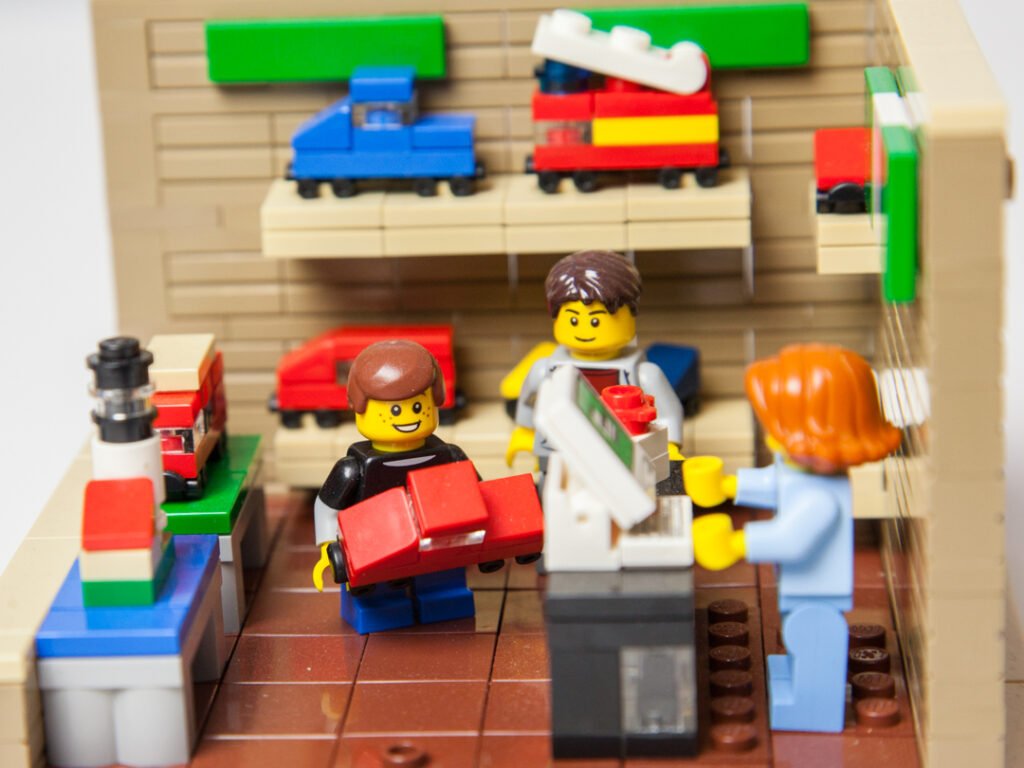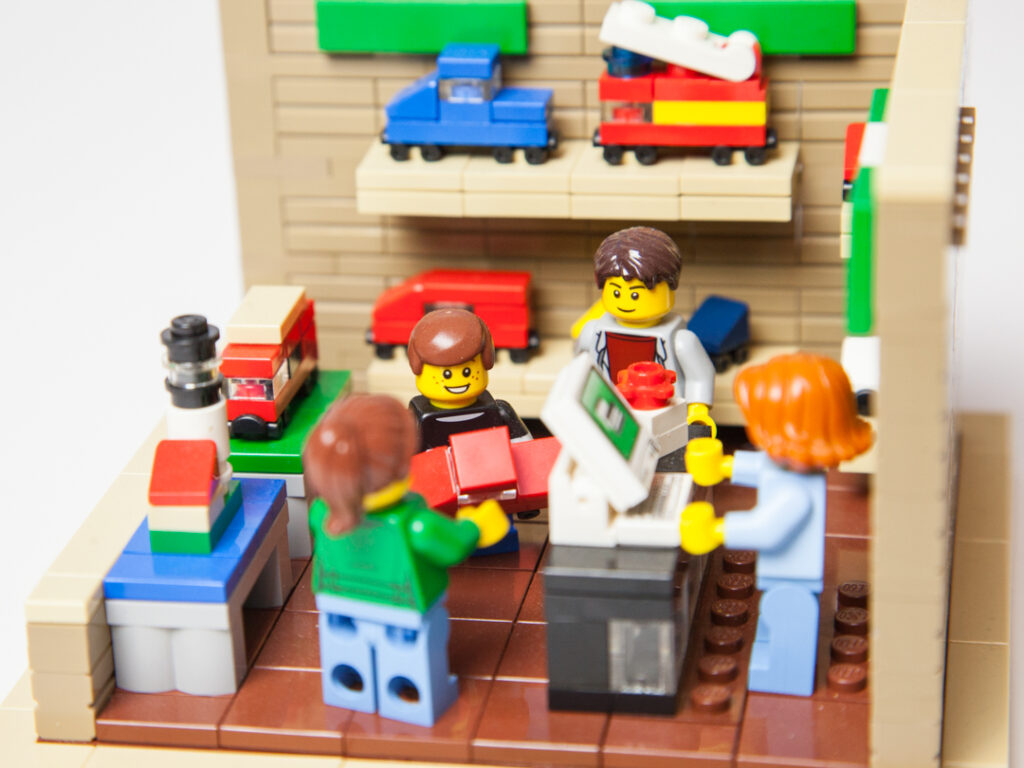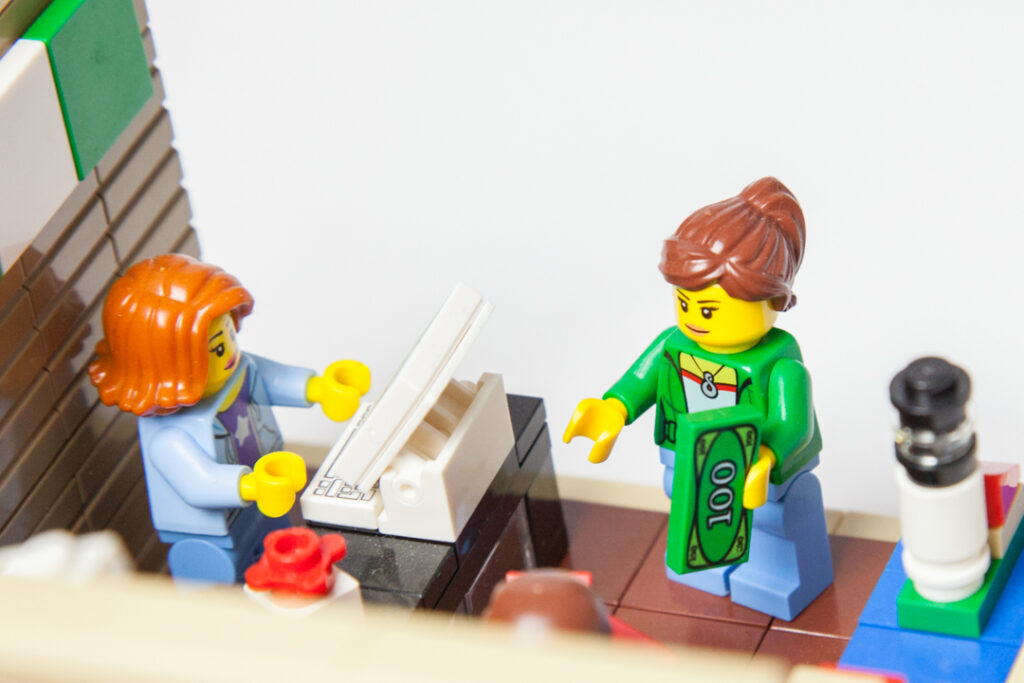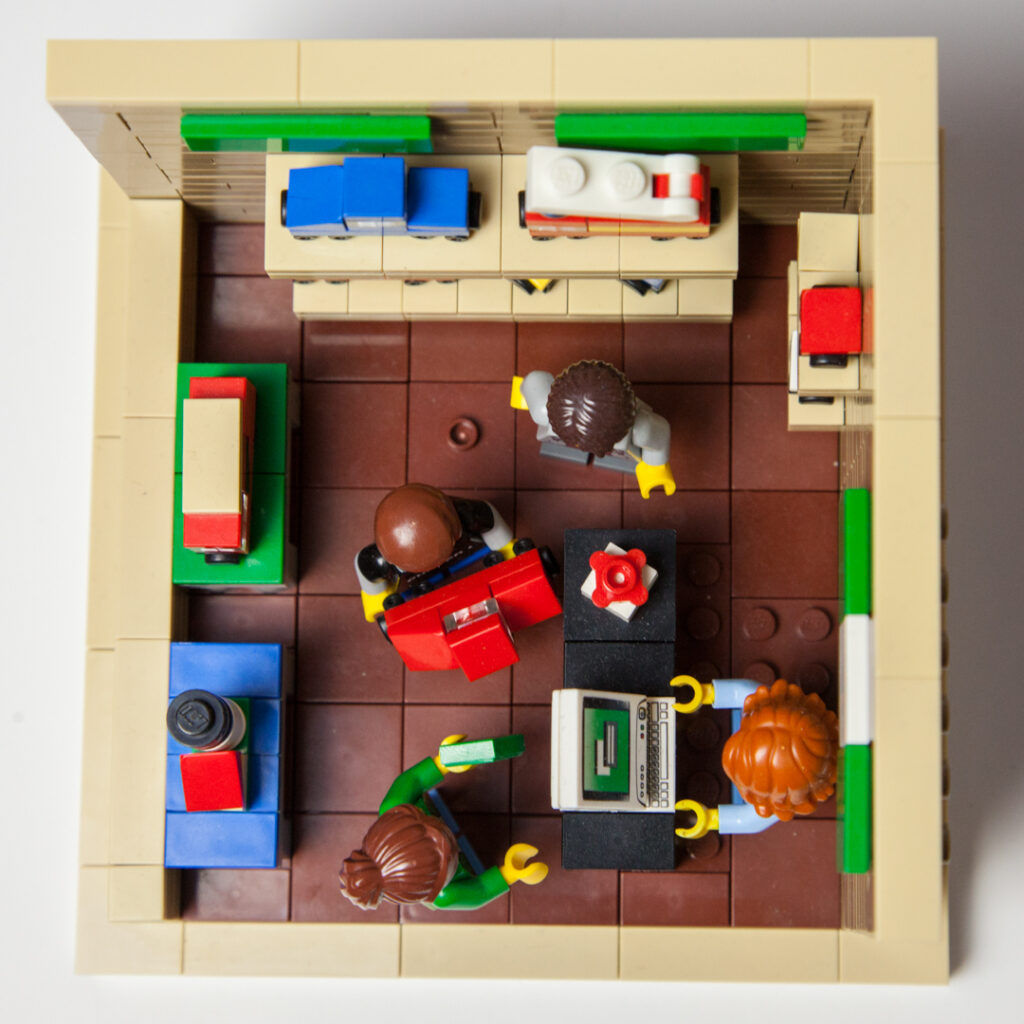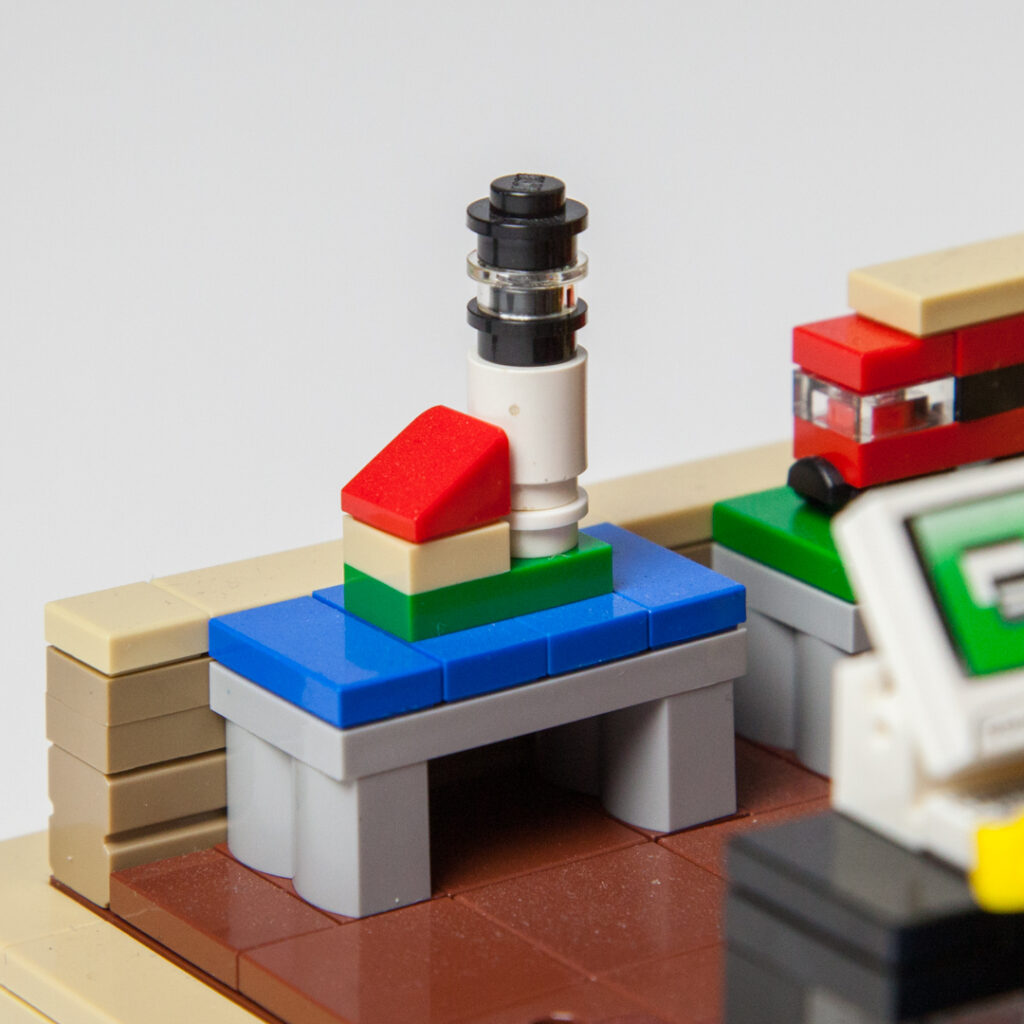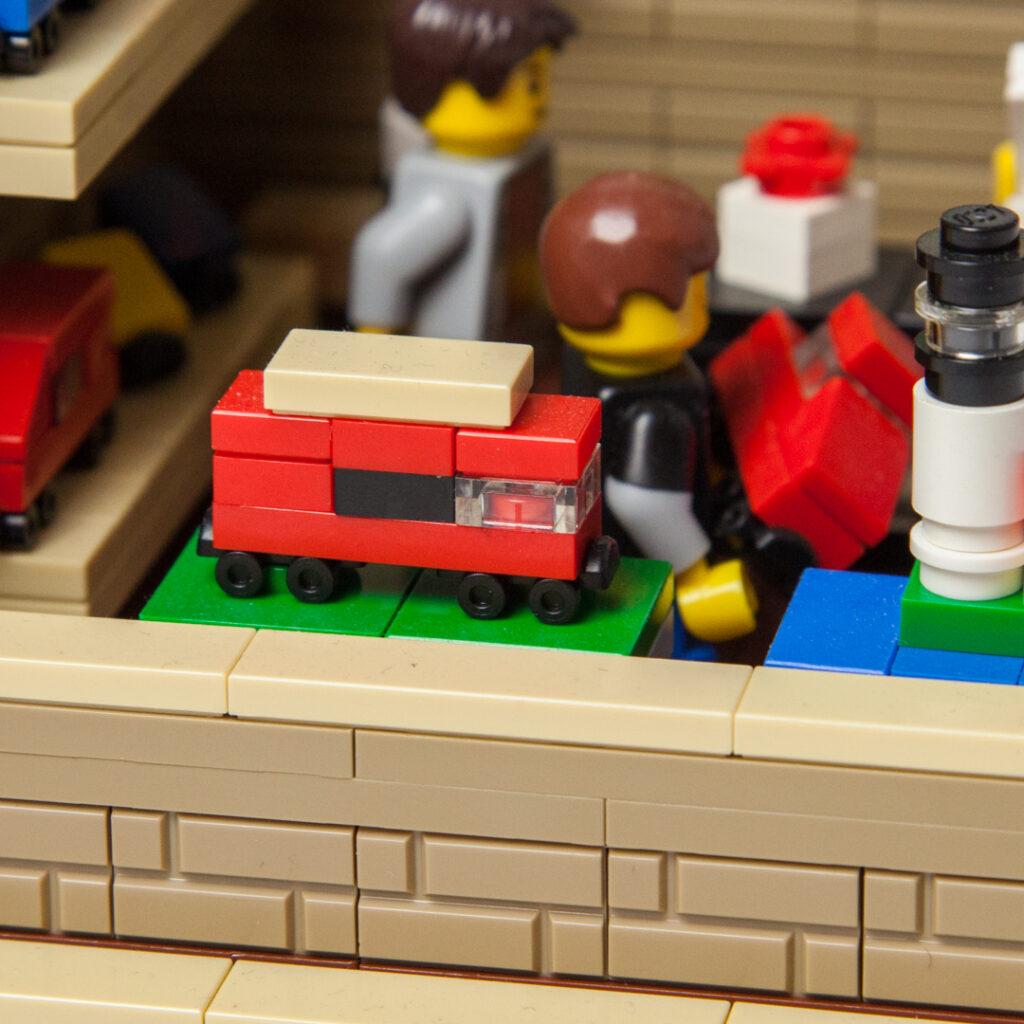 About the design
This was a fun design and a fun build. It is definitely one of our more detailed Lego projects, too. The fact that Christian wasn't his very own gift shop to play with separate from the official one made me feel like we got this one right. 🙂
You can find out more about the original design and renders in the Gift Shop design post.