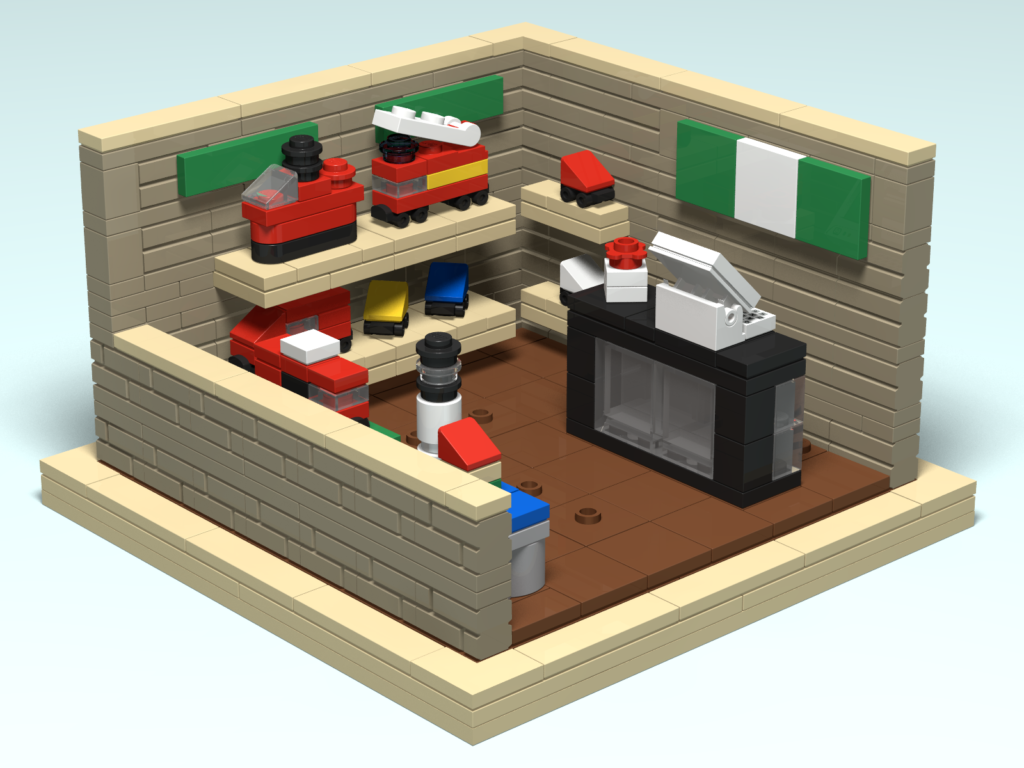 The Gift Shop project is no doubt Christian's current favorite to date, and for very good reason.
About the design
This design is based on a Door County tradition that any young child would love: picking out a new toy at the Door County General Store in Carlsville.
Perhaps an actual photo will help tell this story:
That's IRL Christian standing in front of a wall of toy cars and having to make the tough decision of having to pick just one.
From this photo, you can see that the toy shelves were the center point of this design. Here's another render from a different angle: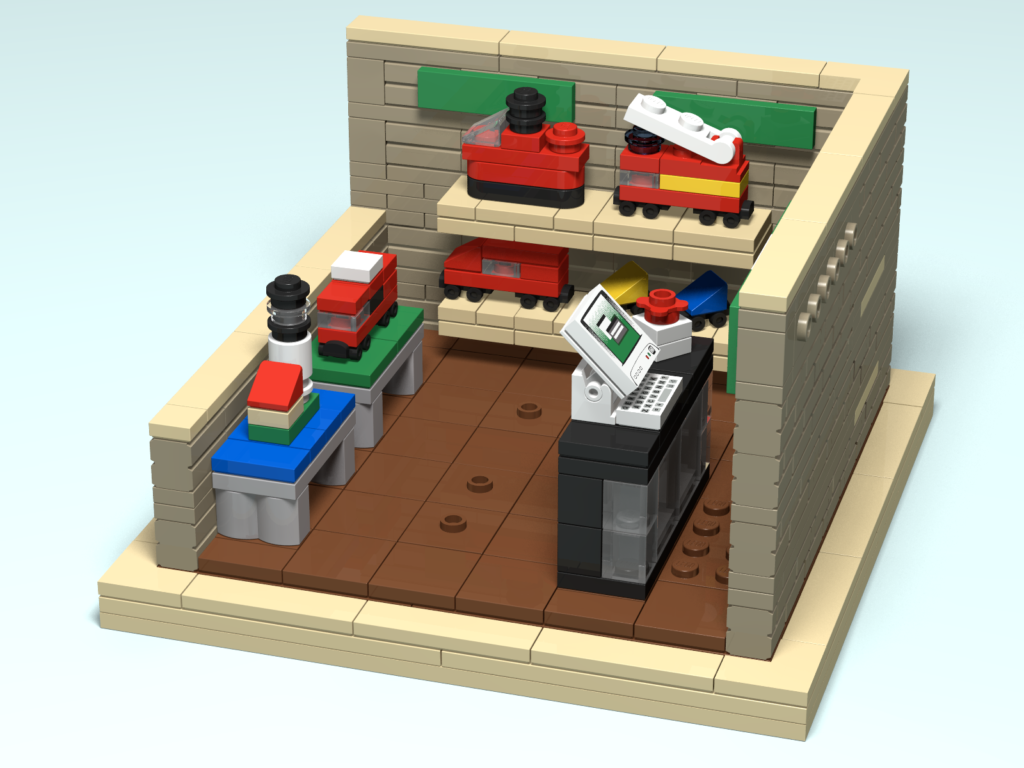 Another fun part of this gift shop design was trying to design different Door County themed toys for the shelves.
While we have the basic mini cars, we tried to go with a mini Cana Island Lighthouse and a Door County Trolley on the tables to the left, and a mini John Purves boat from Sturgeon Bay.
Project Status: Completed
This project has been completed, and in fact, Christian loved the design so much, he made us order enough parts to build two of them: one for the collection and one for him to play with.
The mini John Purves boat ended up not working out as planned, however, but we were able to make a mini blue pickup to take it's place.
And lastly, with the finished project, we ended up making the smaller side wall one set of bricks lower in order to see the lighthouse and the trolley better.
You can check out the photos for the final project in the Gift Shop completed project post.