Completed – Joe Jo's Pizza & Gelato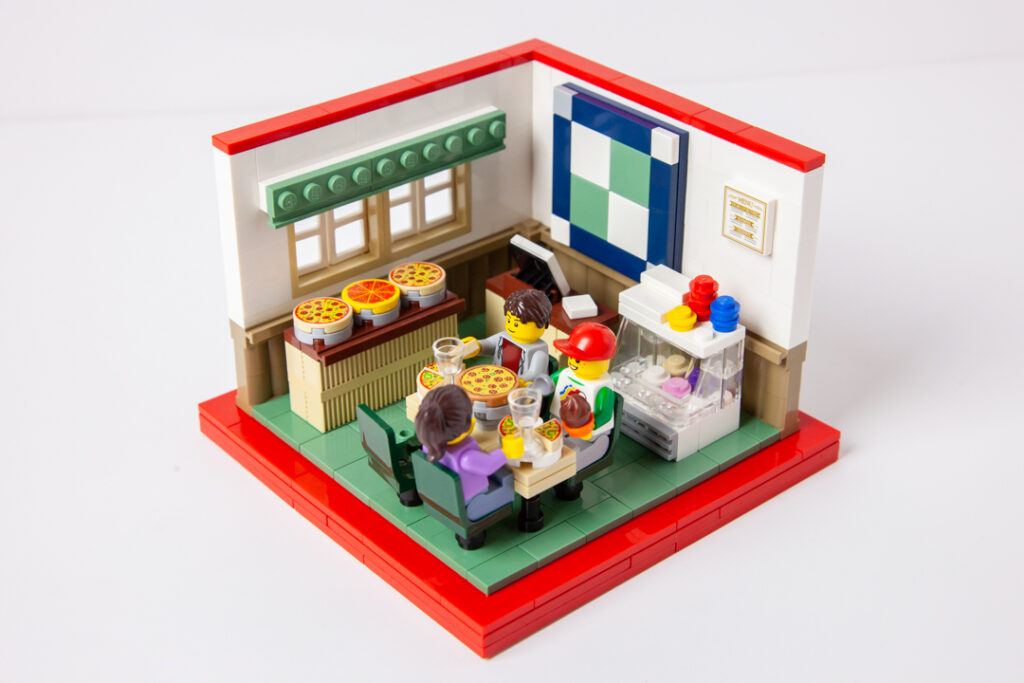 A Lego version of our favorite Door County restaurant tradition: pizza and gelato in Ephraim.
About this project
When friends ask us what our favorite restaurant in Door County is, there's not hesitation on our part. It just has to be Joe Jo's Pizza & Gelato in Ephraim. There's no question about it.
So that's why this project was so much fun. But there was also a lot to fit in for our standard project size, too, so that took some compromise.
Working from back to front, we knew we wanted a few windows. We also tried adding a little texture for the base of the wall, too. You can see that in the photos below. On the other wall, we wanted to include a version of one of the large quilts you'll find on display at Joe Jo's.
From there, we added in a small checkout counter. But because of the smaller size, we didn't have enough room to fit a cashier would fit behind. More importantly, however, was the gelato case. When you visit Joe Jo's, the gelato is one of the first things that welcomes you. It gives you a preview of what's waiting for at the end. And since you can order different sizes and take home pints, we add some of those to the top of our gelato case as well.
The pizza counter on the left wall is next. Again, if we had more room, this pizza counter would actually be where the pizzas are being made rather than just a display counter. But it was still something we wanted to add, and it gives a nice balance of "pizza & gelato" on either sides of this project.
Lastly, we had to same room for our Lego minifigure family to enjoy our meal at Joe Jo's. It might be a small table with chairs and not the the traditional booth we have, but it's still fun. We have enough pizza for the three of us, even though our Lego Christian has managed to skip ahead into the gelato portion ahead of the rest of us.
Photos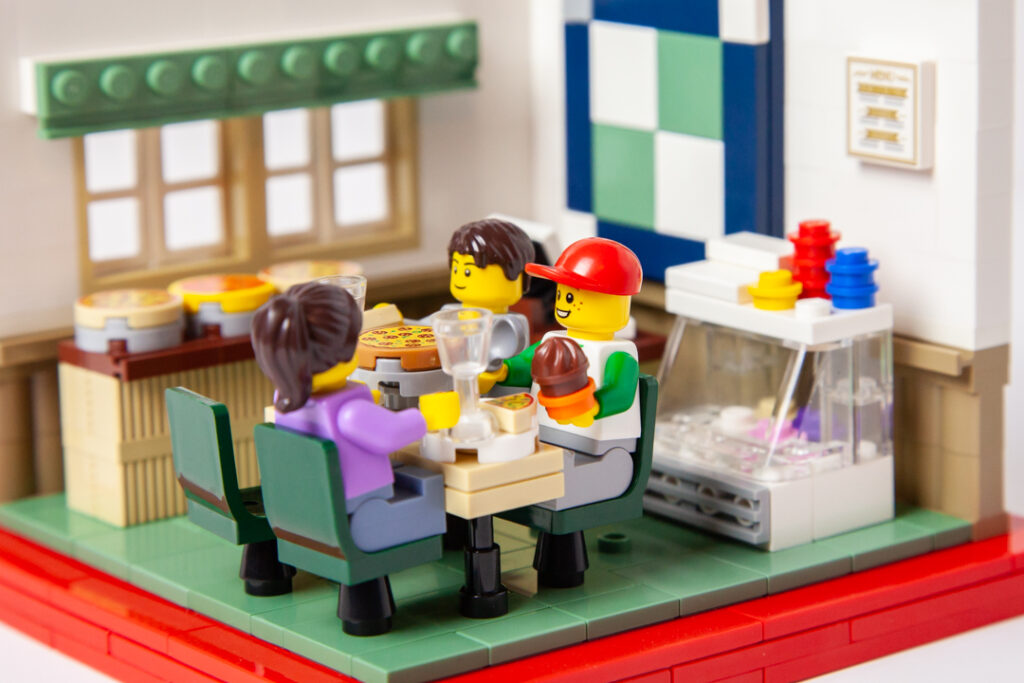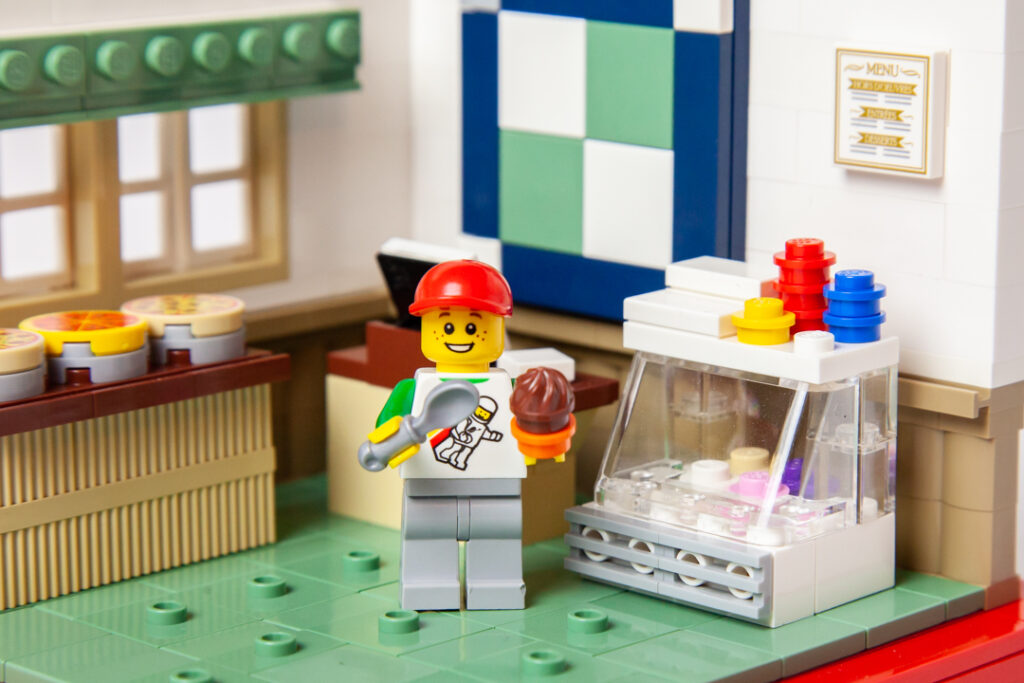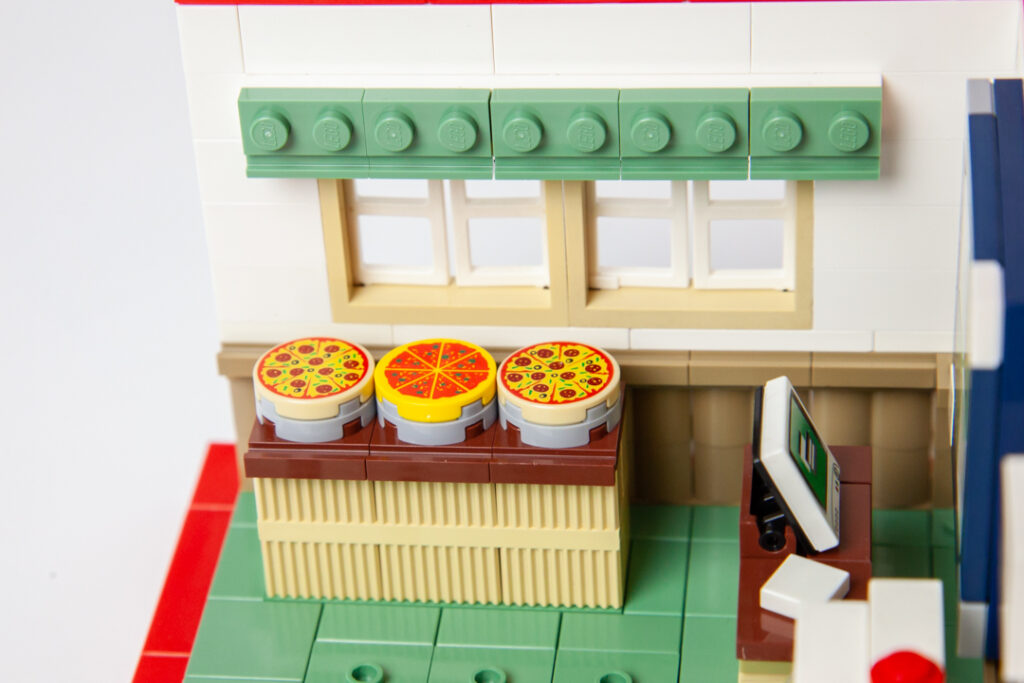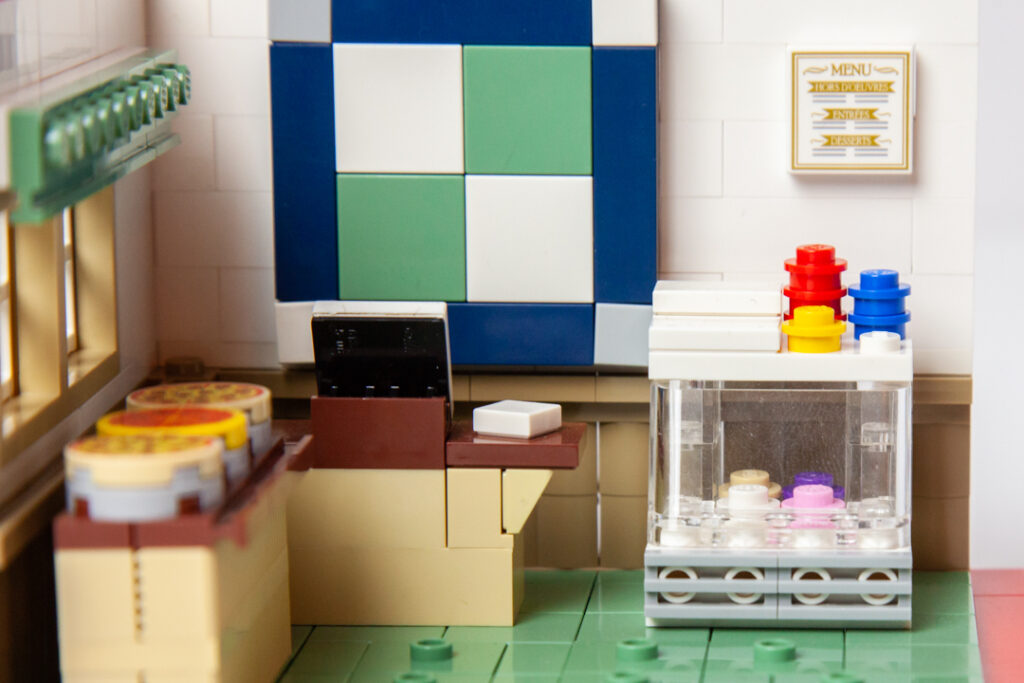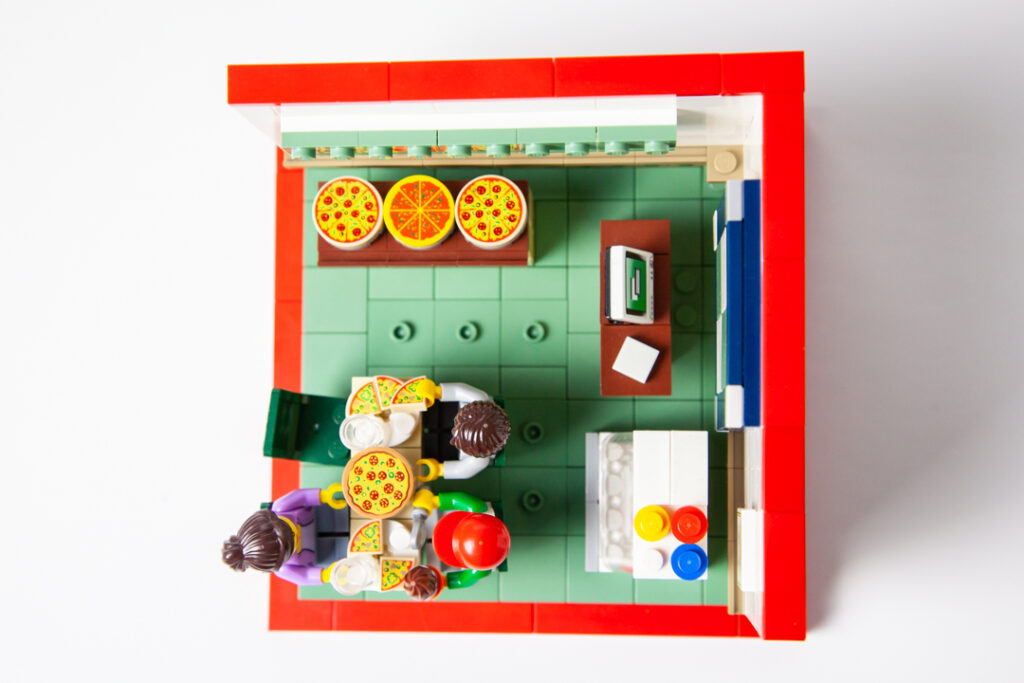 About this design
You can read more about our inspiration for this project in our Joe Jo's Pizza design post.