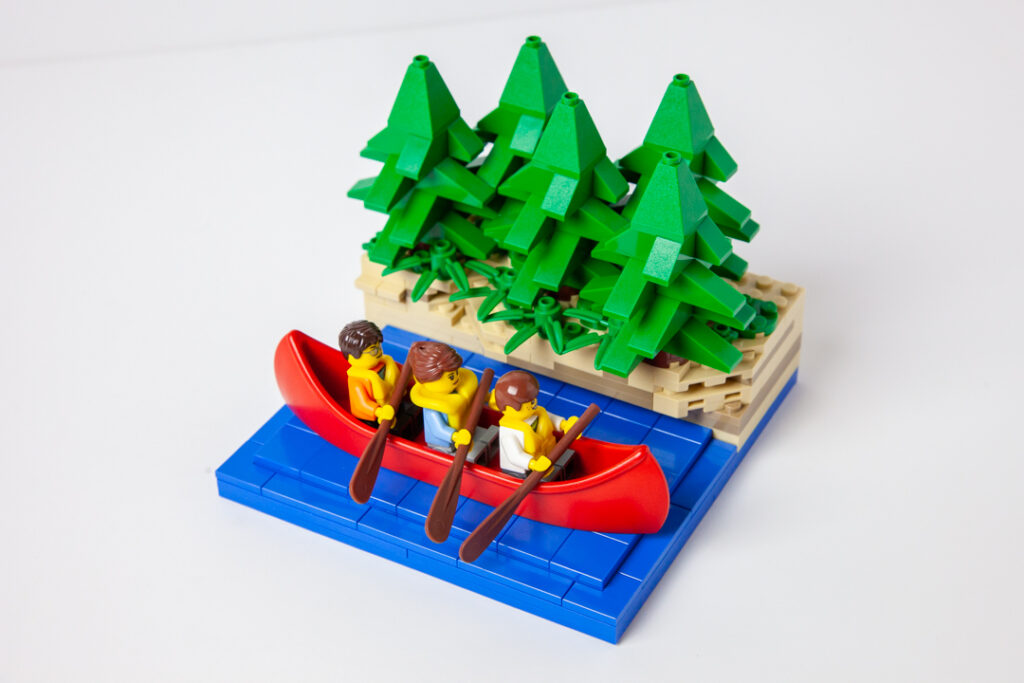 A peaceful spot out on the water enjoying the stunning bluffs along the shores of Door County.
About this project
This project was inspired by some of the awesome photos we've seen from Door County Kayak Tours and others. And we know this is actually a canoe and not a Lego kayak, but we needed something to fit our entire Lego minifigure family together. 🙂
The canoe for our kayaking project was the first element we had to decide on. With our standard project size, the vessel barely fit in our scene, so we to it and ran with it.
From there, it was coming up with how to recreate the bluffs. We know we wanted to make it two tone, so we went with tan and dark tan plates. And in order to make the rocks look irregular, we incorporated some wedge plates and a few jumpers in there, too.
The next part to work out was the tree line. Our goal was to have something tall and thick, but still fitting into our project size. From the photos below, you can get a better sense of how we managed to pull that off. You can also see just how much of a tight fit it was to get 5 trees in there.
With everything else in place, it was time to add our Lego minifigure family. We knew we wanted to make them safe with their life jackets. Everyone gets an oar to help with the rowing, too.
Photos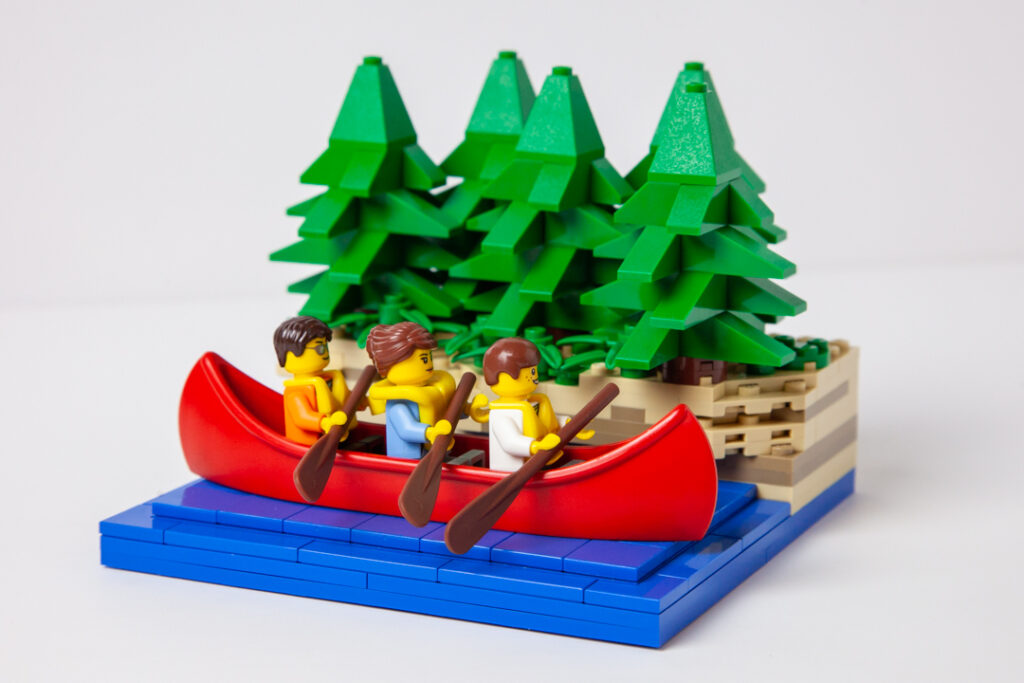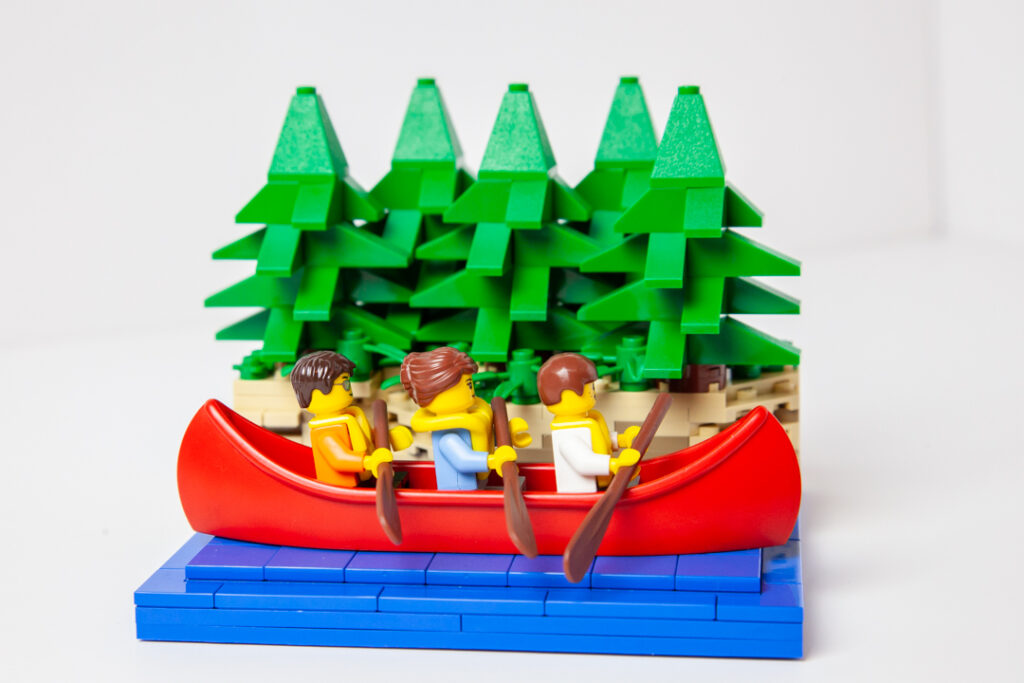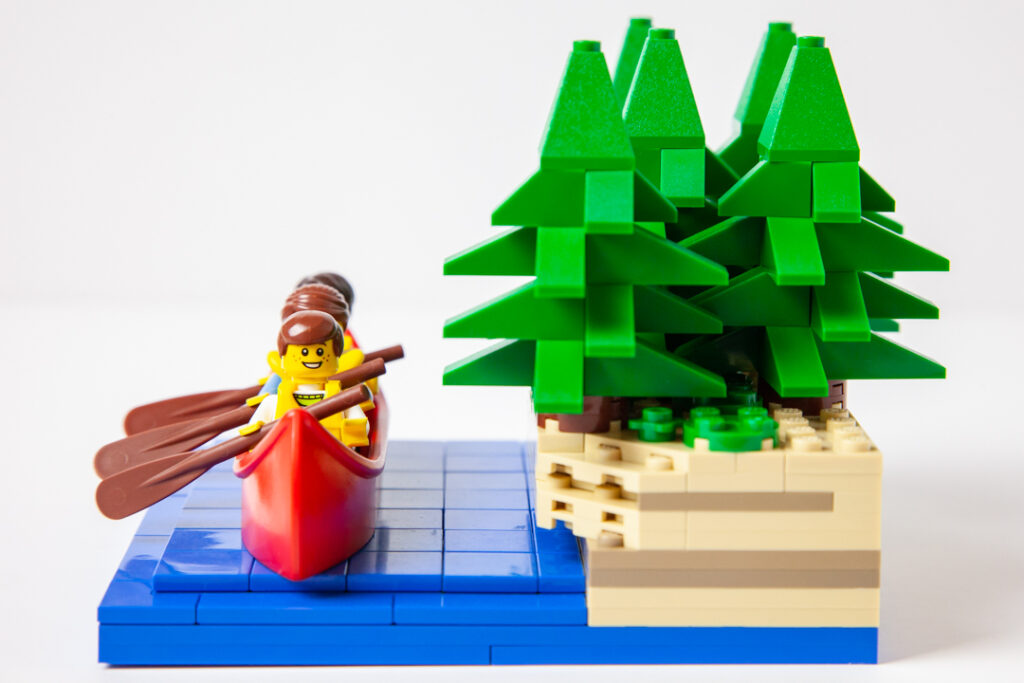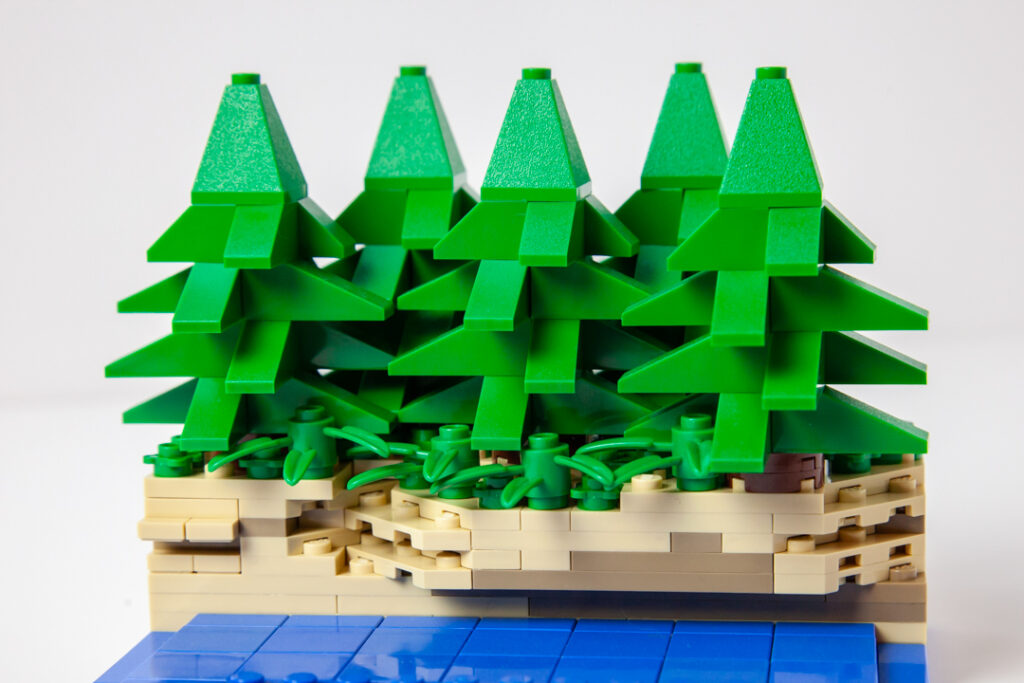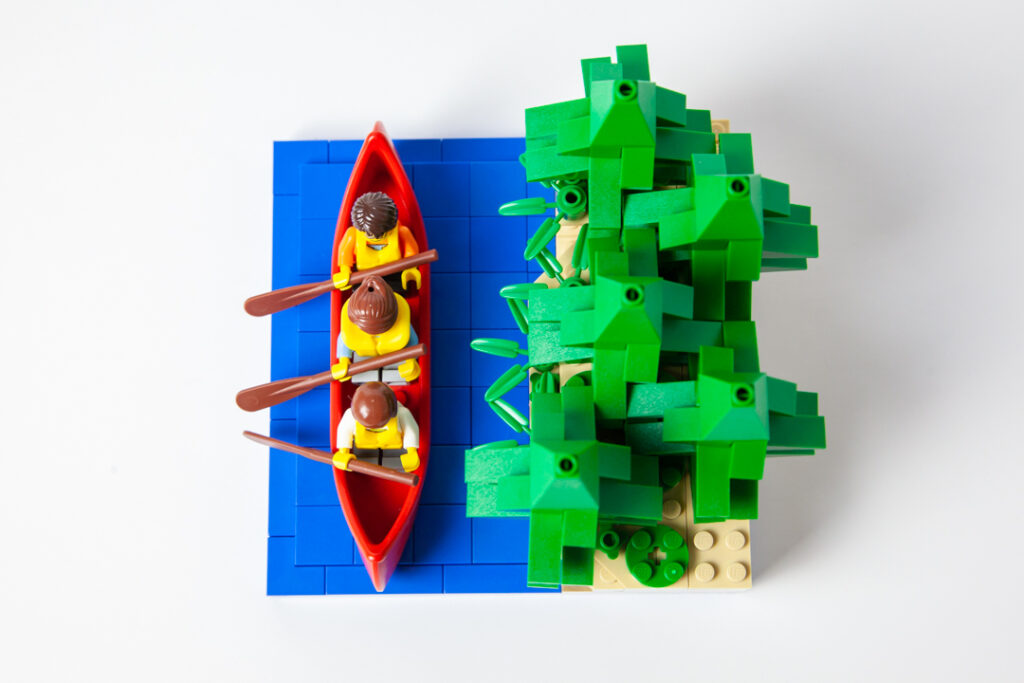 About the design
You can read more about this design in our Kayaking design post.
We've also created a smaller version of these bluffs as a kit, so be sure to look for that soon.