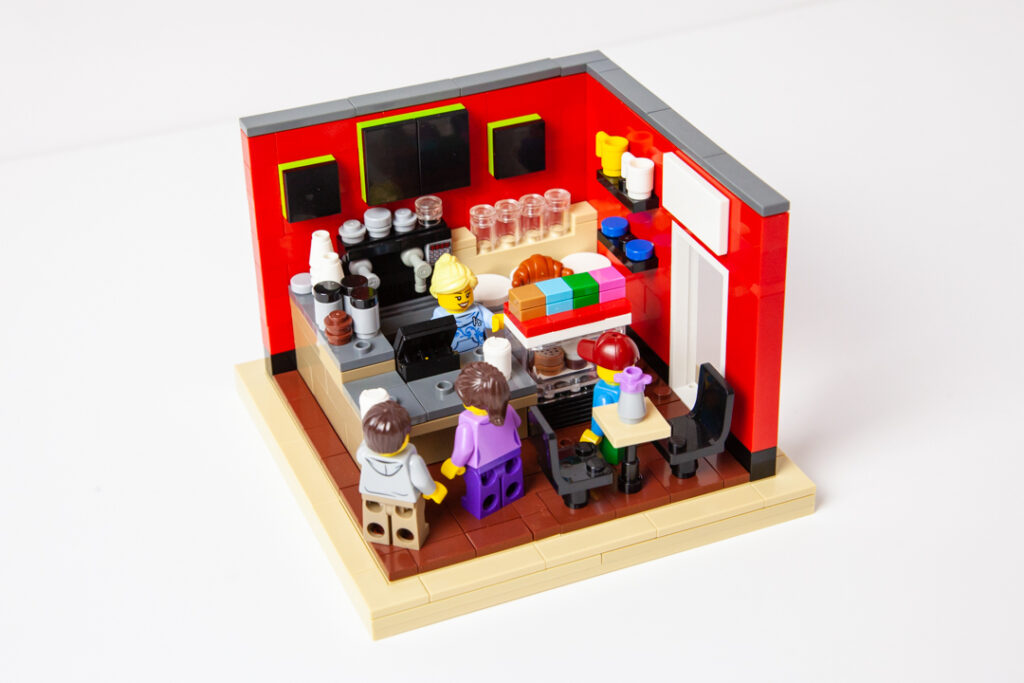 A Lego version of Kick Coffee, our go-to morning coffee shop in Sturgeon Bay.
About this project
While the Blue Horse project is our afternoon coffee stop in Fish Creek, we wouldn't be starting off the morning's right without our first sip. So for that, it's been Kick Coffee in Sturgeon Bay for as long as we can remember now.
Even though they just switched owners this summer, our project is based off the layout and design of the cafe we'll always love. While it's not as spacious as the Blue Horse cafe, there's still a lot to go into this one. And while the project looks a little crowded, we're super happy with how it turned out.
Along the back wall, we wanted to include the chalkboard menus and some of the local crafts for sale, too. From there, we included the barista bar and a sandwich making station, too.  There was still enough room for the barista herself, the front counter and a pastry case with different flavored tea boxes on top.
And still, we added in the doorway out to their outdoor patio and a small little table in the foreground as well. As you can see in the photos below, this one is definitely of our more detailed projects.
Photos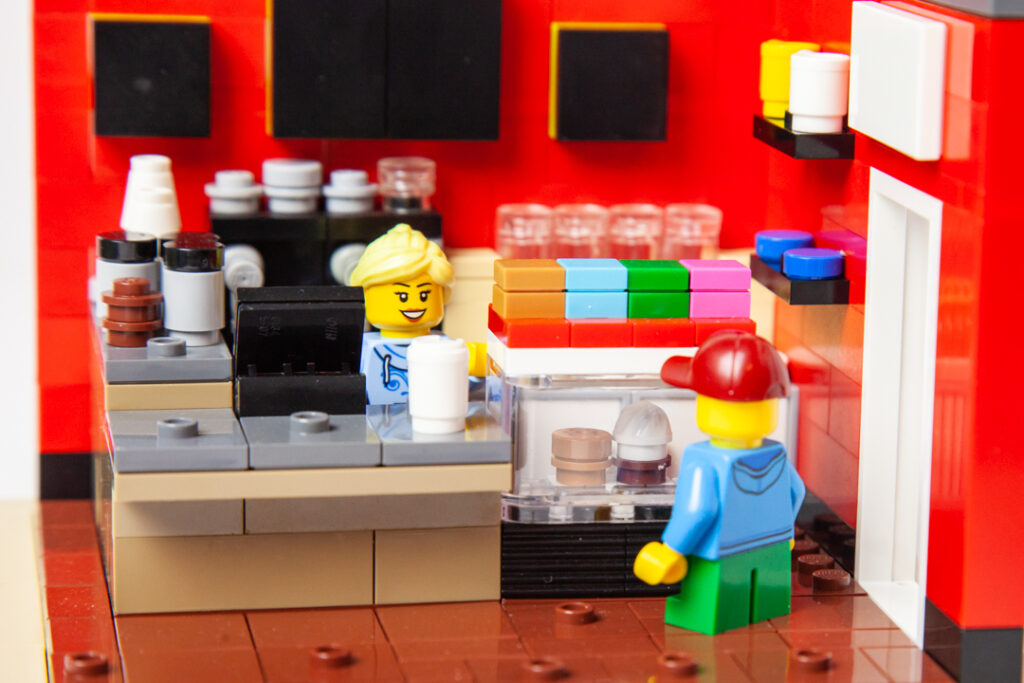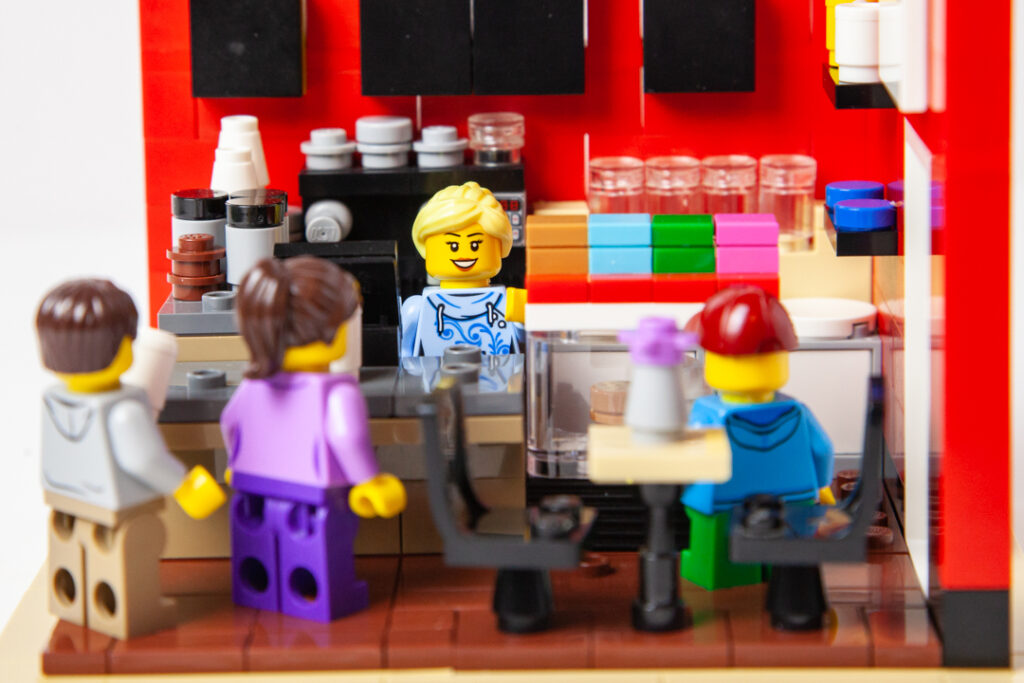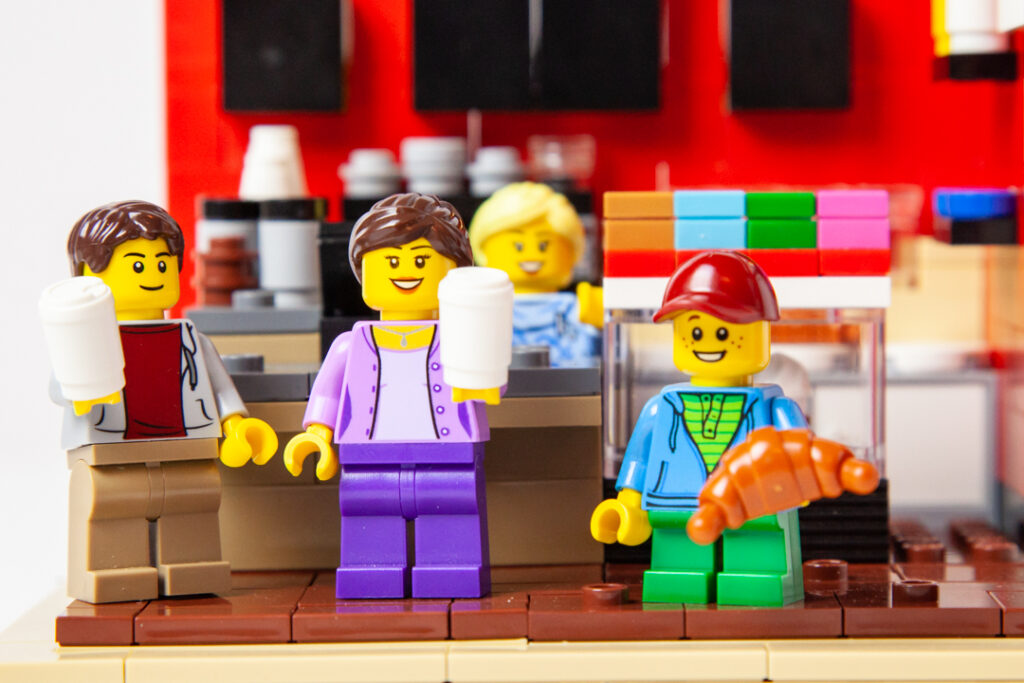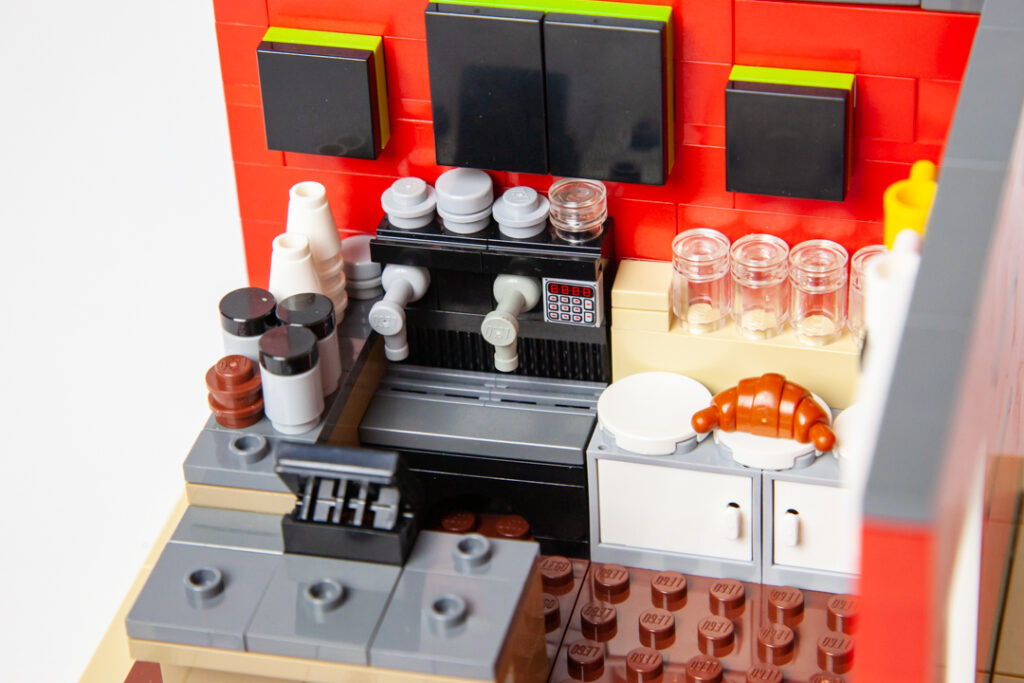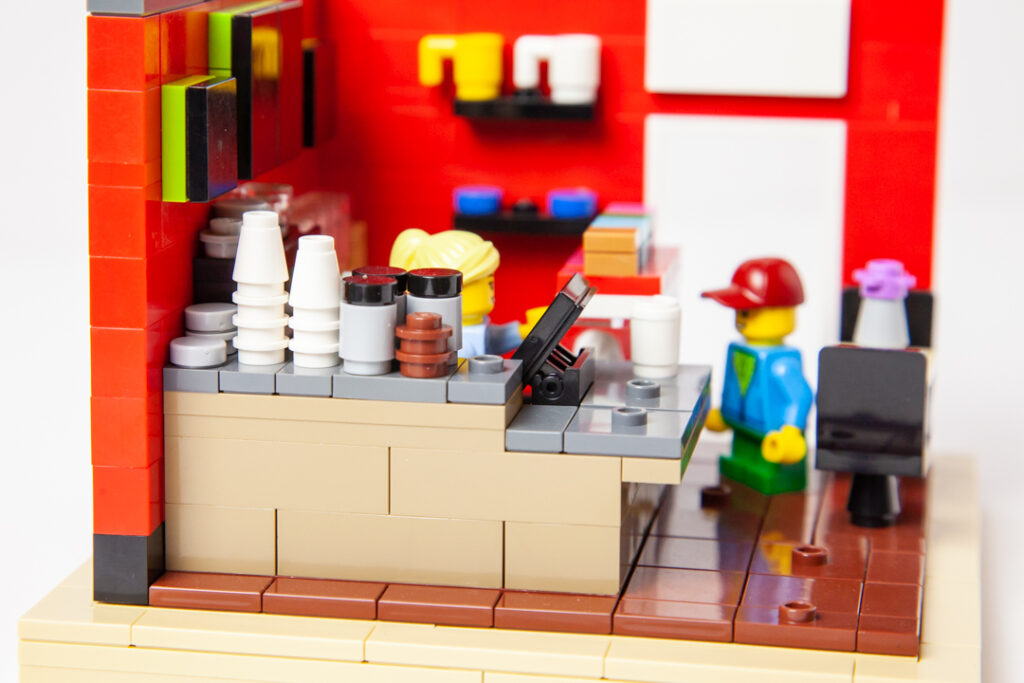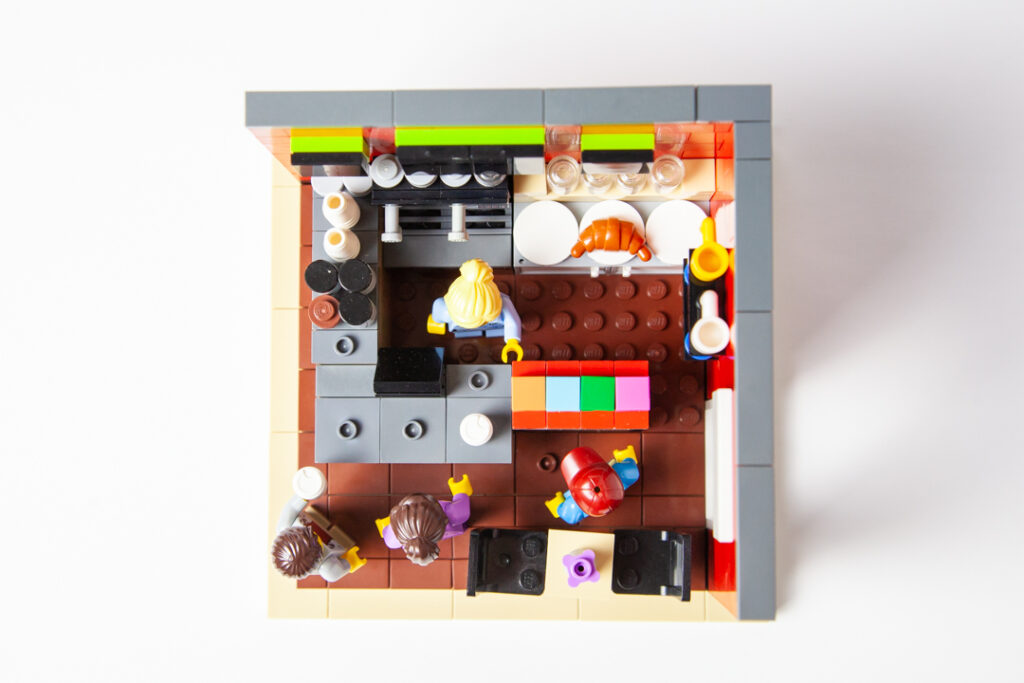 About this design
You can read more about this design in our Kick Coffee design post. And we're excited to see what the new owners have done with the place during our next visit up to Door County this summer.