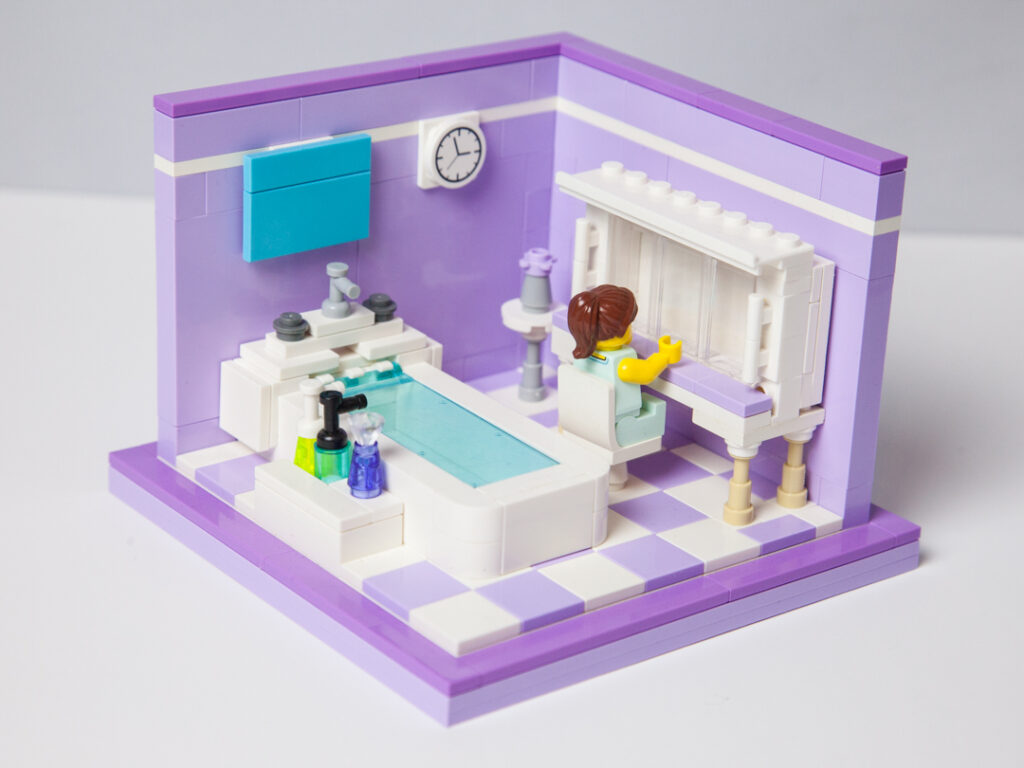 Mama gets to go first, with her vacation within a vacation at the lavender spa completed Lego project.
The completed project
As of 15 completed projects, the Lavender Spa is still the only one of our Lego builds that Mama gets to be all by herself. And for good reason: this spa is her own personal sanctuary.
We were very happy with how the different shades of lavender really brought this project together. With the dressing table and the inviting bath tub, there is also much for Mama to enjoy.
In addition to the fancy bath bottles within arm's reach of the tub, we added a little lavender flower vase in the corner for detail. The calming painting above the tub adds to the tranquil feel, but the clock on the wall begs to be ignored. When Mama is enjoying her spa day, the last thing she wants to do is be reminded of how much time she has left.
Photos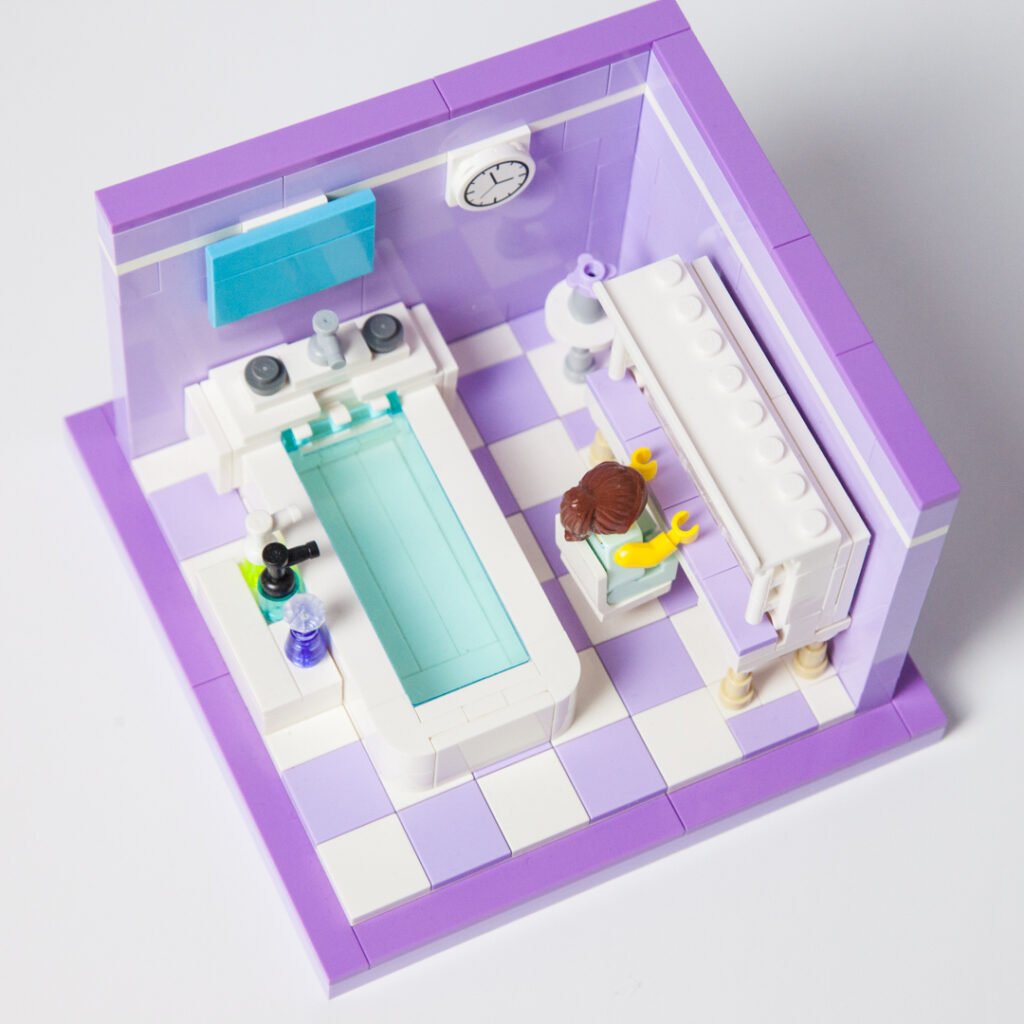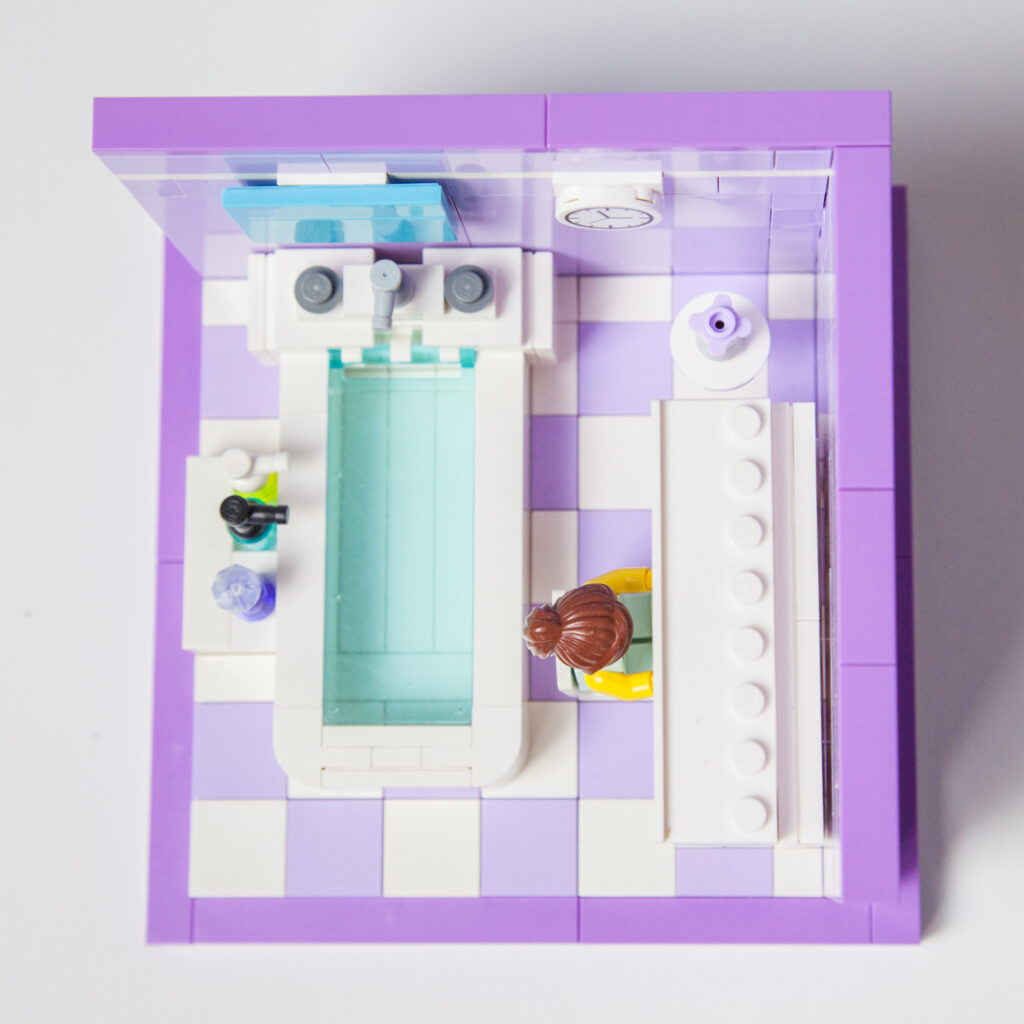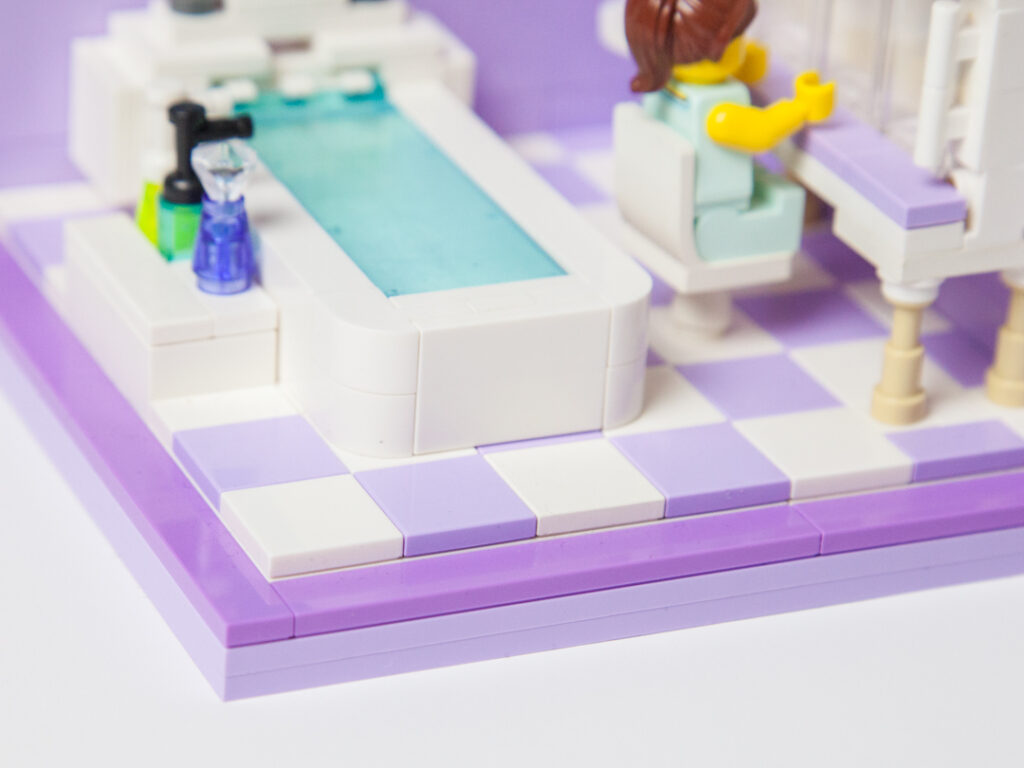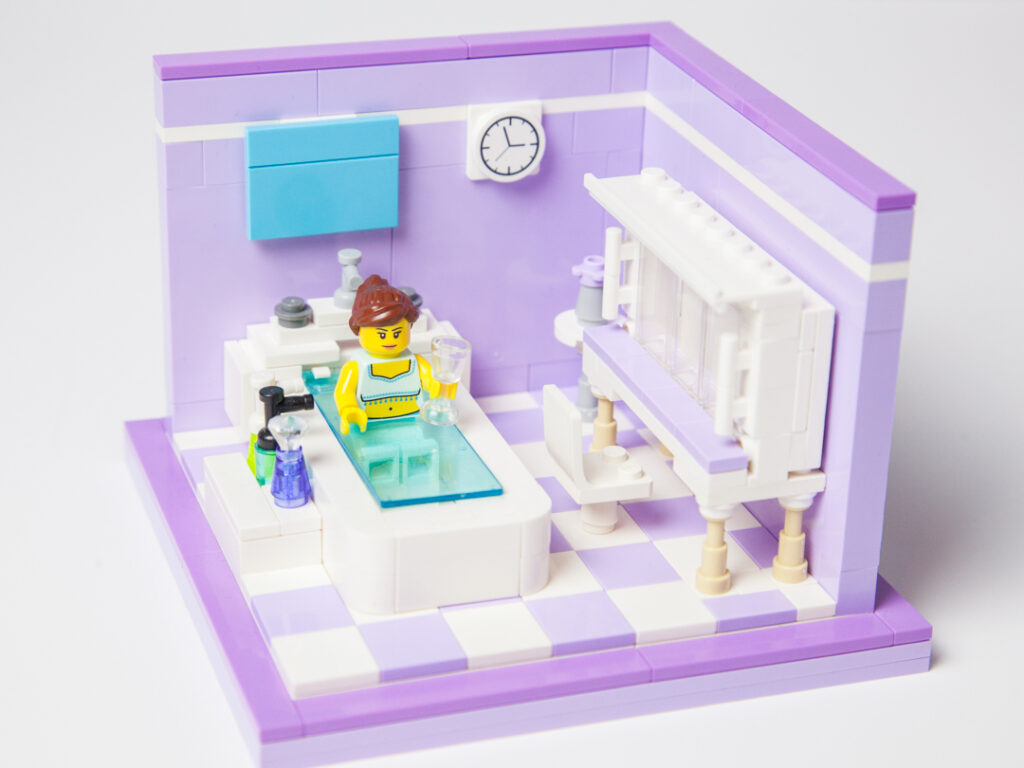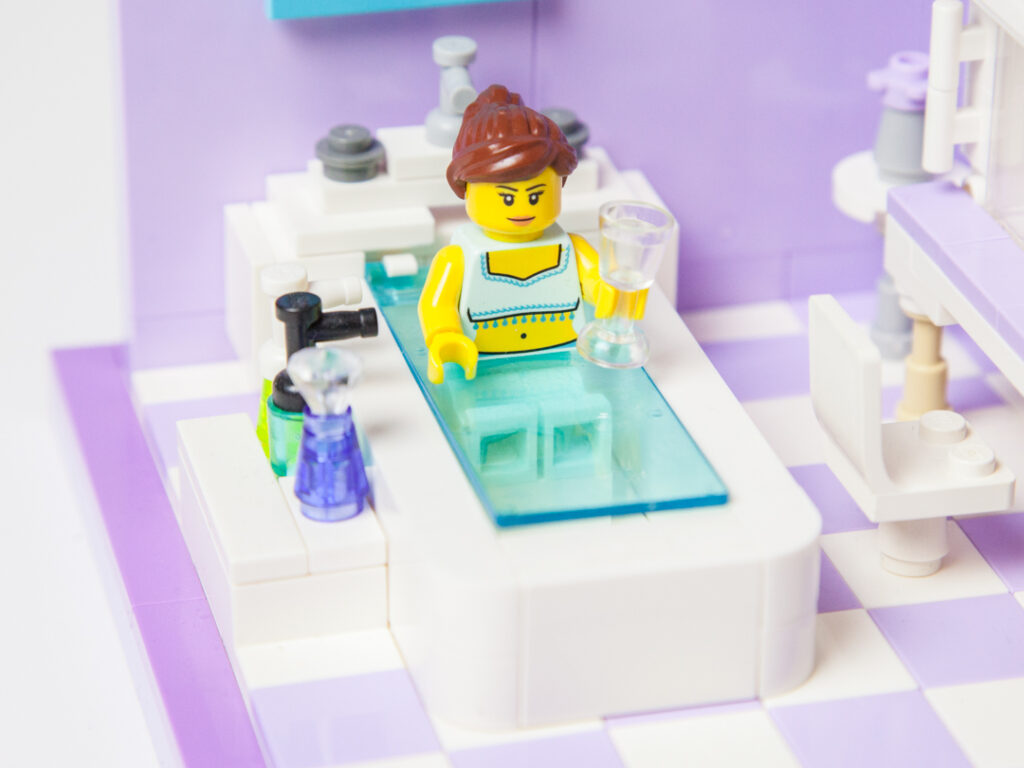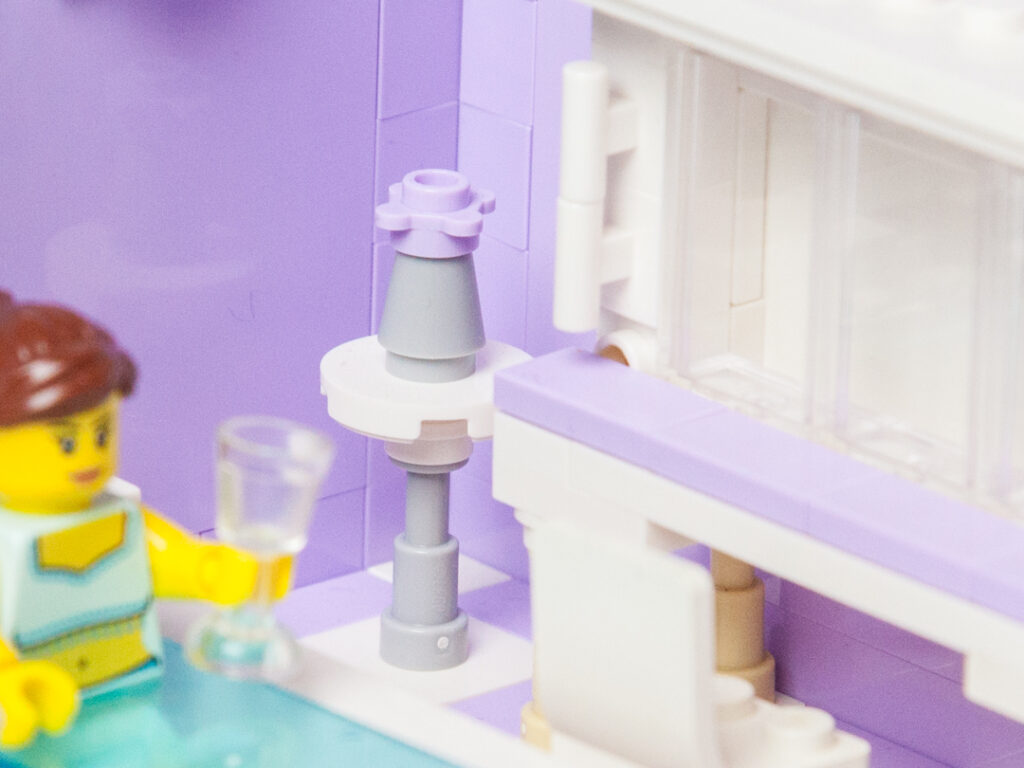 About the design
You can learn more about this project in the Lavender Spa design post.