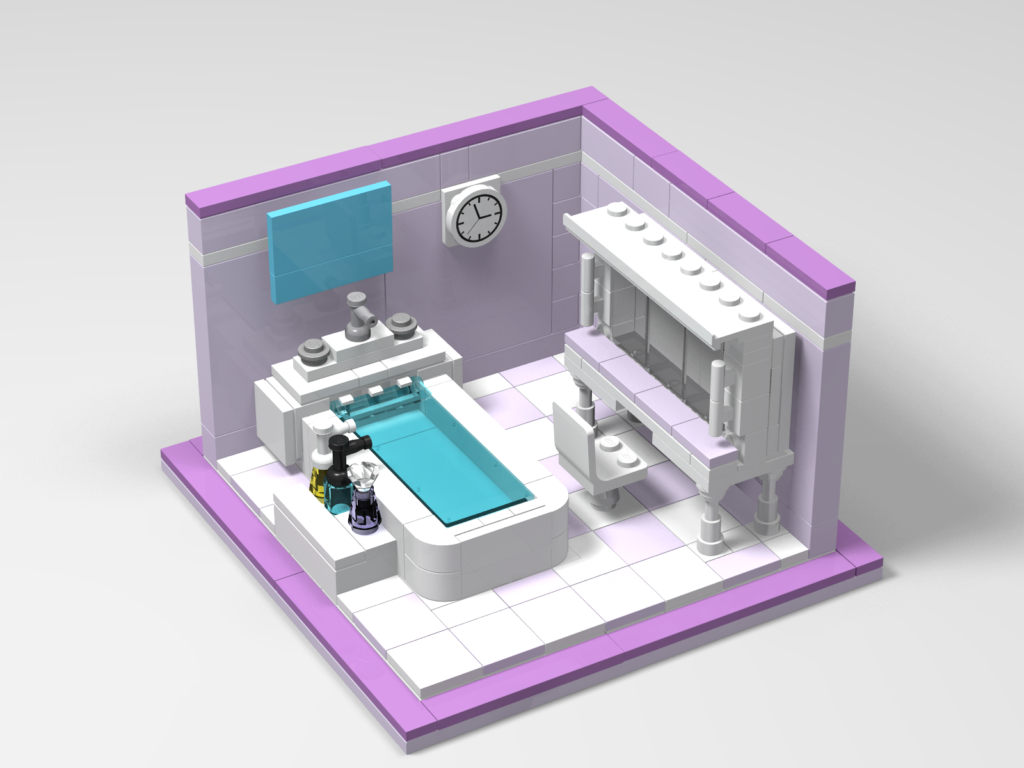 This Lavender Spa design was one of our early designs, and also one of the first projects we completed. All for Mama, of course.
About the design
While this doesn't represent an actual spa in Door County, it was something that Mama was excited about. We had a good number of lavender pieces from one of our early BrickLink orders, and we wanted to make something with them. So, with Mama's love for anything lavender and a nice spa day, we still count this as one of our projects. 🙂
The bathtub design was the starting point, and is based on a MOC we saw on eBay I believe. The vanity dressing table was a custom design inspired by a mini mirror design we found.
It's hard to see in this render, but the floor tiles are alternating white and lavender. That made for a nice touch. The combination of a medium lavender tiles and the standard lavender panels and tiles give this a nice two-tone feel to it.
Project Status: Completed
As mentioned above, this design has been finished as a completed project. There were a few modifications after the fact, and you can see all the photos in the Lavender Spa completed project post.