Completed – Not Licked Yet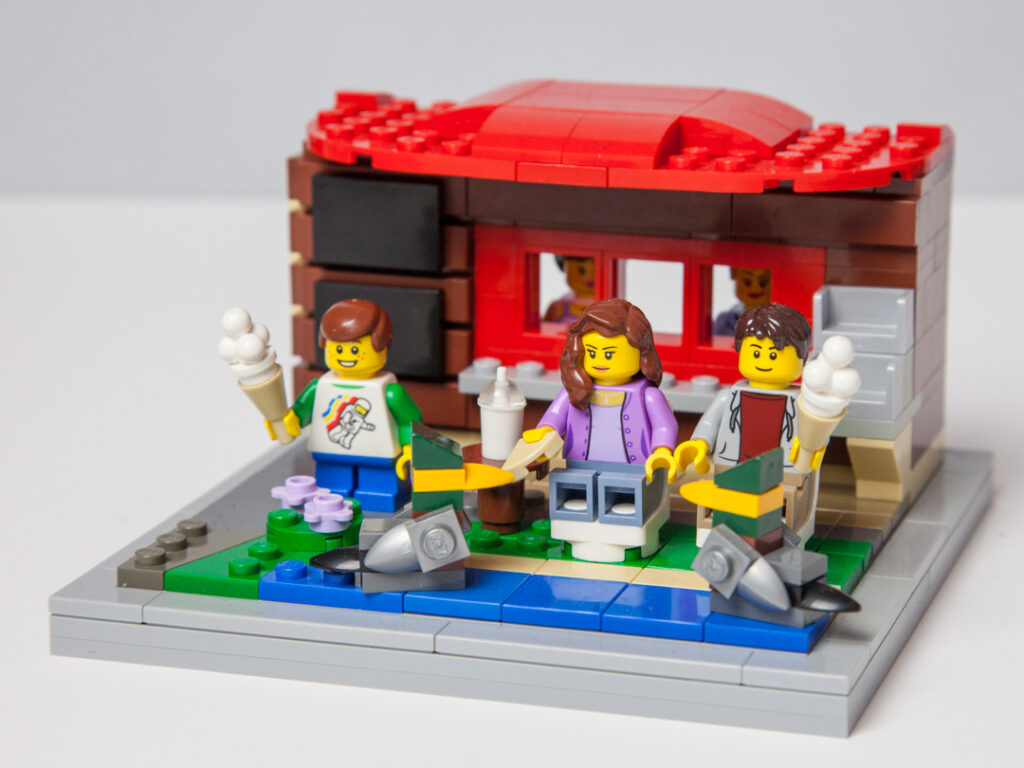 Not Licked Yet Frozen Custard in Fish Creek is the favorite place for ice cream in Door County.
The completed project
When the idea for doing a project about getting ice cream at Not Licked Yet came up, we knew it would be fun. After all, it's a fun little place that we have such fond memories of.
There were a few different elements we wanted to include in the project. There was the walk up windows and the building itself. There was also the creek nearby as well that we wanted to include. And what would fun would the creek be without those big, white wooden chairs and some cute little ducks?
To include all of those elements, we needed as much space as possible. Therefore, we didn't make the building with four walls. That would have taken up too much space. But as you can see from the overhead view photo down below, we managed to fit everything in. That includes the building, walk up area, grass with chairs, a little sand and the creek with the ducks.
Photos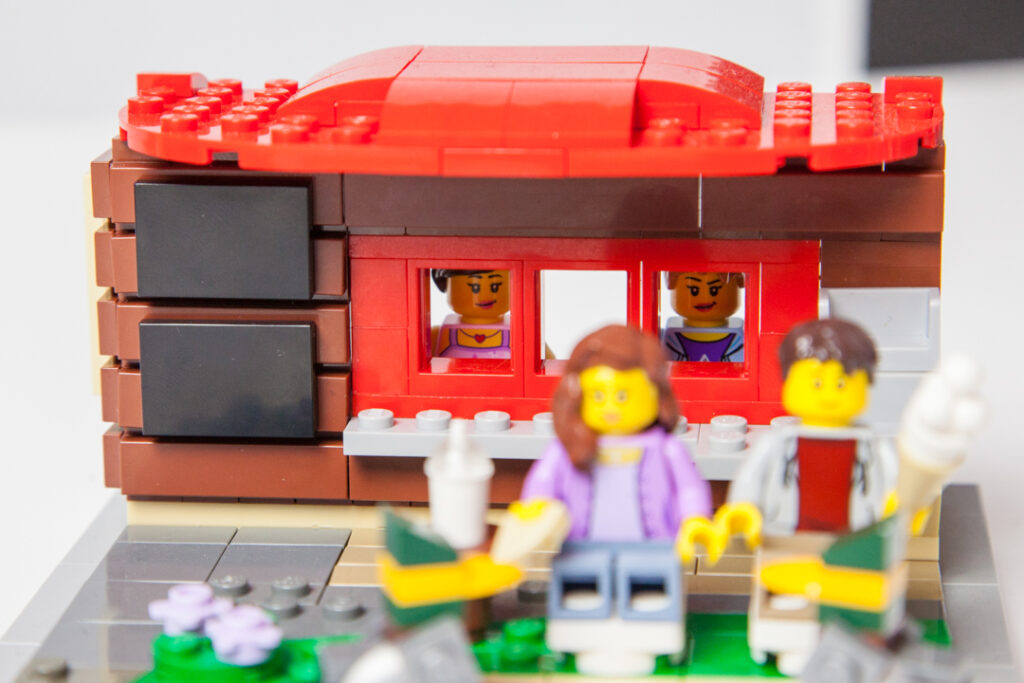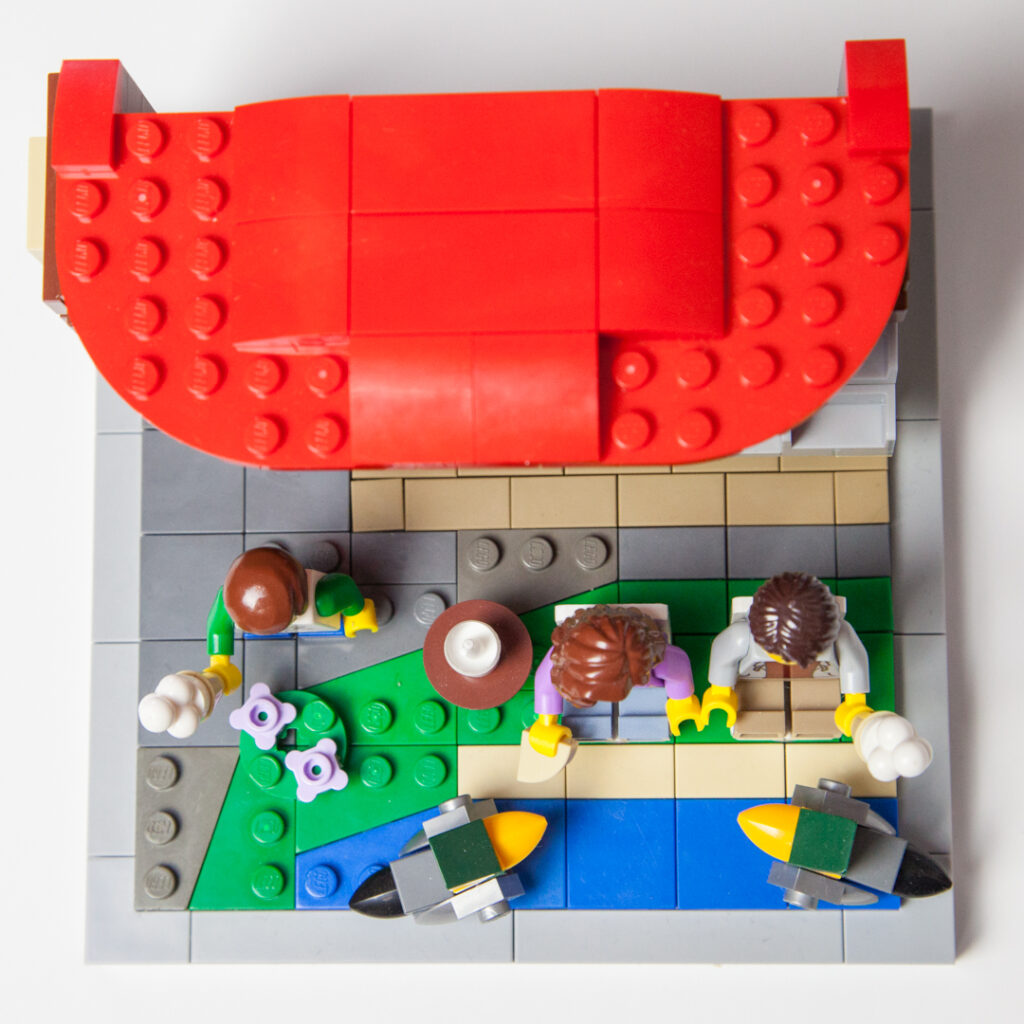 About the design
You can read more about the design of this project in the Not Licked Yet design post.
And the next time you find yourself in Fish Creek during the summer, you just have to check this place out for yourselves and see how well we did with this one.