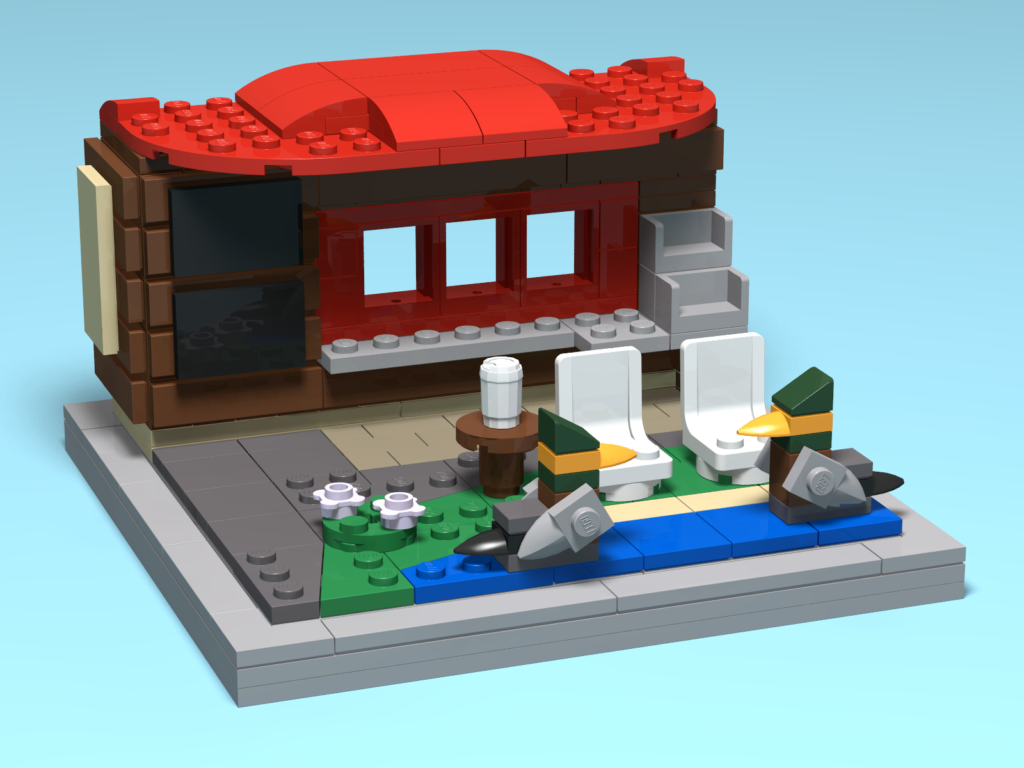 Another Fish Creek favorite, our custom Lego design of the Not Licked Yet ice cream shop.
About the design
The idea to do this design was from this photo we took on a summer visit to Not Licked Yet. Ice cream on a summer afternoon in Door County near a quaint stream in Fish Creek. What could be better?
The fun memories we wanted to relive in this design was sitting in their big, white chairs and watching the ducks swim in the water. With that in mind, we wanted to incorporate a little part of the stream and the chairs. And that was on top of the actual ice cream serving windows as well.
The ducks were a fun design element. We looked at a few other examples for the size we were looking for. In the end, we combined the best of what we found for our own little creation.
This was also the first building we tried using the wood panel design on the exterior walls. We saw something similar on the Old Fishing Store Lego set, and just had to try it for ourselves.
Project status: Completed
Our Not Licked Yet ice cream shop has been completed and you can check out the photos in the Not Licked Yet project post.
As with our other projects, the addition of our Lego family minifigures to this design really brings it to life. Just like that memories we have of enjoying ice cream in Fish Creek.