Completed – On Deck Outlet Store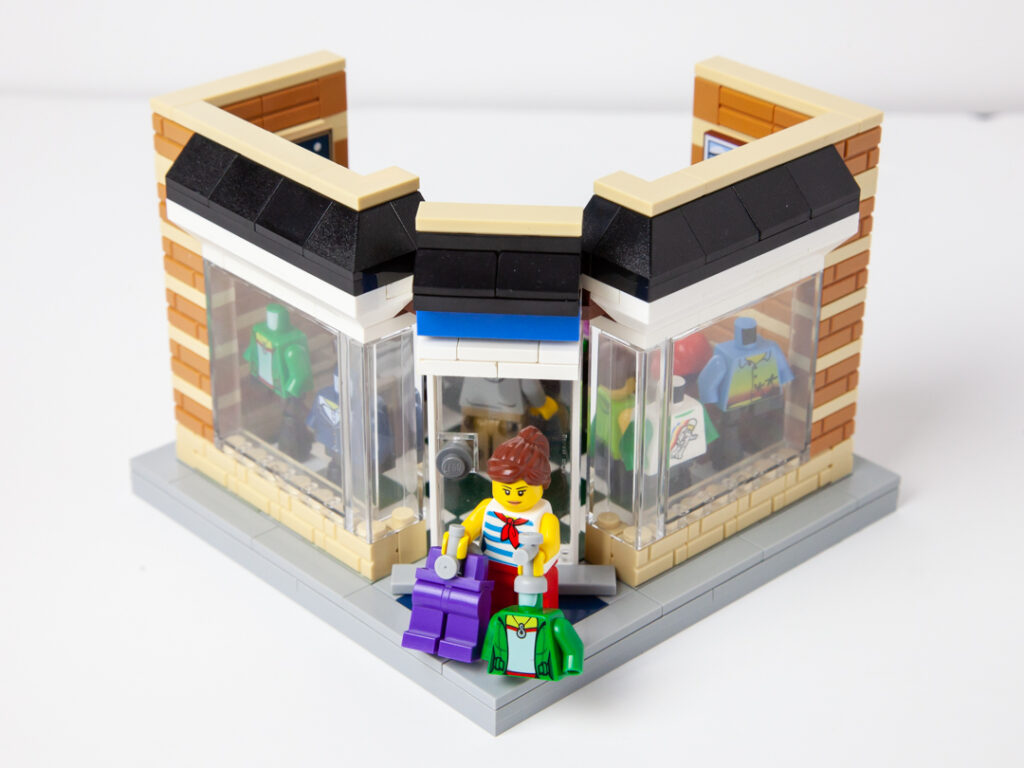 The Lego version of Mama's favorite Door County shopping spot, the On Deck Outlet Store in Sturgeon Bay.
The completed project
For the On Deck Outlet Store, we knew we really wanted to make a corner store. There were a few more technical challenges with this project than some of the ones before it, though. The idea of having windows on two sides was going to be well worth it. So we did our best.
The first challenge was the angled door. It was one thing getting to connect to the floor itself and try to fill the gaps between the adjacent walls. Next it was trying to attach it to the upper frame and keep it stable. Well, it's connected to the top frame and that's about it.
From there, we toyed with different approaches for the window displays. We knew we wanted to showcase two "shirts" in each window, so that was okay. Trying to fit it into the space we had was the challenging part. But we feel like we made it work.
The challenge was trying to figure out how to fill out the store itself. When we did the design, we didn't know what we could fit. But after we had the walls in place, it was fun to decorate with a few displays.  We couldn't be happier with how it came out.
Photos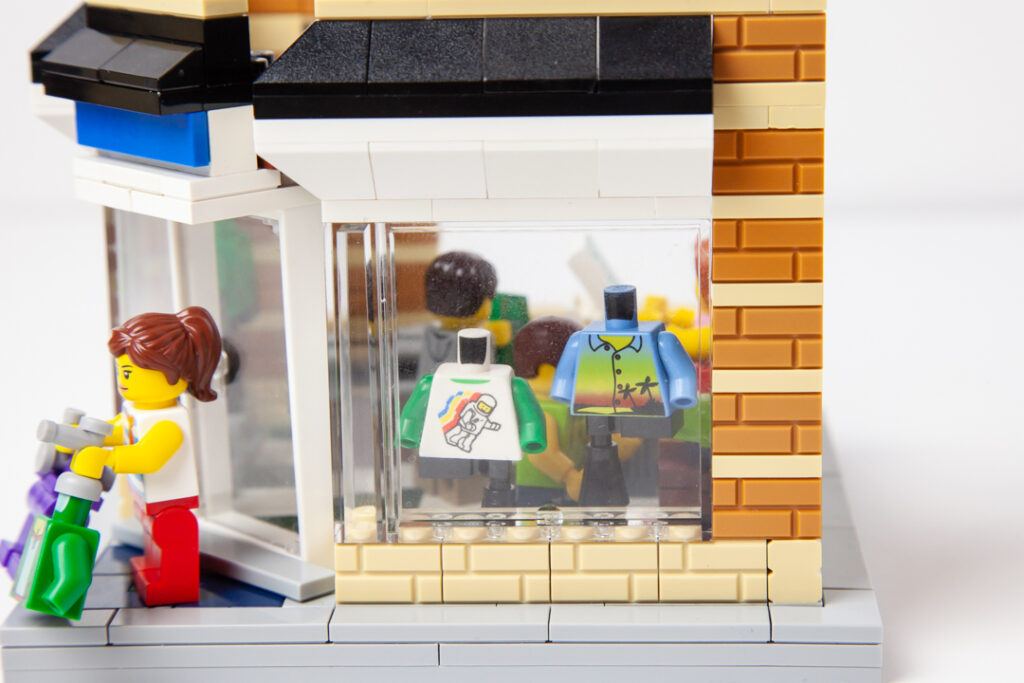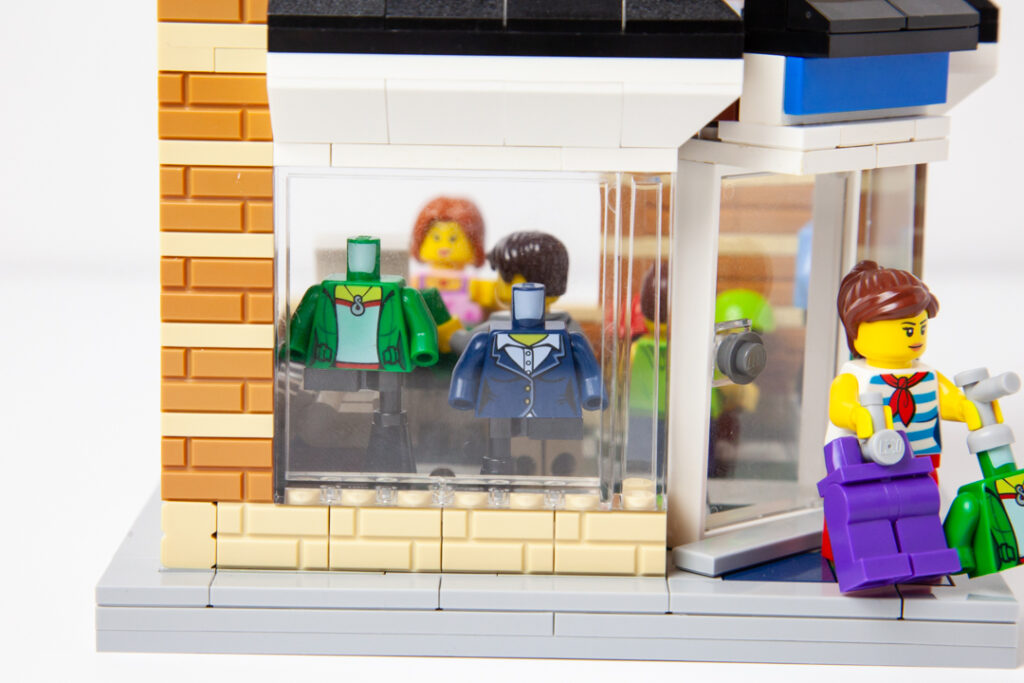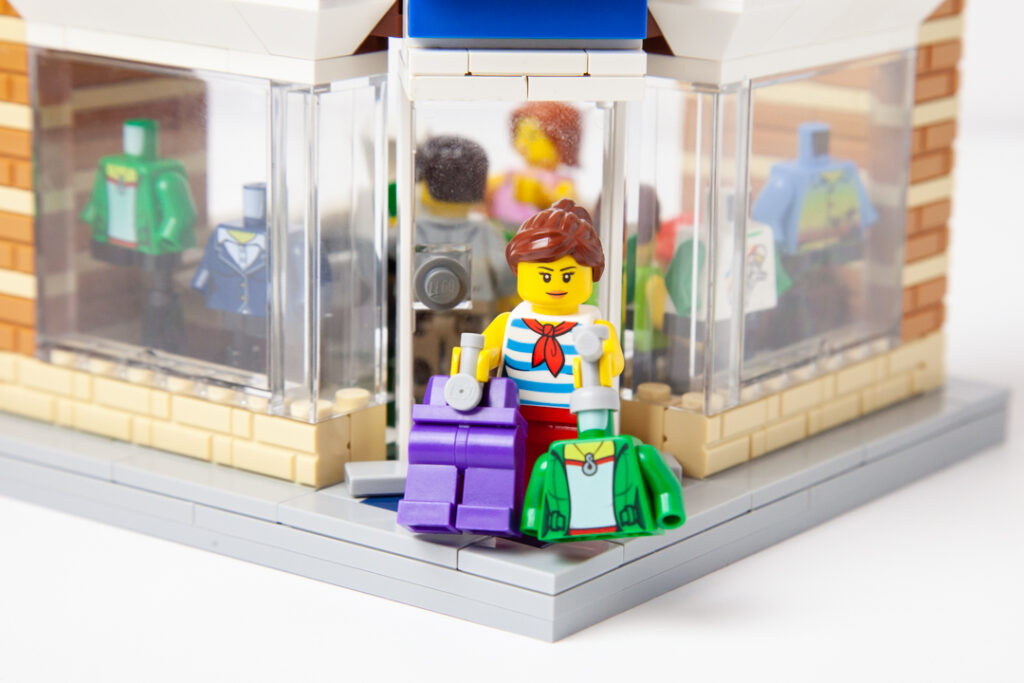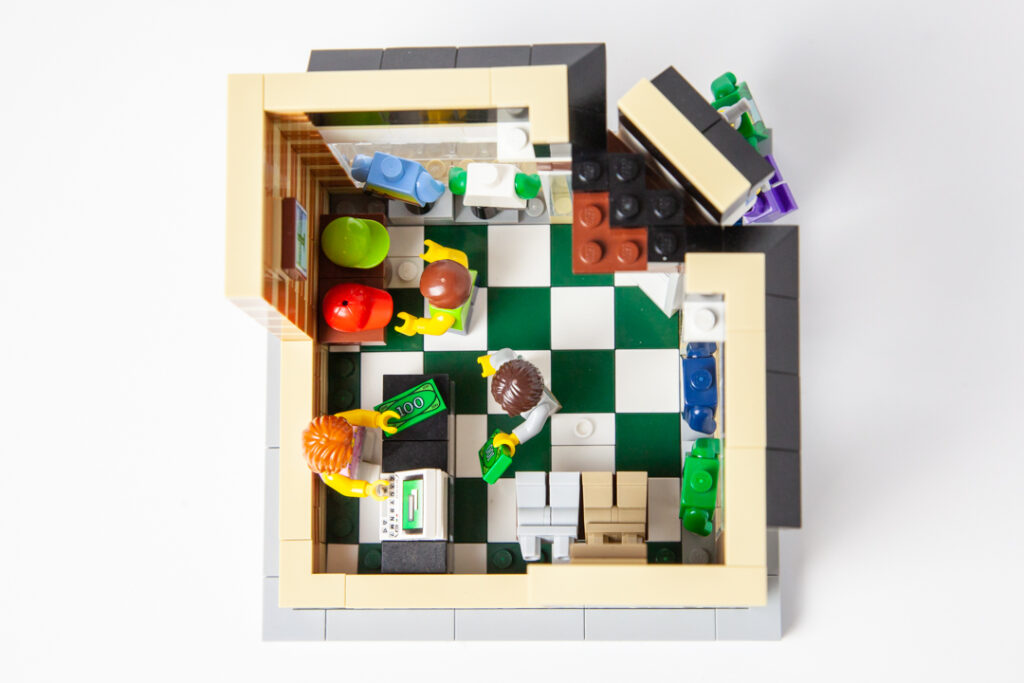 About the design
You can learn more about this design in the On Deck Outlet Store design post.
Happy shopping!