Design – On Deck Outlet Store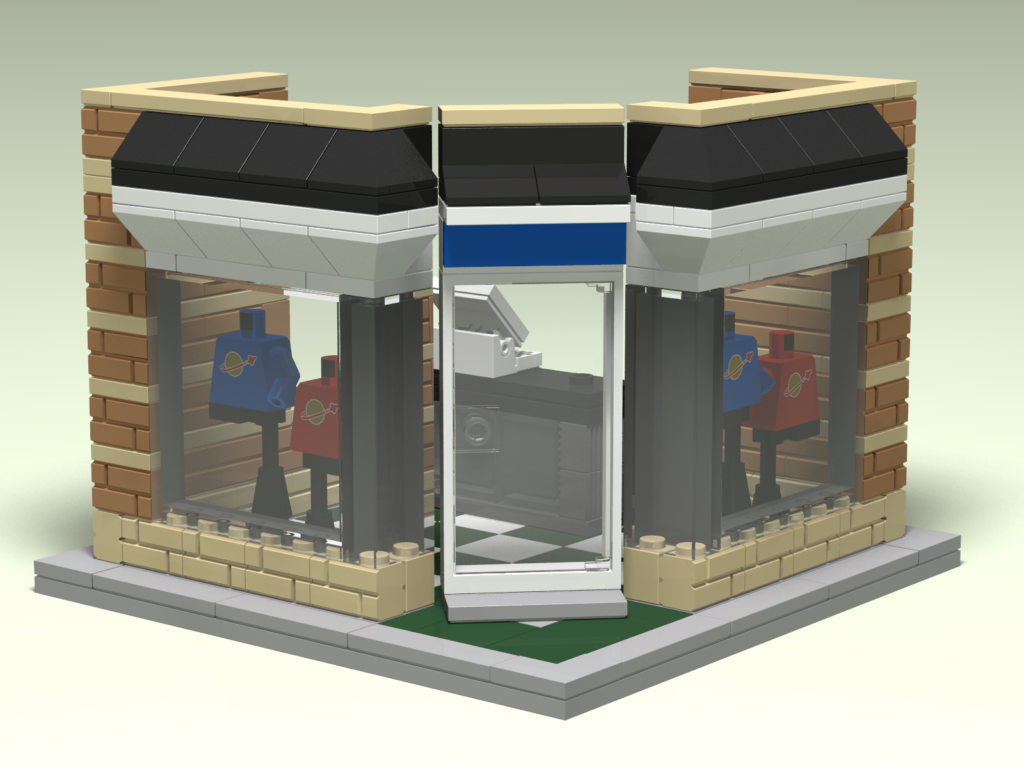 Our shopping trips in Door County are never complete without a stop at the On Deck Outlet store in Sturgeon Bay.
About the design
We already featured Christian's favorite shopping stop, so it's only fair that we feature Mama's favorite, too. On Deck Clothing is a Door County favorite that many shoppers will recognize. And when they opened an outlet store in Sturgeon Bay near our regular resort, Lego Mama was thrilled.
From a design perspective, we really wanted to do a corner store for this. While not the easiest to pull off, we went with a first attempt in this design. Fortunately, we worked out a final solution once we started building.
The next big feature was the storefront windows. Being able to include two full sized window panels on each side of the door was fun. The brick pattern and the awnings above the storefront windows were inspired by photos of the actual building.
Lastly, we left the back of the store open to allow us access to decorate and interact with our minifigures more easily. Here's a look: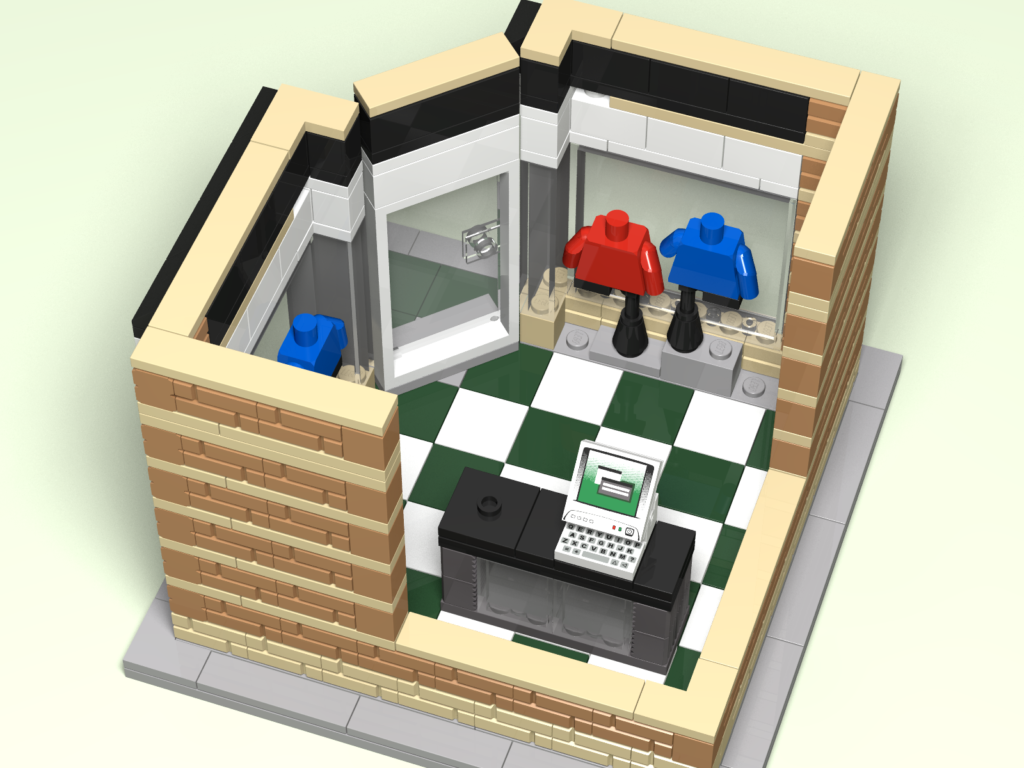 We didn't spend a lot of time trying to decorate the interior in this design. But as we started working on the project itself, we had a lot of fun building out the store.
Project status: Completed
This was another project we recently completed. You can find the photos in our On Deck Outlet Store project post.
If you like shopping in Door County or are a fan of On Deck stores, we think you'll smile when you see our finished On Deck Outlet store.