Completed – Outdoor Ice Rink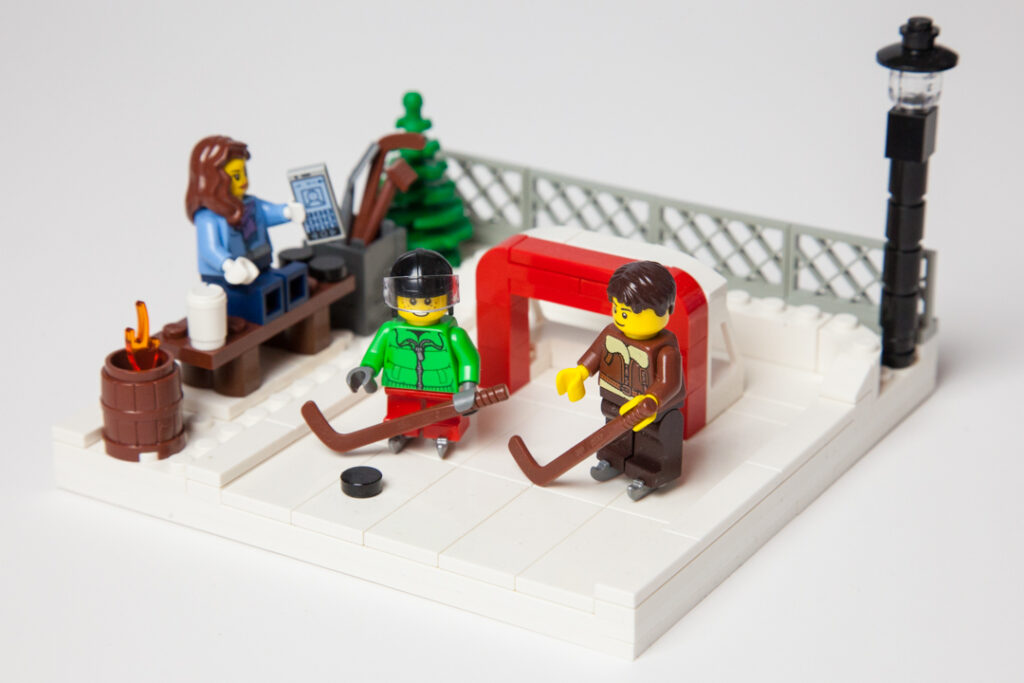 Papa's favorite winter Door County tradition comes to like in our outdoor ice rink Lego project.
The completed project
Hockey fans Papa and Christian had already built a full sized Lego outdoor rink, complete with boards, Zamboni, and scoreboard. So when the idea of doing another mini version with a Door County theme came up, we already had a head start.
The inspiration for this came from our times skating at the Theresa K. Hilander Community Ice Rink in Sister Bay. They have a very great setup, with two outdoor skating areas and a warming house with concessions. They also have a fire pit on the side, too, for the spectators to stay warm.
One of the really fun things about this project was the minifigures. Christian's winter outfit came from the official 2016 Lego City Advent calendar. Mama's came from a store Papa found on BrickLink, and I believe we made Papa's outfit at the Lego Store.
One of the other details that was neat to add was the fire barrel, as a mini version of the fire pit I mentioned earlier. That and the hot coffee will help keep Mama warm while she's watching the boys play. And speaking of Mama, she also have her smartphone out so she can capture all the action to share online.
Photos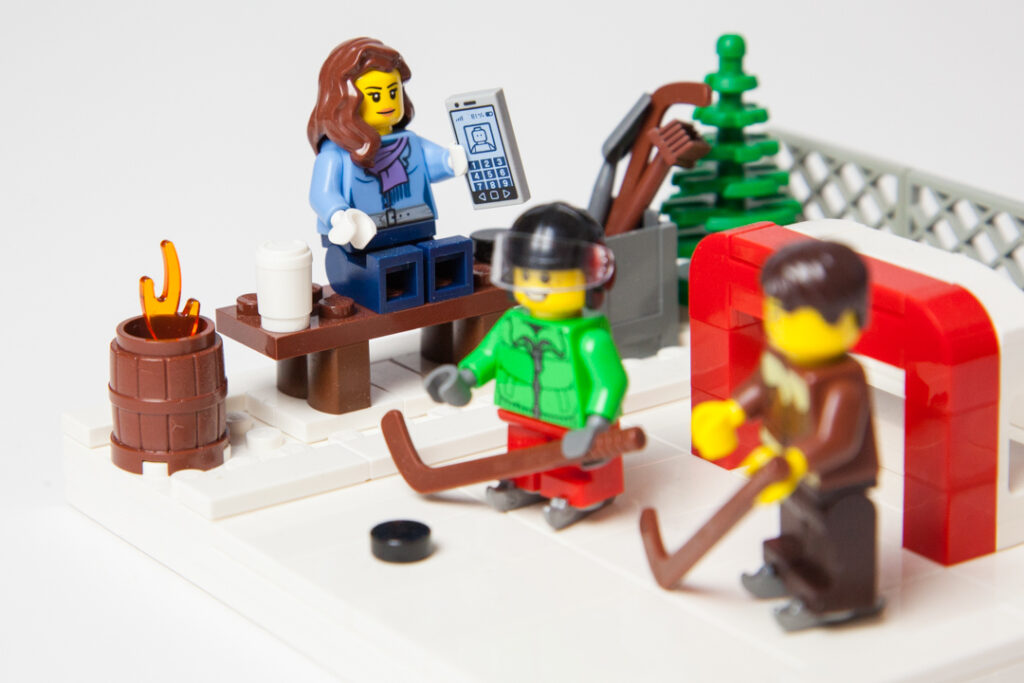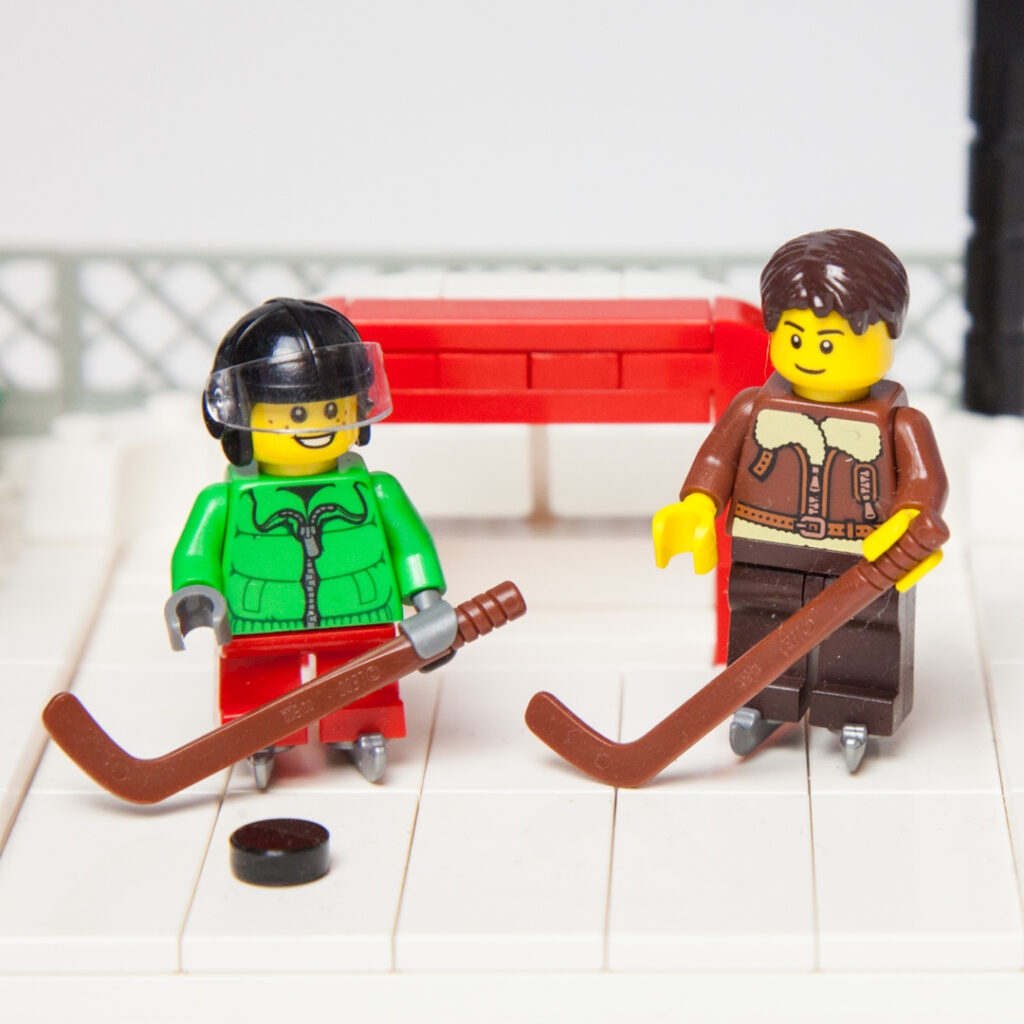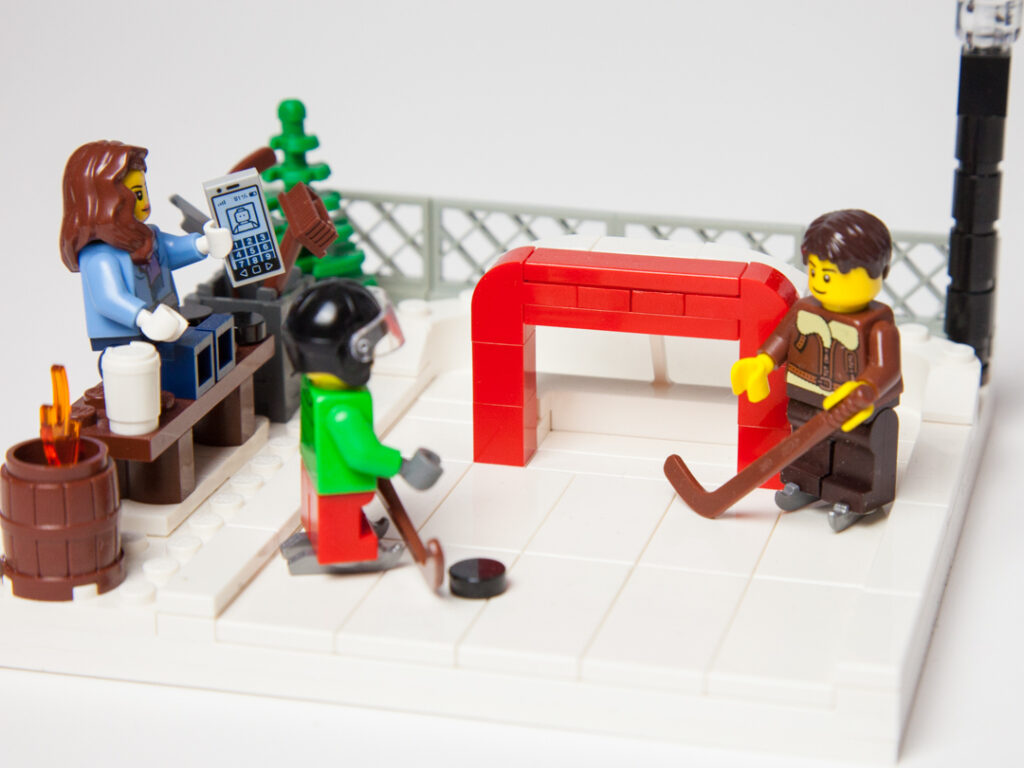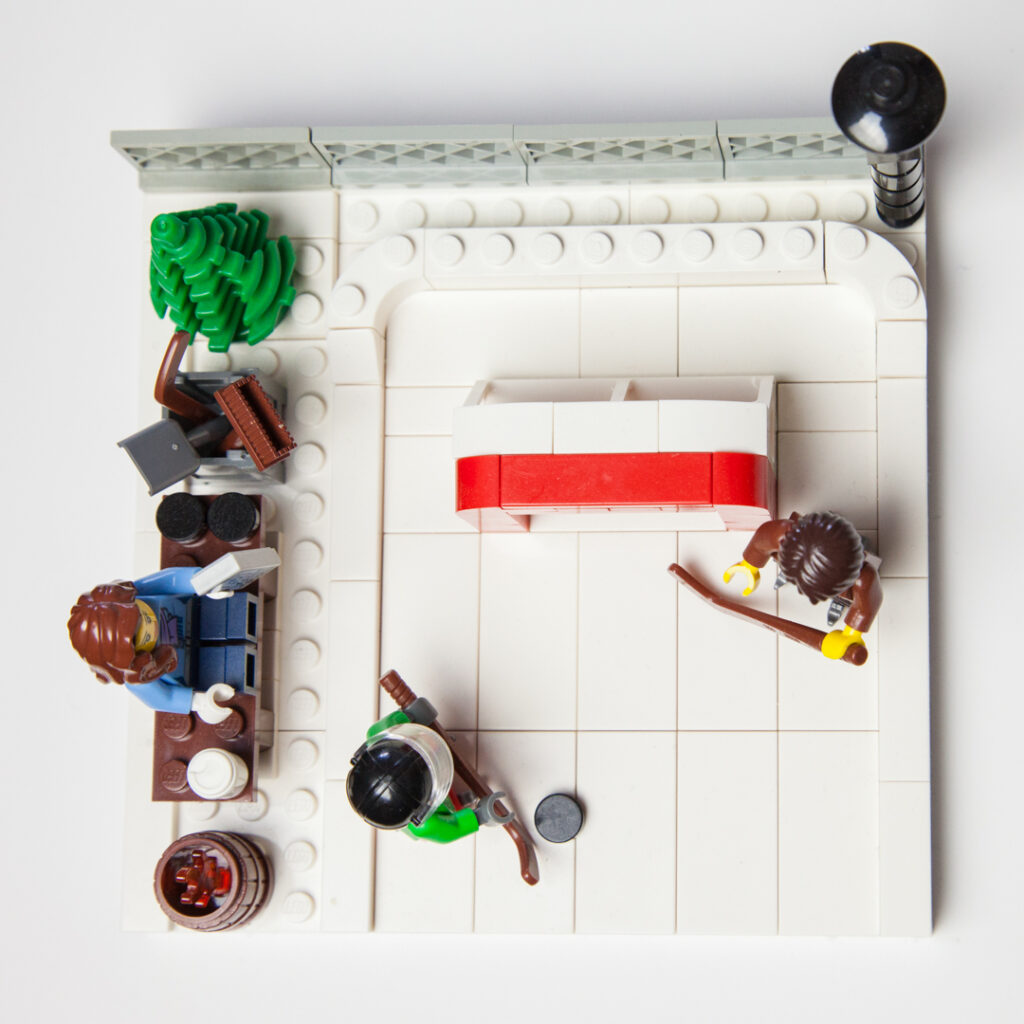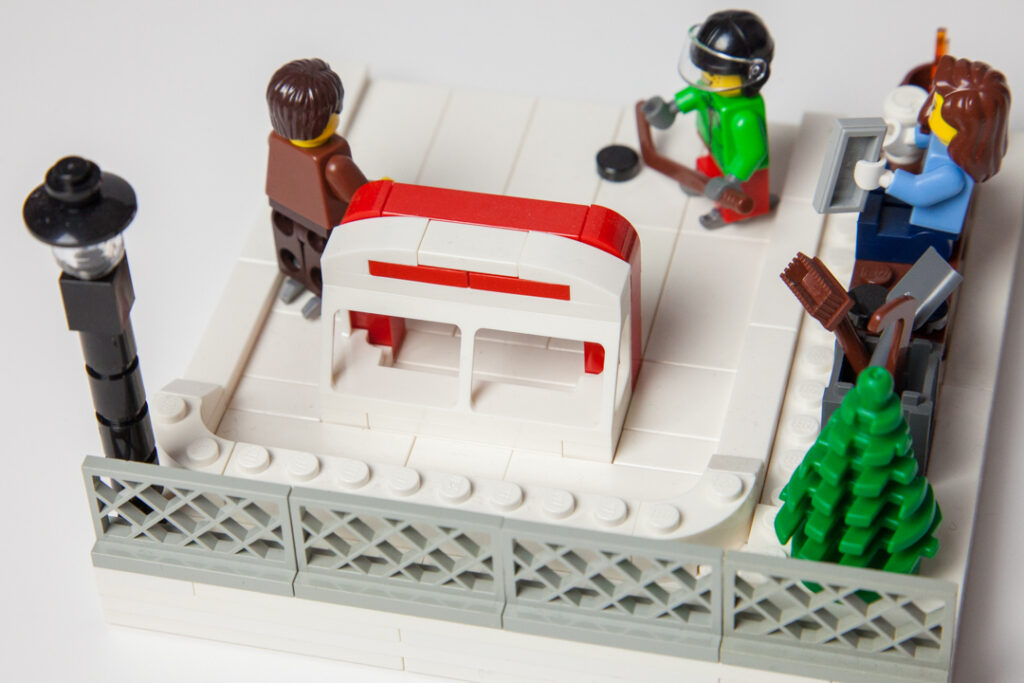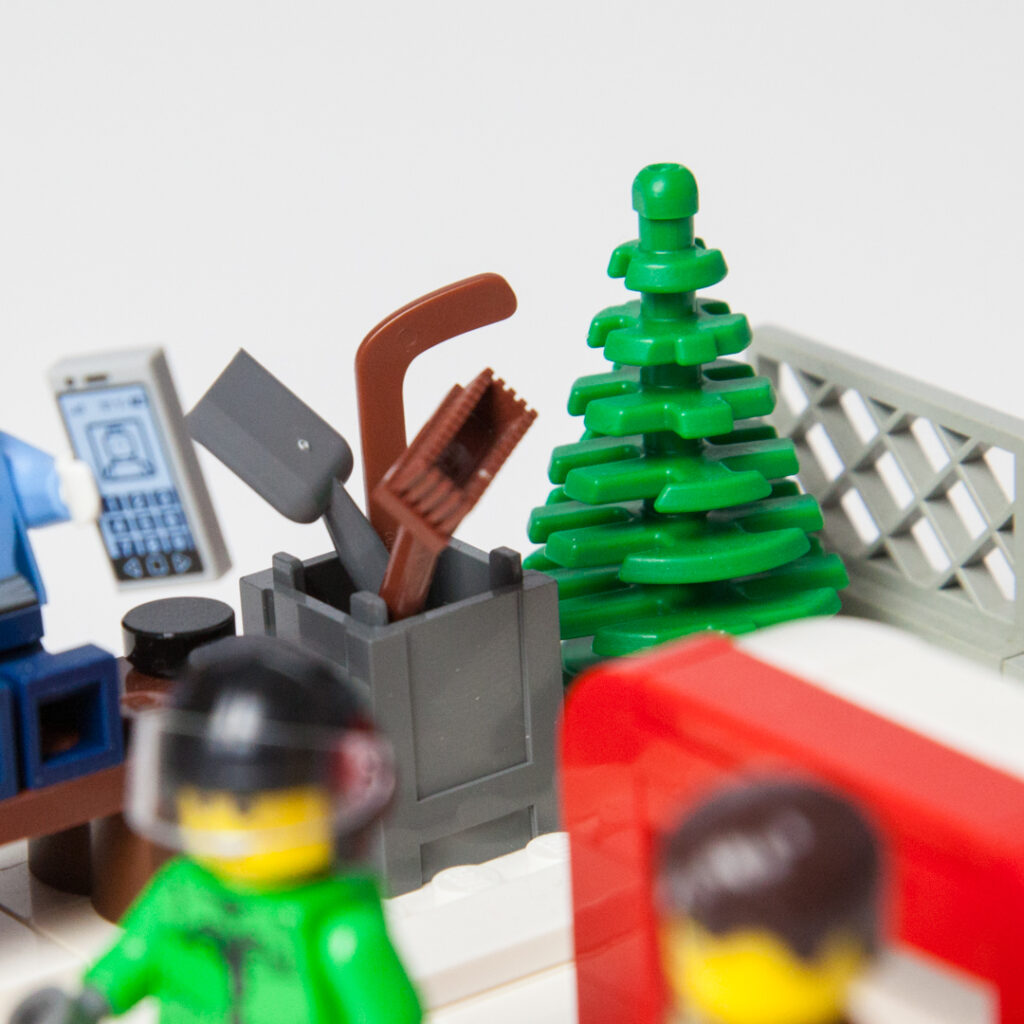 About the design
This was a really fun project for Papa. Even before we added the minifigures, it looked like it was going to be a very neat little display.
You can read about the original design and render in the Outdoor Ice Rink design post.