Design – Outdoor Ice Rink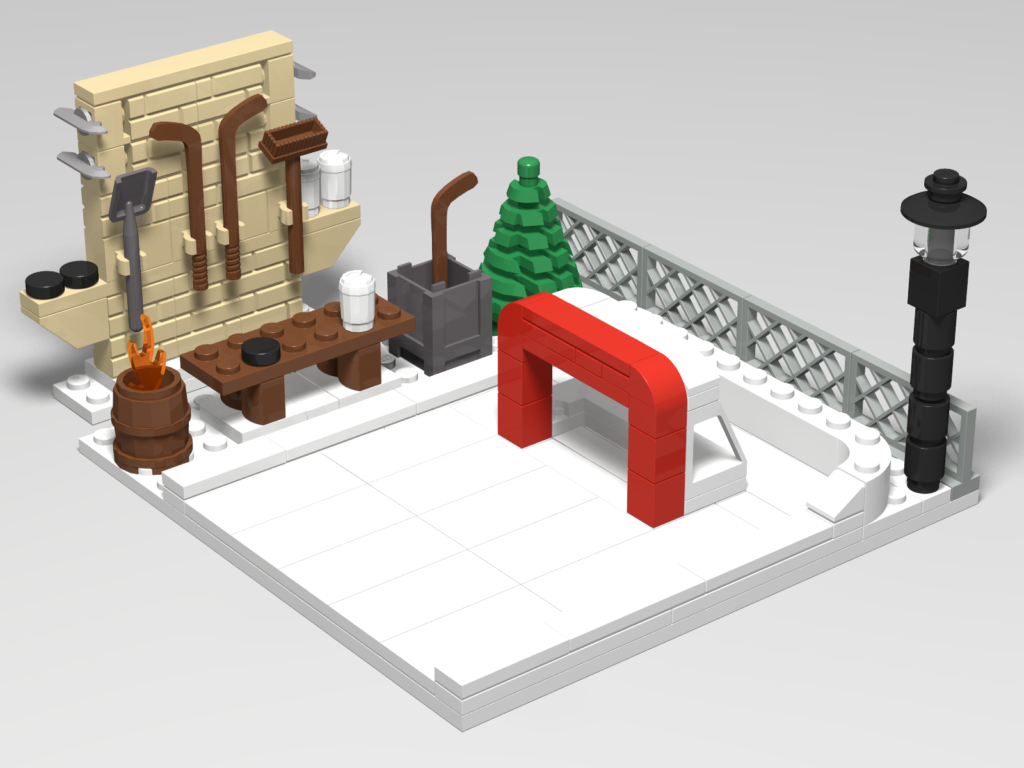 From one of Papa's favorite summertime traditions to his absolute favorite winter tradition: skating with Christian at one of Door County's outdoor ice rinks.
About the design
In recent years, our family has been joining Mama's family's tradition of spending New Years in Door County.  While we're up there, Papa and Christian like to grab their skates and sticks and head to the ice rink.
This ice rink was inspired by the outdoor rink in Sister Bay, including a little fire barrel to mimic their fire pit and a nice little tree as well.  The net itself was taken from another non-Door County design that Papa and Christian worked on together. That project was a full sized hockey rink with boards, lines, two nets, a scoreboard, and even a Zamboni.  But that's for another time.
Project Status: Completed
This project has been completed, and you can see all the photos in the Outdoor Ice Rink project post.
While we did end up building that extra accessories stand in the render, it's a little hard to keep with the rest of the project.
Lastly, we picked up some ice skates and brown hockey sticks from a store on BrickLink. We even have winter minifigures for the colder temps at the rink.  Mama has a nice winter outfit and a warm coffee drink while she watches from the bench. In addition, she also has a smartphone in hand to take photos and video.