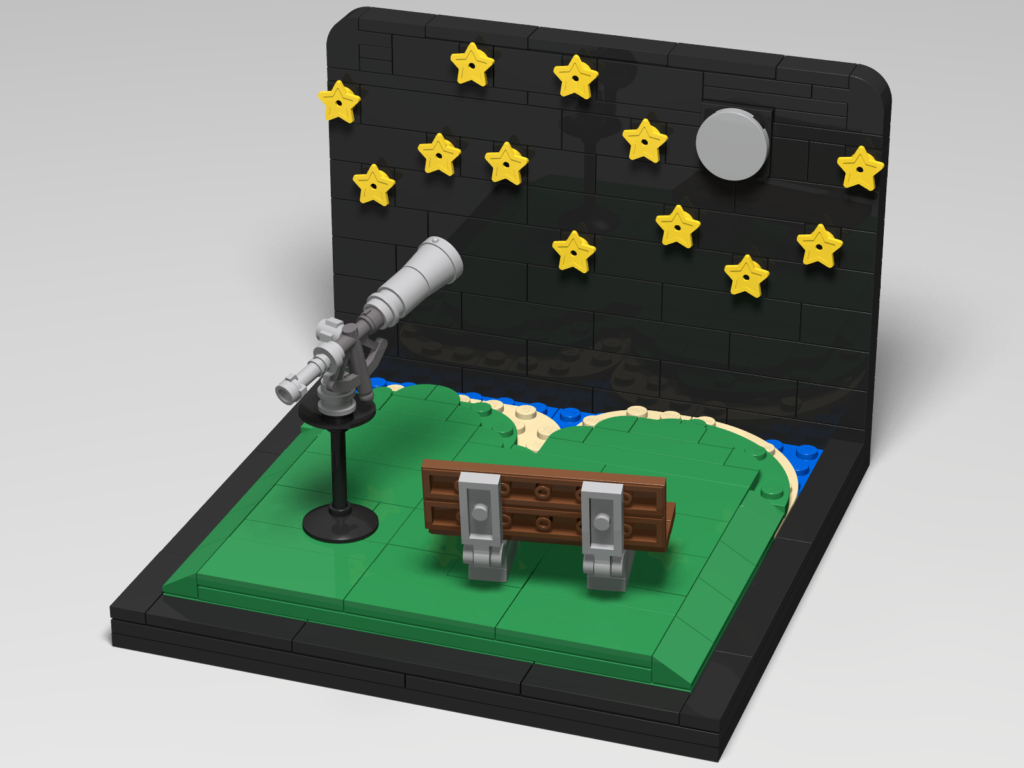 A project inspired by one of Papa's favorites summertime Door County traditions, stargazing during the August meteor shower.
About the design
Every summer, we do our best to time our summer DC trip for mid-August, to be up north for the Perseids meteor shower. Papa and Christian setup their cameras with timers on tripods, and take out the telescope to watch the stars while Mama enjoys the peace at quiet back at the resort.
We have scoped out a few spots over the years, but this one is roughly based on the nights we spent at the Egg Harbor Marina looking up at the night sky.
The telescope design in this project was taken from the official Research Institute set, and those star pieces were ordered on BrickLink and originate from the different Friends sets out there.
Project Status: Completed
This is another one of our completed projects as well. In addition to the original design here, we added a little stool for Christian to stand on to reach the telescope, and Papa is sporting a pair of binoculars to enjoy the view at the same time.
You can see the photos of our completed project in the Completed Stargazing project post.