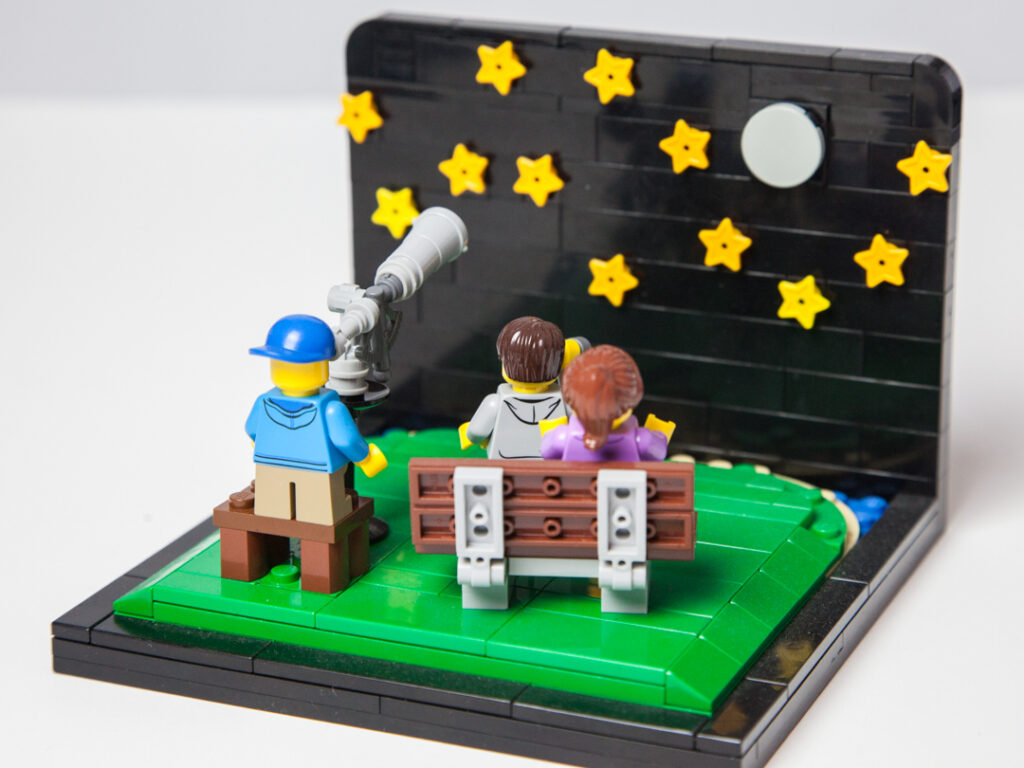 A clear, starry night in Door County is always the perfect way to end an already great day.
The completed project
Another one of our early designs, this custom stargazing Lego project takes us back to the wonderful August nights under the stars and watching for meteors during the annual Perseids meteor showers.
The inspiration for this design was our nights setup with our cameras and telescope at the Egg Harbor Marina. The marina is one of our favorite spots in Egg Harbor. We'll have a picnic lunch during the day, and enjoy a famous Door County sunset in the evening.
The backdrop for this project was also inspired by a non-Door County project that Papa did for displaying his collection of classic Lego spacemen minifigures. We used stars from the Lego Friends series, and included a nice full moon for this display.
While Christian gets to stand on a stool to help him reach the telescope, Papa gets to scan the skies with his celestial binoculars. And, not to be left out, Mama gets to take in the entire view from a comfy bench.
Photos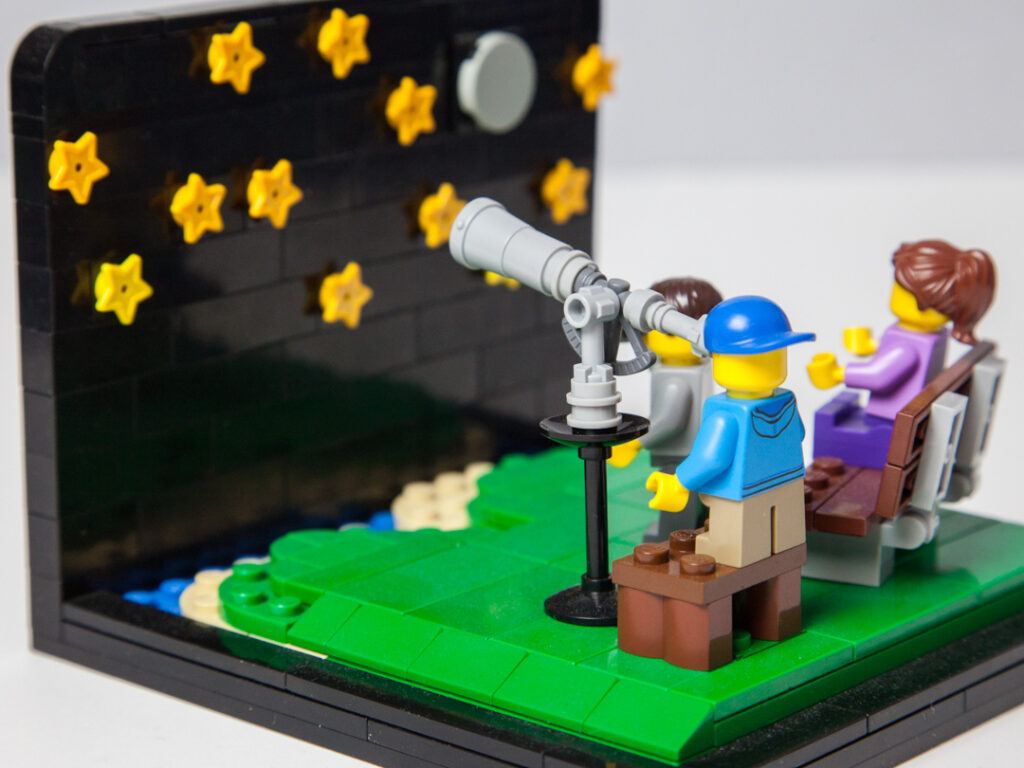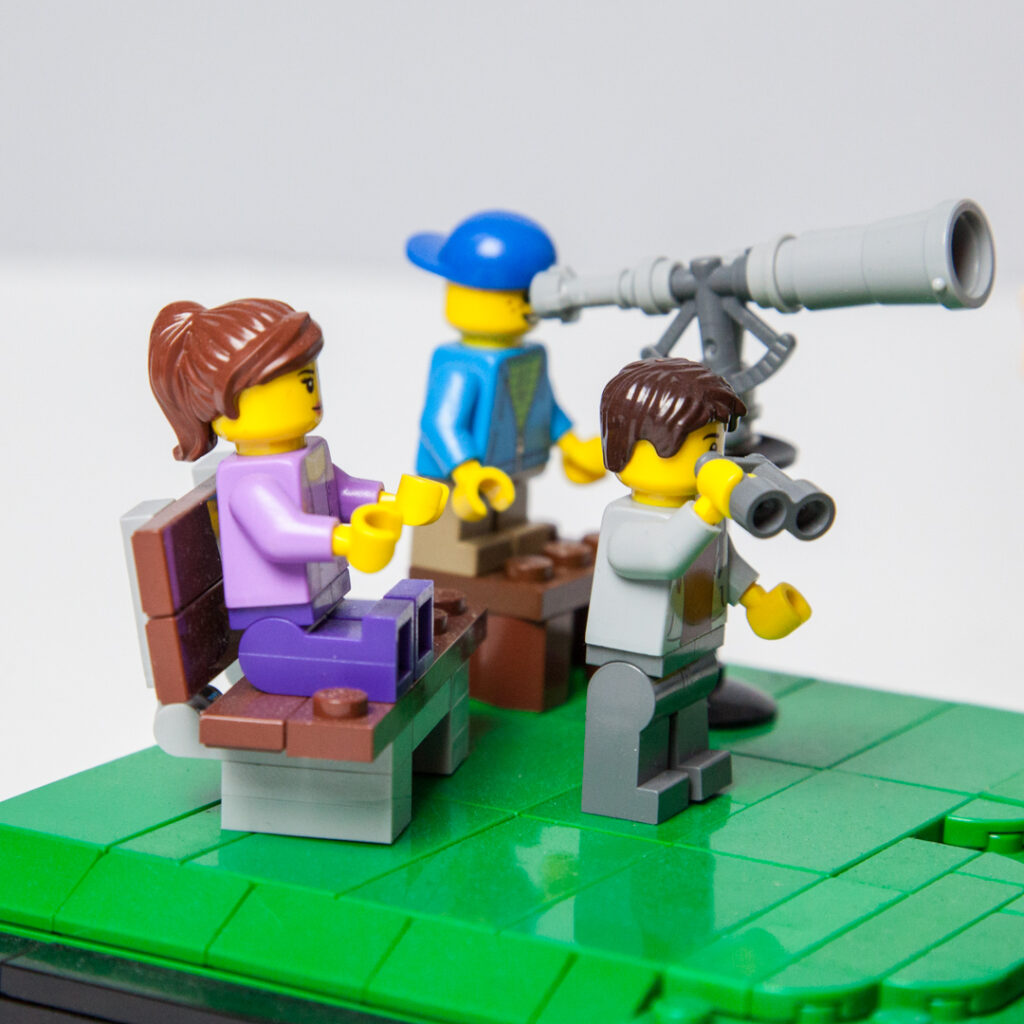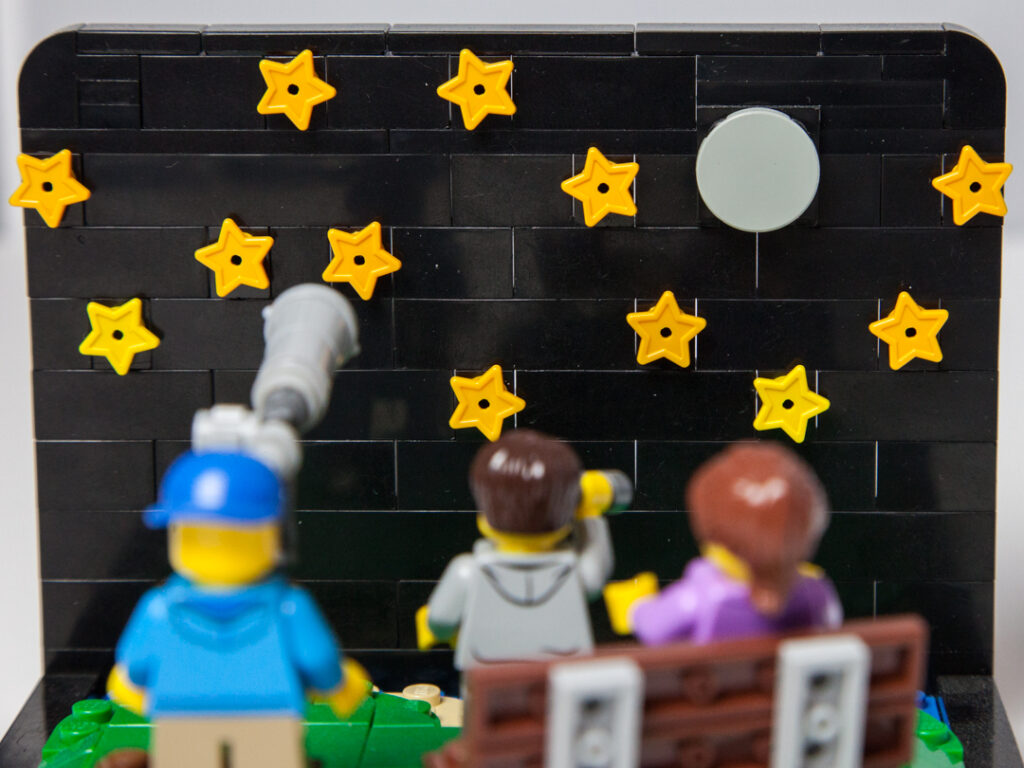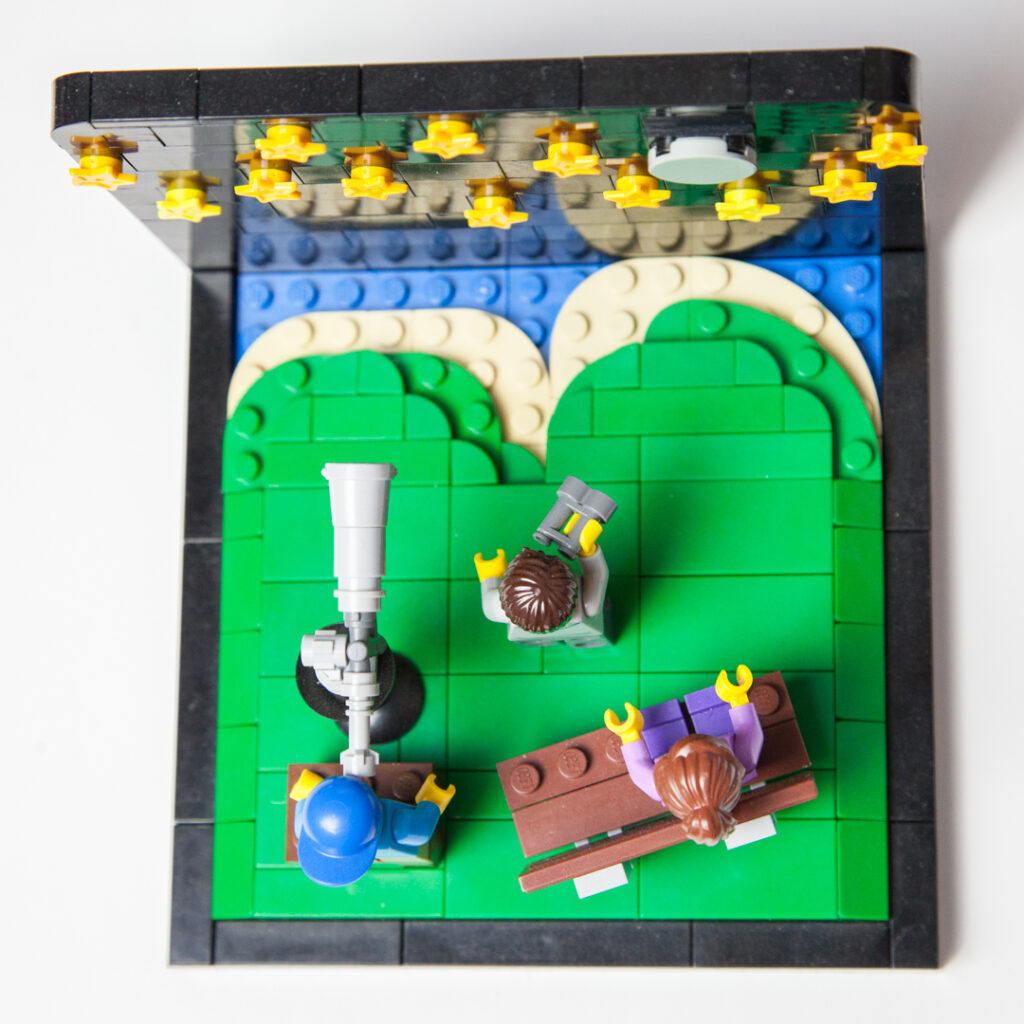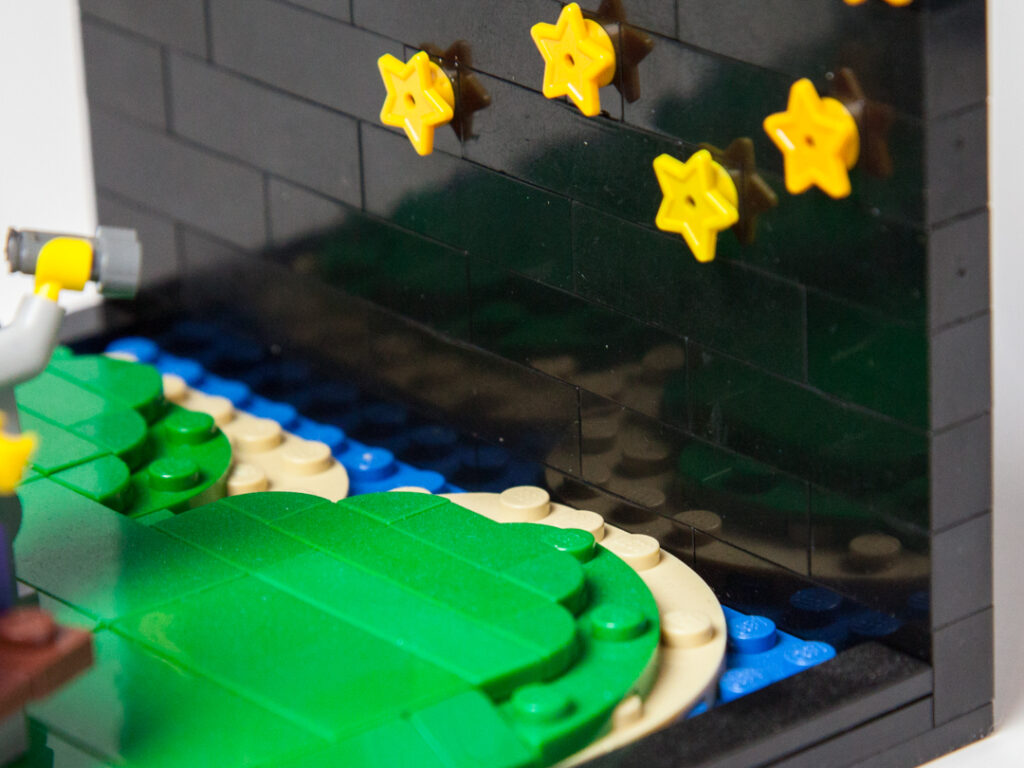 About the design
You can find out more about the original design and render for this project in the Stargazing Design post.
It may feel like a fairly simple design aside from the starry background, but the memories it brings back and future memories it represents is very special to us.