Completed – Sister Bay Bowl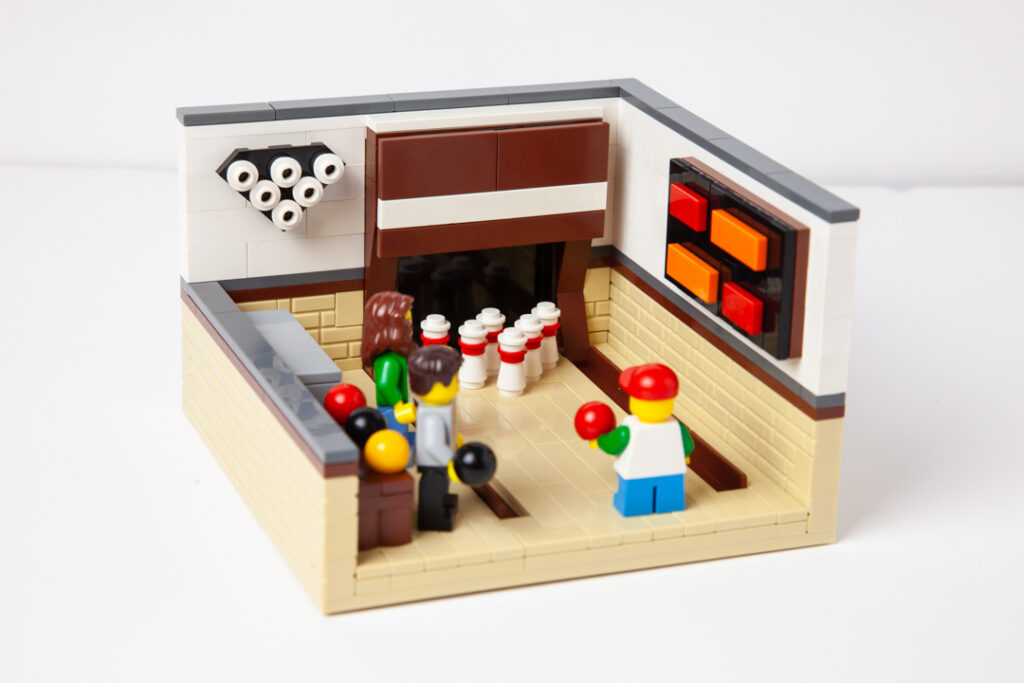 Our Lego version of the iconic and very well-known Sister Bay Bowl in Door County.
The completed project
When we came up with the idea for this project, we knew there was plenty of fun in store. And when the finished project came together, we knew we were right.
There were a lot of fun elements in this project that we tried to match to the actual bowling alley. The pattern of the walls and the color scheme of the alley itself was inspired by the real thing. We wanted someone that was familiar with Sister Bay Bowl to be able to recognize it right away.
Aside from not having room for 10 pins and having to settle for 6, there isn't much else we wanted to add to this one. It would be nice to have had room for a small table or a ball rack next to the lane itself. However, keeping the design simple and in the scale that we have, this works well for us.
And of course, adding our Lego family minifigures to the scene really brings it all to life.
Photos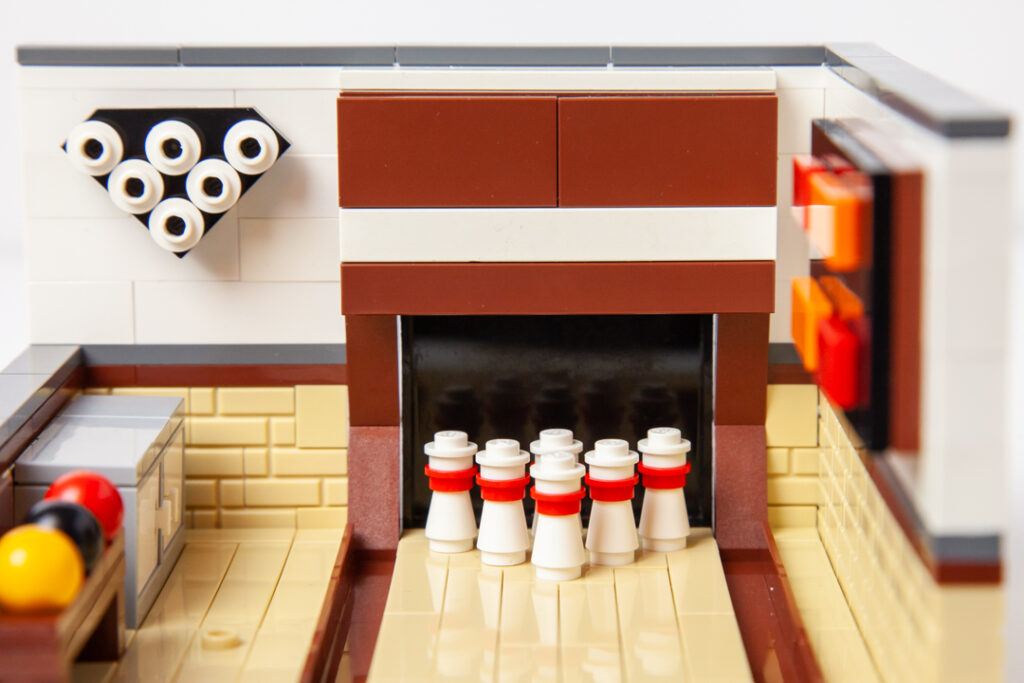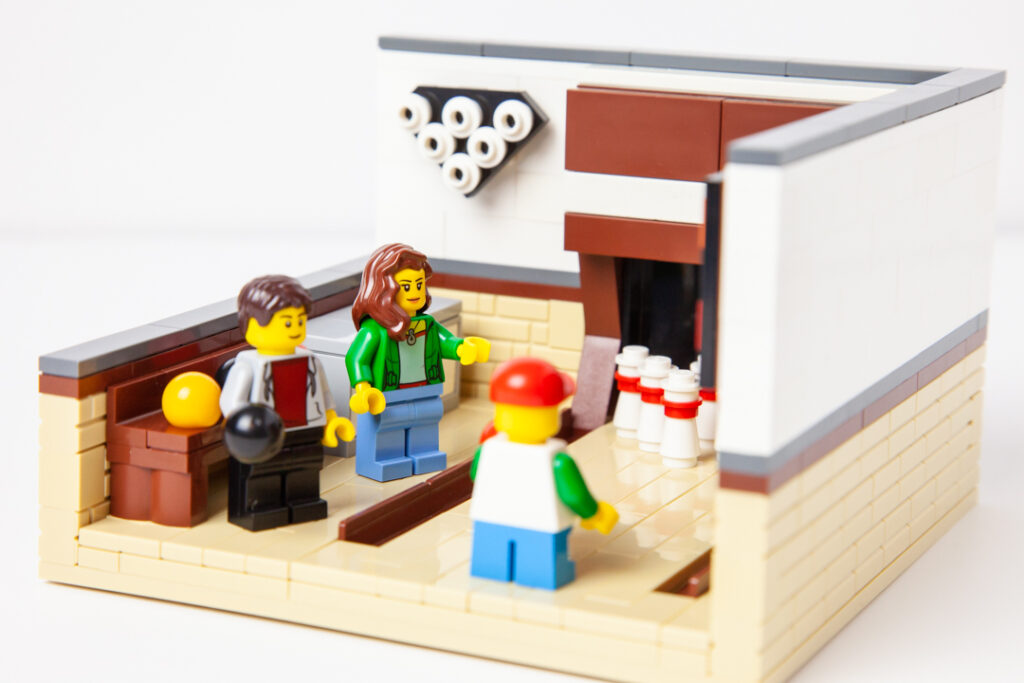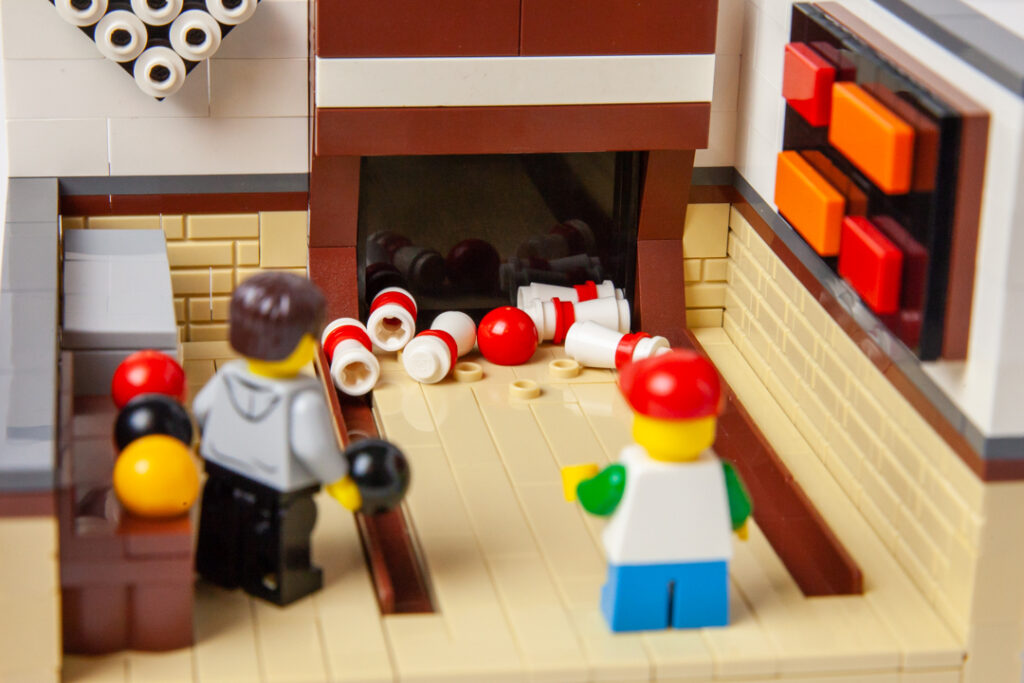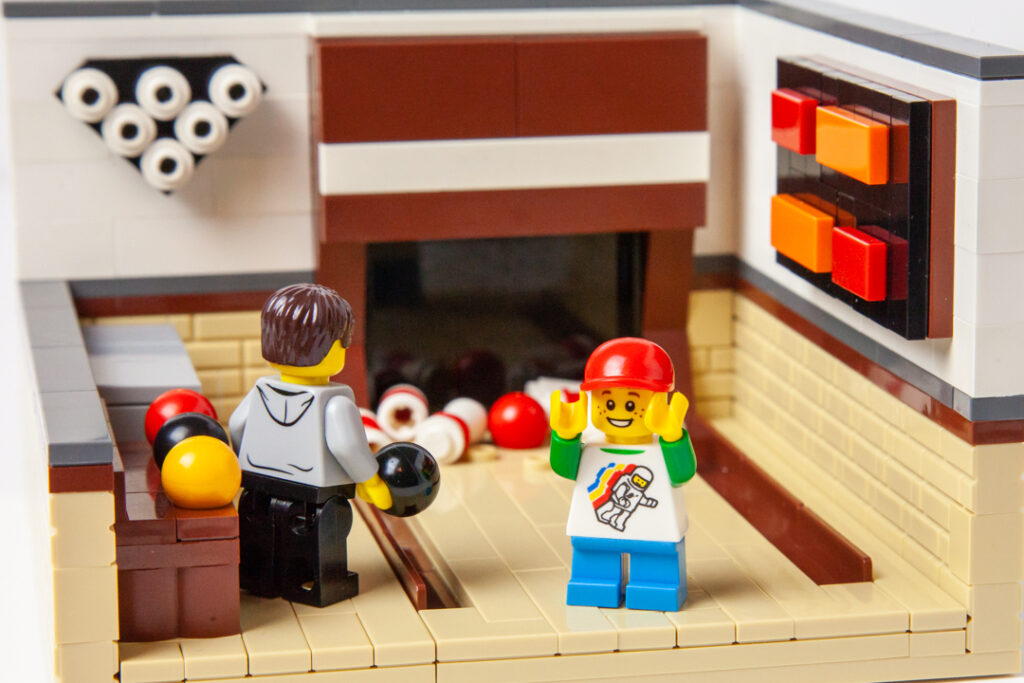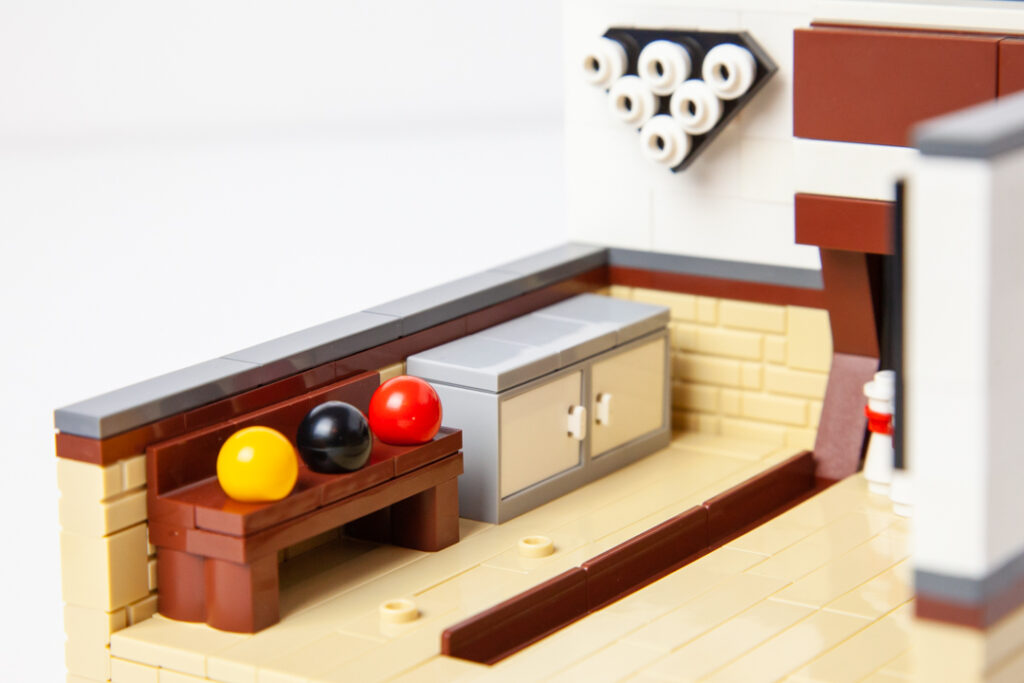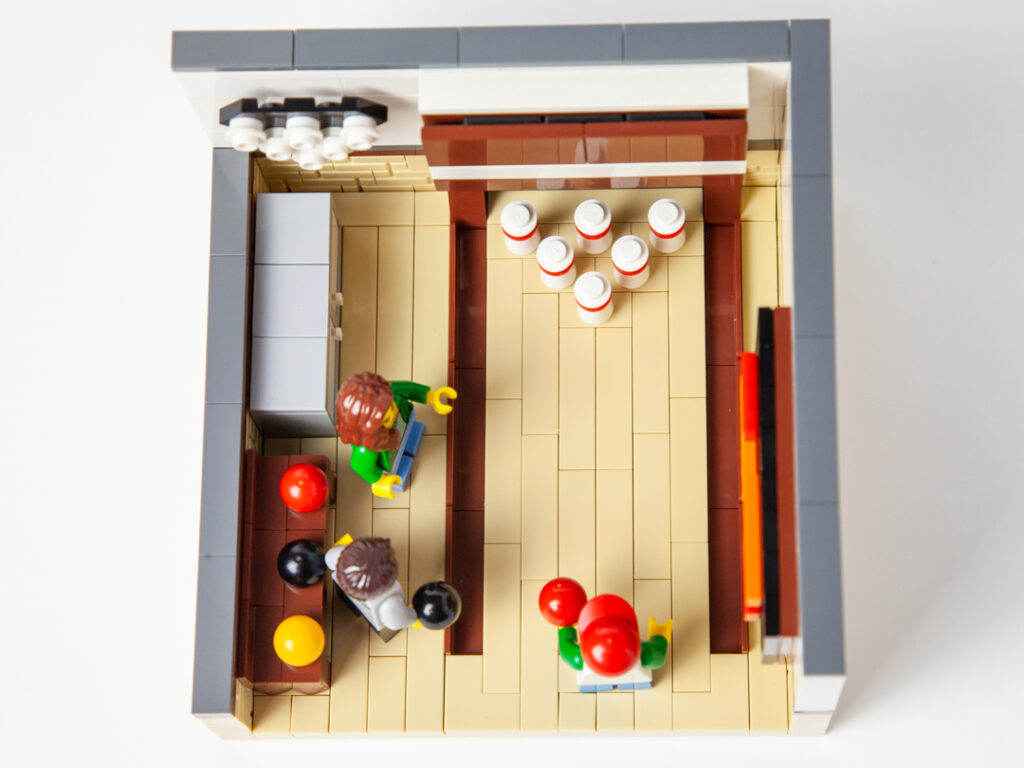 About the design
You can read more about the design for this project in the Sister Bay Bowl design post.