Completed – Skyway Drive-in Theatre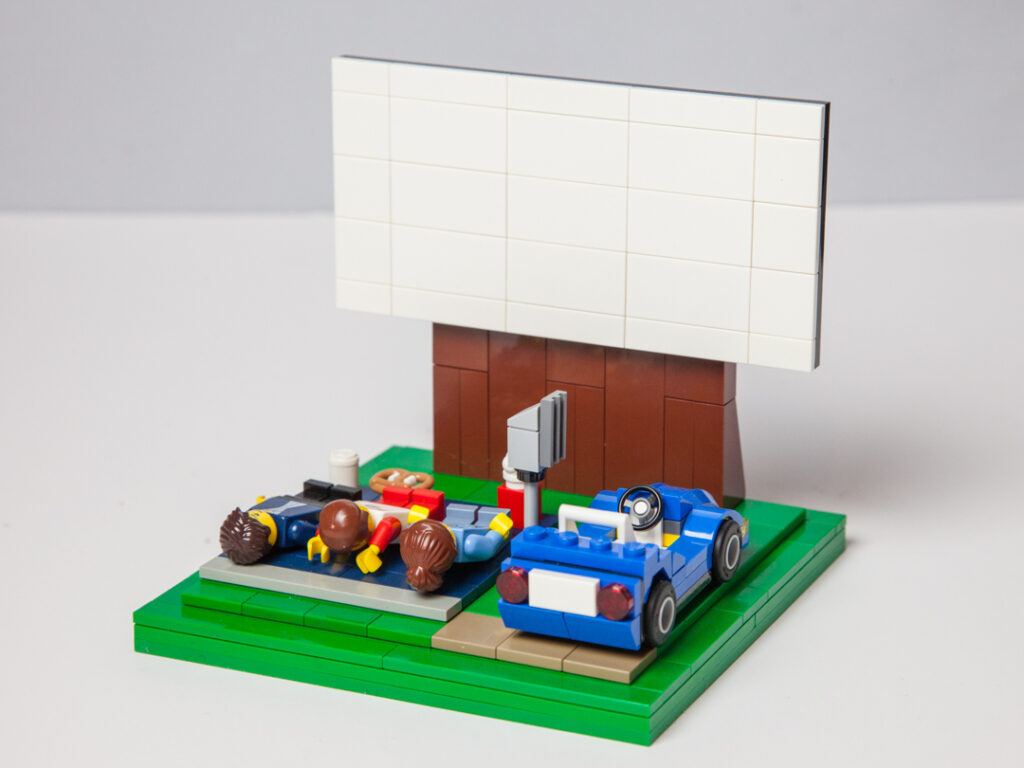 The Skyway Drive-in Theatre in Fish Creek, rebuilt as a custom Lego project.
The completed project
Sitting outside on a nice summer night in Door County, sounds great, right? Now, imagine doing that and watching a movie at the drive-in theatre. That's another one of our fond Door County memories and the reason we wanted to include the Skyway Drive-in Theatre on our project list.
This was another fun project for us to build because it was simple, yet still had some fun elements to it. The screen is the big eye catcher here, obviously. But even with that, we tried to incorporate some depth and some slopes to give it a more realistic feel.
The next aspect was the car, which is in line with Lego Mama's blue Pontiac in real life. In our original design, Papa made a valiant effort to design a car from scratch. But alas, that's not his forte. So, we ended up landing on the Sports Car Polybag model instead.
The last part was to incorporate our Lego family. We wanted to be able to enjoy the movie as a group, and include a few of our favorite snacks as well. Our sleeping bag setup had to be made a little wider to accommodate all of us, but that was okay.
And while Lego Mama and Papa wore something a little more warmer for the cool summer air, Christian wanted to wear his pajamas in case he wanted to sleep in the car ride back to the resort.
Photos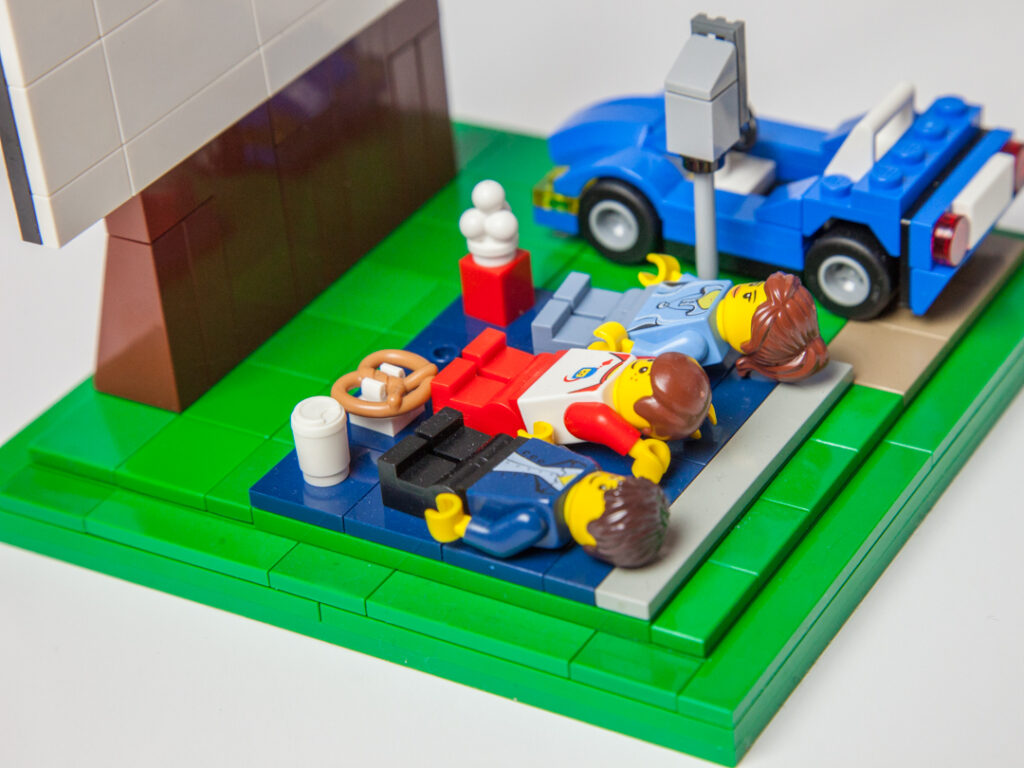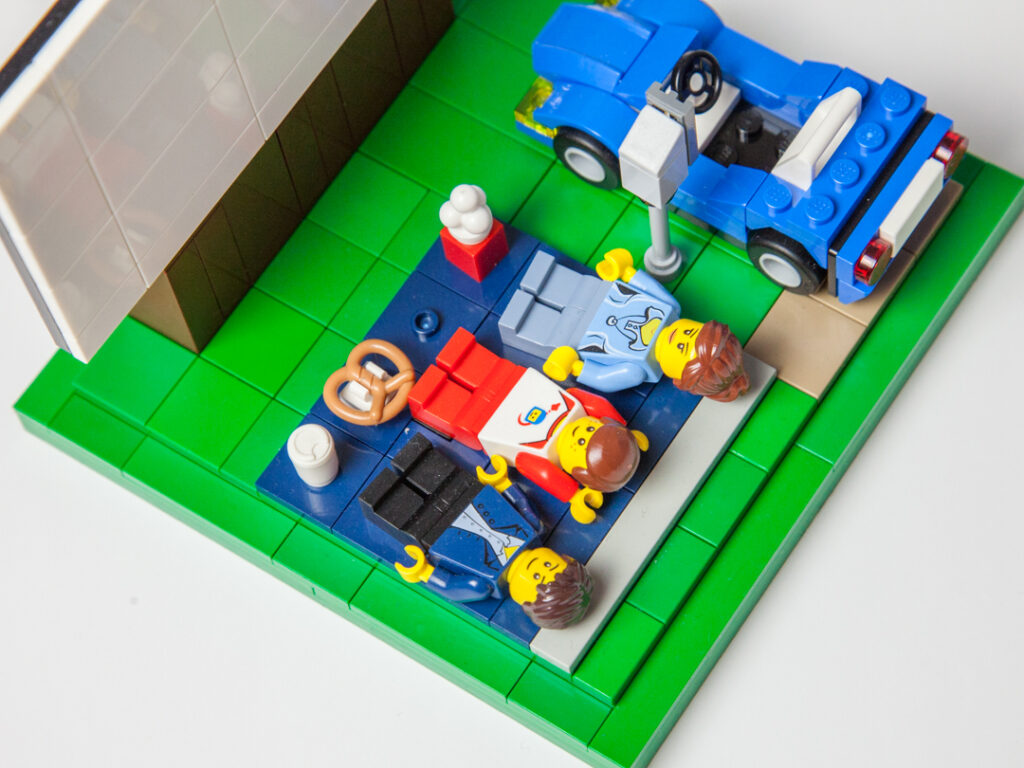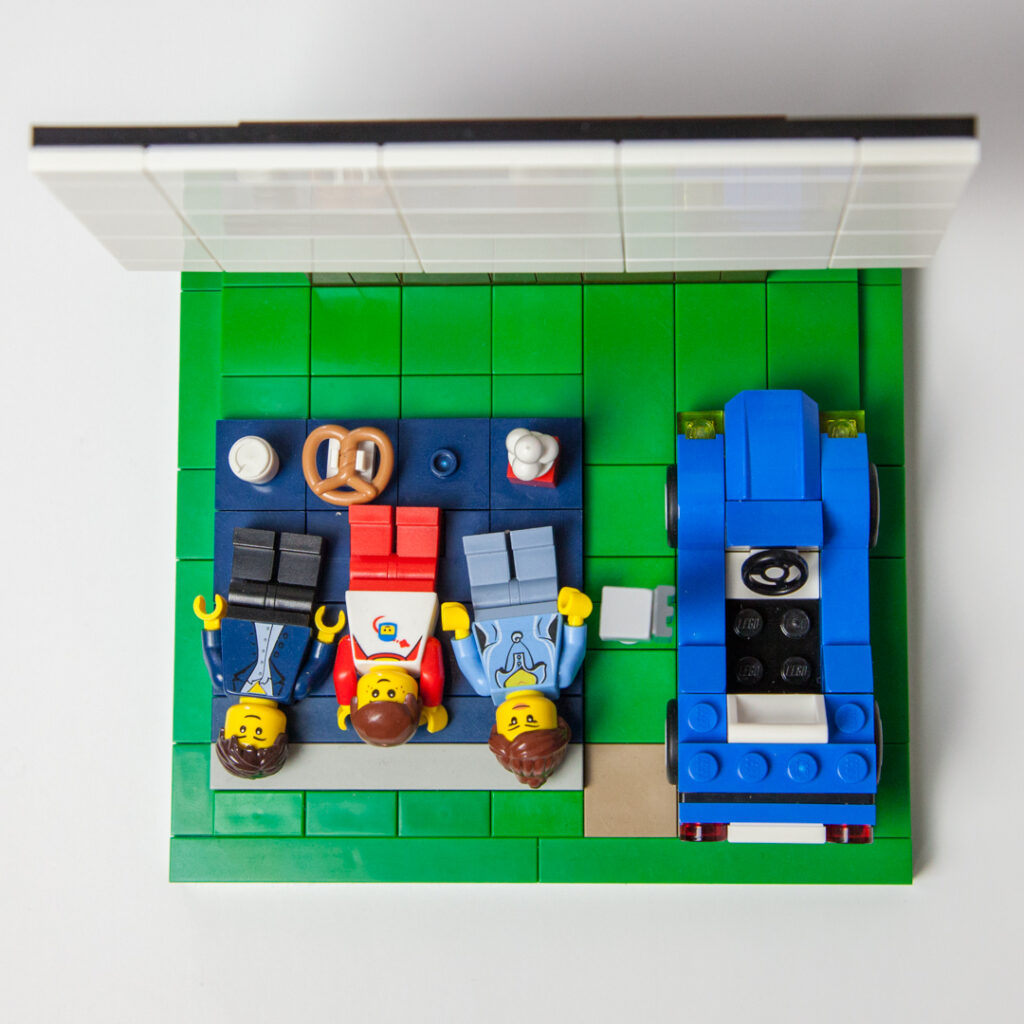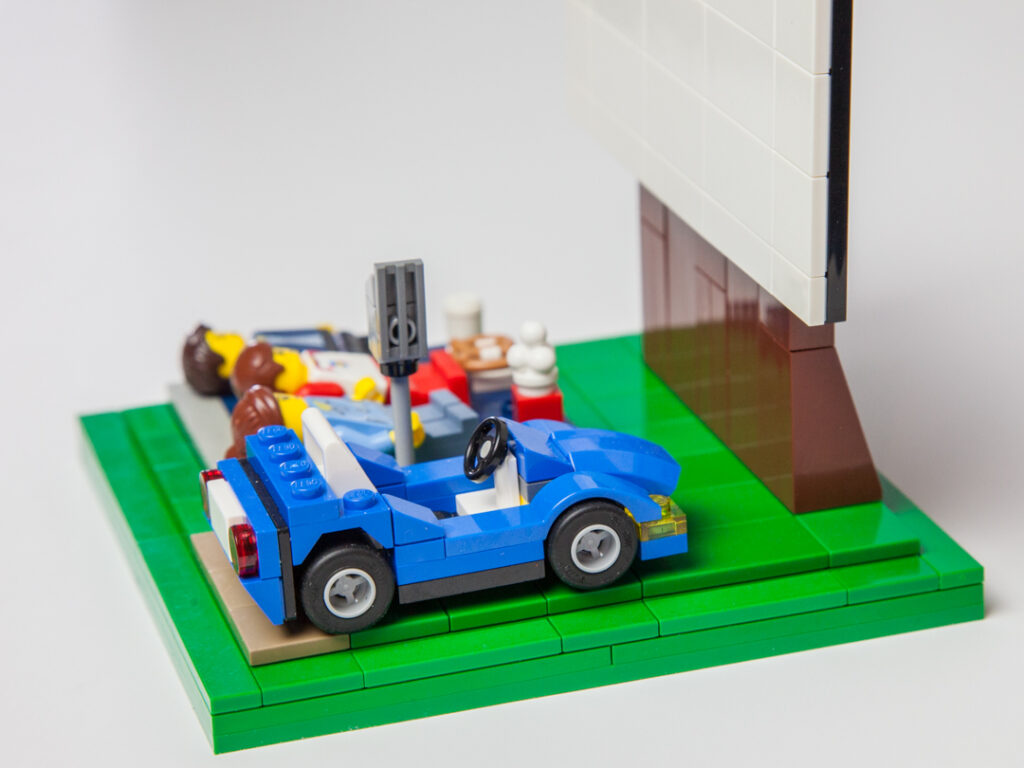 About the design
You can more about the Skyway Drive-in Theatre design in our Drive-in Theatre design post.
And the next time you find yourself spending a summer weekend in Door County, be sure to check out what's playing.