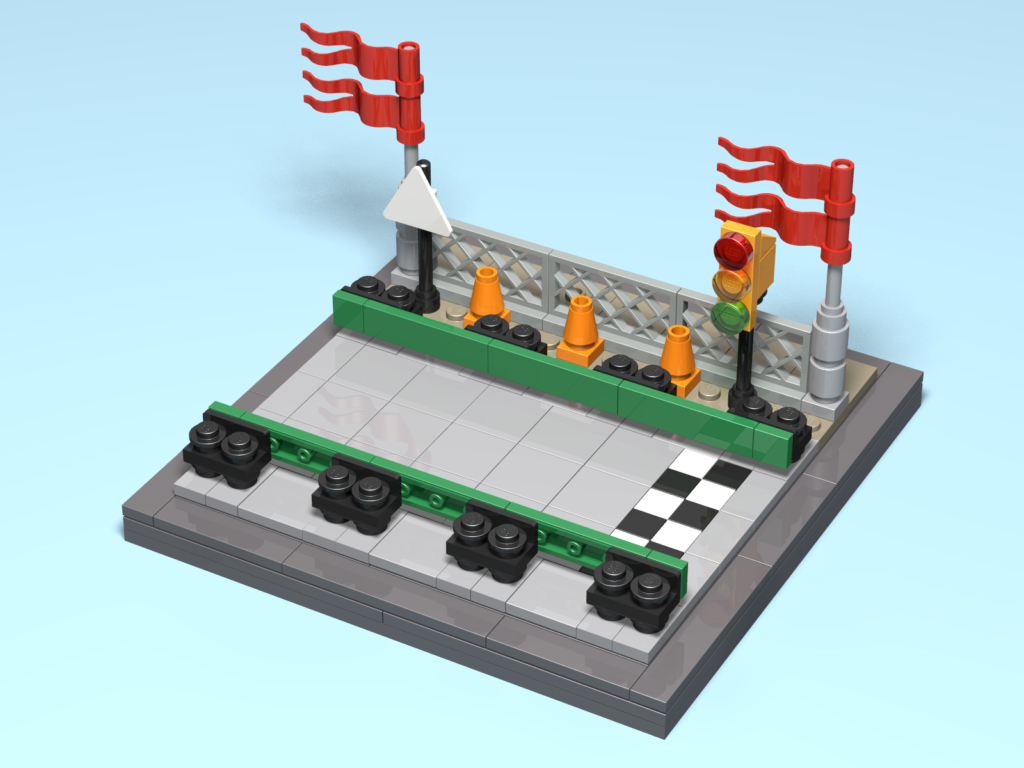 A custom Go Kart Track design inspired by Egg Harbor Fun Park in, well, Egg Harbor.
About the design
While we have yet to actually get behind the wheel of the Go Karts at Egg Harbor Fun Park, we love to watch them on the track after playing a round of mini golf.
The go kart track isn't the only attraction we could have chosen to design from the Fun Park. But the decision came, interestingly enough, after we picked up a few extra Series 18 minifigures. With the a few extra race cars, we soon realized they would be perfect for our project list!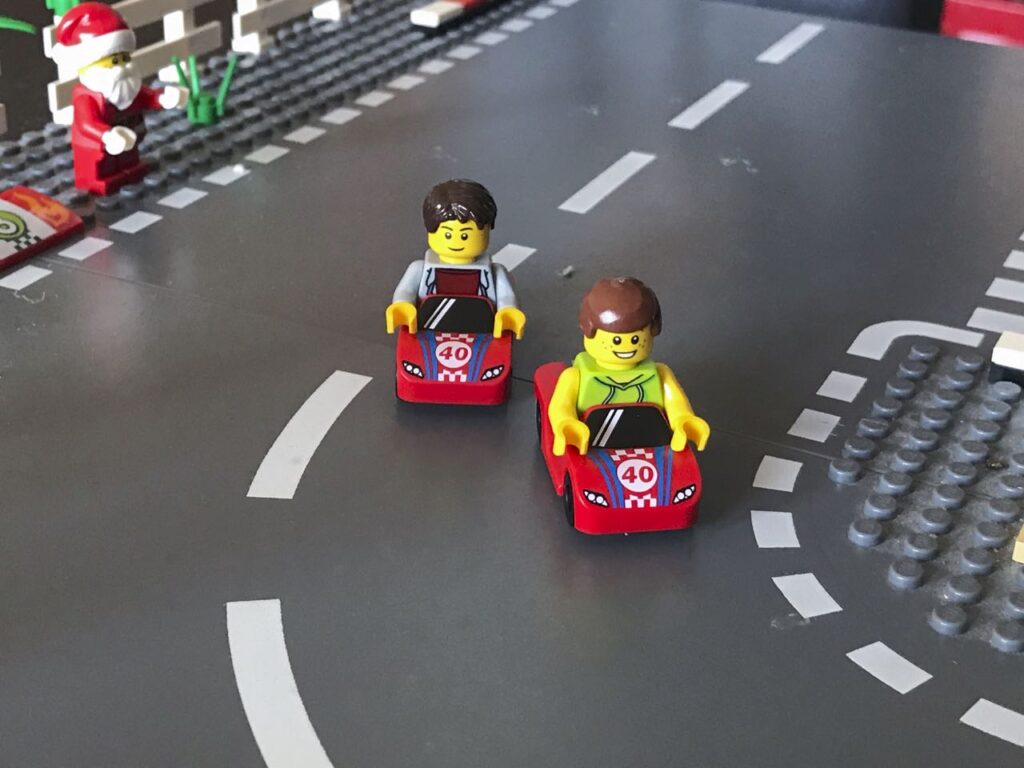 With this inspiration, we knew the scale was going to be a great fit for this project.
The track itself game together rather quickly. We toyed around with the railing design based on a few photographs of the go kart track at the Fun Park and ran with it. Being able to make the track itself six studs wide between the two railings was a great sign. That turned out to be just enough space for our cars to race side by side.
The checkered finish line came in near the end and became a great focal point. Lastly, we added the fence and the walking path behind it for Lego Mama to watch and cheer on her boys.
Project status: Completed
This project has been completed. You can find all the photos in the Go Kart Track project post.
As with the other projects, once we added in our Lego family minifigures, the fun in this scene really comes to life!