Completed – Go Kart Track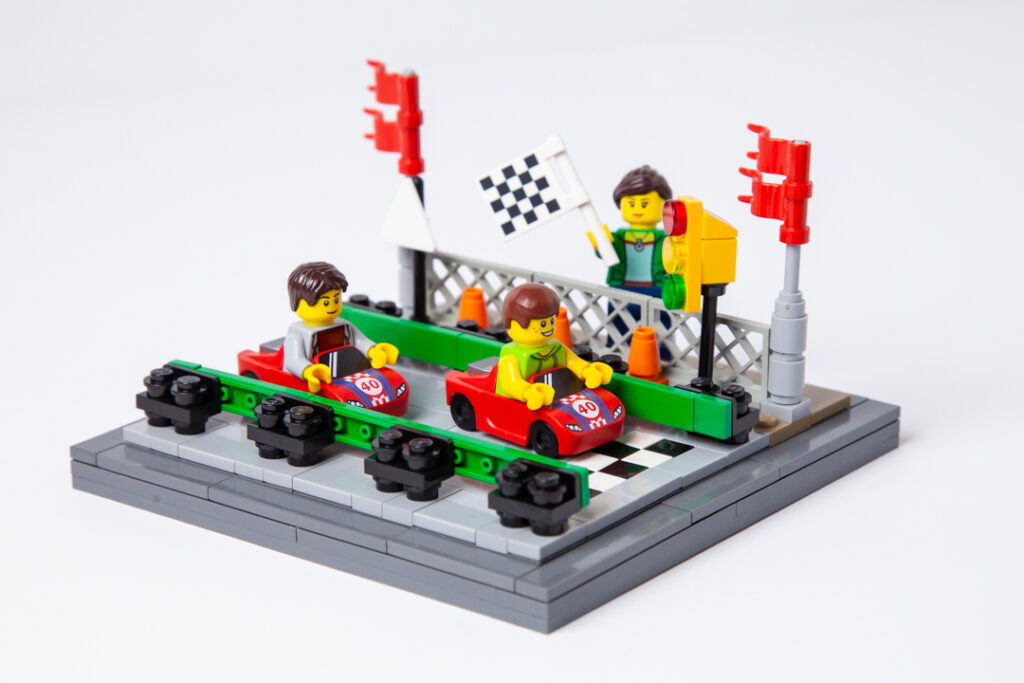 A little go kart racing Lego project inspired by the popular Egg Harbor Fun Park.
About the project
In a few years, IRL Christian will be old enough to get behind one of these go karts. And then, we'll be racing for sure at Egg Harbor Fun Park in Door County.  Until then, our Lego Minifigure stand-ins will have to race for the checkered flag.
It wasn't only the race cars from the Series 18 Minifigures set that made this a fun project. It was looking through a few photos of the actual go kart track online and seeing what aspects we could recreate.
The guard rails were something that we tried to emulate, and we started building out from there. Having enough space for two side-by-side racers was a key goal, too. And as for the checked finish line tiles, that actually came closer to the end.
From there, it was looking for a way to incorporate Lego Mama into the design. Much like the Outdoor Ice Rink project, we wanted Lego Mama to cheer on her boys like she would in real life.
So the idea came about to give her enough room to wave the checkered flag at the finish line. Having a safe fence barrier was an important detail. And the throwback red flags on the flagpoles was Papa's idea. Those were pretty common in the older Lego sets when he was growing up.
Photos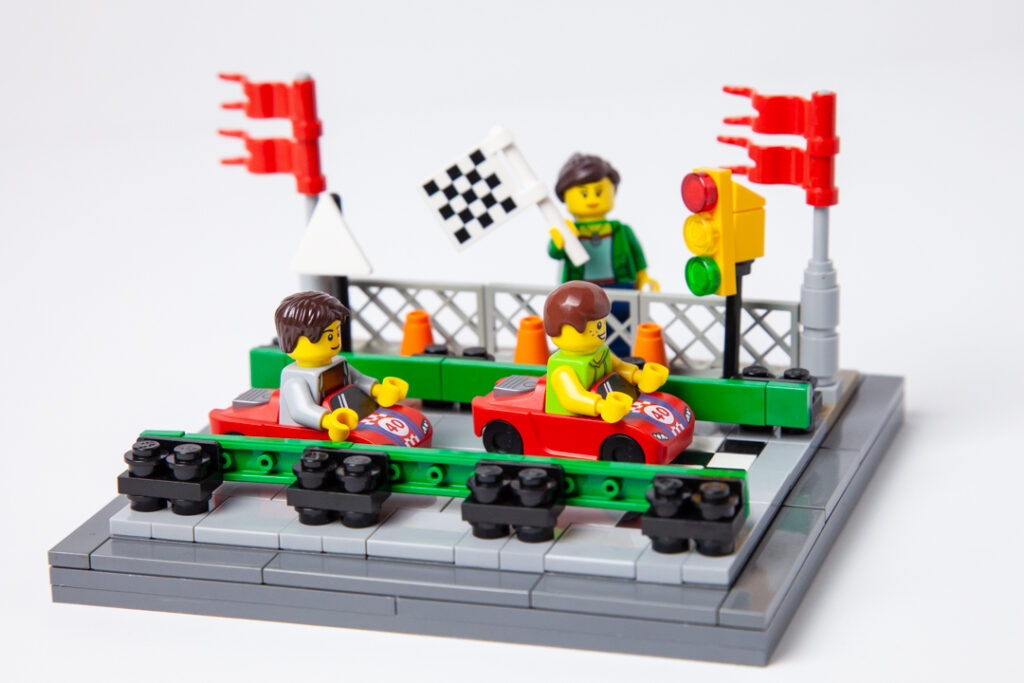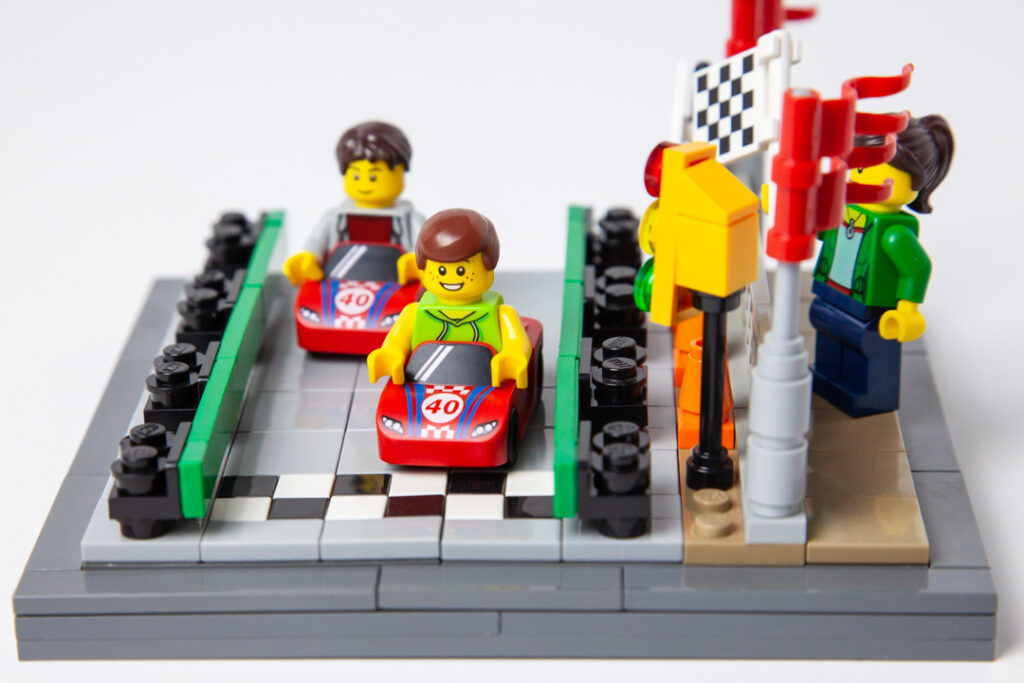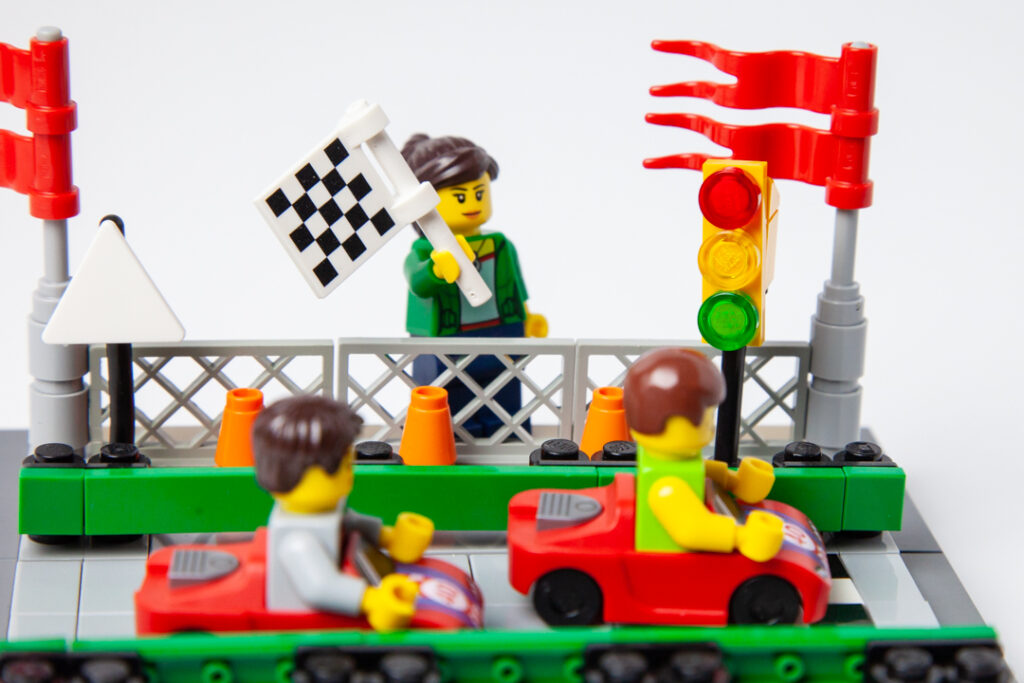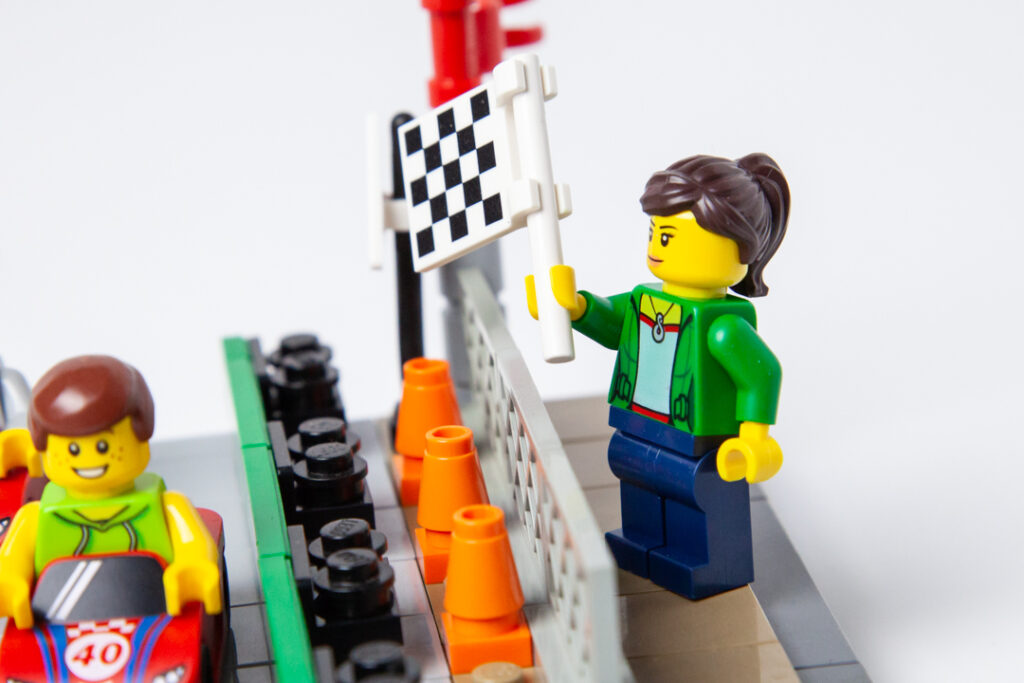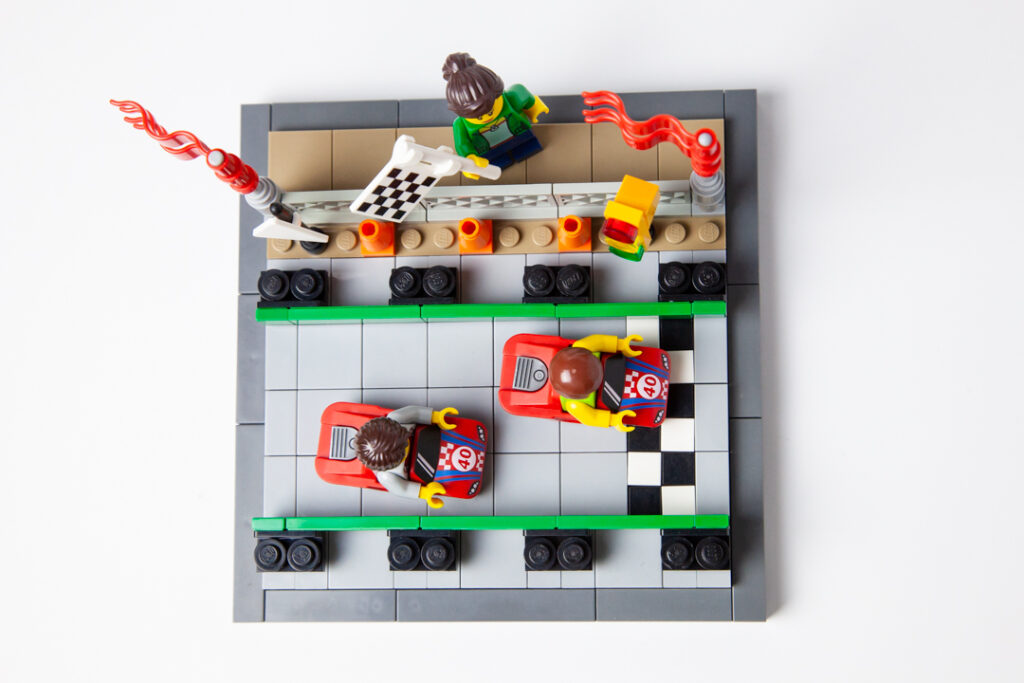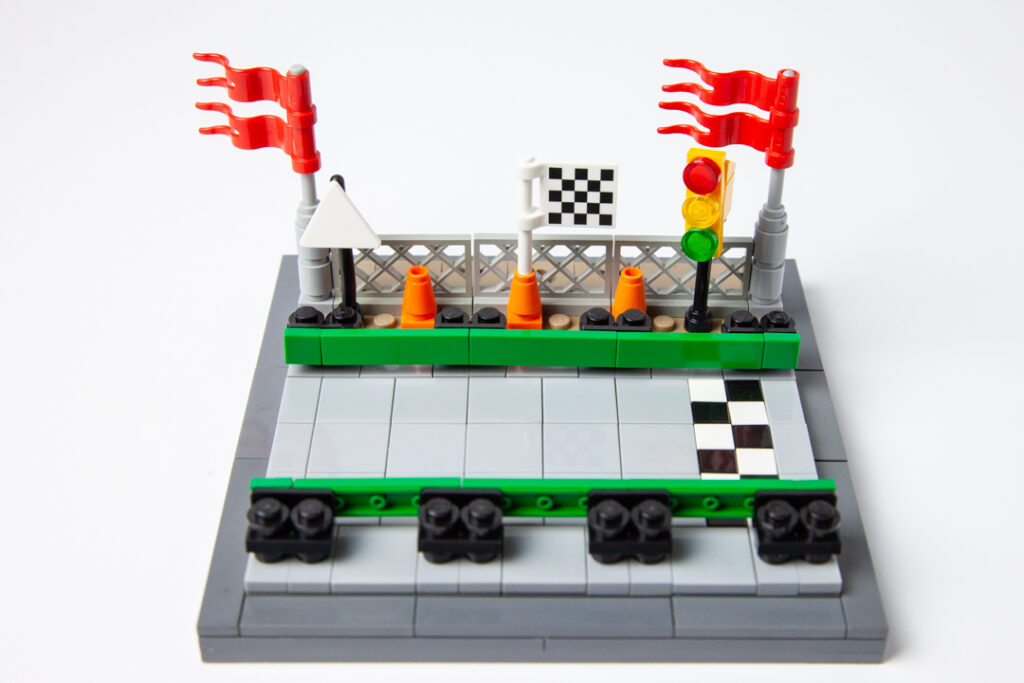 About the design
You can find out more about this project in our Go Kart Track design post.