Kit 001 – Mini Bowling Pins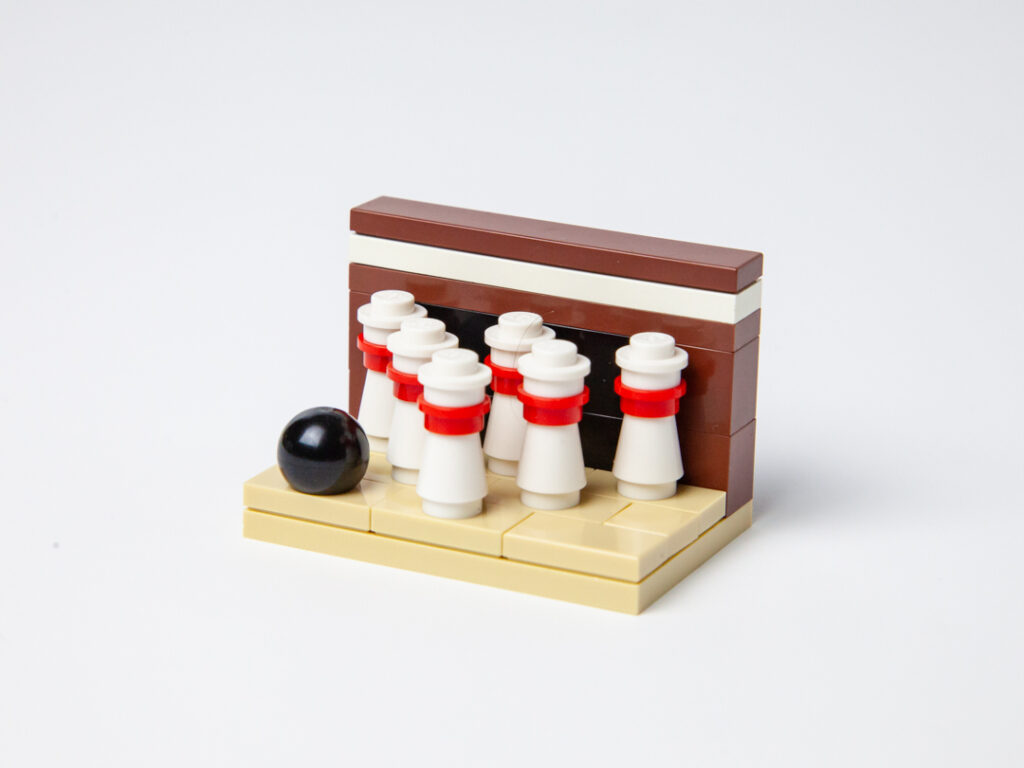 A mini bowling pins kit inspired by Sister Bay Bowl in Door County, Wisconsin.
About this kit
This mini build kit was inspired by our full Sister Bay Bowl project. It captures all the style and fun of the full project in a smaller scale.
This kit includes 39 total pieces, as shown below:
Kit instructions
You can download the instructions for this kit for free with the link below:
Download: Kit 001 Instructions – Mini Bowling Pins (PDF)
Order parts on BrickLink
If you're a Lego fan that uses BrickLink like us, you can also order your own parts as well.
Just take the parts list in XML format below and go to the Wanted List Upload page on BrickLink.
Buy parts for this kit
With our new eBay store, you can now buy parts for this kit quickly and easily with the link below.