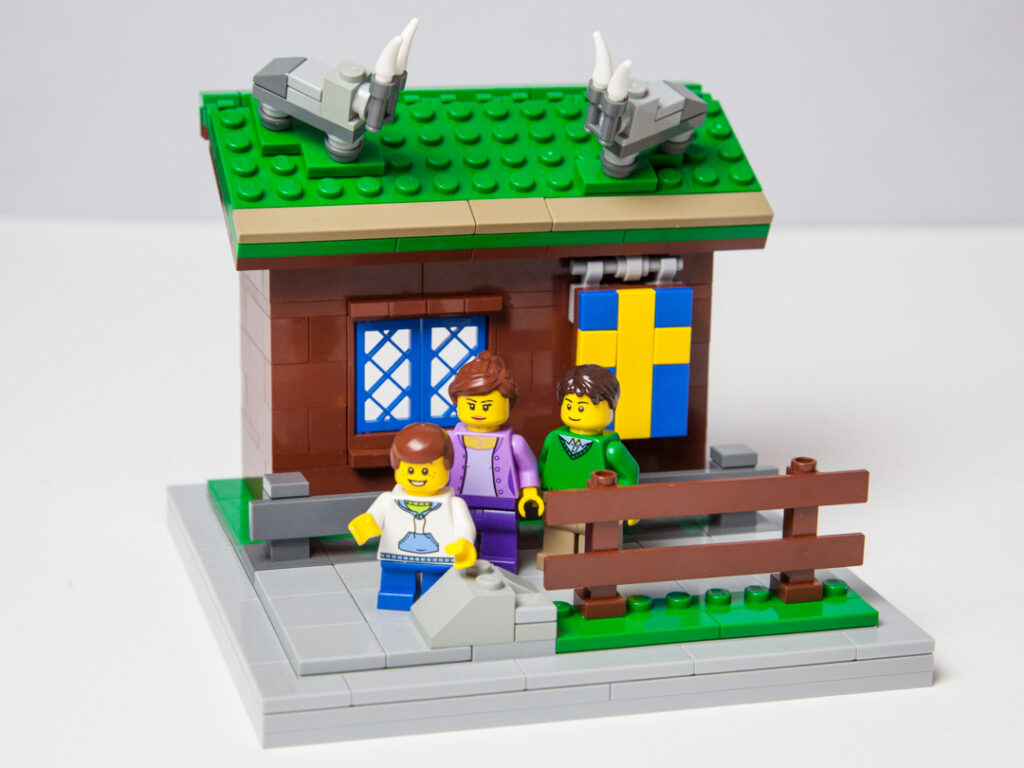 Our finished Lego project of the famous Al Johnson's restaurant in Sister Bay, Door County.
About the project
It's all about the goats. That was the obvious reason we wanted to build our mini version of the always popular Al Johnson's Restaurant. And we're really happy with the results.
We finished the goats and the roof with this project first. That gave us a good idea on how much room we had to work with for the rest of the scene. We had building parts left over from the Not Licked Yet project, so that worked out nicely. We had to order the blue panes for the window and a few extra jumpers to give the window a little depth, though.
The Swedish flag was a fun element to add to this project, too. It fills in the empty space next to the window, which was important to even things out. Our original design had the flag hanging out from the building on a pole. But after we tried it out, it looked better flush again the building instead.
Aside from our happy Lego minifigure family, the fence work was the last piece that pulled this all together. The brown fence turned out to be a great foreground element and there was enough room left for a family portrait.
Photos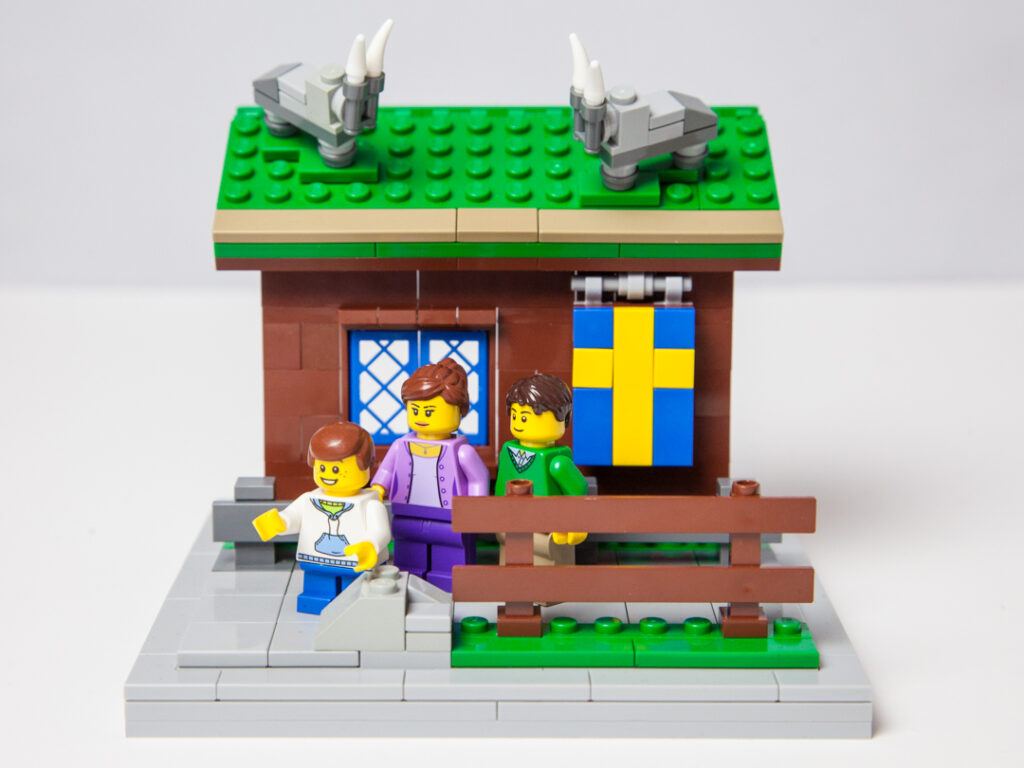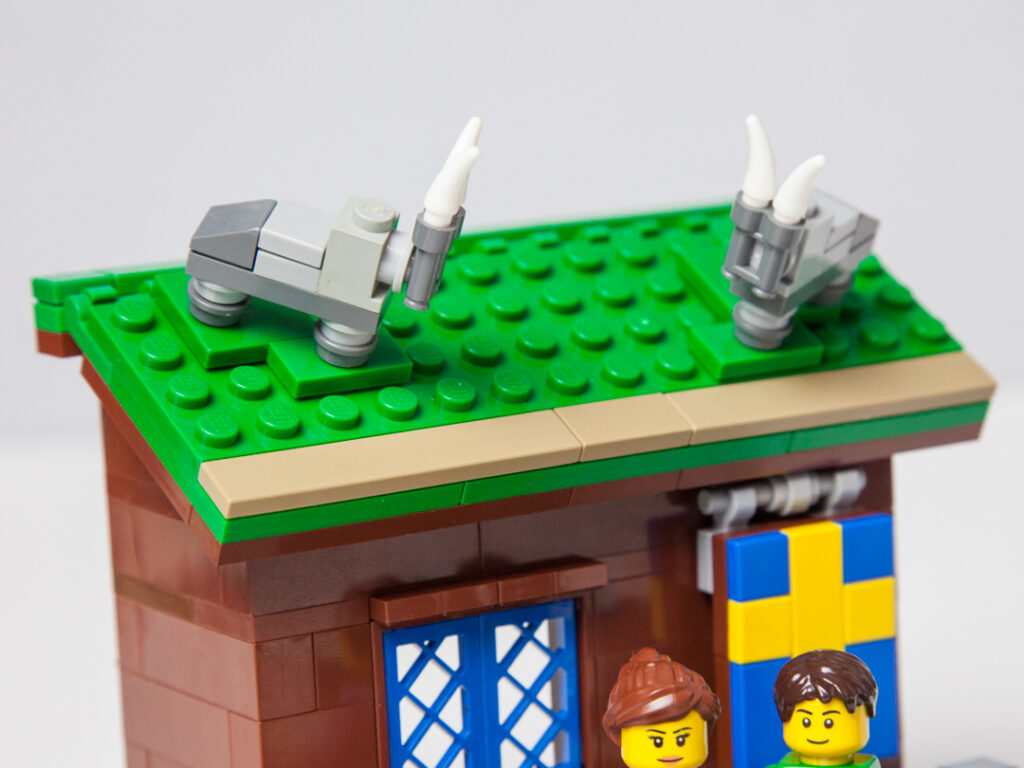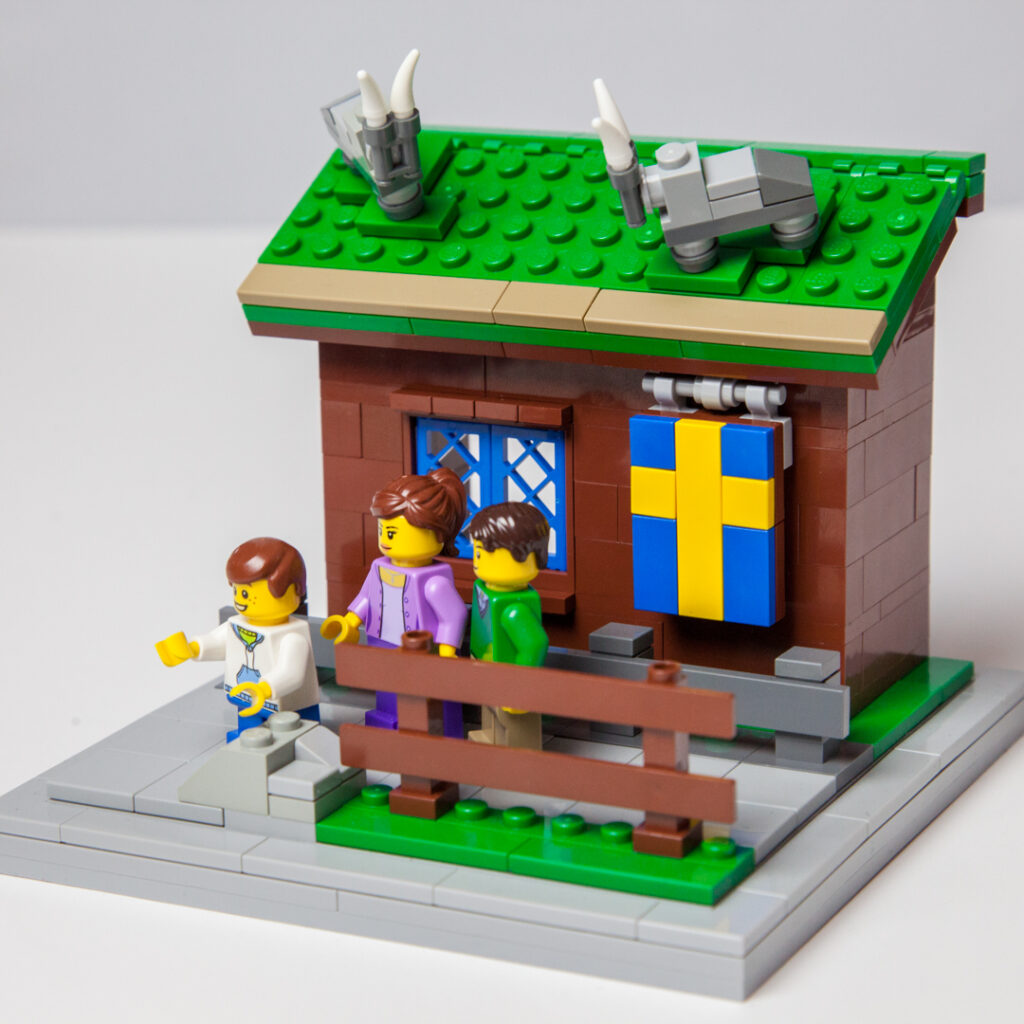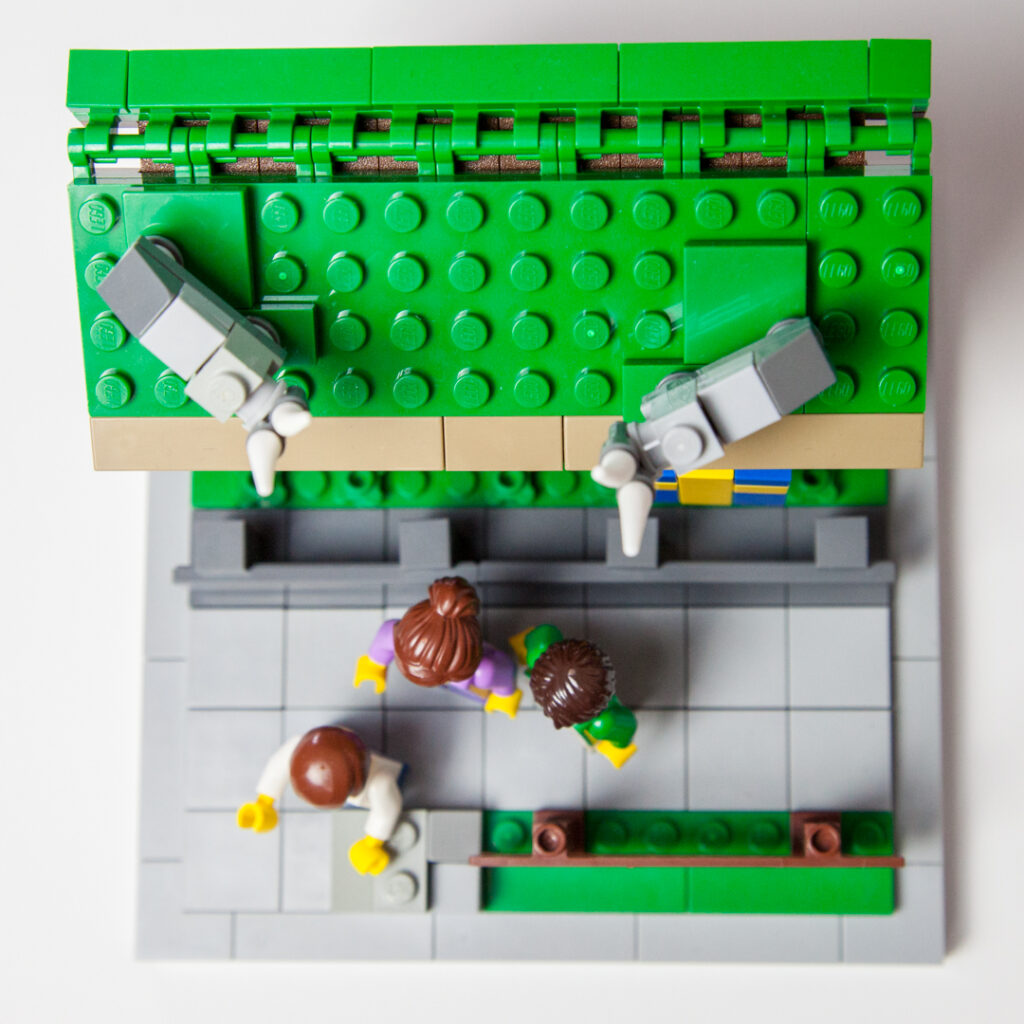 About the design
There were a few more details about this design that you can find in the Al Johnson's design post.
And the next time you're in Sister Bay in the summertime, be sure to stop by and say Hi to the goats.