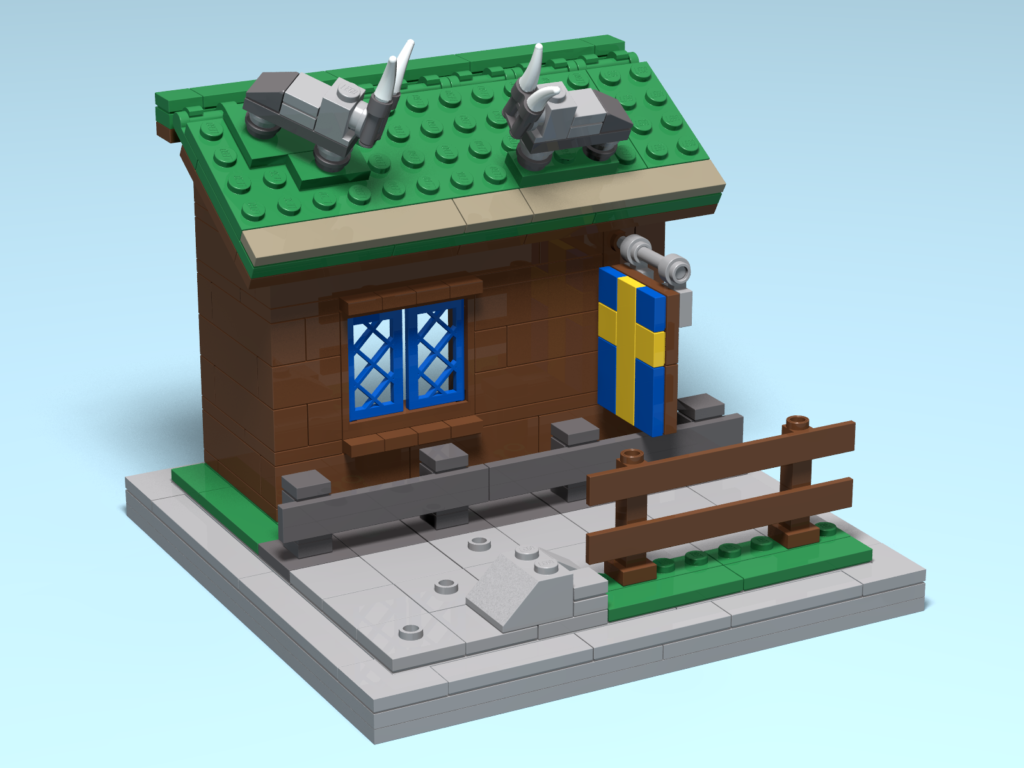 Our custom Lego design for the famous Al Johnson's restaurant in Sister Bay, Door County.
About the design
That place with the goats on the roof. That's the unofficial name of Al Johnson's in Sister Bay. So, when we wanted to do a version of this place for our project list, we just had to include the goats.
We went through a few different designs we found for the goats, but ultimately ended up on with our own custom version. From there, it was a matter of building a roof large enough for two goats and designing downwards.
The layout for this design came from looking at our own photos and other photos online. Having the sidewalk in front of the window gave a nice place for our Lego minifigure family to pose for a few pictures. The fence in the foreground was a nice touch that came at the end, and was left over from when we finished our Eagle Tower project.
Lastly, the Swedish flag finished the design at the end. We had that extra area on the side of the building with no additional detail. So we decided a little flag would seal the deal.
Project status: Completed
This is one of our completed projects, and you can find photos in our Al Johnson's project post.