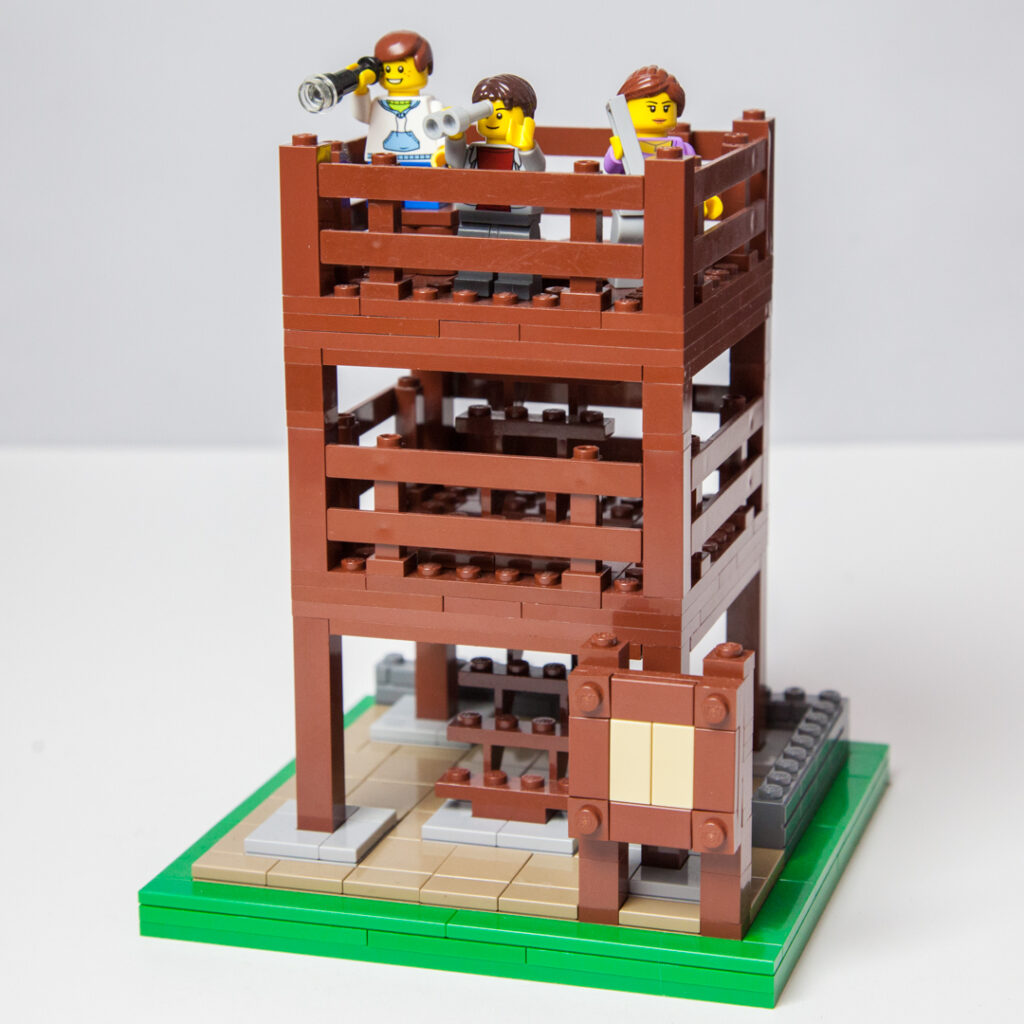 Our Lego version of Eagle Tower that once stood in Peninsula State Park in Fish Creek.
The completed project
Next to our Cana Island Lighthouse project, our Eagle Tower Lego project is our second tallest design. But that's a good thing, since being up that high gives our Lego family the best view of the surrounding Door County.
Unfortunately, this tower as we remember it is no longer standing in Peninsula State Park. For safety reasons, it was taken down in 2016. As a result, this design is almost a simple tribute that our Lego family can enjoy in it's memory.
As you can see, our Lego family is surely enjoying the view. Map is snapping photos with her smartphone and Papa has the binoculars. Christian is overcoming the height of the railings by standing on a small booster to get the best view from his telescope.
Photos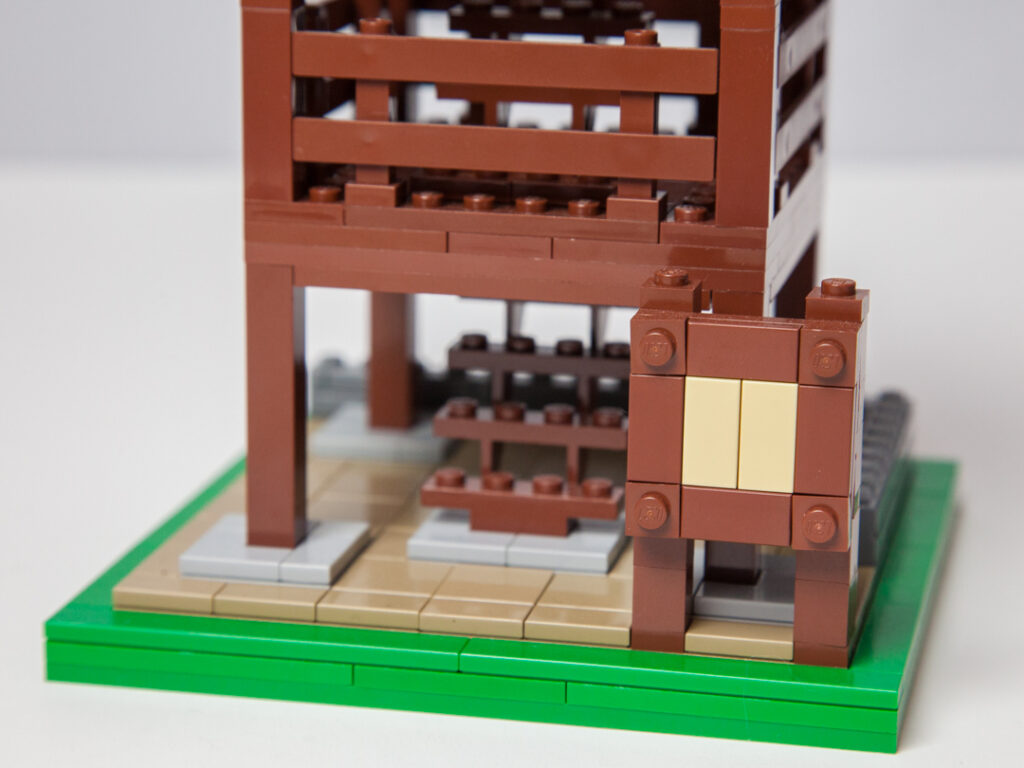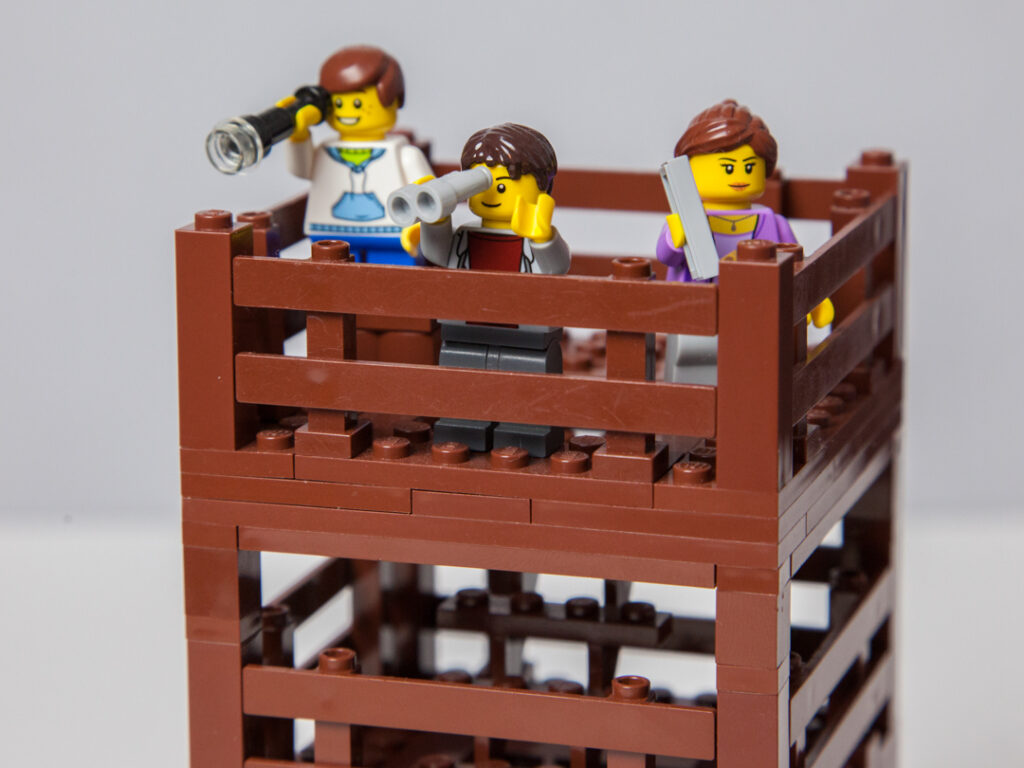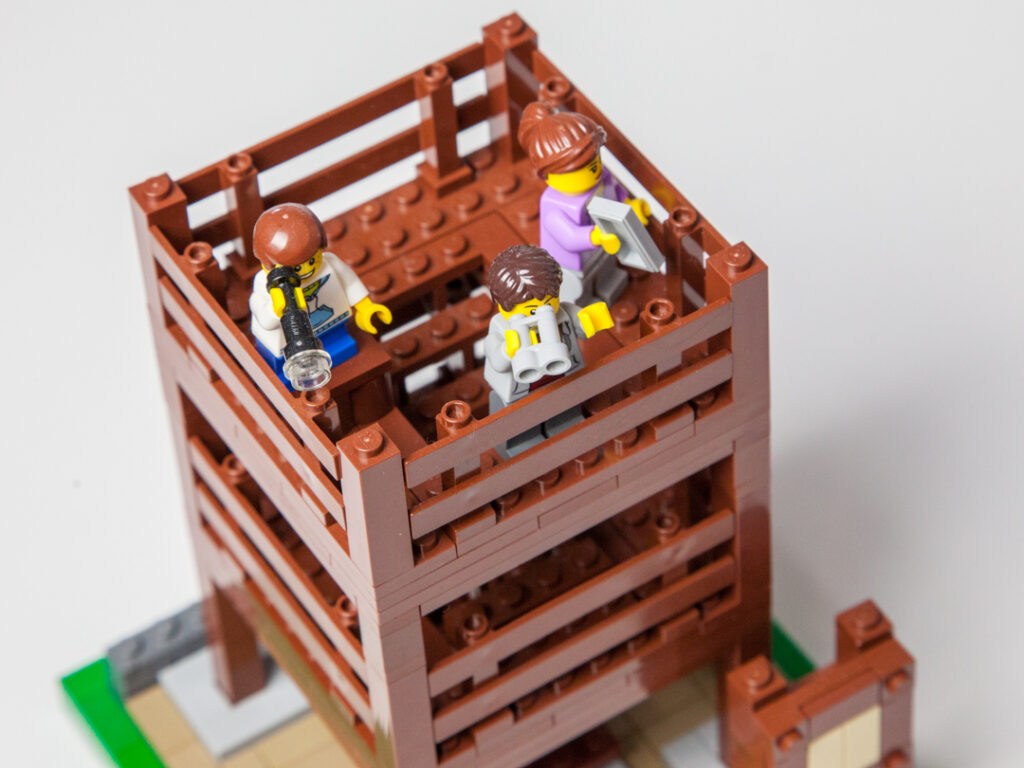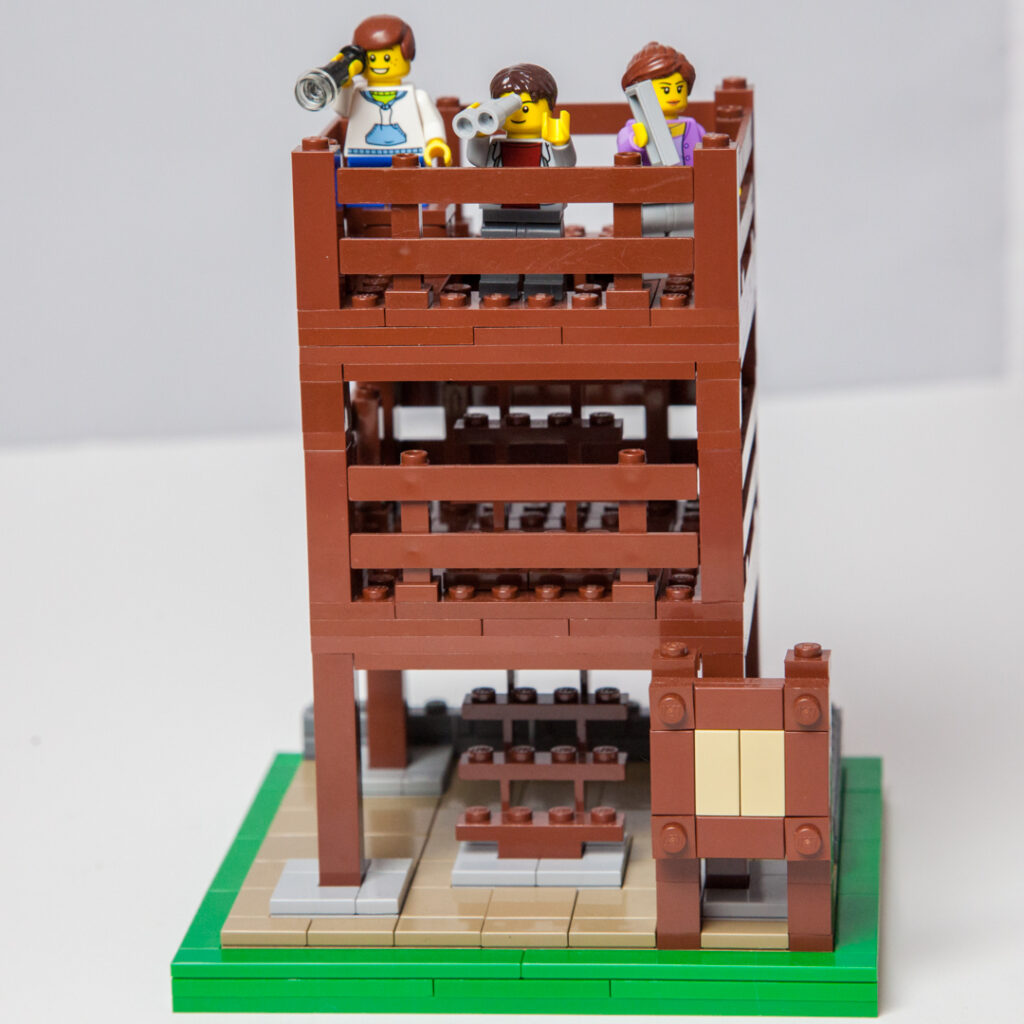 About the design
Did you know our original design for our tower was only supposed to be one level? But after a few iterations, the final two-level version came out better than we had hoped.
Find our more details of our original design in the Eagle Tower design post.