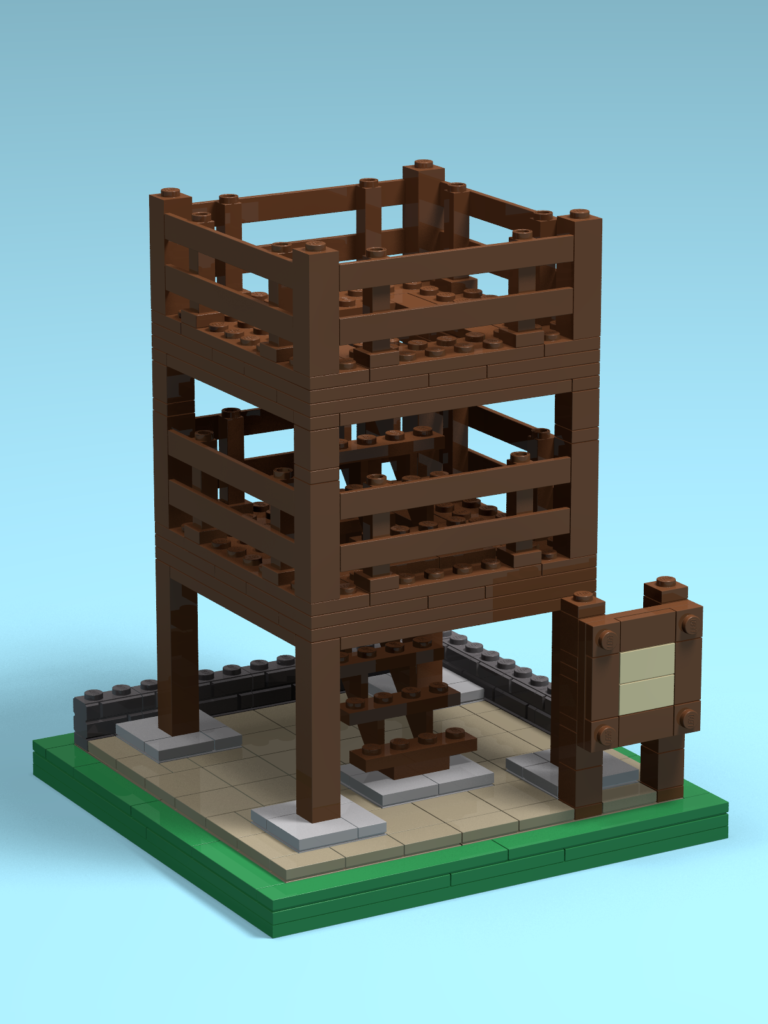 A Lego tribute to the Eagle Tower in Peninsula State Park in Fish Creek.
About the design
We consider this Lego design a tribute, because Eagle Tower was unfortunately taken down in 2016. Mama and Papa first visited and climbed to the top of this tower back before Christian was born. Christian, however, never had the opportunity since it was closed to the public in 2015.
There were three simple, but not that common Lego parts that really made this design very simple. The first was the 1x1x5 bricks that are supporting the base. We have used those in different colors for other projects, but these were the first reddish-brown ones we used.
The second was the staircase. This was really dictated how tall one section of this tower would be. Once we secured it to the floor, it was pretty stable.
The last was the fence part that line all four sides of each level. We already had a ton of them in white in our inventory, but not reddish-brown. That part, interestingly enough, turned out to be the one that had the fewest BrickLink sellers for that color.
After the tower design, we had one iteration of the ground below the tower. The light bluish-grey supports for the tower and the stairs is a small detail, but one that Papa is very proud of.
Lastly, the sign in the front finishes off this one.
One level or two?
Another thing to mention is that our first design was only one level tall.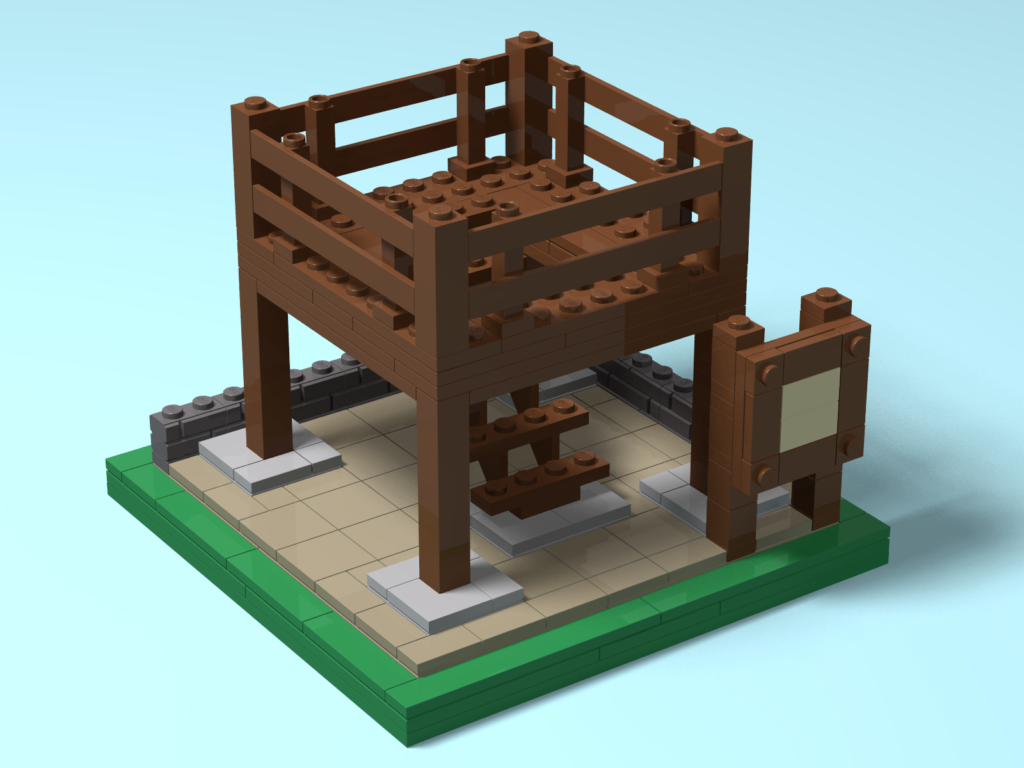 The thought being that trying to make it taller would have been too big for our collection.
But then, two things happened. First, we started designing the Cana Island Lighthouse project. That one, pardon the pun, raised the bar for how tall our designs could be.
Second, however, was a vote from Lego Mama. In short, she said something along the lines of "that's it?" From there, we added a second level to the design and Mama loved it and asked us to get building.
Project status: Completed
This project is completed, and you can see photos in the Eagle Tower project post.
What was fun with the final version of the Eagle Tower was adding our Lego minifigure family at the top. We each get to enjoy the view of the surrounding Door County area in our own Lego way, even if the tower itself is no longer standing.