Completed – Anderson Dock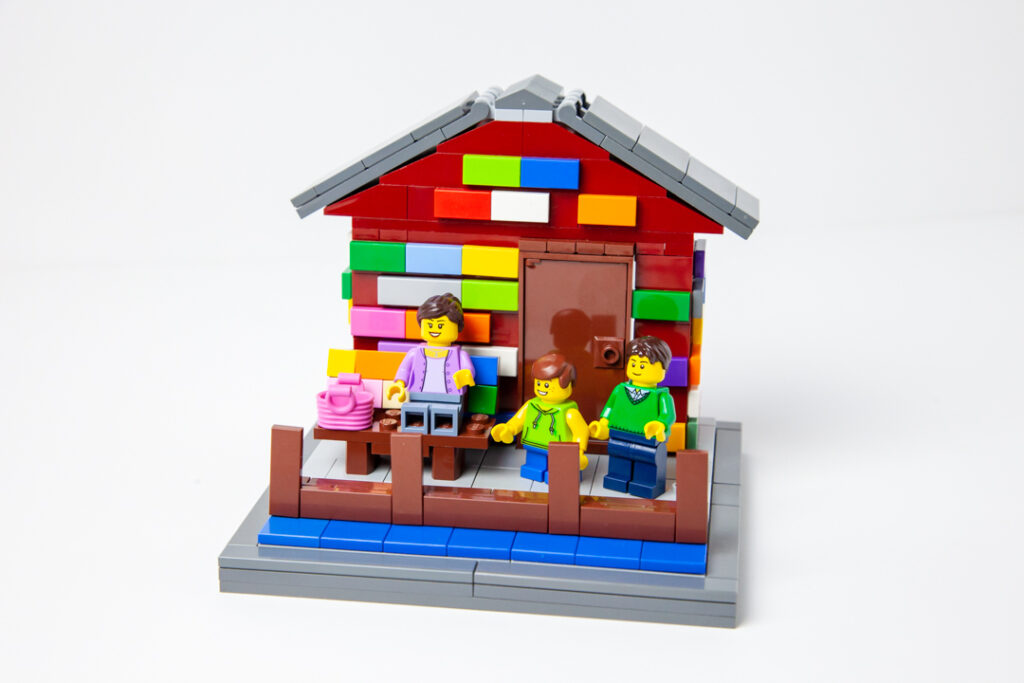 Our Lego version of Anderson Dock, that easily recognizable building in Ephraim with all the names painted on it.
The completed project
This was a project that we've wanted to do for awhile now. It just took some time to decide how we wanted to illustrate the writing on the walls. After all, that's what makes Anderson Dock so recognizable to Door County traverels. So we wanted to get it right.
We ended up using the same wall panel approach we did for the Not Licked Yet project. But for this project, we went with dark red bricks for the building instead of reddish brown last time. It wasn't as easy to source all the parts, but it worked out for the best.
Luckily, we didn't have a shortage of different colored tile pieces for this project. With the mixture of 1×2 and 1×3 tiles of different colors, we feel it worked well.
The last part was having just a little bit of the water and the pier in the foreground. The approach for the front railings along the water seemed to work very well in the original design. However, as we soon found out during building, those vertical 1×3 reddish brown tiles aren't very secure, unfortunately.
But sometimes, that's how the bricks fall.
Photos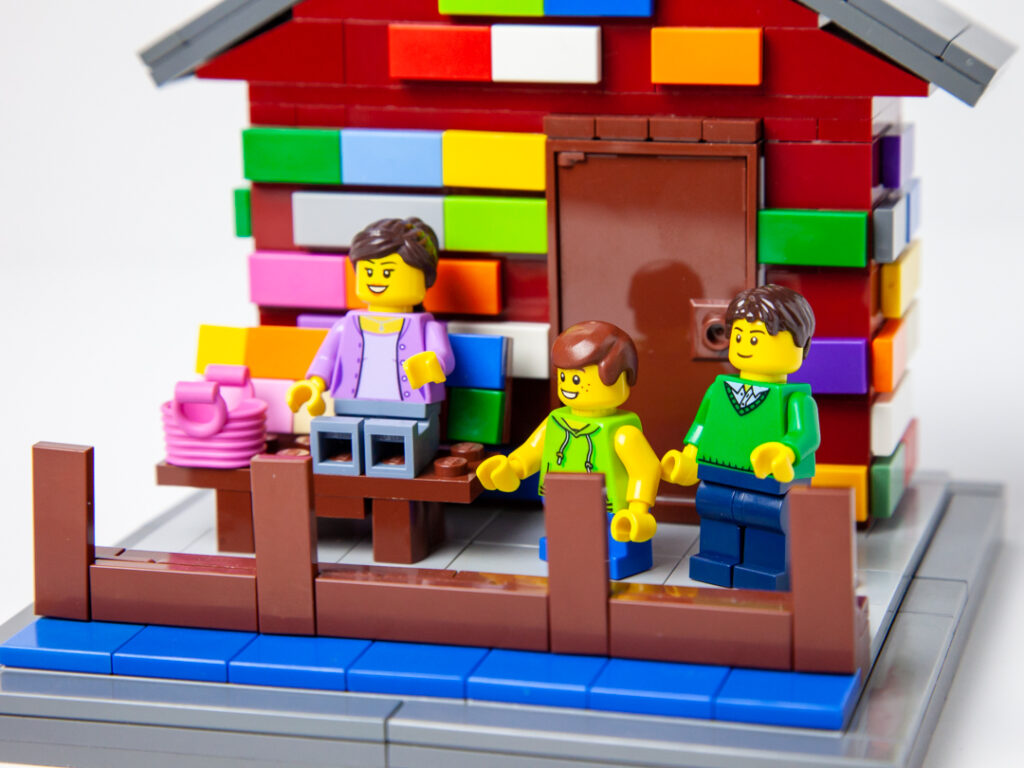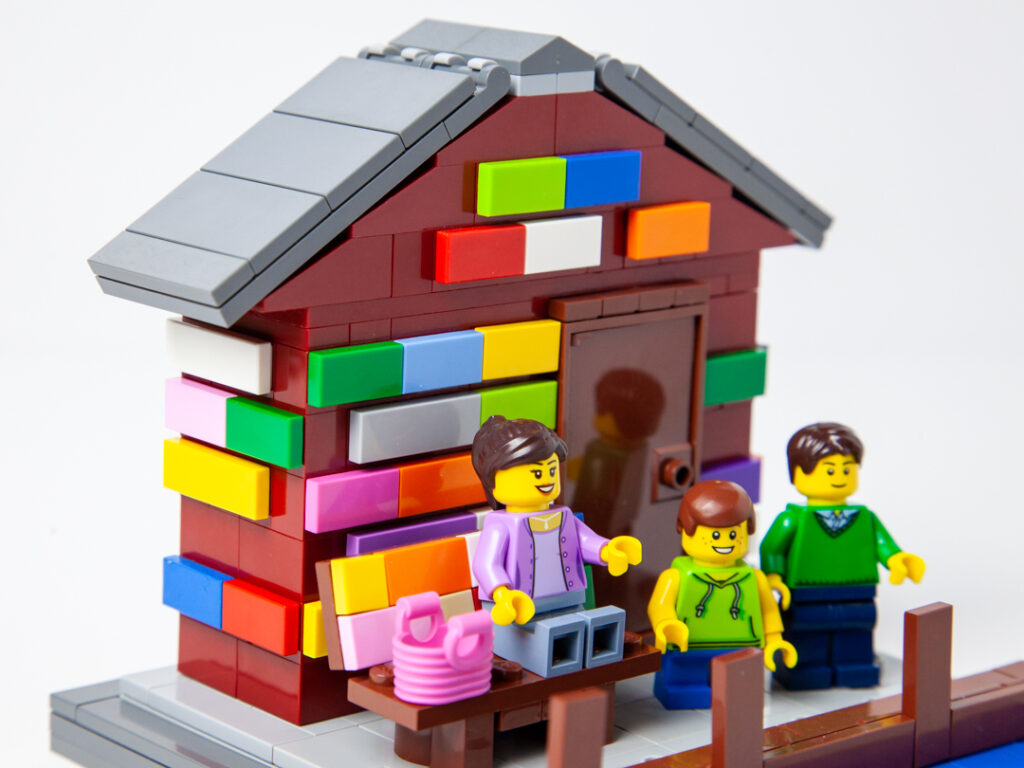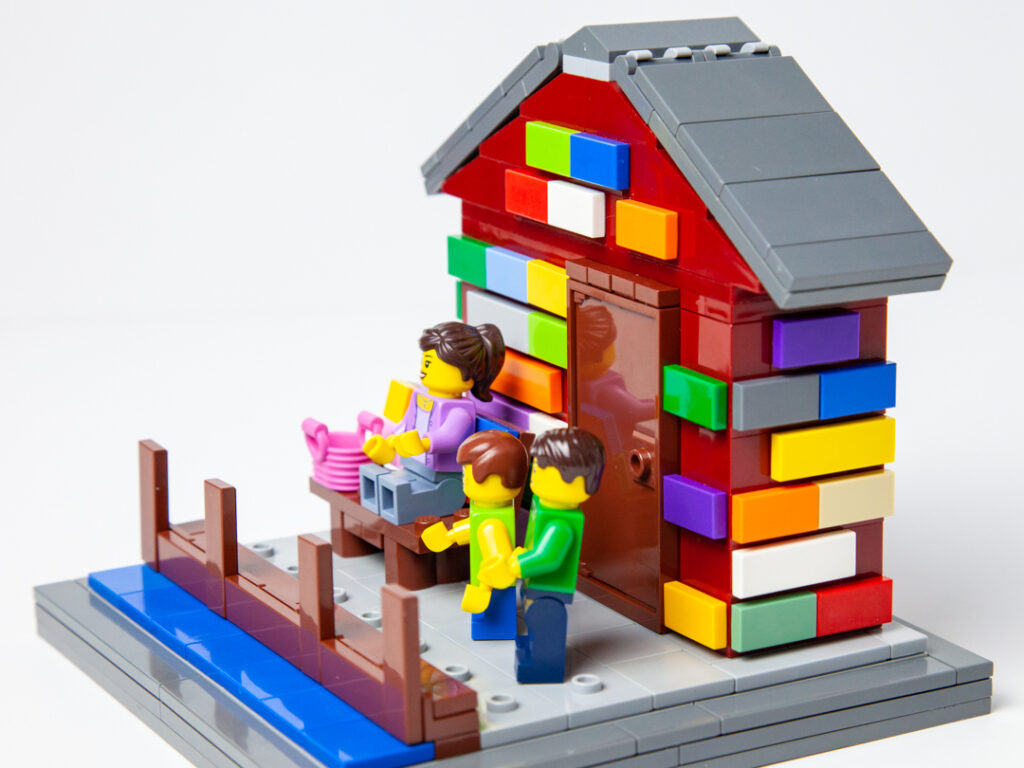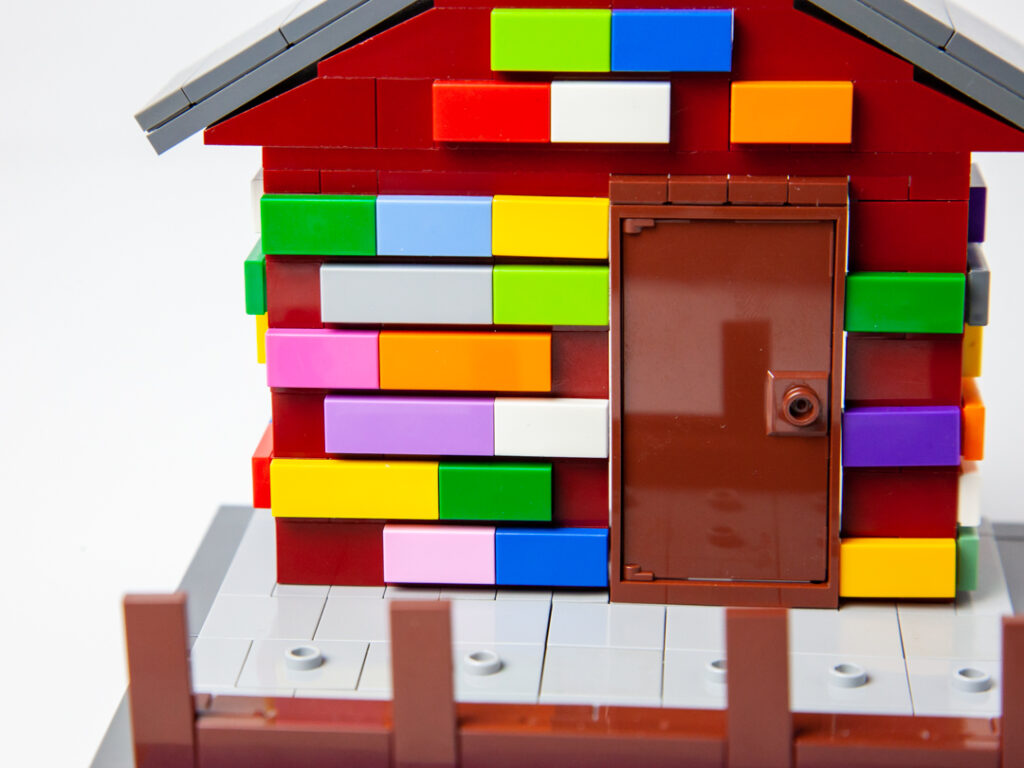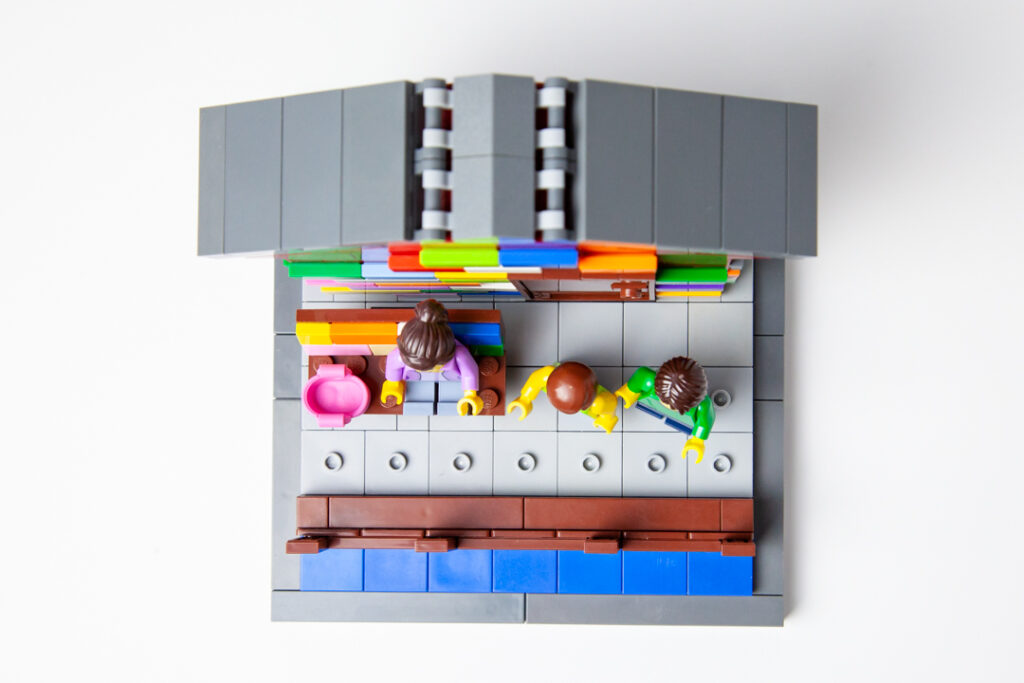 About the design
You can read more about the design for this project in the Anderson Dock design post.