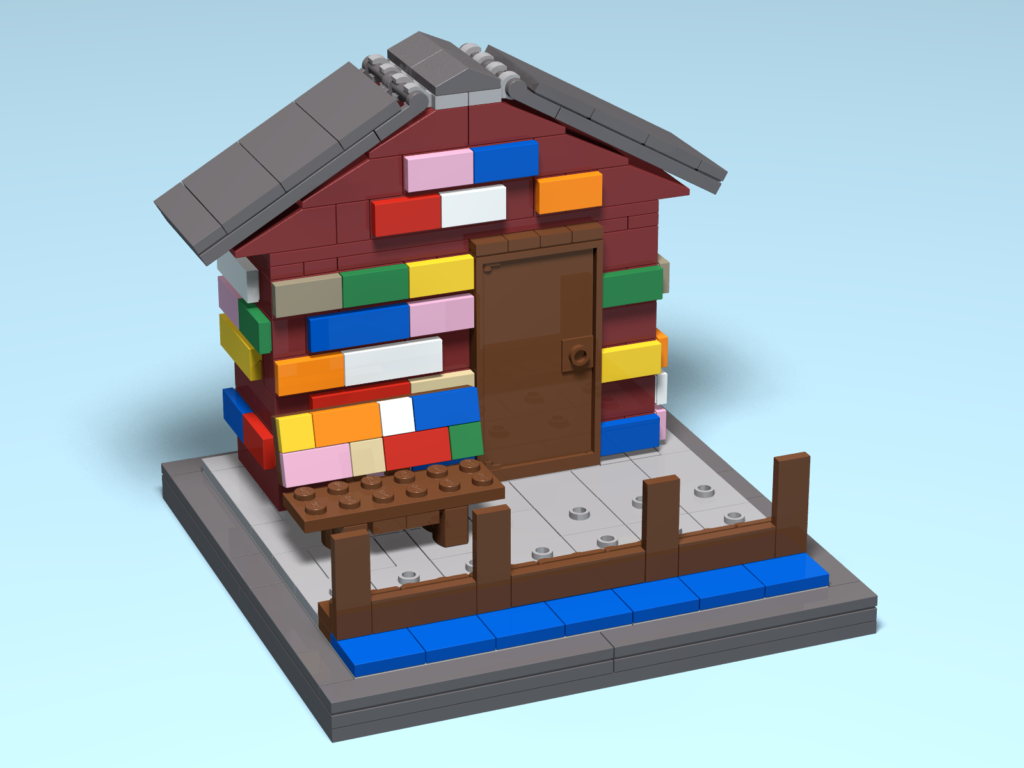 Our version of the Anderson Dock building in Ephraim, with all those fun names painted on the sides.
About the design
Fans and visitors of Door County will remember that building near the water with all the graffiti on it. It's a building in Ephraim that is known as Anderson Dock, and it's actually a Wisconsin Historical Landmark.
Because it's not often you see a public building with so much random writing on it, most people take and share photos of it. That said, it's become a very recognizable place in Door County photos online. So it was perfect for us to include as one of our projects.
We tried a few initial designs in order to incorporate the names written on the walls in different colors. Ultimately, we went with something similar to how we did the panels on the Not Licked Yet project. It looks a little bigger than it probably should be, but I think it gives our design a nice Lego feel to it.
Project status: Awaiting parts
This project has recently been completed. You can find photos and more details in the Anderson Dock project post.
This one took a little longer because one part in particular was a little harder to find than we had planned.  The 1×1 modified brick in dark red as part of the walls wasn't being sold in BrickLink stores in the US for the quantity and price we needed.
So for those, we ended up having to order from a seller in Italy. We typically don't mind ordering things from overseas, but it does make the delivery time less predictable. And plus, the waiting is the hardest part 🙂