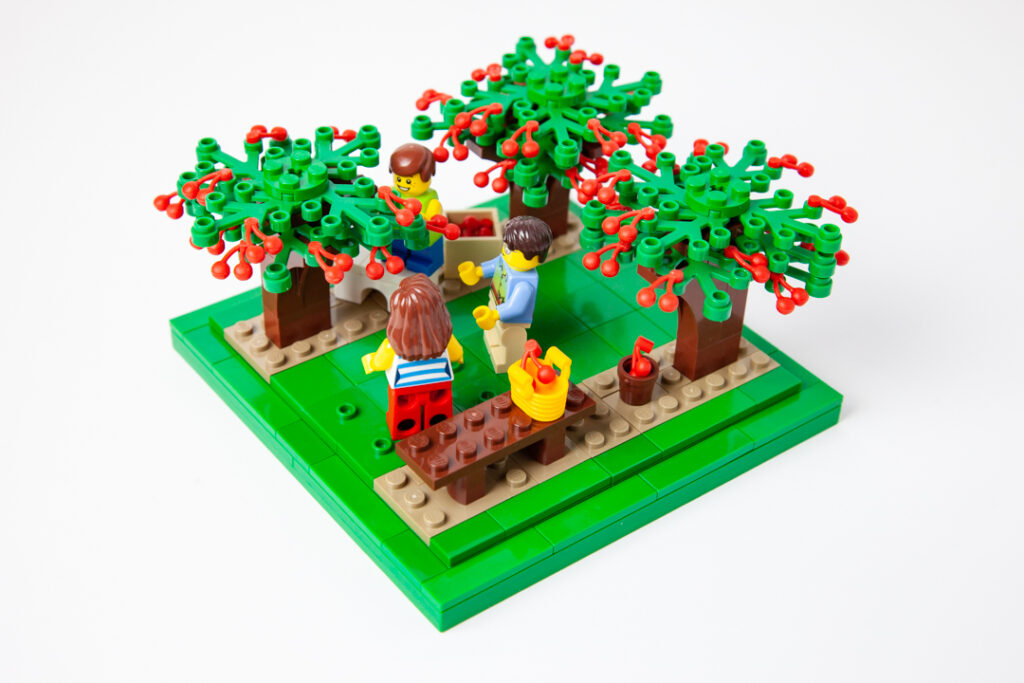 Fresh air and fresh cherries in a field of cherry trees in Door County.
The completed project
This was our first official attempt and building our own custom trees. The Hiking Trail project featured trees from an official Lego project, so that didn't count. But it gave us enough inspiration and a few extra parts to play around with the design you see here.
After we had the trees in place, it was time to add the cherries. After all, what good are cherry trees without cherries! In fact, we needed a lot of cherries. We ended up ordering 70 cherries from a well-stocked store on BrickLink.
With the trees in place, it was time to add more detail. We left enough space for a bench to take a rest when needed. And while our cherry trees were short enough for Mama and Papa to reach, we needed to give Christian a little boost. So for that, we put together a little step stool so he could join in the fun.
And wait, back to Papa for a second. Check out that snazzy outfit he's wearing for cherry picking today. It's not every project he gets to shed his usual grey sweatshirt. So that was pretty cool for this one, too.
Photos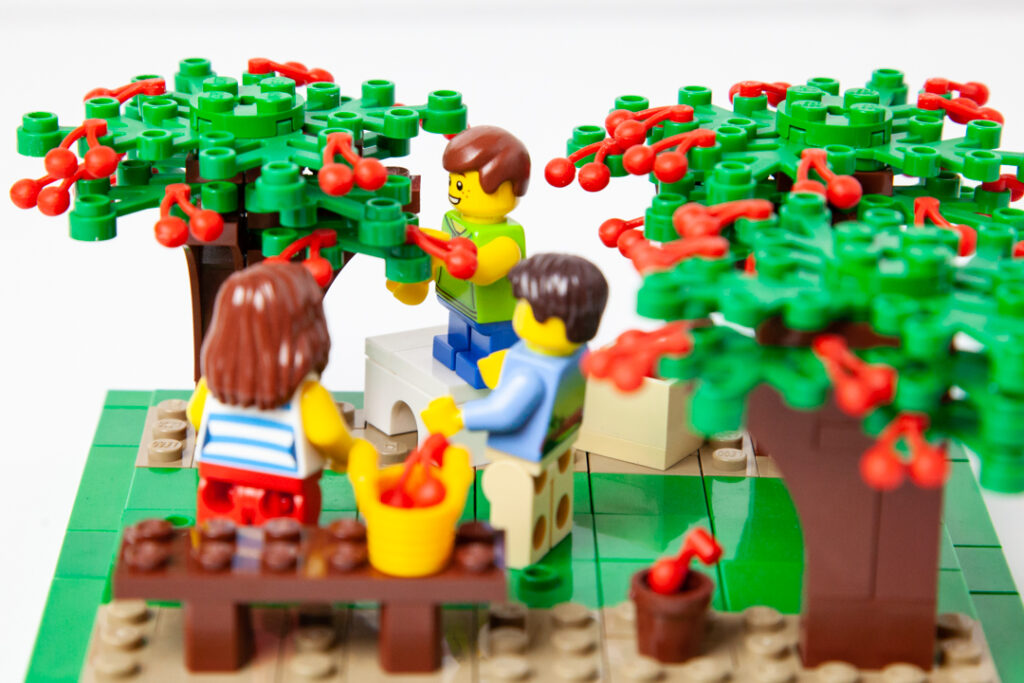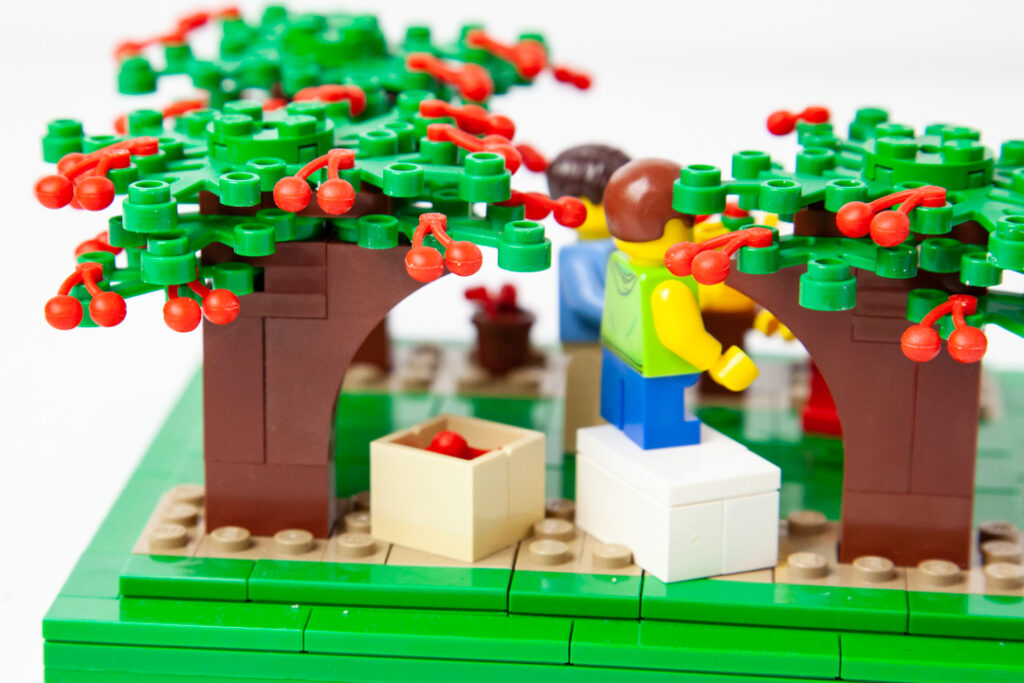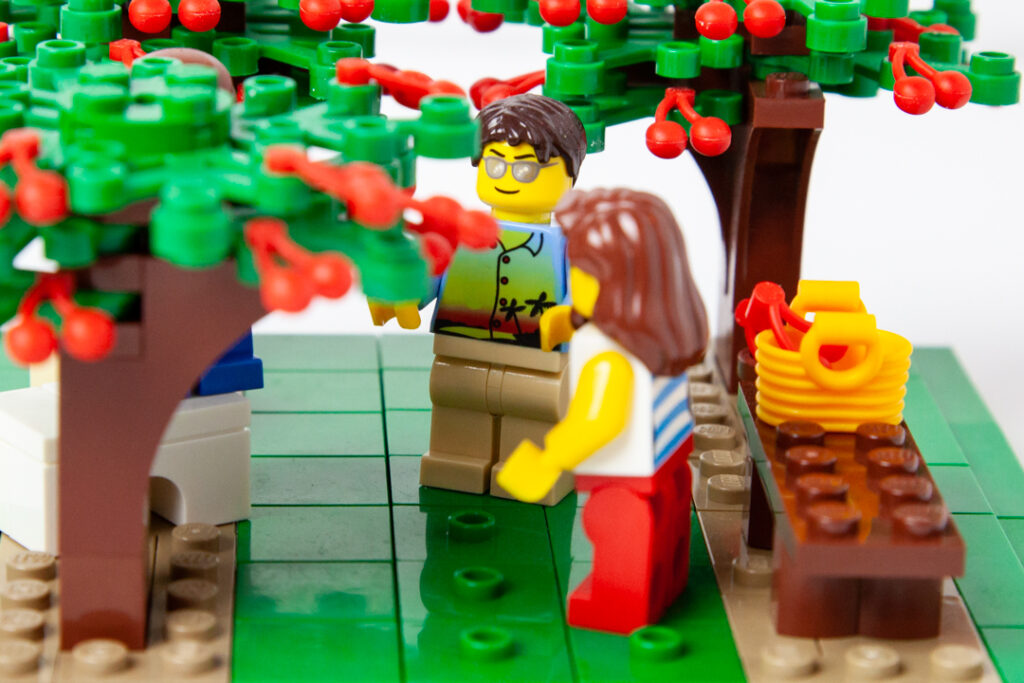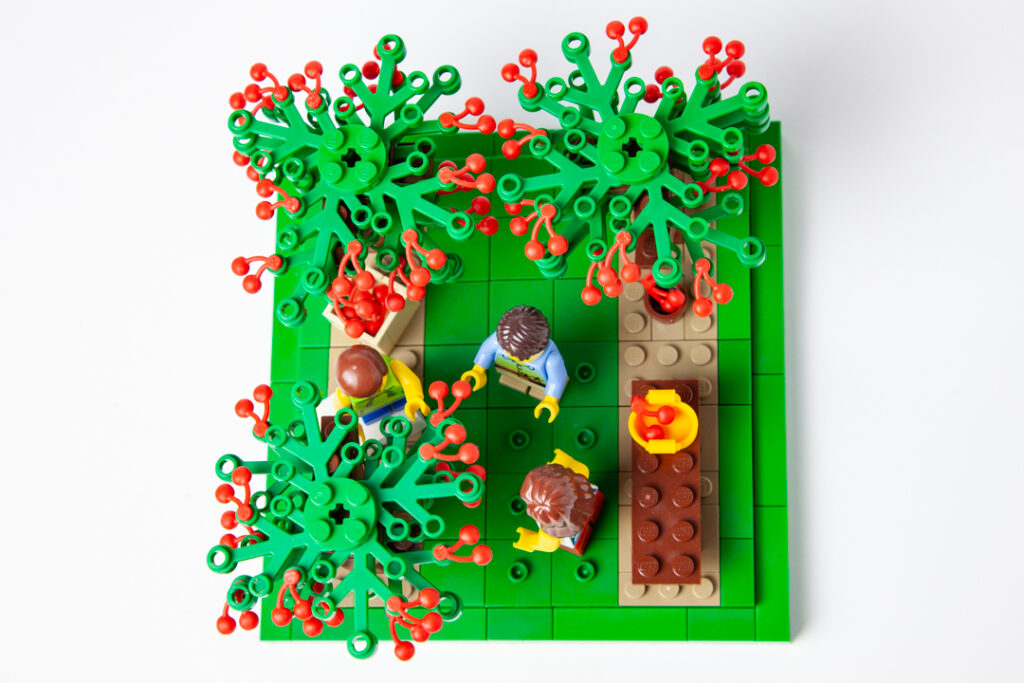 About the design
You can look more about the design in our Cherry Trees design post. You can also find out why these trees are so special in Door County, too.