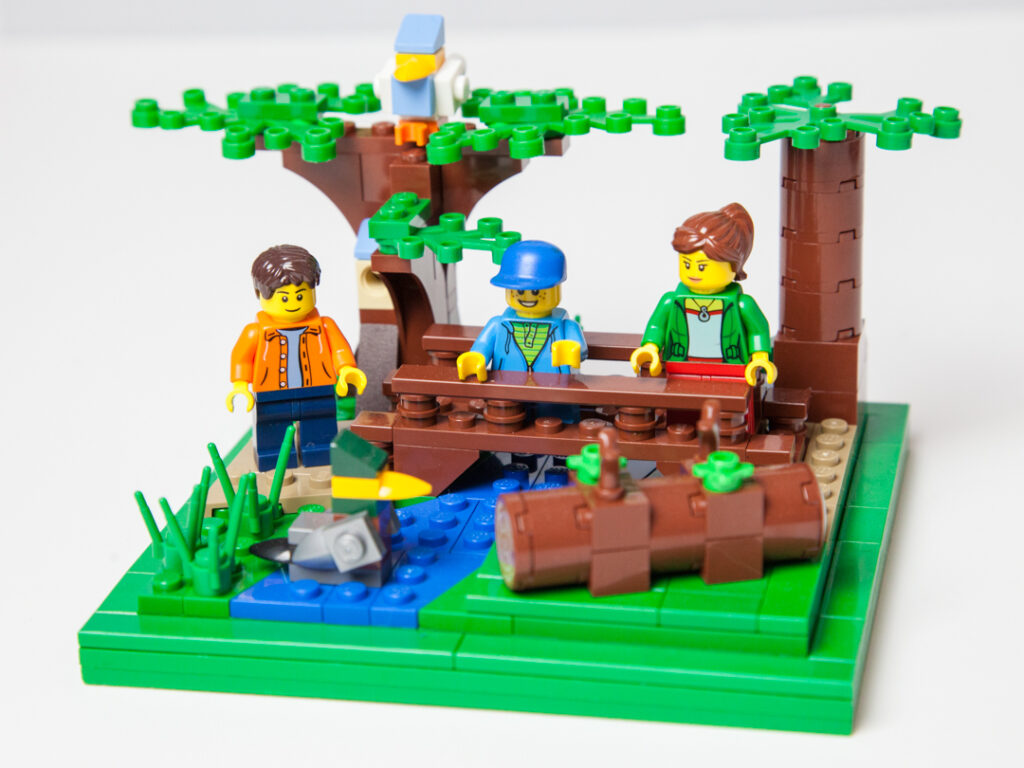 Our custom Lego design for a hiking trail inspired by Newport State Park near Ellison Bay in Door County.
The completed project
This hiking trail project came together pretty quickly for a few different reasons. The primary reason was because we were able to reuse a few elements from other projects and some official Lego sets in the same scene.
The first element you might recognize if you saw our Not Licked Yet project is another one of our cute ducks. It was actually a last minute element for this design as we finished off the final details. Luckily, we had left the stream just wide enough to let him swim in comfort.
Next, the forest elements came from two official Lego sets, with some modifications to fit our needs. The log in the foreground and the tree on the right in the background came from the Mountain Fugitives set. The tree on the left is a modified version from the Romantic Valentine Picnic Lego set.
Being able to reuse those existing elements was neat. The log in particular was fun for us. In the official set, it was being used as a log canoe for the fugitive to escape. However, we were able to setup it up on dry land and give it a few flowers and twigs for decoration.
The bridge itself was a custom design, and really where this project started from. We wanted it to go across a stream, but not take up too much space in the scene. Having it fit two minifigures was perfect, and it's tucked neatly under the trees for extra shade during the hike.
One last thing to callout is the stream and the hiking trail itself. Like most of our designs, we try to avoid "the grid" as much as possible. So here, we wanted to layout the water and the trail on a slight angle, and the wedge plates were perfect.
We ended up needing 3 different colored wedge plates for this, but it was worth it. You can see more of how they're used in the overhead view below.
Photos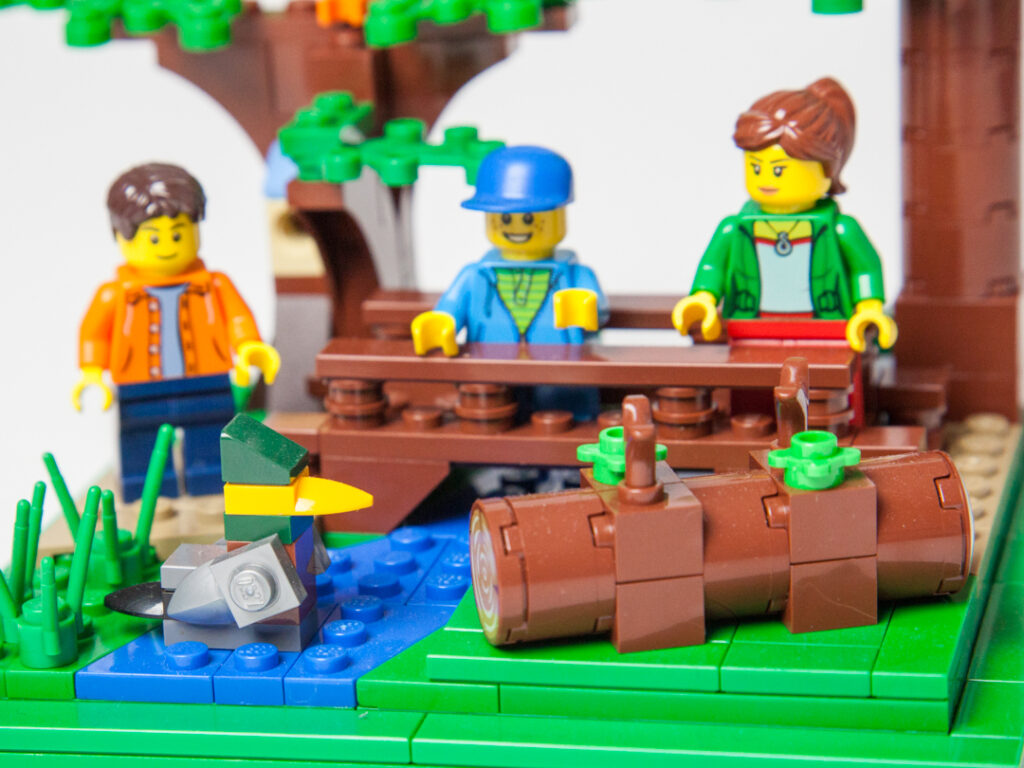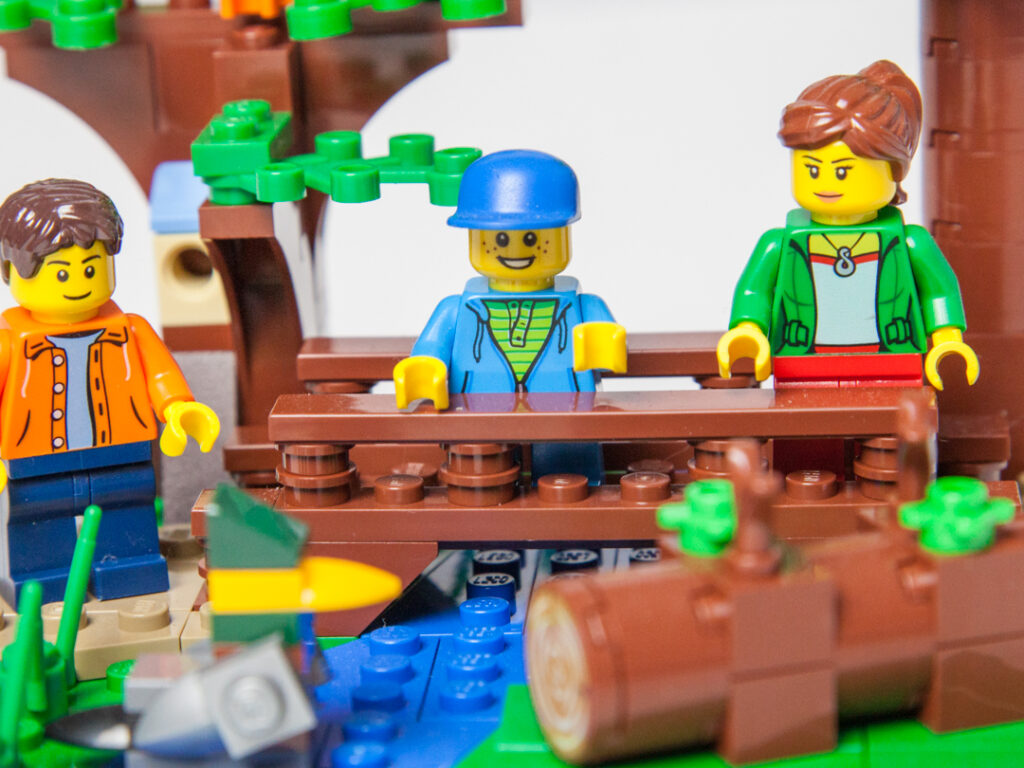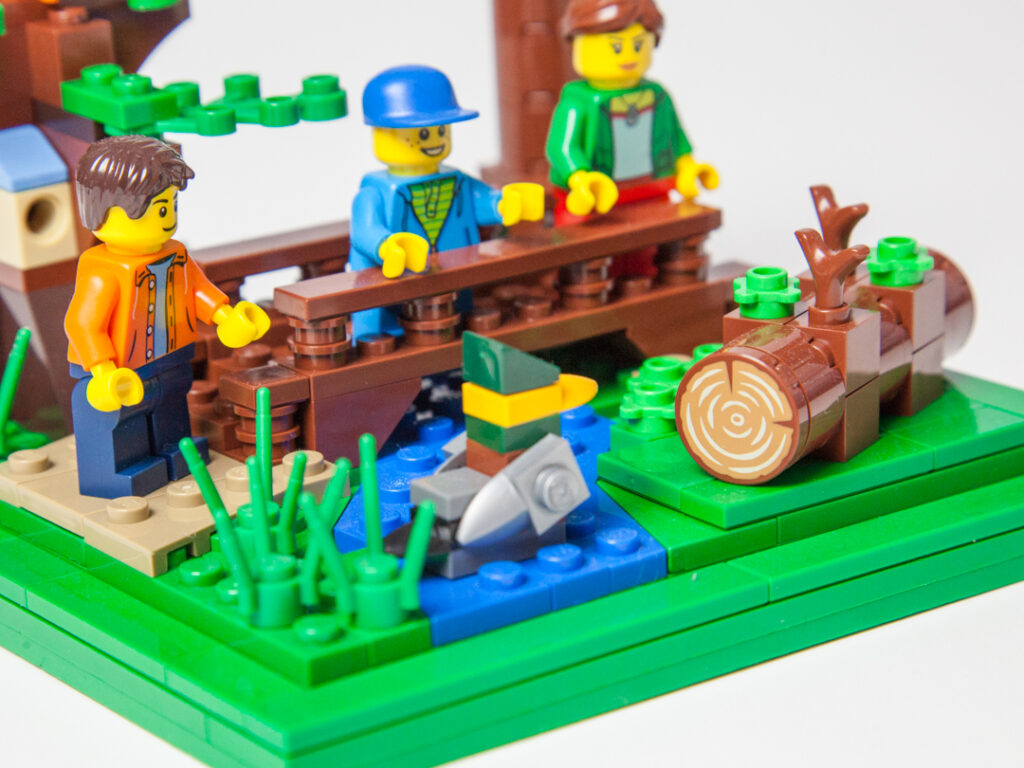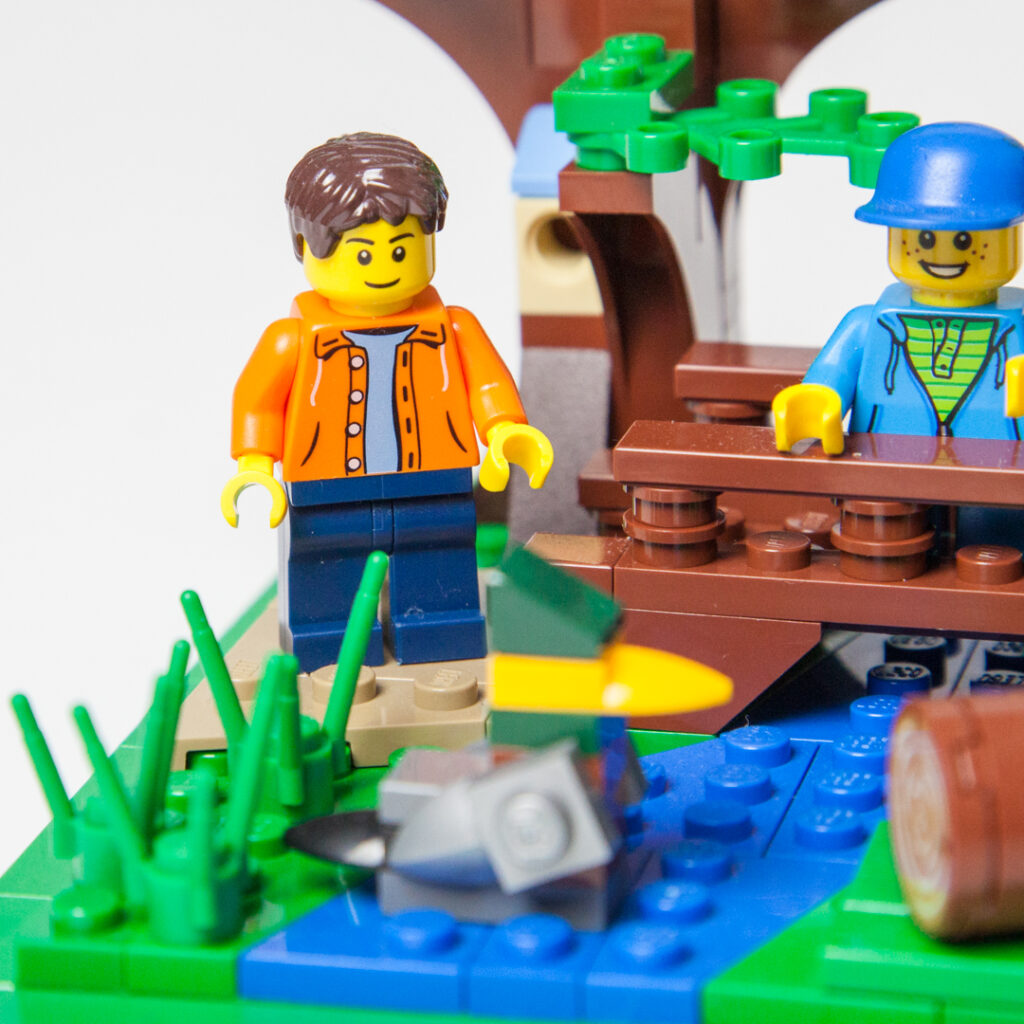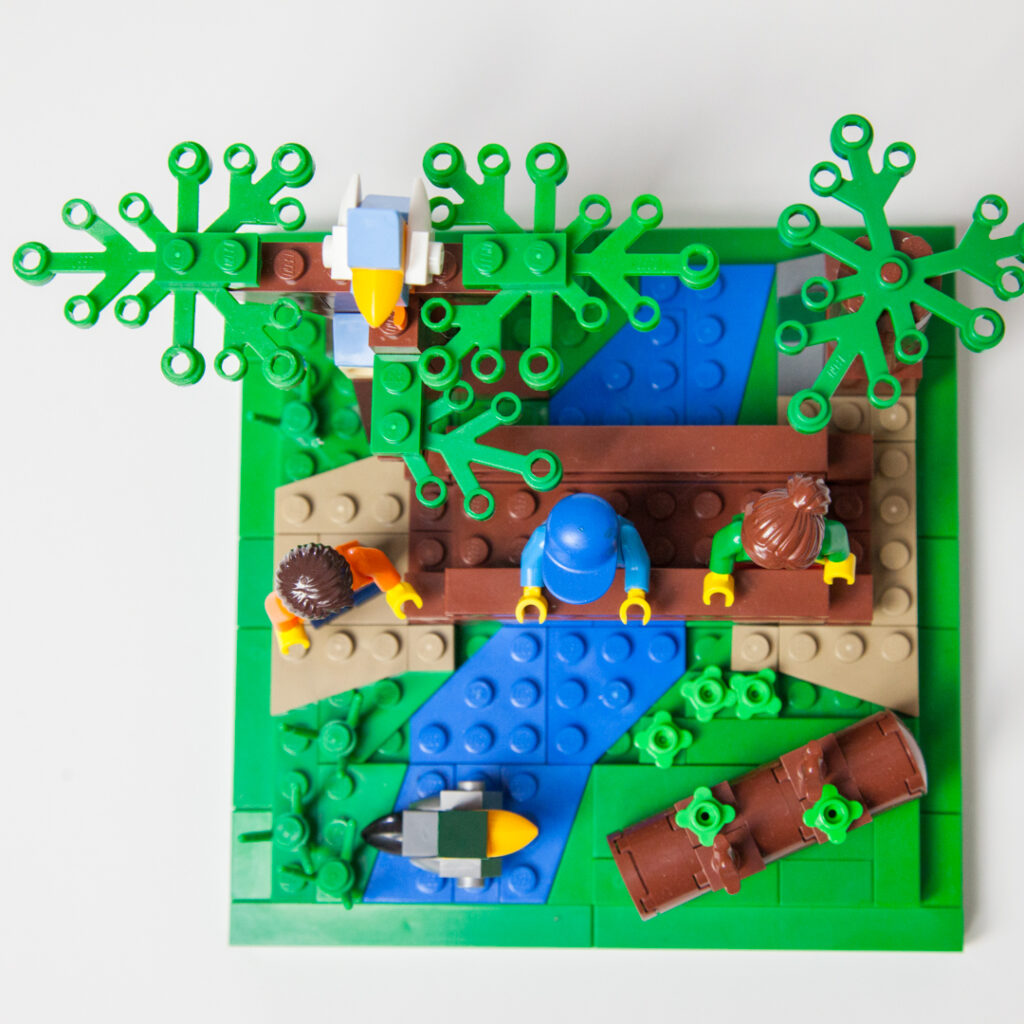 About the design
You can read more about this design in the Hiking Trail design post.
And while a nice hike isn't something we always get to do on each of our Door County trips, it's always a goal to do something fun in the great outdoors.