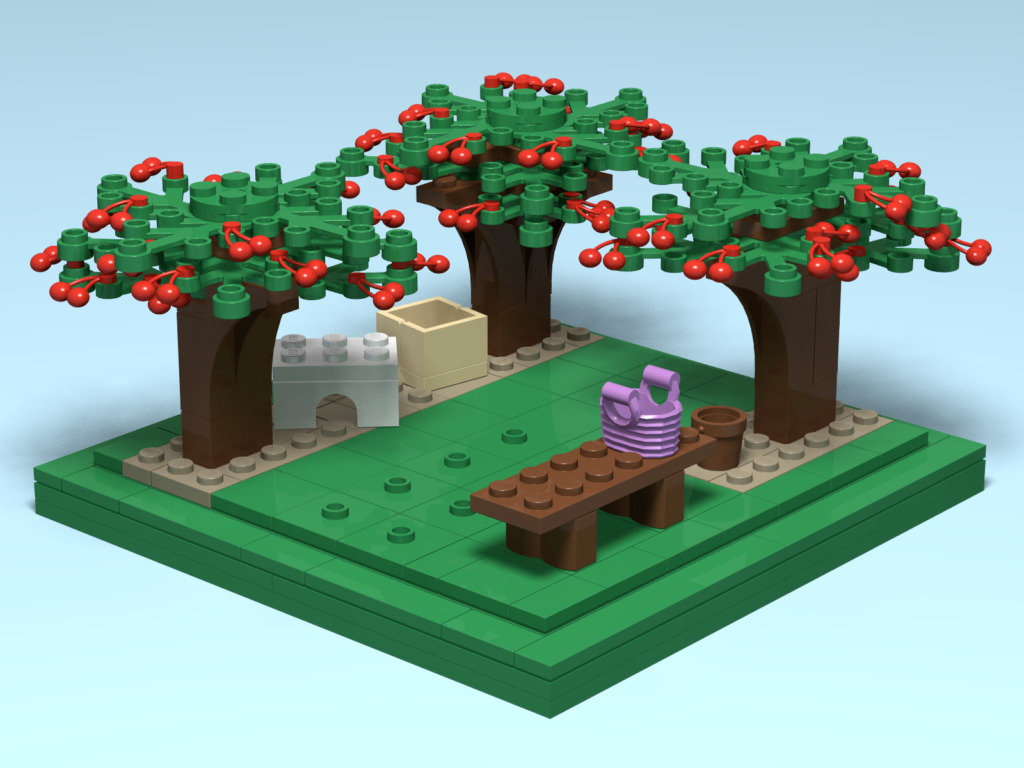 A Lego design of a walk through a field of cherry trees in Door County.
About the design
This was another fun concept that came up when thinking about what makes Door County be Door County. Something that comes to life at the same time each year to mark celebration and festivities. Cherries!
After the trees in our Hiking Trail project, we wanted to give it another go. So what better types of trees for Door County than cherry trees? We had some left over tree arches and just a few cherries left to test out a few ideas. What we came up with was a nice little cherry lover's dream.
As before, once we had our focus points of the scene, it was time to fill in the details. We came up with some dirt rows for the trees, and a nice little bench to rest when needed. After that, it was a matter of a box and bucket to collect the yummy cherries and a stool for our Lego Christian to reach the trees.
Project status: Completed
This project has been completed, and you can find photos in our Cherry Trees project post.
Better have those cherry recipes ready.