Completed – Door County Sign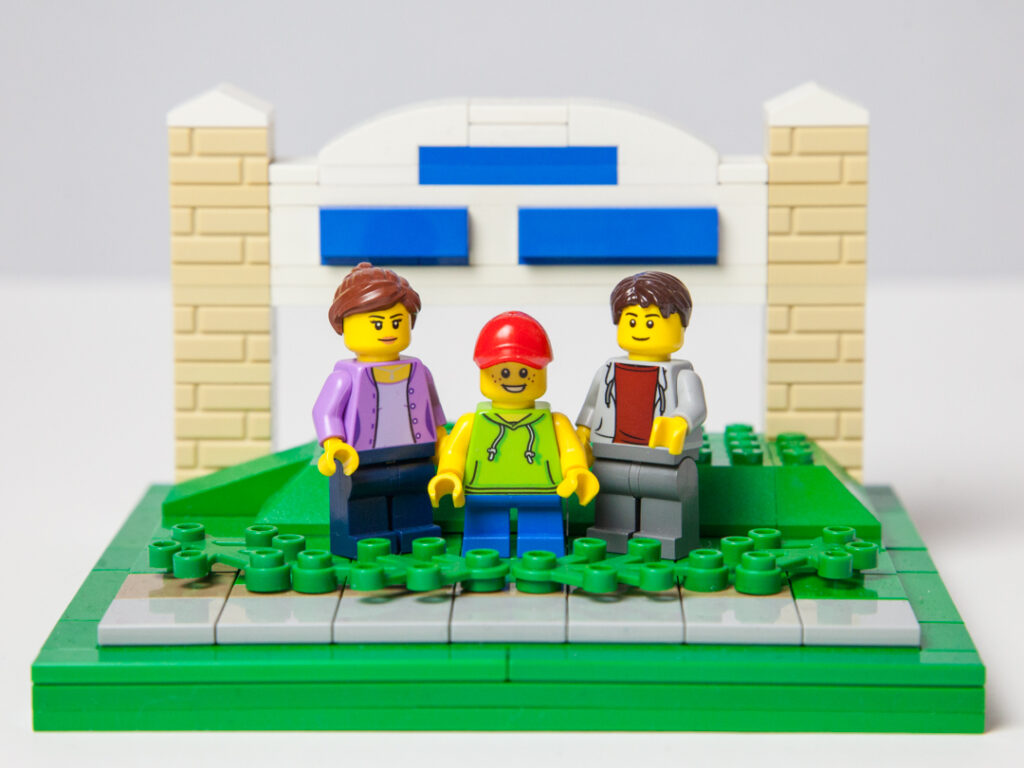 Our Lego minifigure family posing in front of our Door County sign project.
The completed project
This was no doubt one of the simplest projects on our list. Yet, it still has a special place in the collection.
The Welcome to Door County sign is part of every road trip we look forward to the most. It's the point at which we get to say, "we're here!"  So with that said, you can see why it's special to us.
Much like our Cana Island Lighthouse project, we were dealing with a smaller scale here. We knew there wasn't going to be a way to fit in actual letters on this sign. Once we had the solution in place for the blue "letters" on the sign, we had an idea for how big the sign was going to be.
With the sign size established, we toyed around with a few different heights in relation to the heights of our minifigures. After that, it was working with the foreground elements and our minifigure family to finish the scene.
We wanted to add some simple landscaping, and had some left over leaves that we wanted to try out. The hill behind our family was a fun element, as well. We didn't want to make it perfectly symmetrical, though. And given that we didn't have too much room to work with, it worked itself out nicely.
Photos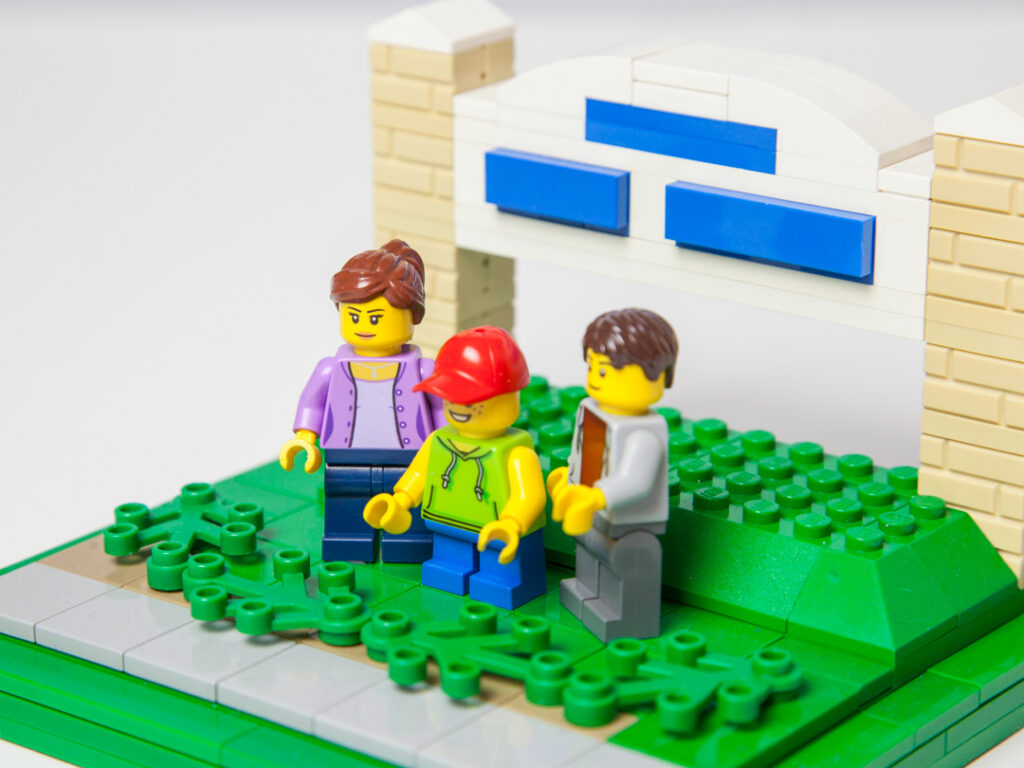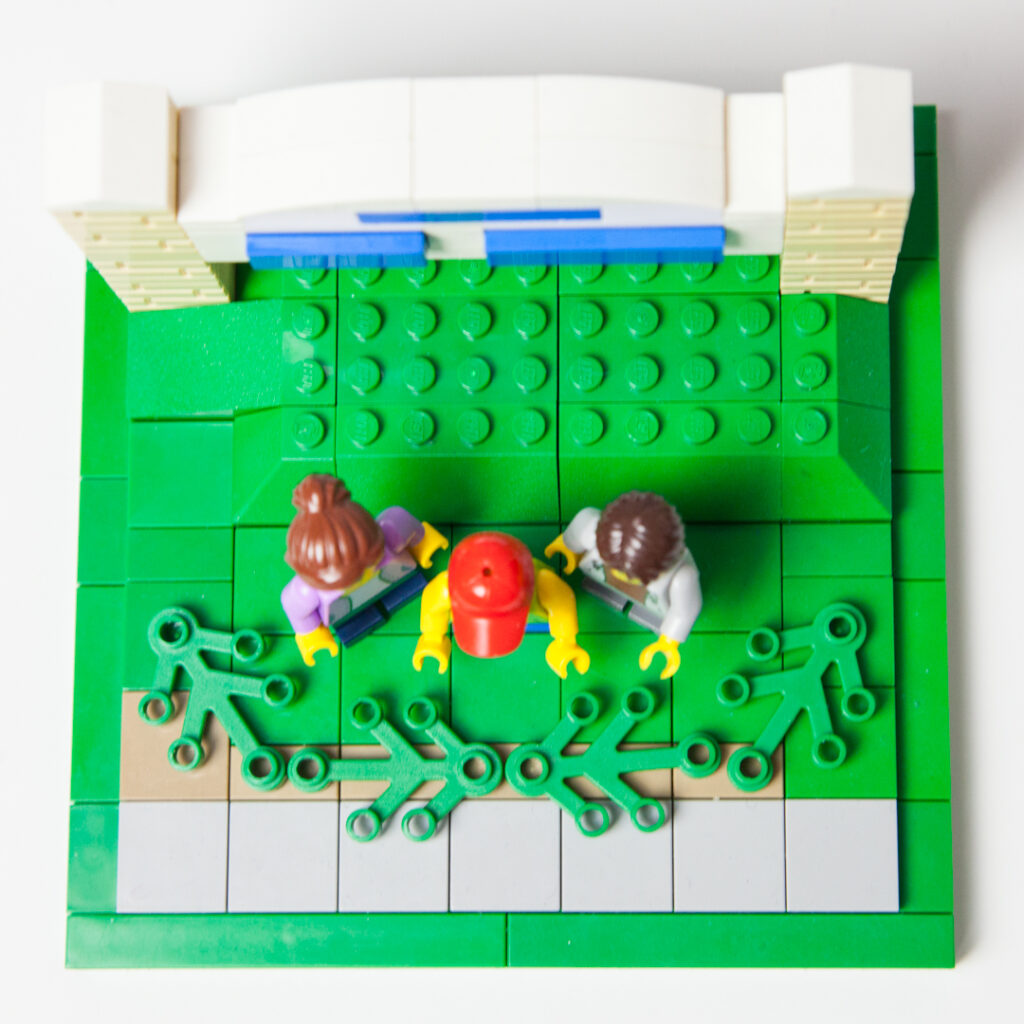 About the design
If you want to learn more about this design, you can read our Door County sign design post.