Design – Door County sign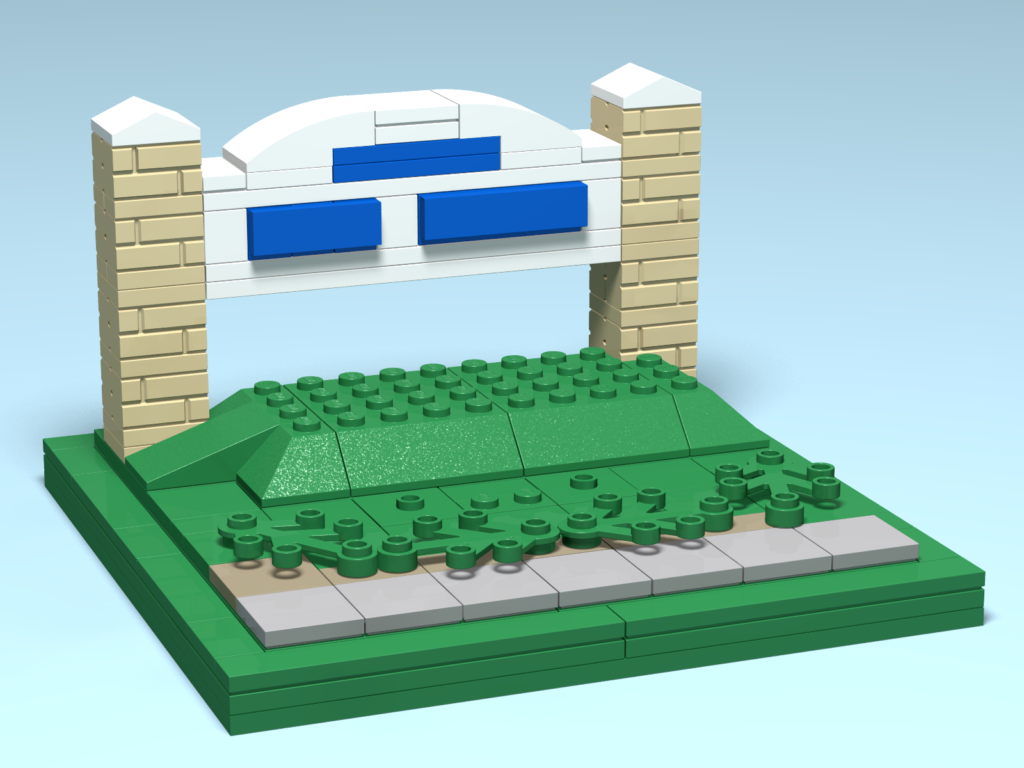 Our version of the Welcome to Door County sign that everyone gets excited to see when they arrive on vacation.
About the design
Once the idea came up for this project, we just right into the design. The sign itself had it's initial limitations, mainly because we could use letters to spell out "Welcome to Door County" in Lego form.
It didn't take long to land on a compromise that we could live with, though. From there, it was what to do for the foreground and where to factor in our Lego minifigure family. That's where the work went into for this.
We started with just a hill, but that left everything looking so green. It wasn't until looking at aerial photos on Google Maps did we decide to come up the final elements. We added a little bit of the road and then some dirt leading up to the grassy area. Then, using some left over tree branches from our Hiking Trail project, we tried using them for grass itself.
Project status: Completed
This project has been completed, and you can find them in our Door County Sign project post.
As you can tell from our website, Facebook page and on Instagram, though, it became our profile image as soon as we had the photos ready.