Completed – Funky Cookie Studio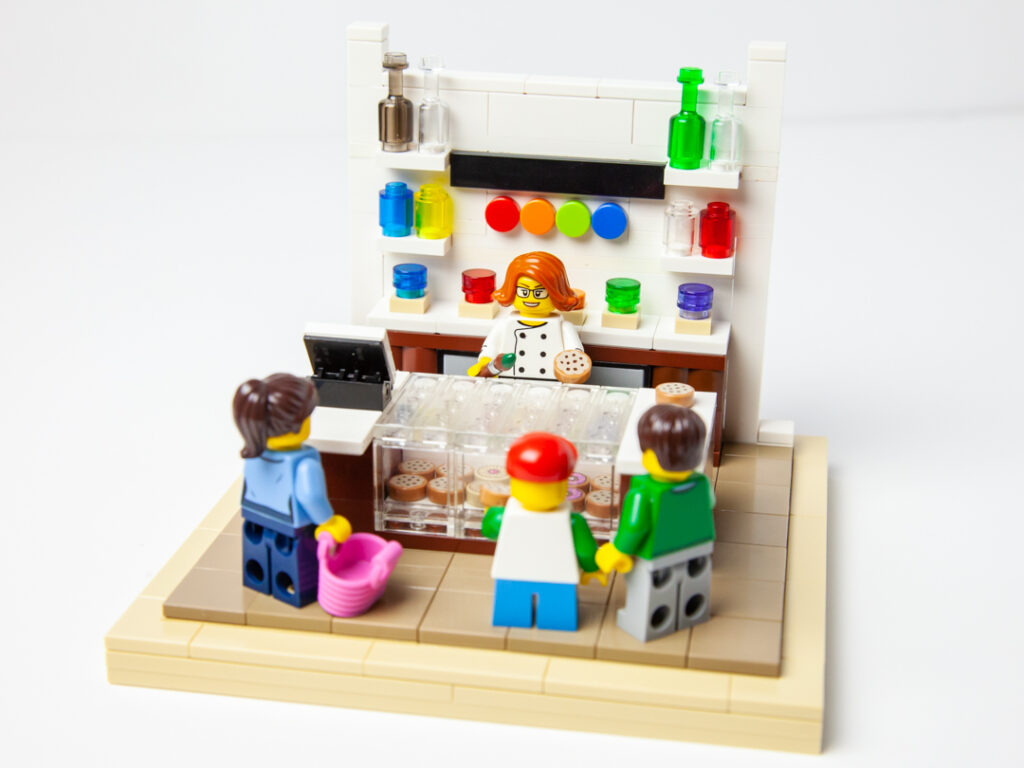 Our Lego version of the amazingly fun, and delicious, Funky Cookie Studio in Sister Bay.
About this project
Delicious cookies that come in such fun designs. Being fans of the Funky Cookie Studio in Sister Bay was more than enough inspiration for us to be included in our project list. And before we go into any more about this project, check out @jillfcs on Instagram and see what we mean. Just come back when you're done. 🙂
Okay, so back to this project. We looked through a few photos online and felt like the backdrop behind the register was going to be fun to recreate. And with our project size, that left us with more than enough room for a nice display counter with some yummy cookies in it.
So, we started with the backdrop first. It was similar to the approach we did for the Gift Shop project, with the shelving and the smaller items on the shelves. It was fun to add those colors and play with the translucent bricks for this part.
Next was working with the display counter. The actual size changed a few times, but we love where it ended up. We really, really wanted to have the transparent bricks on top of the counter, but that almost didn't happen. While those 1×4 trans-clear tiles were showing up in the BrickLink Studio app during the design phase, those parts weren't as easy to find as we thought. Luckily, we found a seller in San Diego that had them, and our design wish was saved.
The rest of the fun was just adding our Lego minifigure family. We already mentioned the Gift Shop project earlier, and the joy our minifigures are having picking out their favorite cookies is the same as it was with the toy shelves from that one. I don't think that basket Lego Mama is holding in her hand is going to stay empty for long.
Photos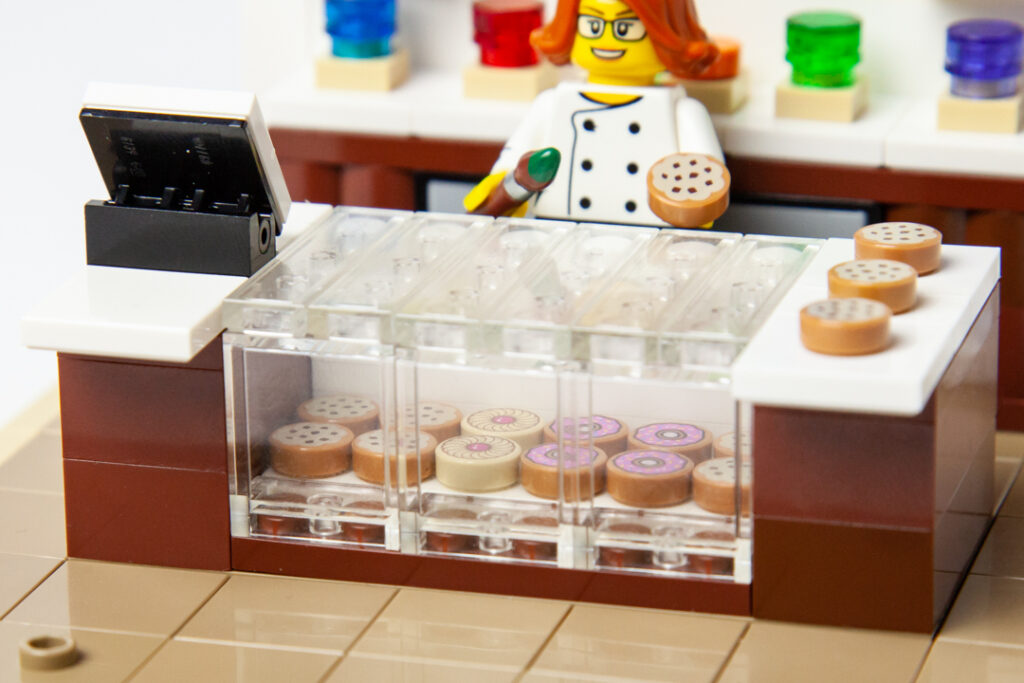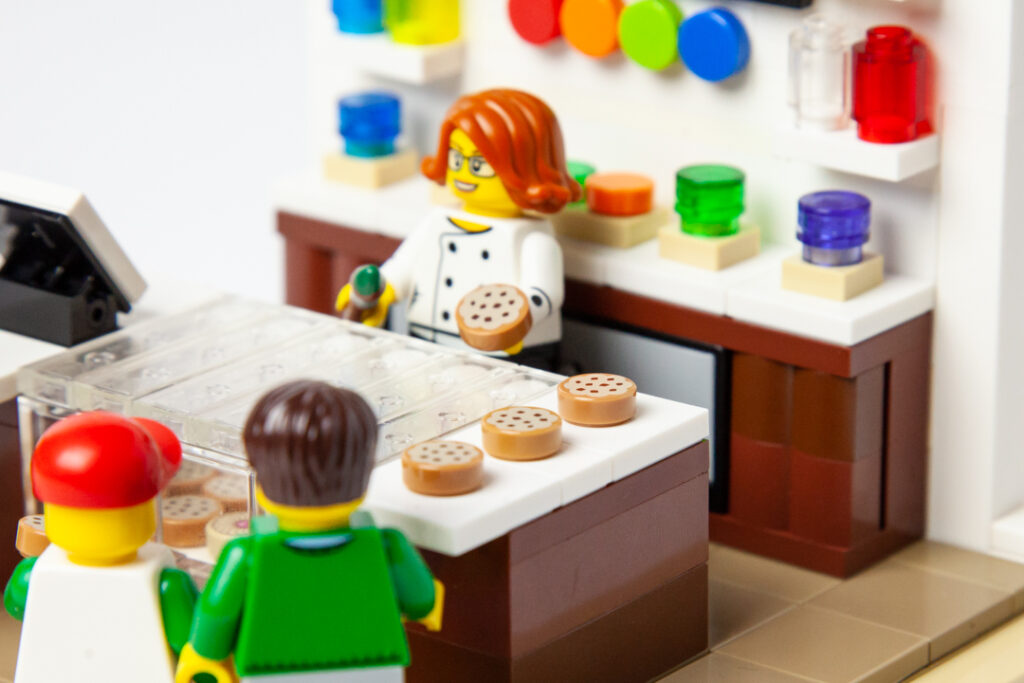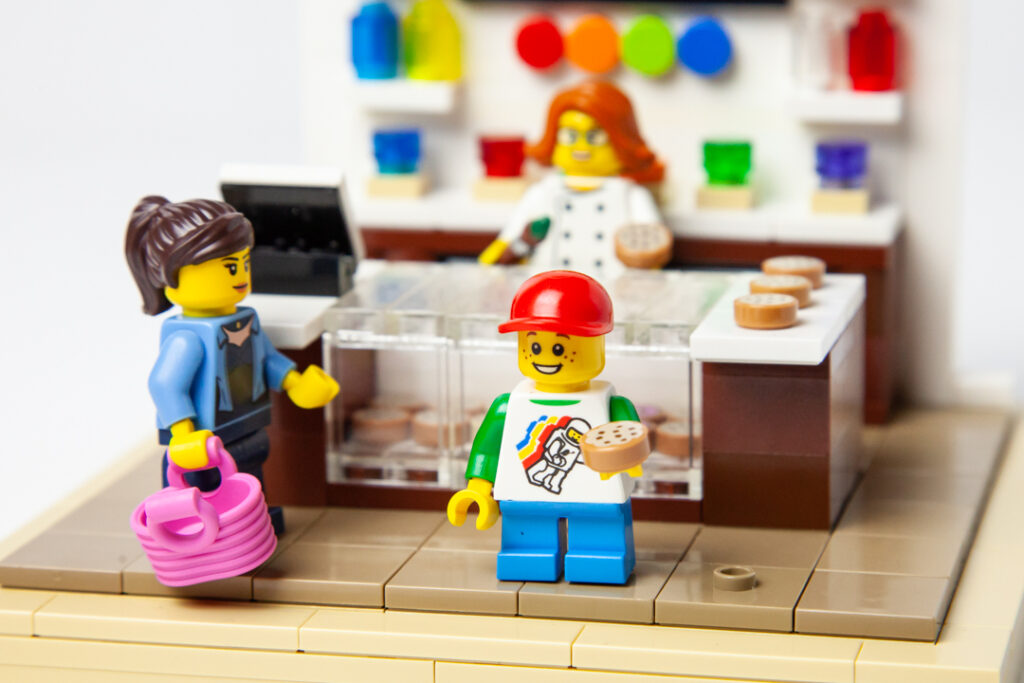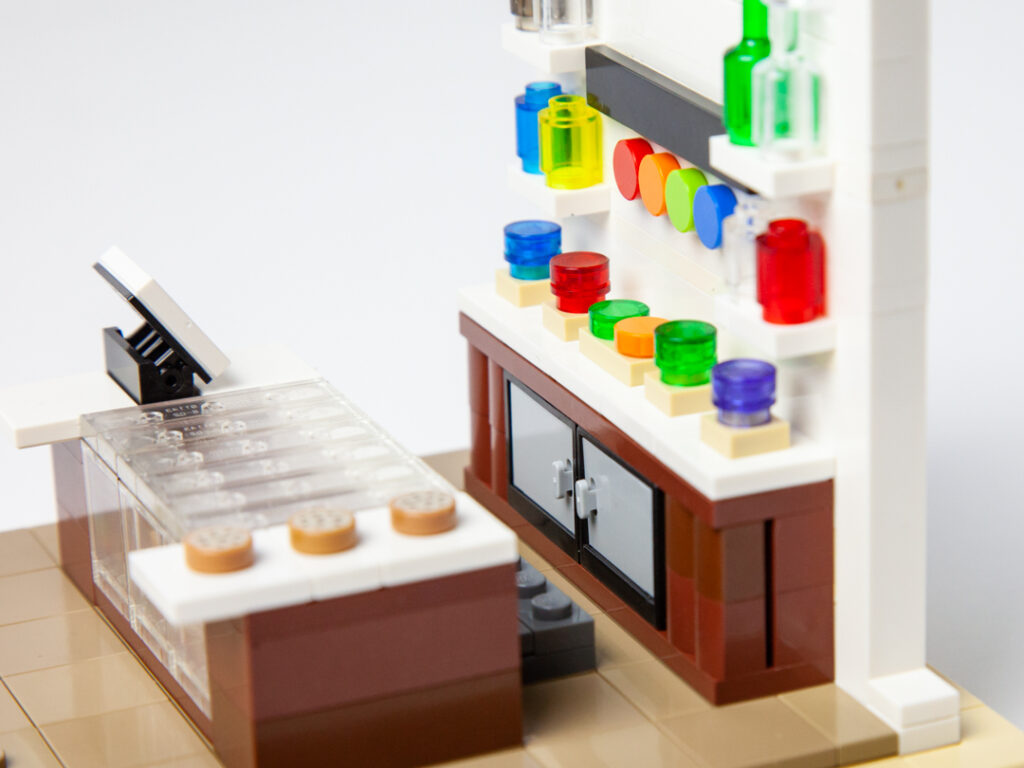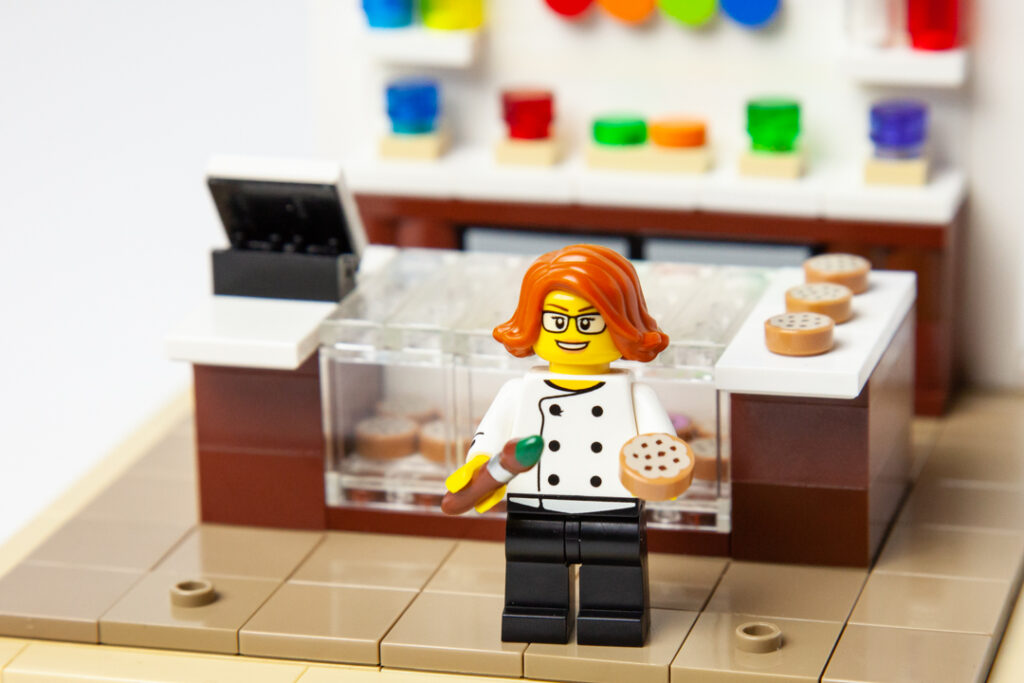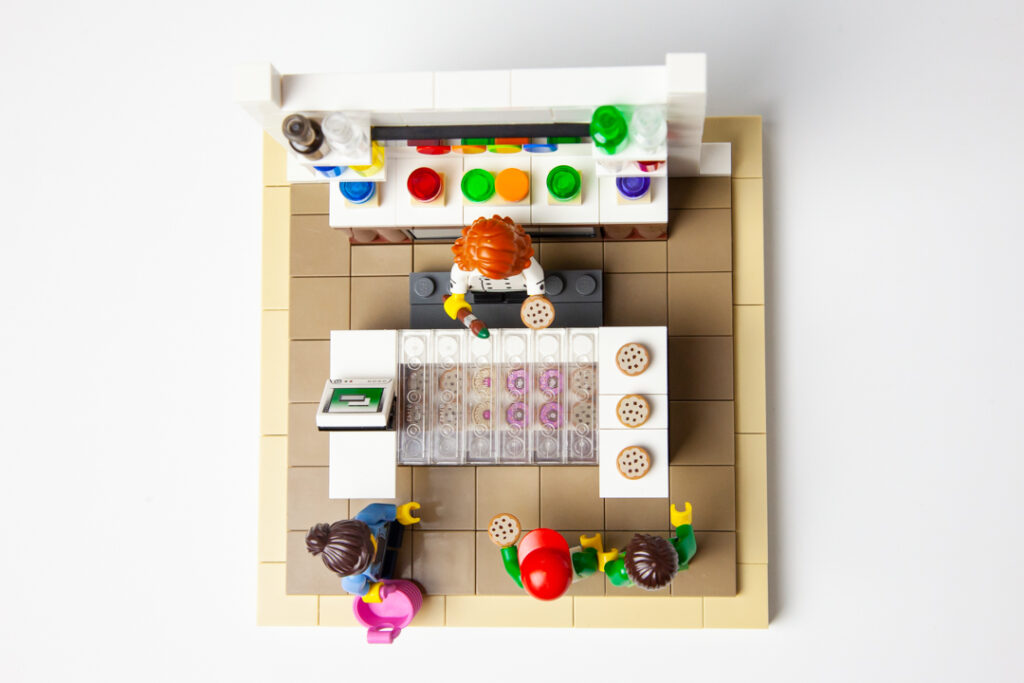 About this design
You can read more about the design for this project in our Funky Cookie Studio design post.
And if you're hungry for some sweet treats after reading this post, we sincerely apologize.