Design – Funky Cookie Studio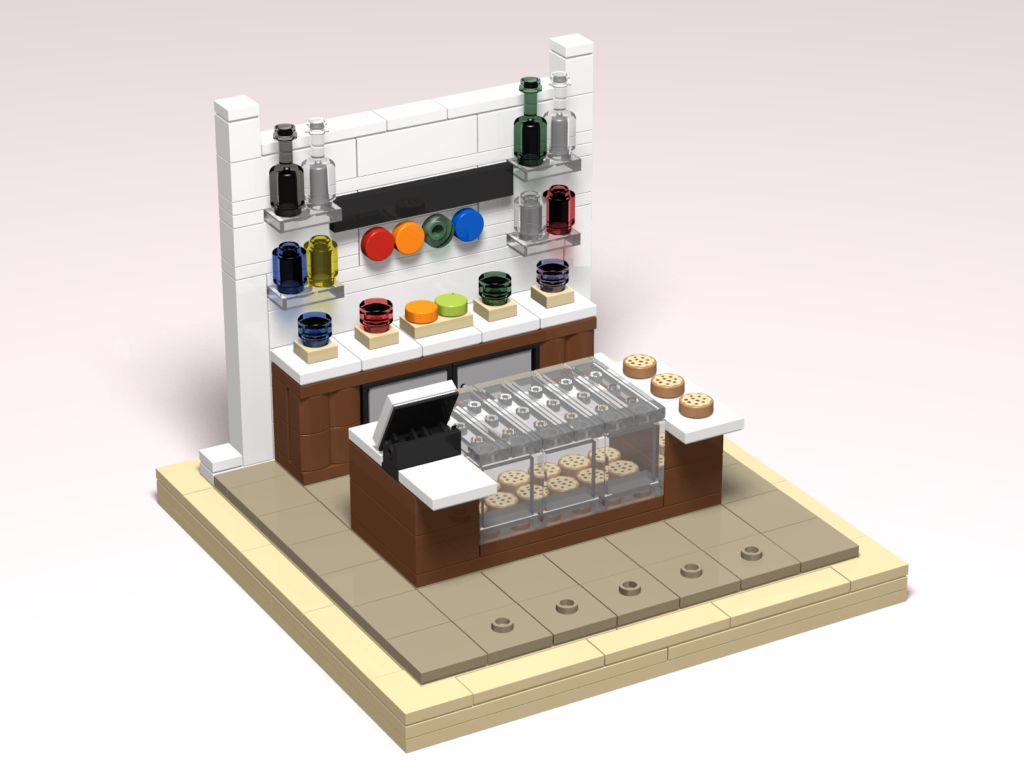 Absolutely delicious cookies in very awesome designs are a sight to see (and taste) at the Funky Cookie Studio in Sister Bay.
About the design
For starters, we absolutely LOVE the Funky Cookie Studio in Sister Bay. It is so much fun, we would go there even if we didn't have a 1st grader with us. 🙂
We actually found them on Instagram first (@jillfcs). Just try to tell us you can't look at those cookies and not want to buy them all.
With this design, we decided to include the main counter and backdrop where all those beautiful cookies are displayed. We used a few photos online, and were very pleased with how well the design came together. That said, we still might need to tweak the display counter a little bit when we actually build it, though.
Lastly, the backdrop behind the counter was a fun element to include. By adding those floating shelves and the various bottles and gifts on the counter, it came out looking great. They're similar to what we did for the toy shelves in the Gift Shop project, too, which was cool to see.
Project status: Completed
At last, we're happy to report that this project has now been completed. You can find all the delicious cookie fun and photos in our Funky Cookie Studio project post.
That said, we can't wait to start this one so our Lego minifigure family can indulge their imaginary sweet tooth.