Completed – Lavender Field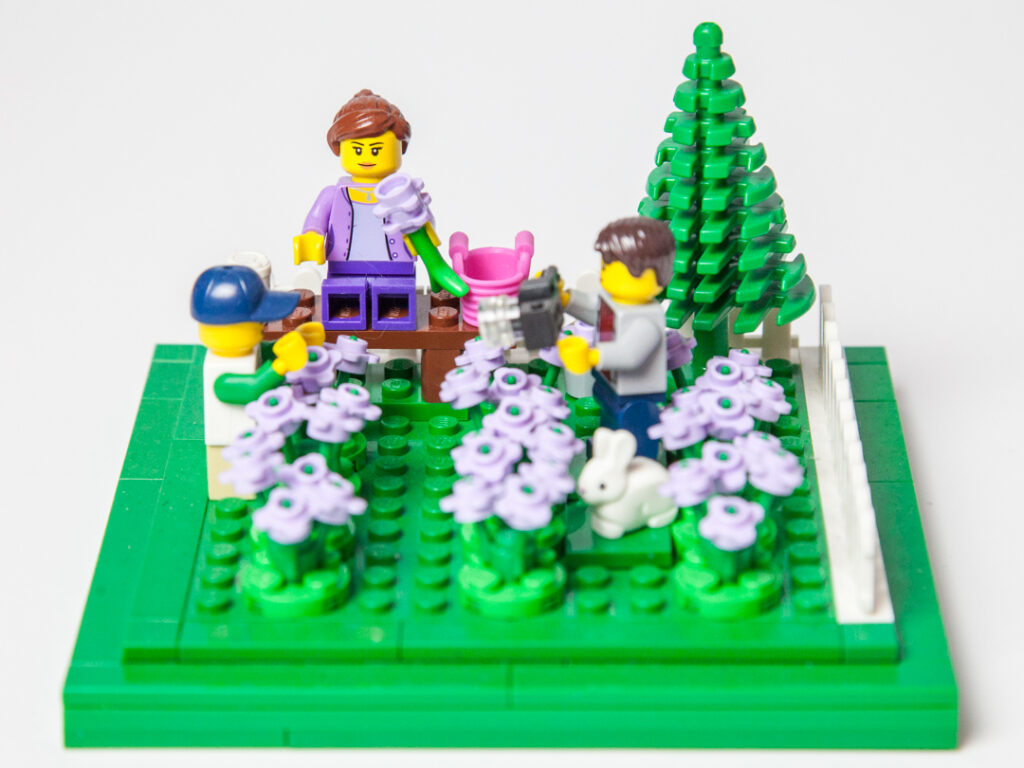 Family fun in our Washington Island inspired lavender field custom Lego project.
The completed project
As Mama would say, "one can never have enough lavender." In fact, she does say that at least 3 times on every one of our Door County visits. 🙂
While this lavender field and our family scene isn't based on any one Door County lavender farm, it is primarily inspired by our visit to Fragrant Isle on the very beautiful Washington Island. We have had many great memories on our dozens of trips to Door County, but very few can compare to Mama's joy from the afternoon we spent on that island.
The center of this design began with the rows of lavender, and expanded out from there. The white fences were originally parallel to each other, but after we placed the bench and the large tree as an anchor in the back corner, it made more sense to move the second fence to the background.
As for our family, it was obvious that Mama was going to have a prominent place in the scene. It was just a matter of deciding what Papa and Christian were going to do. With such a fun outside scene, we decided to add a little visitor in the lavender rows, too.  Under strict instructions not to eat any of the plants!
Photos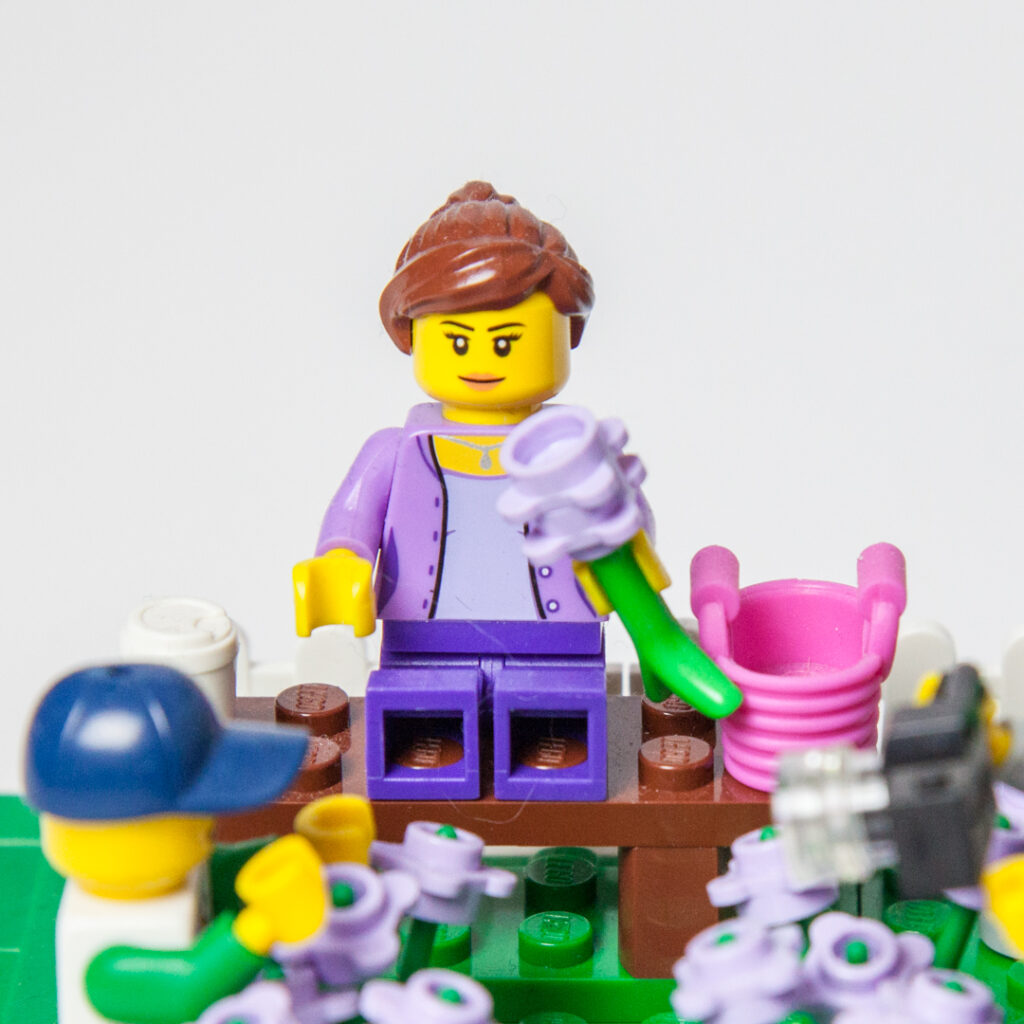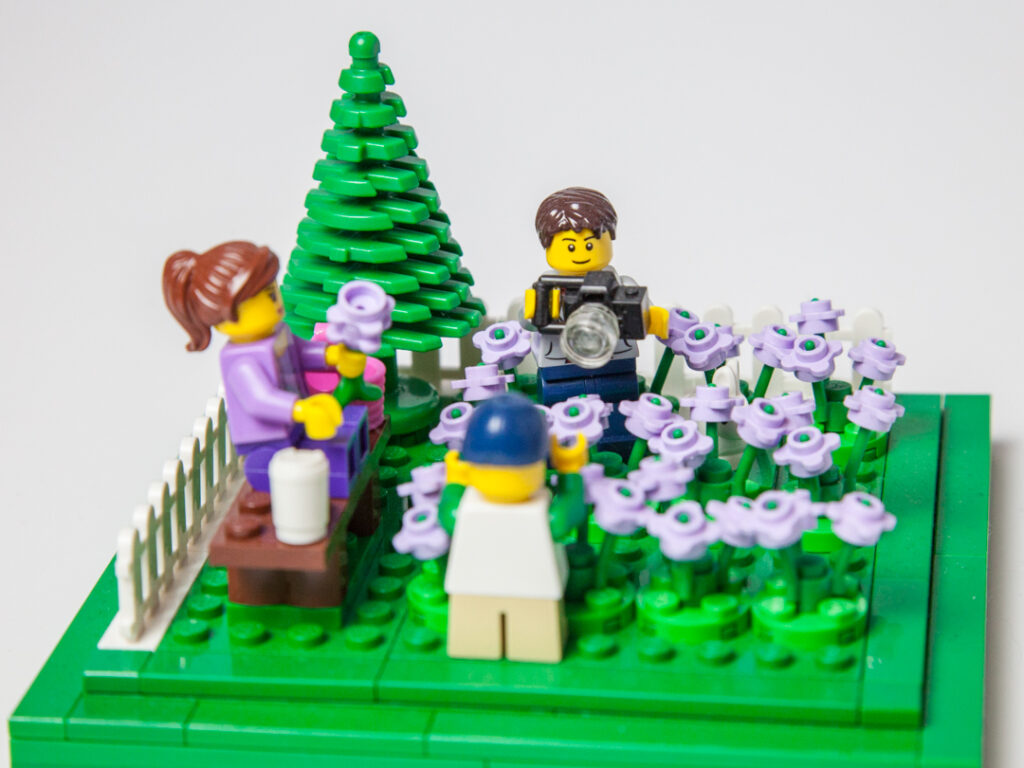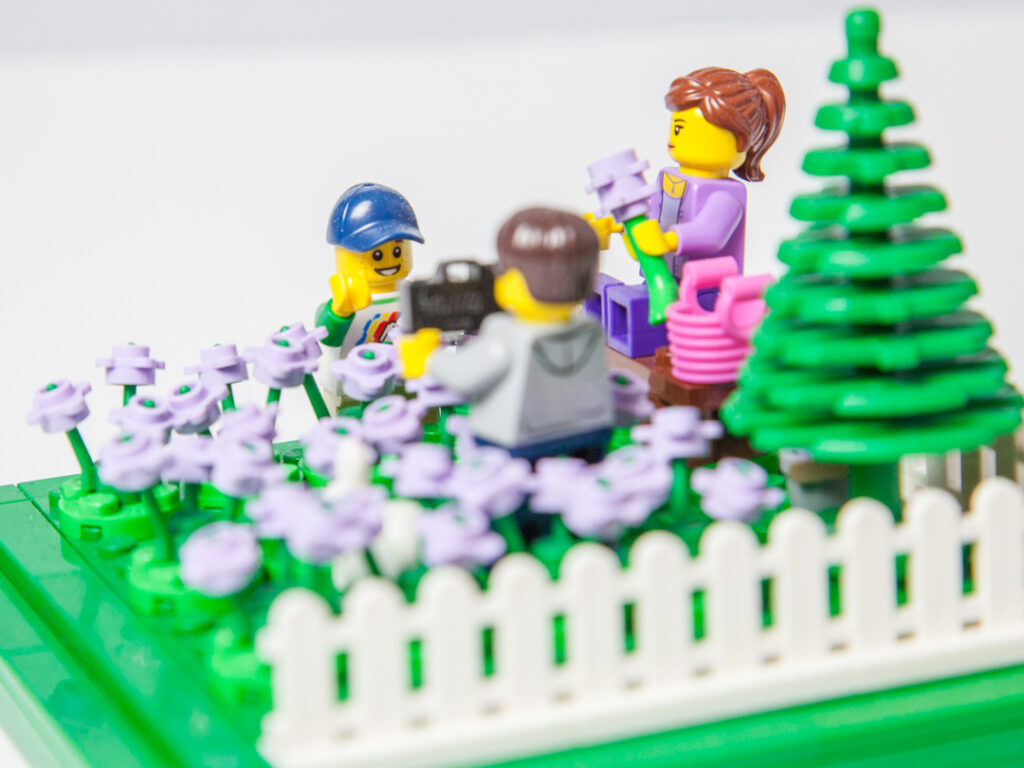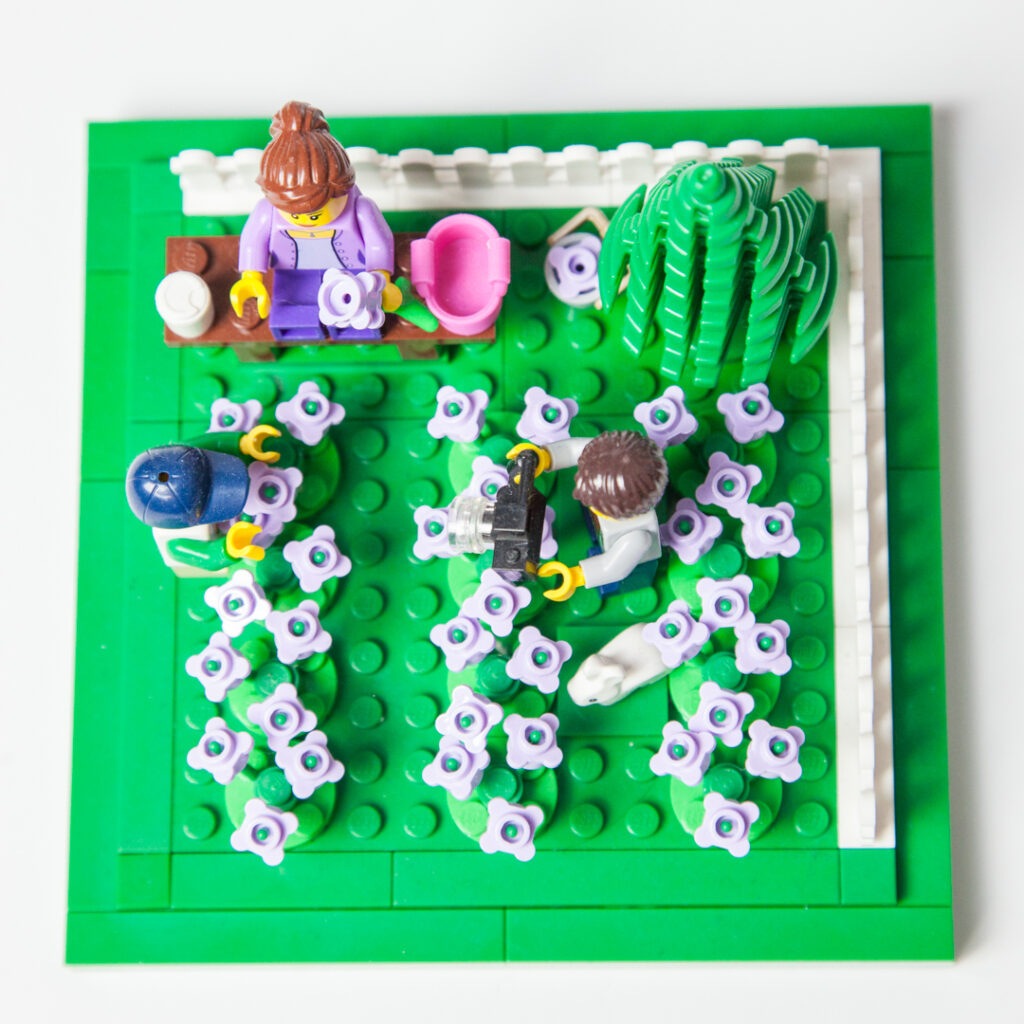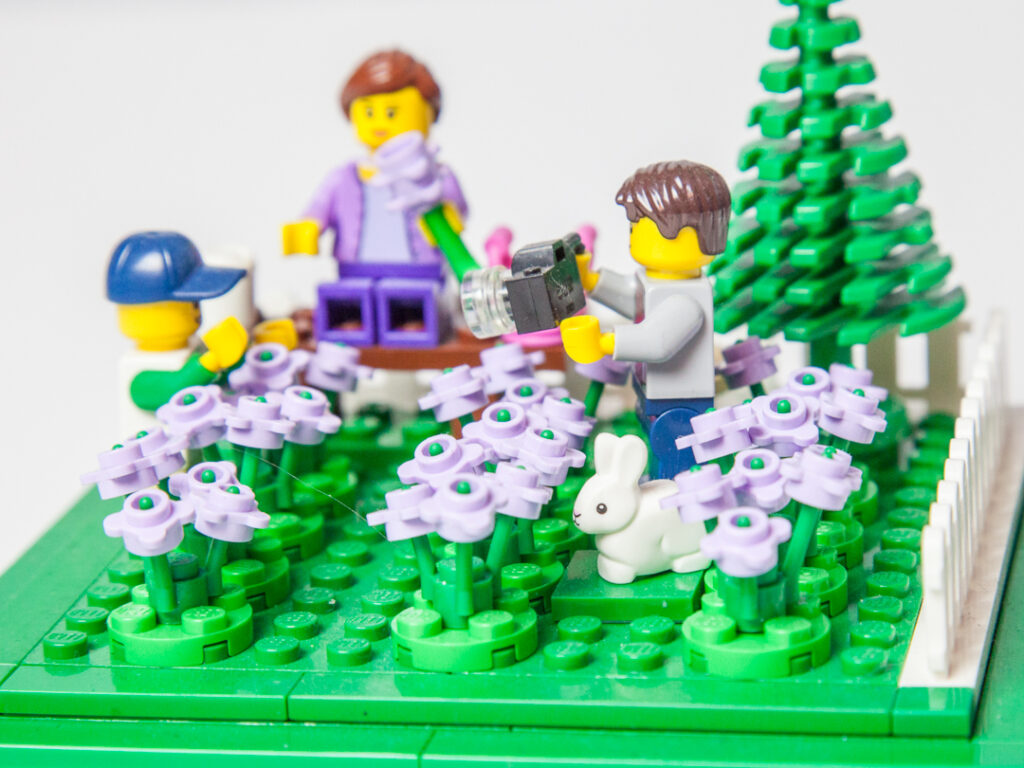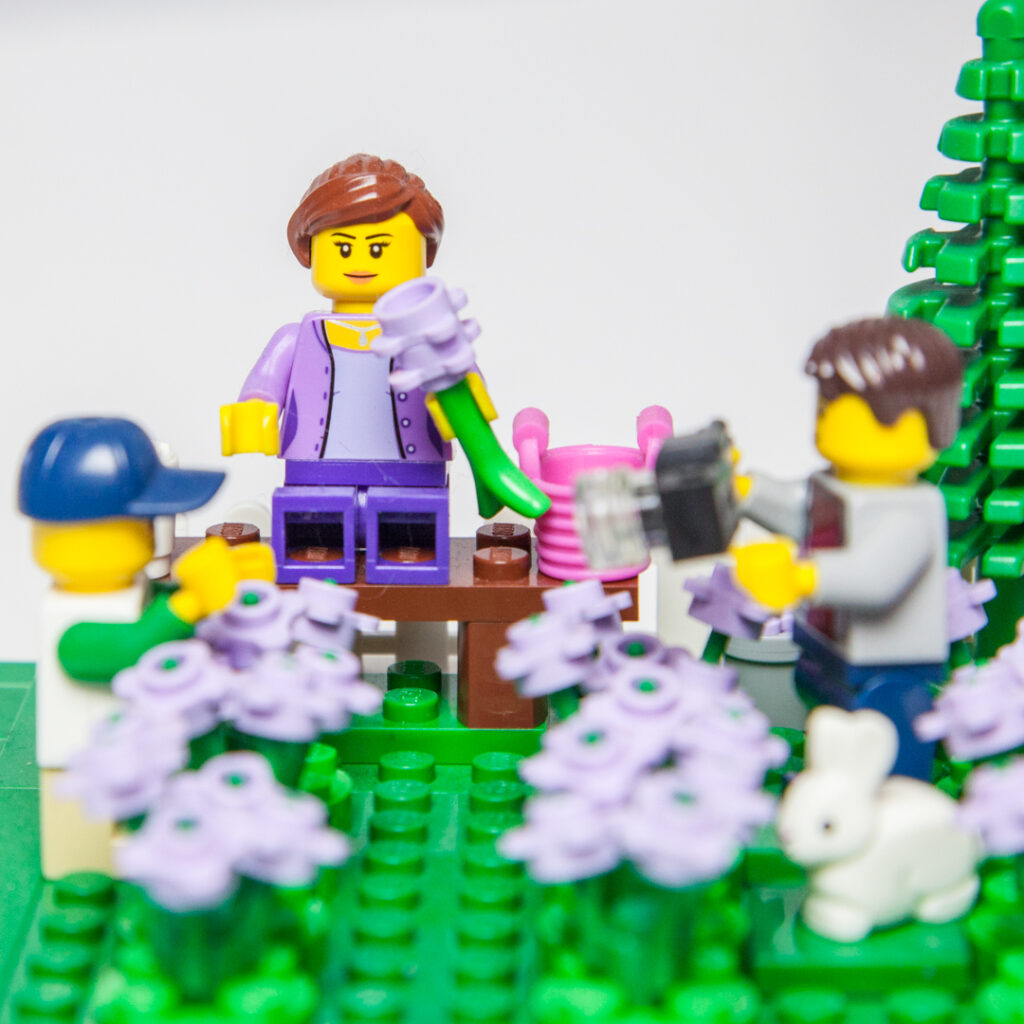 About the design
Adding our minifigure family and our little visitor into this project is what really made this design come to life. You can see the initial design render and more details for this project in the Lavender Field design post.
And if you're as big of a lavender fan as Mama, check out the Lavender Spa completed project as well.