Completed – Marina Sunset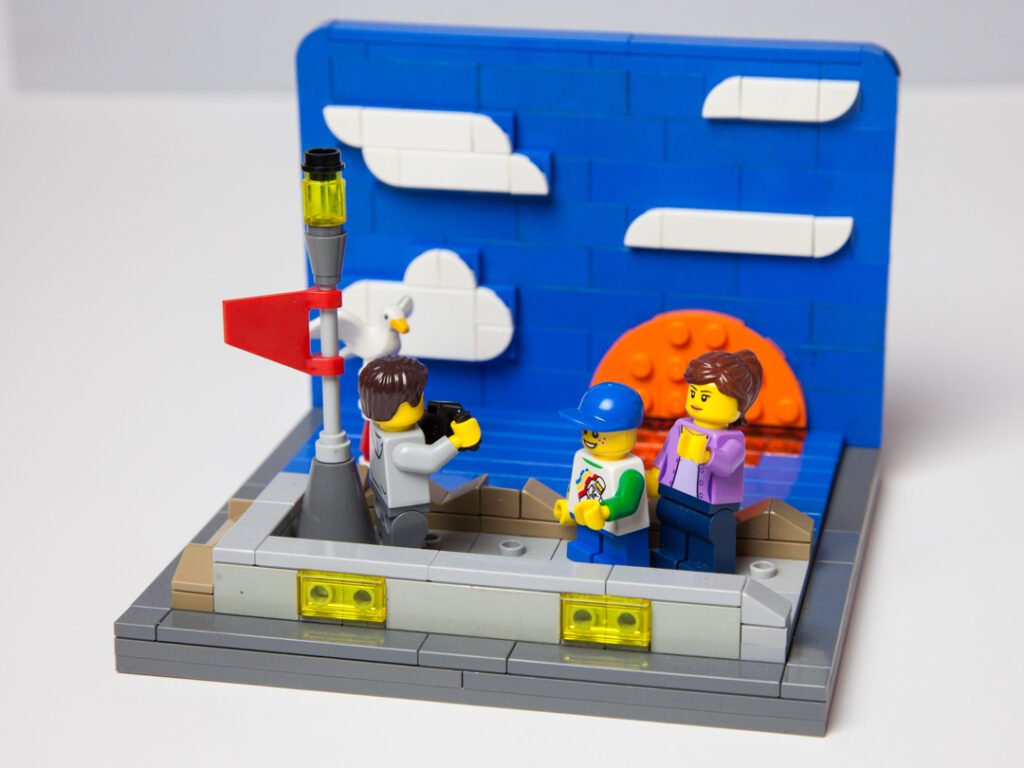 Ending a great day in Door County by taking in a spectacular sunset at the Egg Harbor Marina.
The completed project
We don't hide that the fact that the Egg Harbor Marina has a special place in our hearts. Whether it's our picnic lunches or gazing at the stars, the memories are countless. So, capturing the beauty of a Door County sunset in Lego form just had to involve the marina.
The design has a lot of fun aspects to it. The sun's reflection in the water, the fluffy clouds in the sky, and even a feathered friend on the buoy. It could truly be a Lego version of a Door County postcard.
Which is probably why our Lego Papa has his camera out to capture the moment with family.
Yet, for a relatively simple design, there are still a lot of fun details to enjoy.
Photos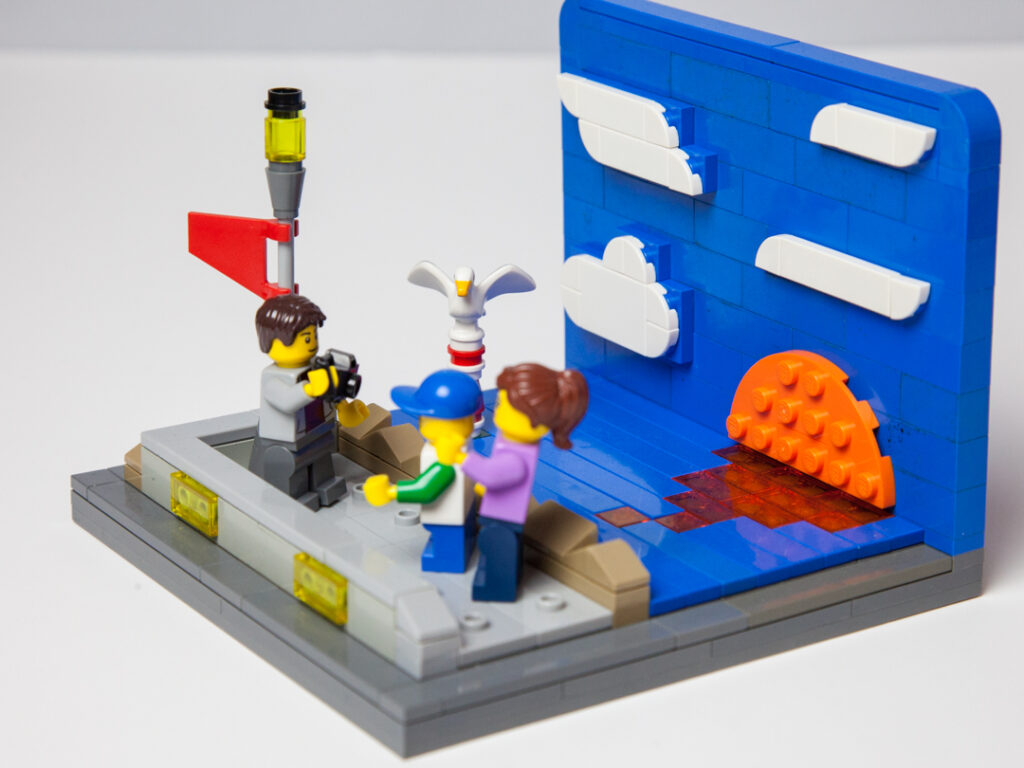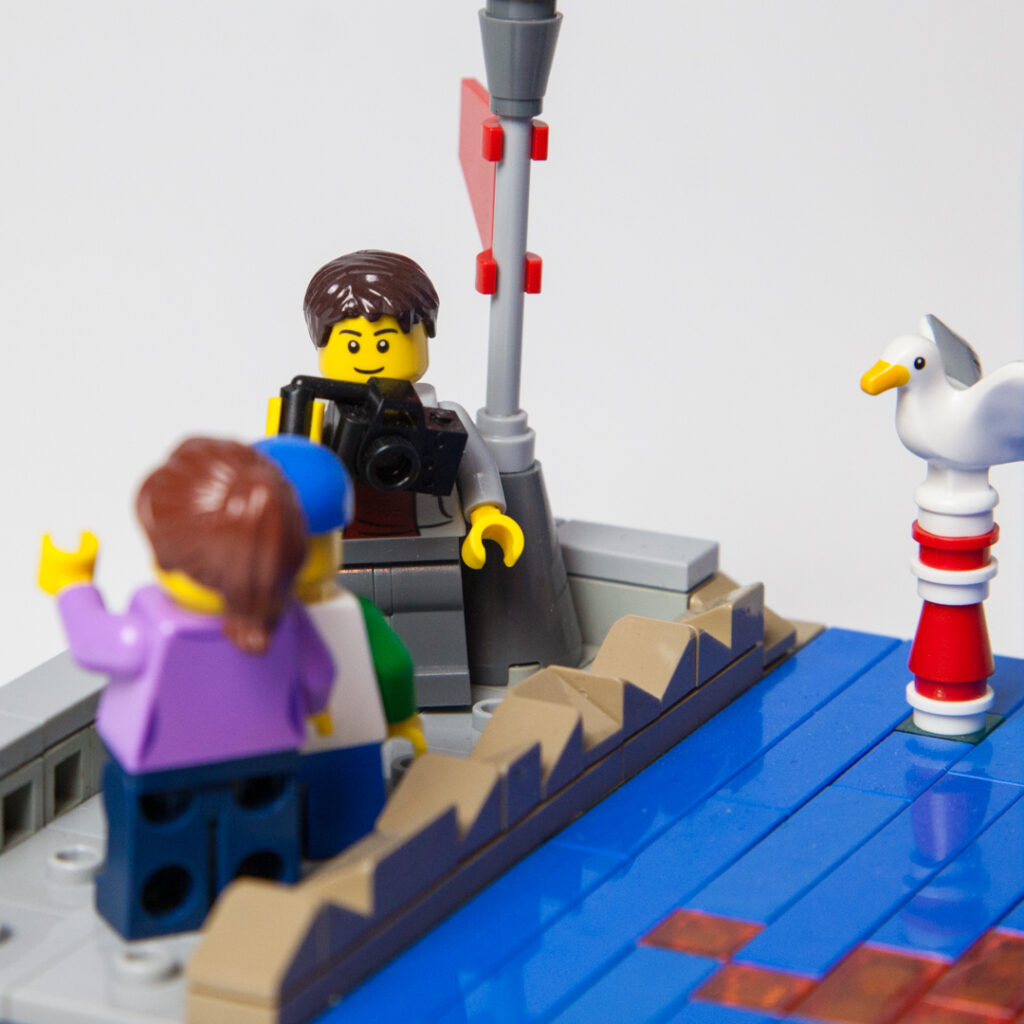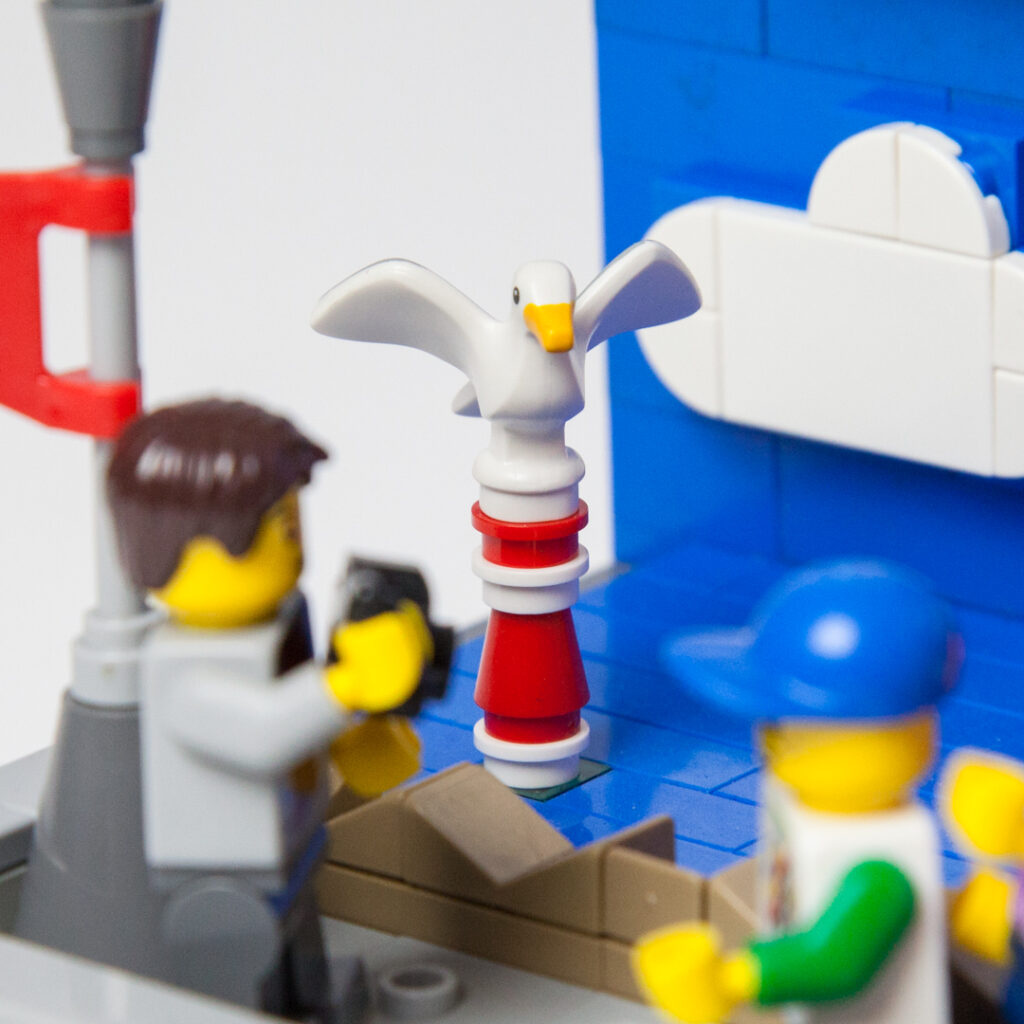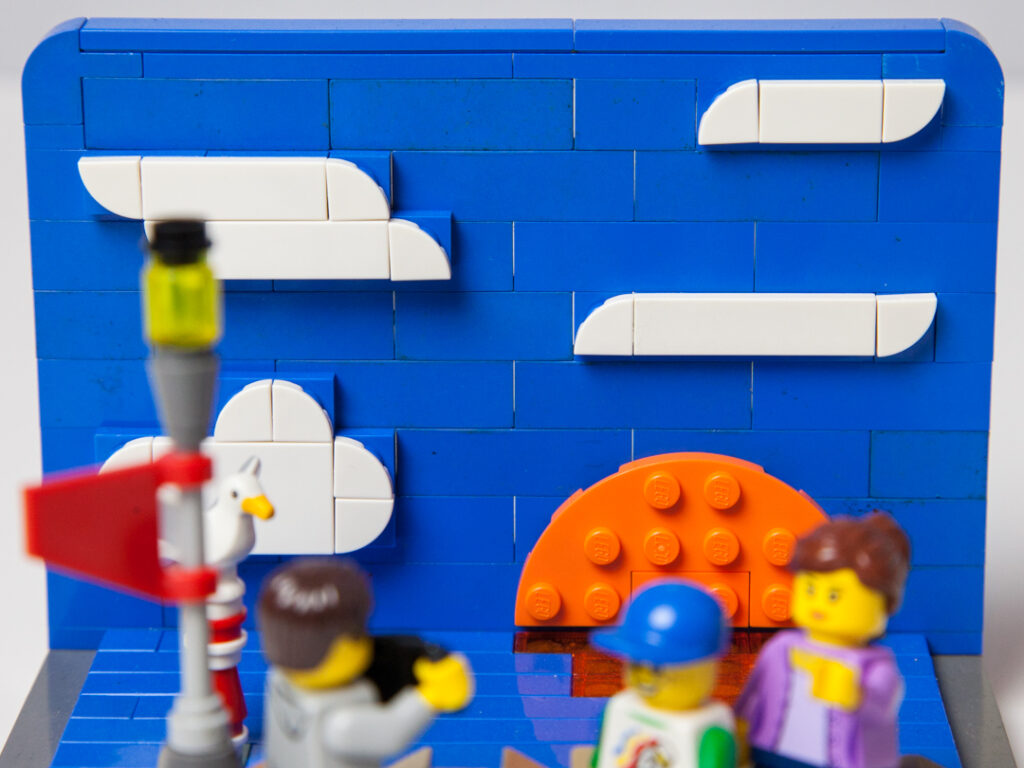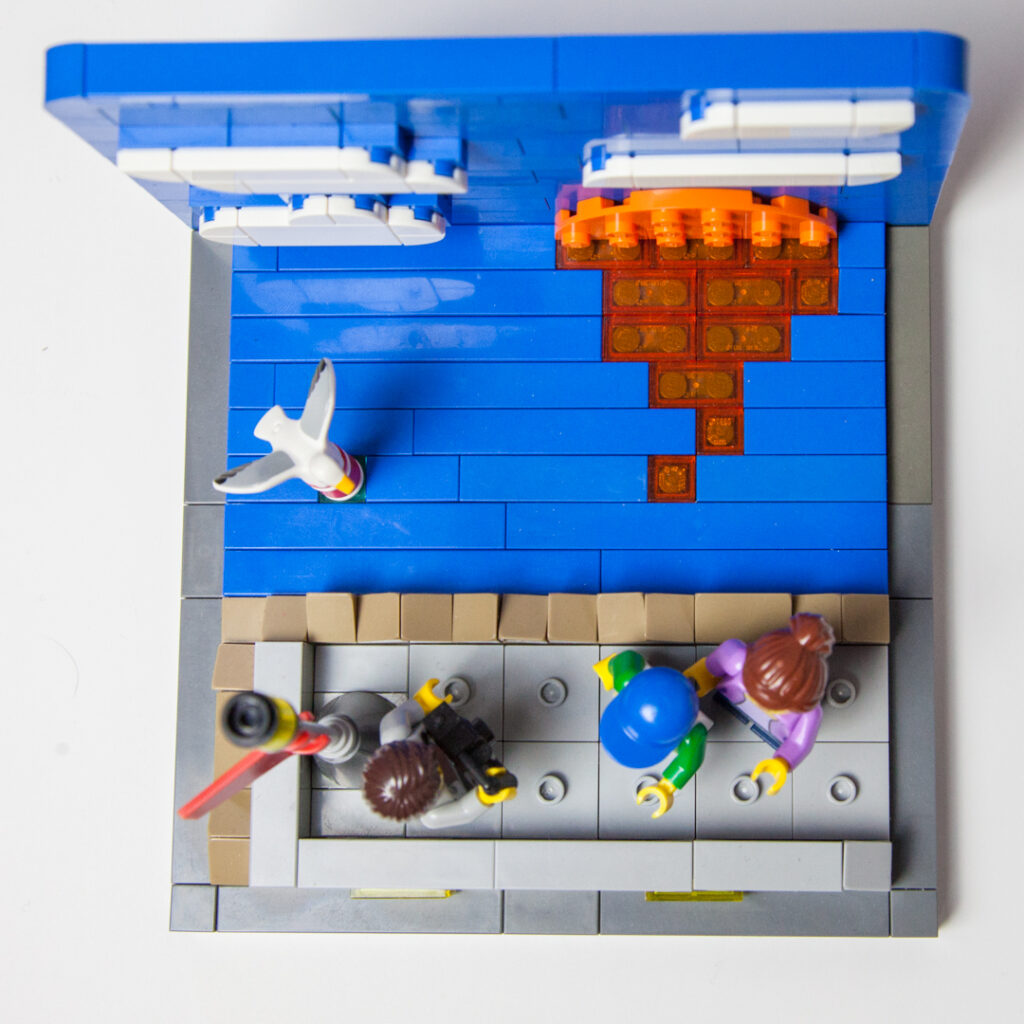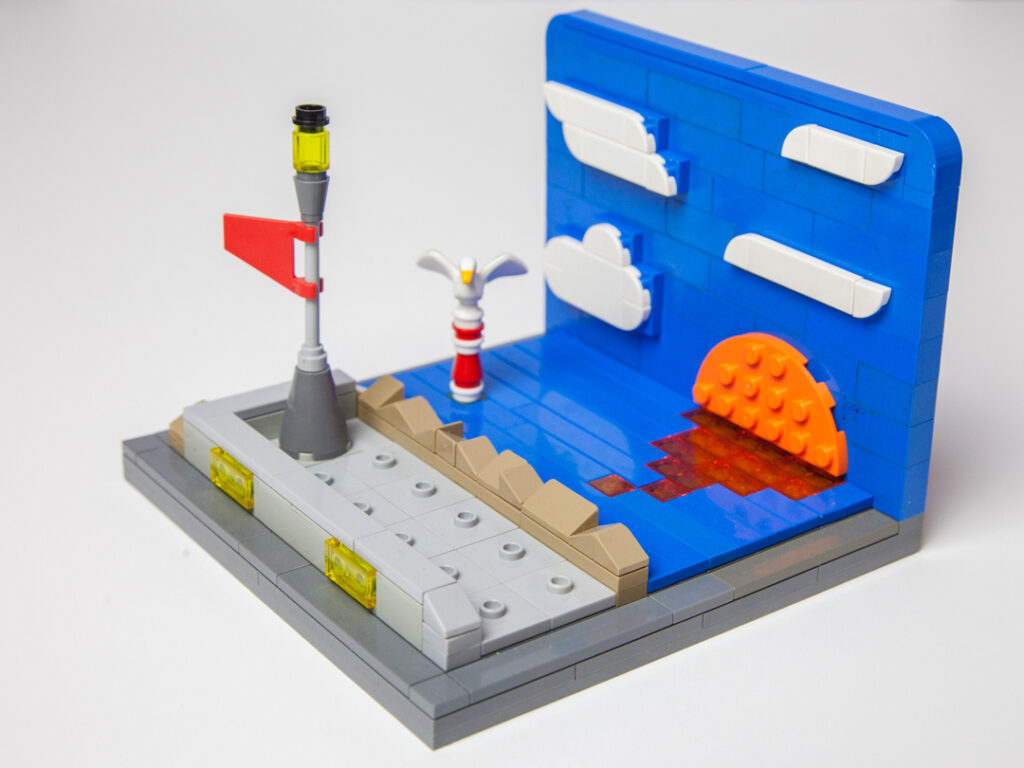 About the design
You can read more about the original design in the Marina Sunset design post.
There's a lot to do and see at the Egg Harbor Marina, but we were surprisingly happy to capture a sunset scene like this on such a small scale. Even though the walking path is a little small for than more than just a family photo, it still came out nice.
We thought about adding a bench or some other seating, but didn't want to lose any space for the water. In the end, though, we feel like this Lego version of the marina at sunset couldn't be better.