Completed – Pirate's Cove Mini Golf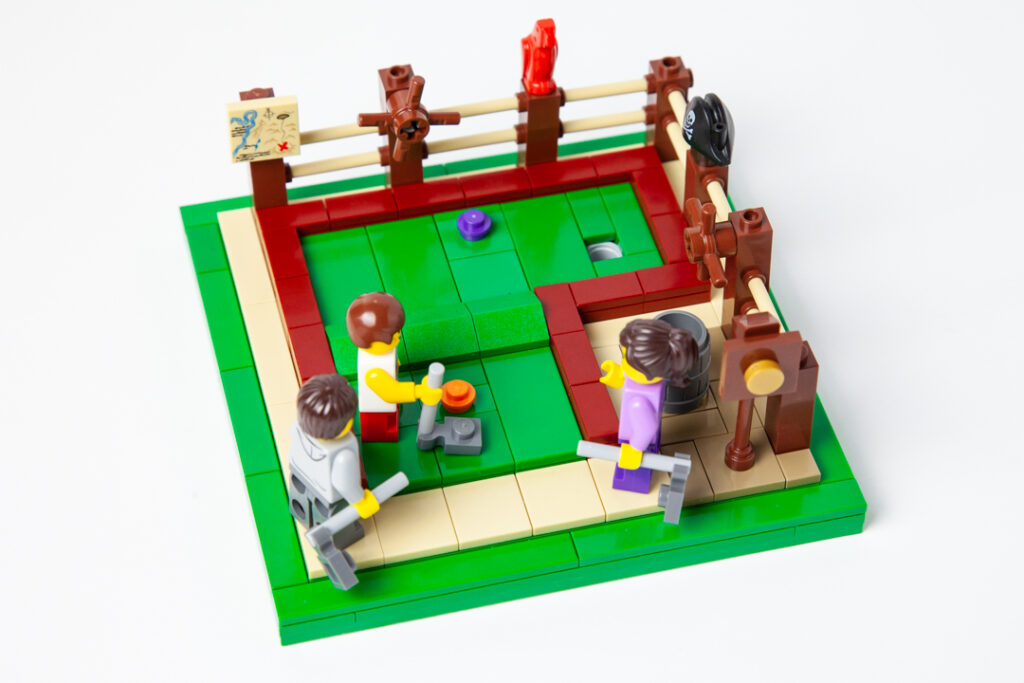 A fun mini golf Lego project inspired by Pirate's Cove Adventure Golf in Sister Bay.
About this project
How can you not think of mini golf when you think of summertime family fun in Door County? When we played a round at Pirate's Cove in Sister Bay last summer, we had a blast. So of course, we need to make sure it made our project list.
Like our recent Go Kart Track project, this was a fun project to focus on a lot of the small details. That started with the "cup" for the hole, which is just a Lego bucket that recessed into the ground  under the surrounding tiles. It took a few tries to build the rest of the base around that, but we eventually got it to work.
From there, we designed how the course itself was laid out. While we wanted to include something like a water hazard, we kept it simple. The double slope green plans are a good challenge to start with for any mini golf skill level. The layout of the course came out nice for our project size, giving us room for a little more detail on the right side.
We based the surrounding dark red bricks and walking paths around a few of our photos and others online. Originally we started with those 1×2 masonry bricks, but landed on using (2) 1×2 plates and a 1×2 tile to create our own "smooth brick".
Next, the tan bars between the reddish brown posts are meant to be ropes. Think of a the sides of a rope bridge, or something like that. We've seen examples in a few official Lego sets, so we wanted to give it a shot for this. It seemed to work out well.
Lastly, we wanted to add to the pirate theme, since this is based off of Pirate's Cove after all. The pirate's hat was a given, and the red parrot was a nice addition. We love the treasure map tile we found, and those technic axle crosses were perfect. Pirate theme achievement unlocked. 🙂
Photos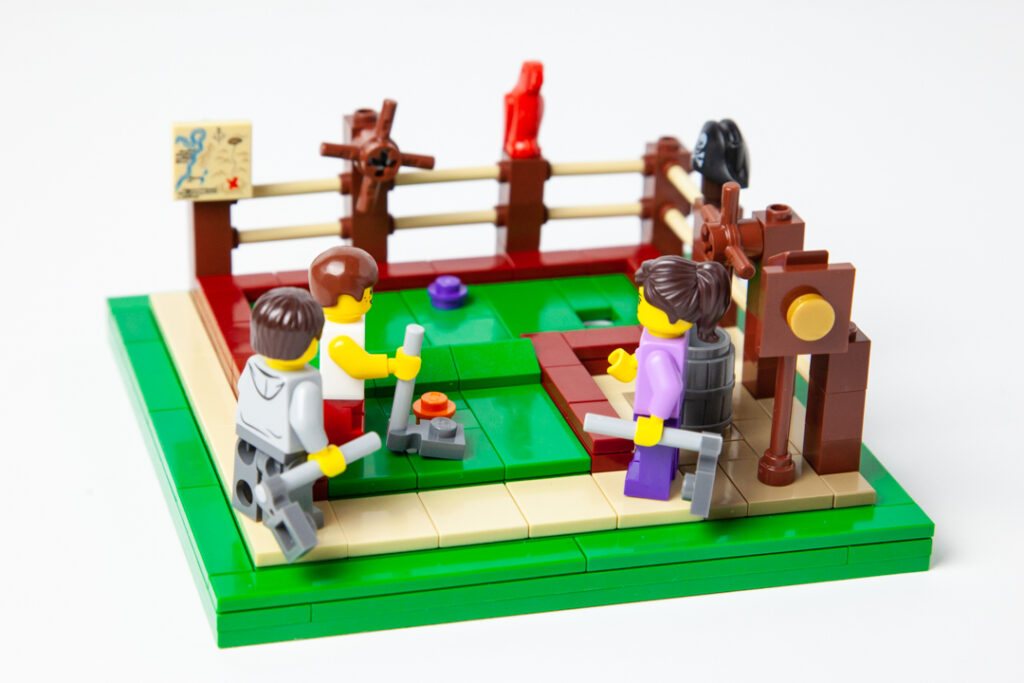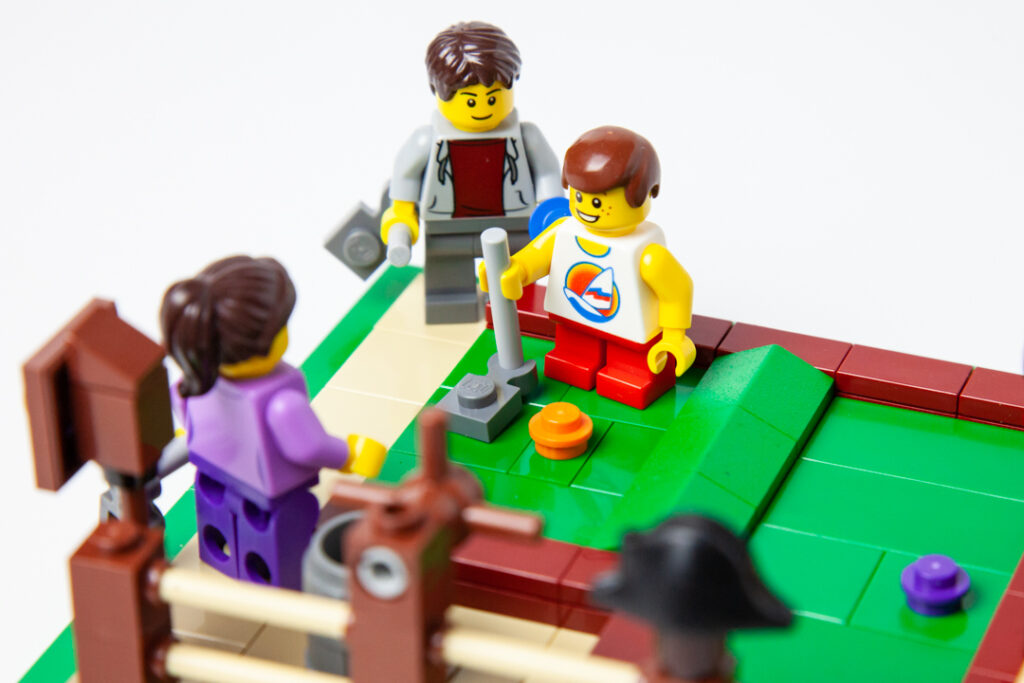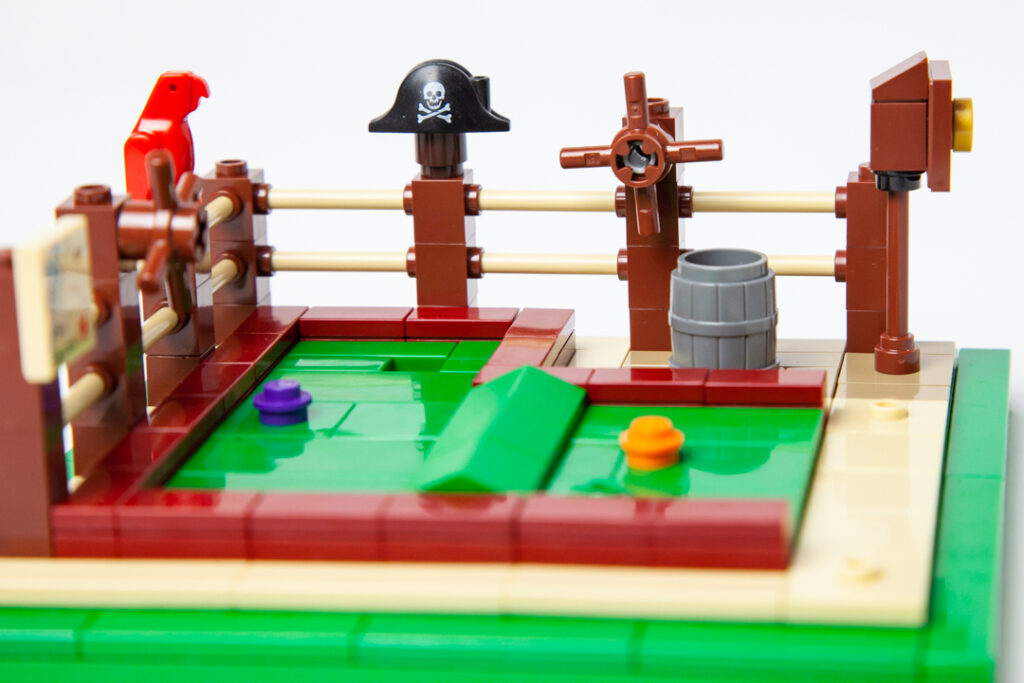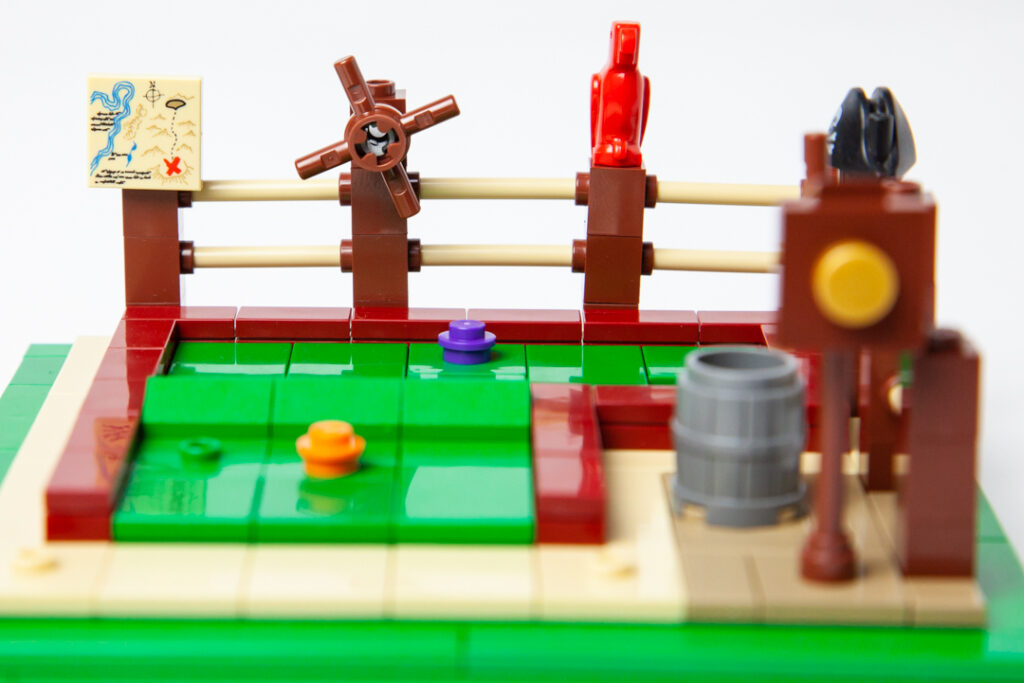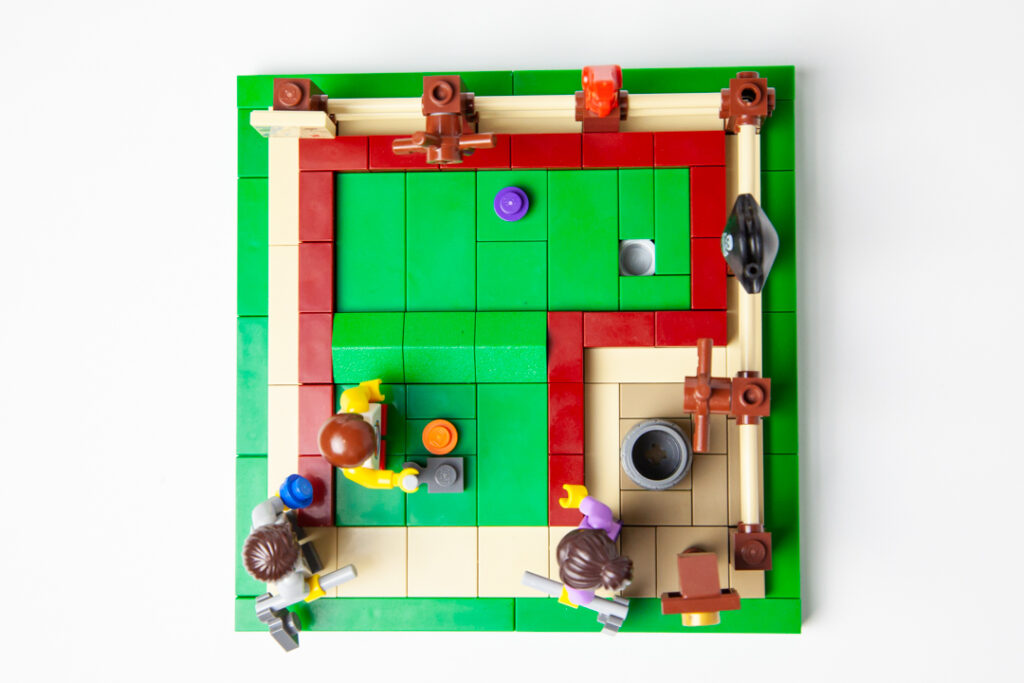 About the design
This was a super fun project to design. It was one of those projects that as soon as the design was ready, we wanted to start building immediately. As you can see from the fun our Lego minifigure family is having, it's easy to see why.
You can read more about the design in our Pirate's Cove Mini Golf design post.