Design – Pirate's Cove Mini Golf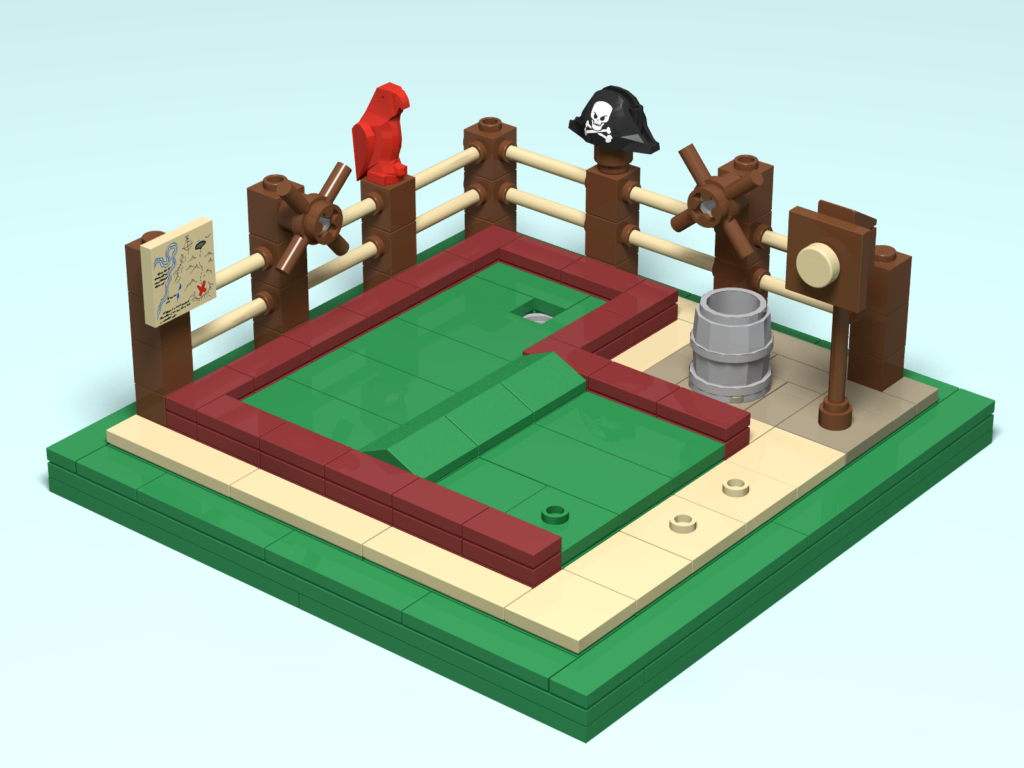 Have a little fun and adventure with 18 holes at the Pirate's Cove Adventure Golf in Sister Bay.
About the design
Who doesn't like a game of mini golf in the summer? We sure do, which is why this project was fun to design. After all, we already have bowling, hockey, and go karts. So naturally, mini golf fits right in.
Pirate's Cove was a fun time on a recent summer road trip, so we thought it would be perfect here. The different holes on the course have a great pirate theme to them, so we wanted to factor that in. Simple stuff like the treasure map, pirate's hat, and the parrot came together well.
There was a little rework with the course itself, though. The hole itself is a bucket placed under the surrounding tiles. So when we wanted to add more space for the railing and behind it, things underneath those tiles had to be shifted as well.
Lastly, those railings are actually meant to represent the rope bridge/fences at the actual golf course. You can probably picture what those look like, but being able to design with tan bars and modified bricks with the open holes was a fun element to include.
Project status: Completed
This fun project is now finally complete. You can find more details and see the photos in our Pirate's Cove Mini Golf project post.
And as you can imagine, the same Lego minifigure family fun that we had with the Sister Bay Bowl project was found on the golf course.