A small segment of the Michigan Street Steel Bridge in Sturgeon Bay.
About this project
Oh, this steel bridge has given us so many great memories over the years. And while it was impossible to recreate the entire Michigan Street Bridge in our smaller project scale, we just had to work out something.
We would cross this bridge daily when we stayed at the Bridgeport Resort in Sturgeon Bay. On our summer road trips, we would enjoy the walk over the bridge into downtown for a fun afternoon. And in the winter, grabbing photos from the nearby maritime museum with the snow and ice was worth the cold temps.
The Lego aspect of this design was the support pieces that made up the bridge portion itself. Next was the so-called train wagon parts that we used for the sidewalk railings. With those elements incorporated, we had an initial idea of how much we fit in.
We knew we had to have somewhere for our Lego minifigure family. So that's where the walking path came in along the bridge. That did mean we didn't have too much room for the bridge itself. It would have been nice to have fit car like the one in our drive-in project. Or even the minifigure cars from our go kart track project.
But alas, there wasn't enough room. So we settled for the yellow striped lane markers and moved on from there.  There also wasn't enough room to fit anything fun in the water, although that was something we considered.
Photos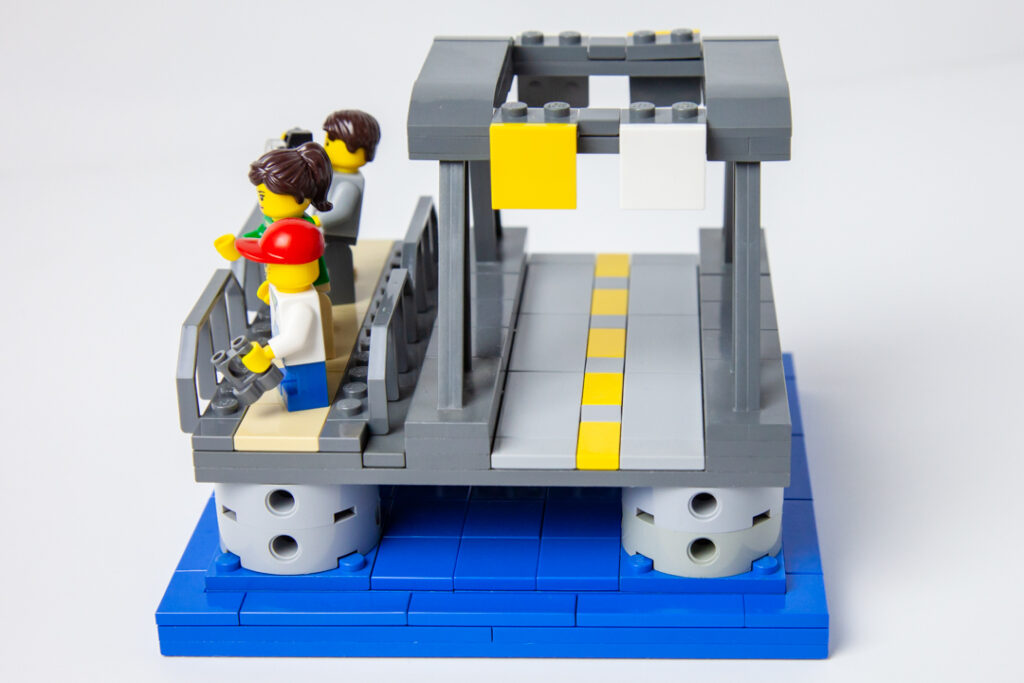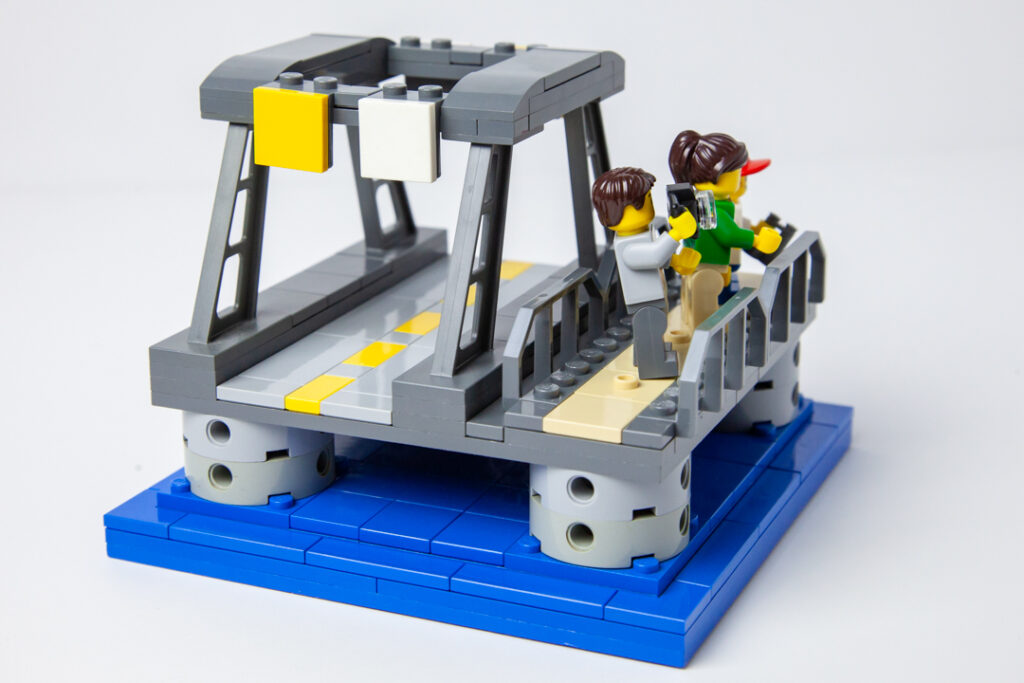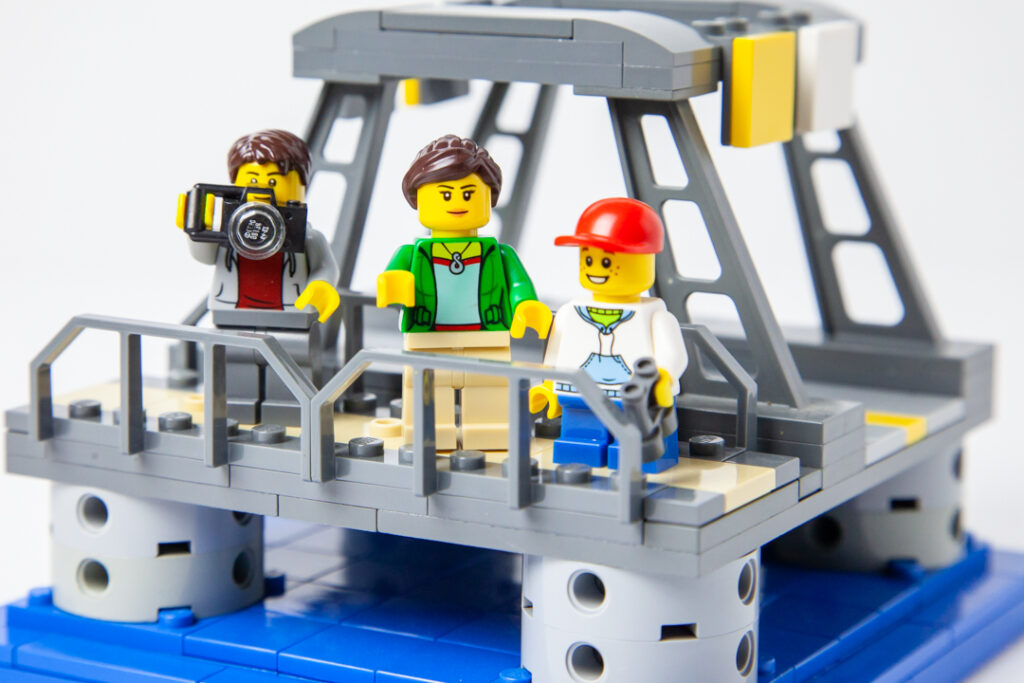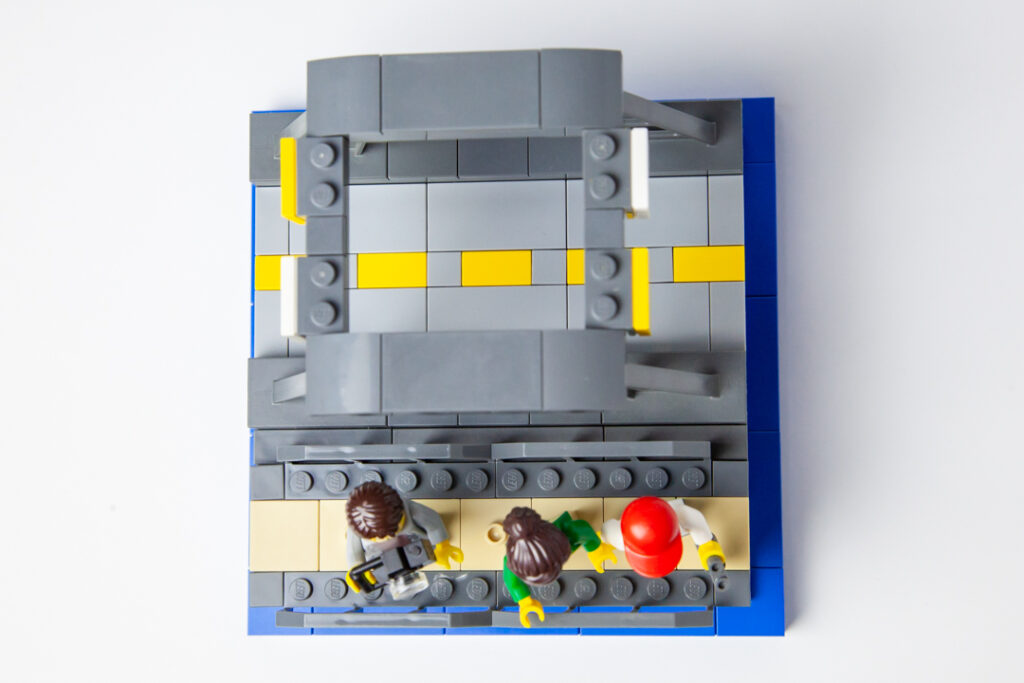 About the design
You can read more about this design and the bridge itself in our Steel Bridge design post.